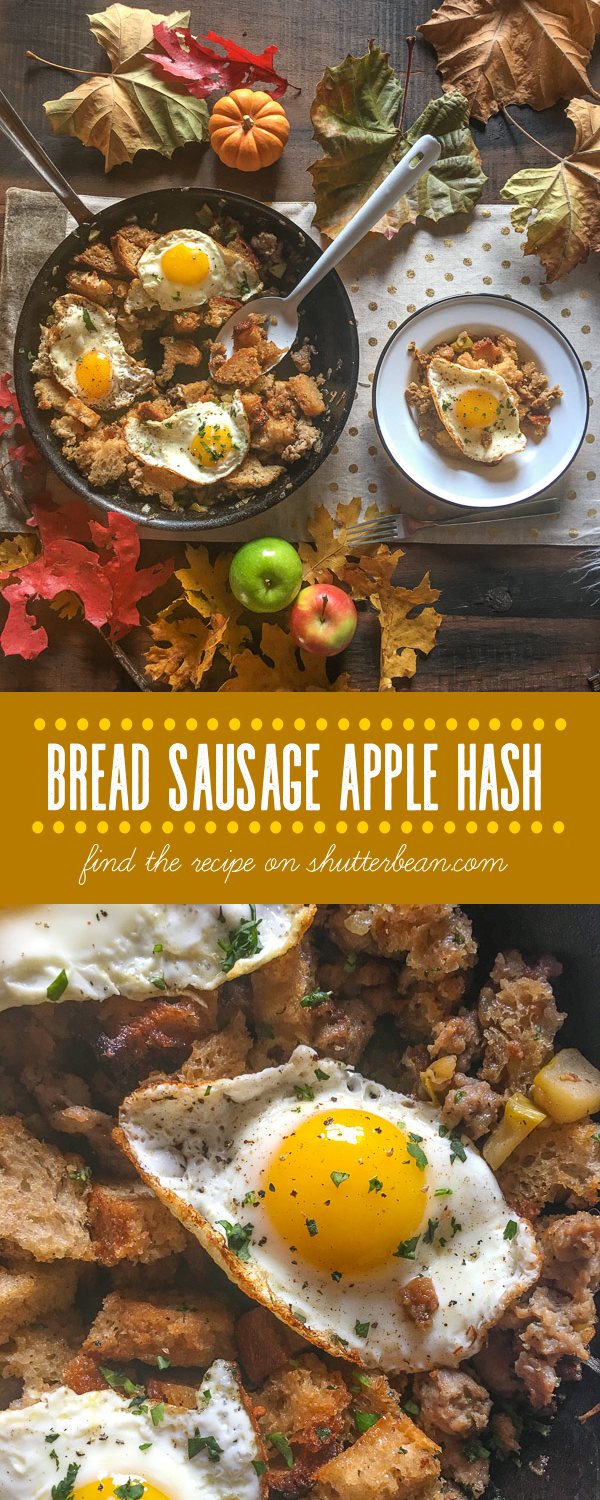 I've made several hashes in my lifetime. Heck, I made a ton with I was on Whole 30!  I was browsing through a Julia Turshen's book- Small Victories Cookbook and thought this recipe for Bread Sausage Apple Hash would be the perfect thing to
break the whole30 with
whet your appetite for Thanksgiving meals
serve company for breakfast or breakfast for dinner!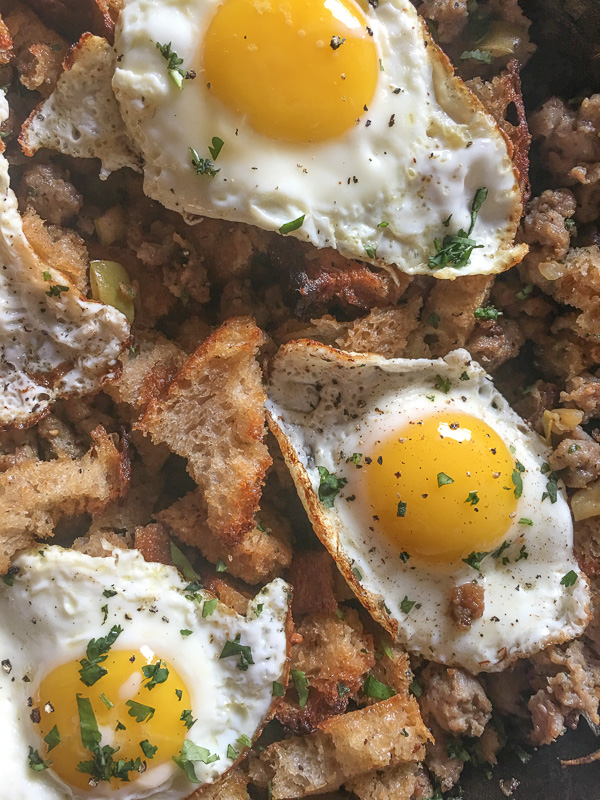 So what's a bread hash? It's a lot like stuffing but a little less mushy.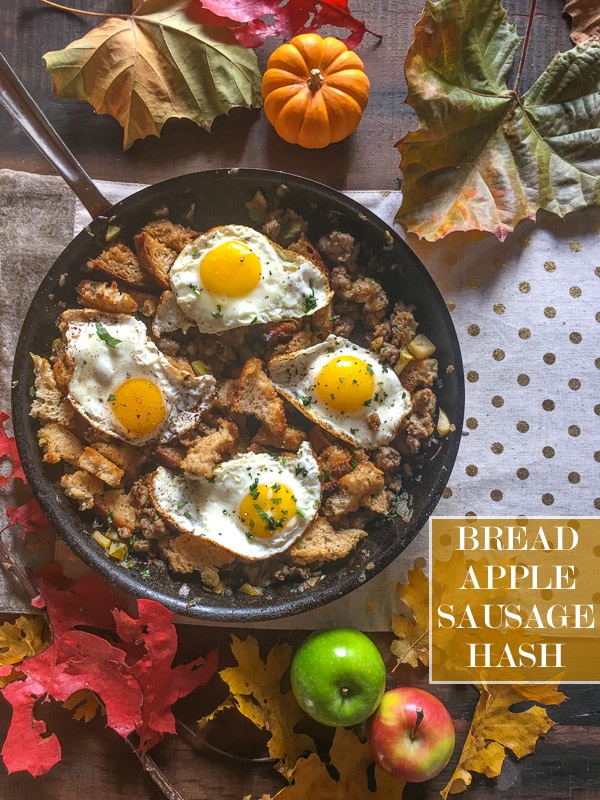 This recipe has a sweet savory vibe. The sausage is balanced out with the tart/sweet apples and the flavors enhanced with a nice dose of sage.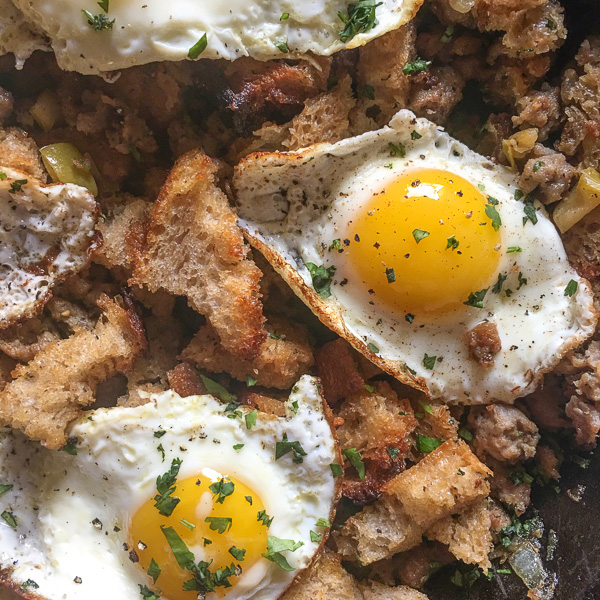 Any excuse to have bread, sausage & eggs is fine with me!