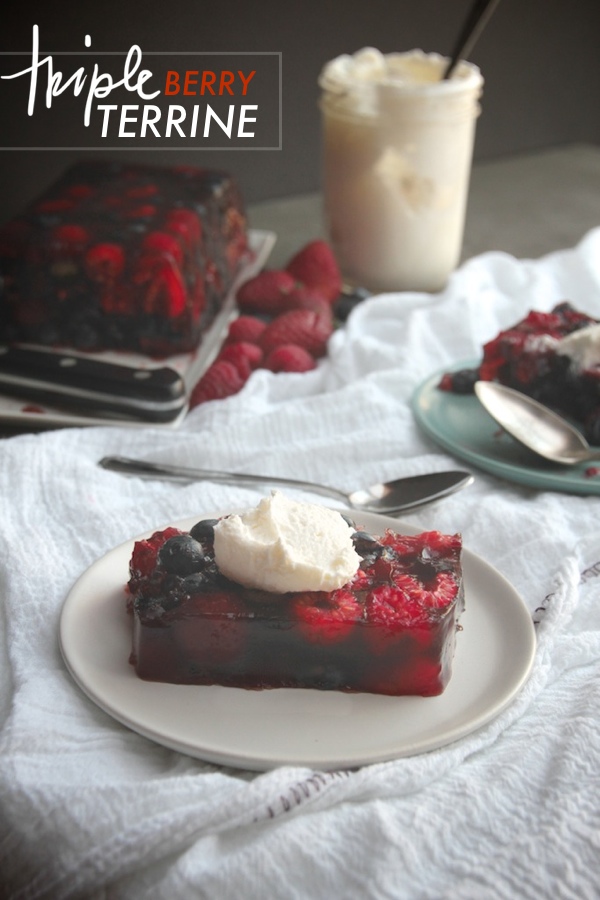 Hello, September. I'm glad you're here because you prove that I somehow made it through August.  Thank heavens for that. But! I'm not ready to quit Summer. I still have a few more things I want to accomplish…like EATING ALL THE BERRIES before berry season is kaput. I can see the prices of berries creeping up which means…HURRY UP AND EAT THEM.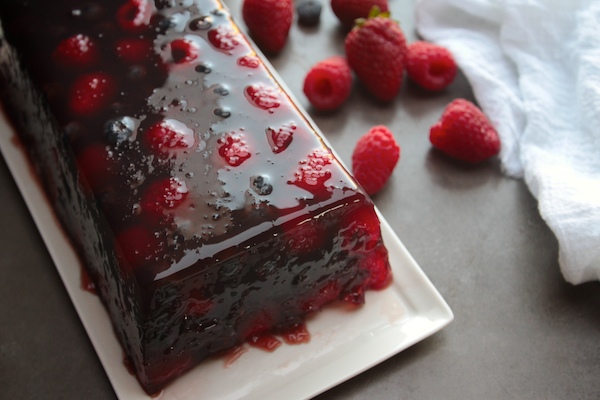 I've been getting good use out of my bread pans this summer…but not because I've been making my favorite banana bread. Nope. I've been using them to make some ice cream concoctions like this one and this one here.  Pumpkin bread is on the horizon and maybe something with cranberries  or pears  but for now I'm still in Summer mode and here's this cute little terrine situation.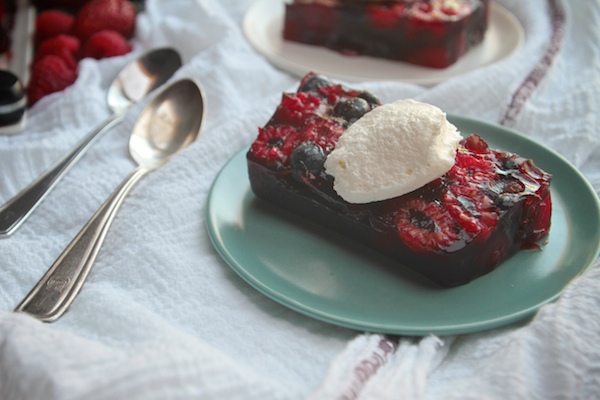 A pomegranate juice gelatin mixture marries three different berries. There's a slight tang with lemon but it's basically ALL BERRY suspended in gelatin. There's something so satisfying about cutting into gelatin. I secretly have day dreams of cutting into a 10lb. gummy bear one day… This is just practice. Add a little whipped cream to the top of this terrine for a little decadence. Or maybe add some Prosecco to the gelatin mixture?