I hate to humblebrag but I'm really good at staying away from candy. Like…with all the Halloween candy we had in our house this year, I only ate one piece. I made sure it was a Take5 bar. Worry not!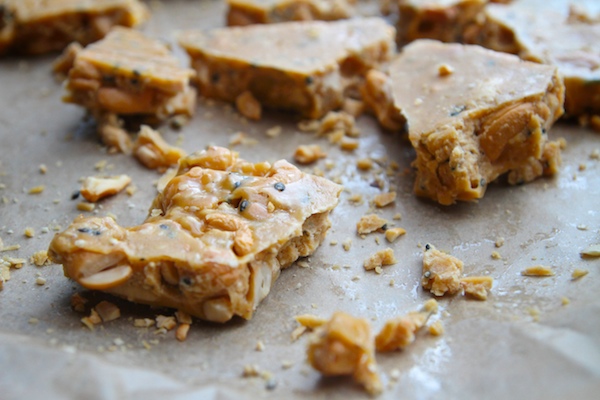 However…this brittle?  I totally LOST MY FREAKING MIND eating it.  There's something about the salty/sweet/ savory/ crunchy/ buttery/ nutty goodness that makes it absolutely irresistible. I polished off a good portion in record time..spurring me to make another batch.  I think it's the crunch…It's all of it really.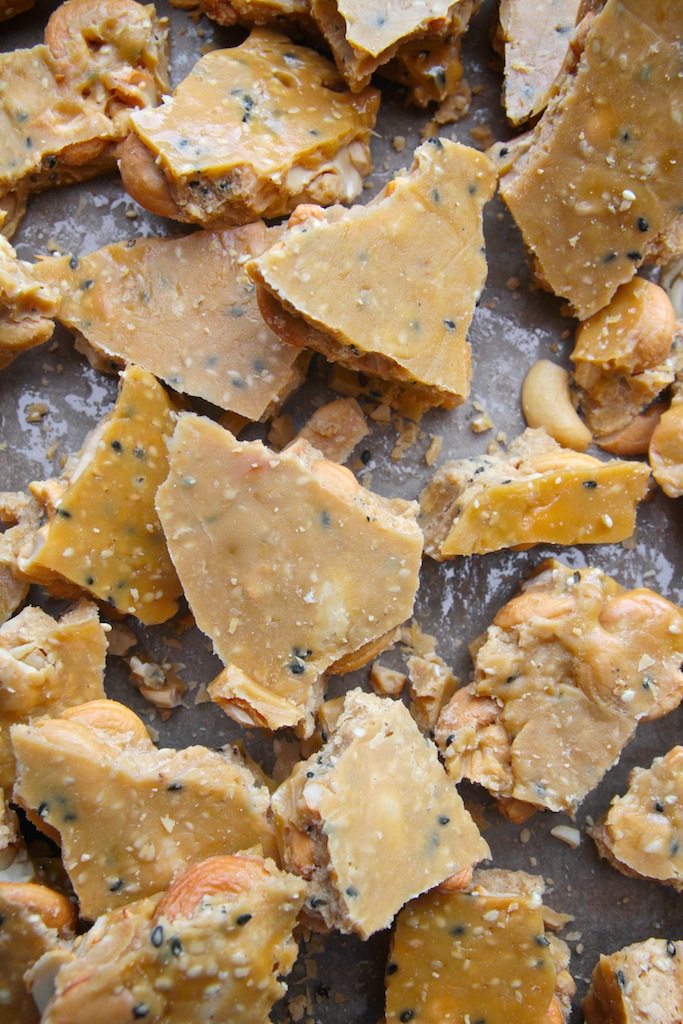 Watch out…you may not have enough left to give away this holiday season.
Consider yourself warned.
Make a double batch.
Seriously.