My default dessert for the Summer is some kind of cake studded with berries that can be served warm with vanilla ice cream. If I'm gonna turn my oven on during the summer, the cake also should be something I can easily eat for breakfast.  I mean…cake can always be eaten for breakfast, but sometimes you want a little fruit mixed in. You know what I mean?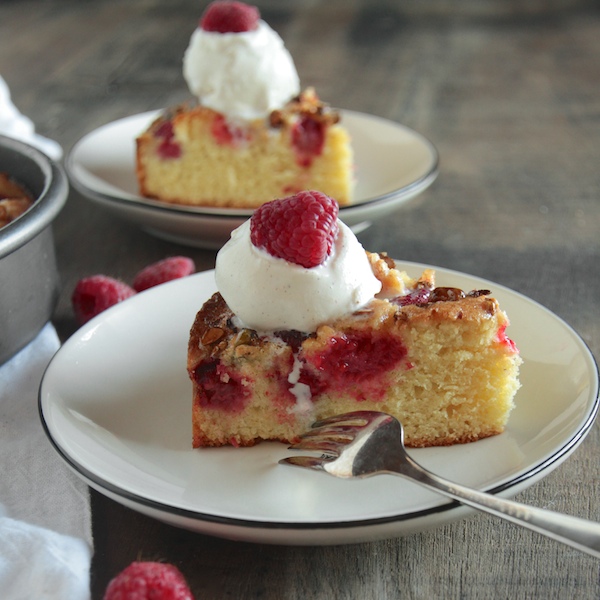 This is the second time I'm going to tell you that it's impossible for me to have raspberries in the house for a recipe because I end up eating them before I get a chance to make a recipe. Then I'm like grreeeeeeeeeat let's do this whole thing over again.  With that said, it took me awhile to get around to making this cake. I swear the recipe I ripped out from Bon Appetit has lived in EVERY single room of my house for the past month or so…hounding me…telling me to PUT BERRIES IN A CAKE not just into your face.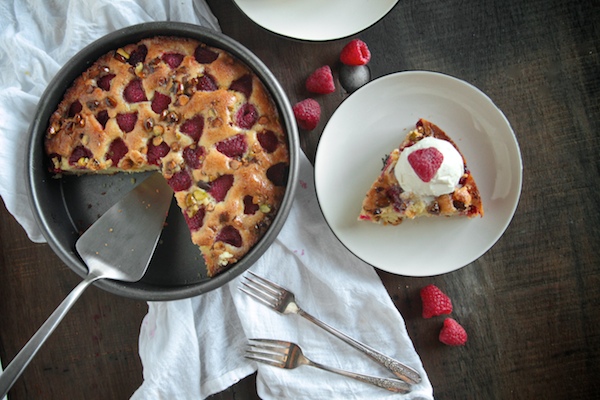 And it happened. And it was good. A lemon cake flavored with olive oil with juicy berries nestled in on top. The cake part isn't too sweet and then the topping is, so it's got that save-the-muffin-top- for- last quality to it. Does that make sense? Are you also a person who saves the best part for last? Did we just get a visual of a muffin top jean situation? Sorry.