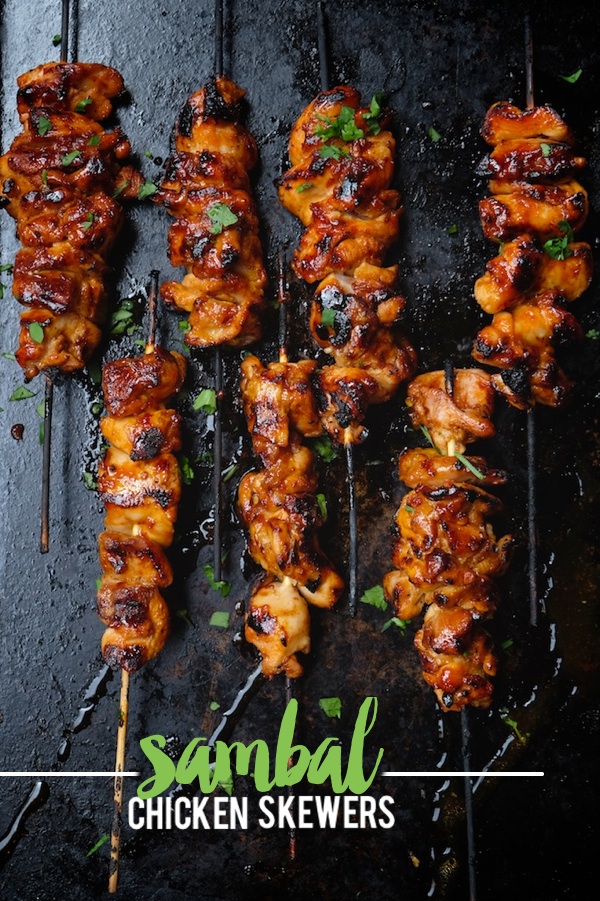 Someone asked me if I've made plans for the Summer and all I could say was that I'm gonna do a lot of grilling. I definitely have my priorities straight.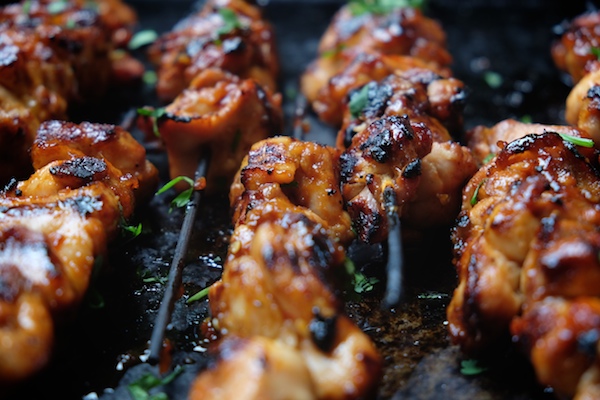 Last week we had a beautiful week of a weather so I dusted off our grill...with a cocktail and flip flops.  I know, I know! I'm annoying. I am sorry that you're in cold weather on the east coast. I really hope that we get the rain we need. I digress...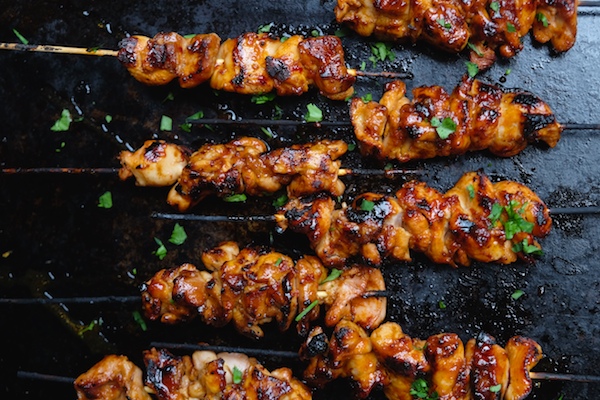 In a quest for a simple grilled recipe, I found this winner in my stack of ripped out pages from magazines. This will definitely be a staple in our Summer 2015 Rotation. I imagine we'll do a version with pork tenderloin or steak. Nothing like sweet/spicy/crispy chicken pulled right off a skewer. I made these beauties with a spicy coconut noodle dish that I'll be sharing on Wednesday.  Stay tuned!