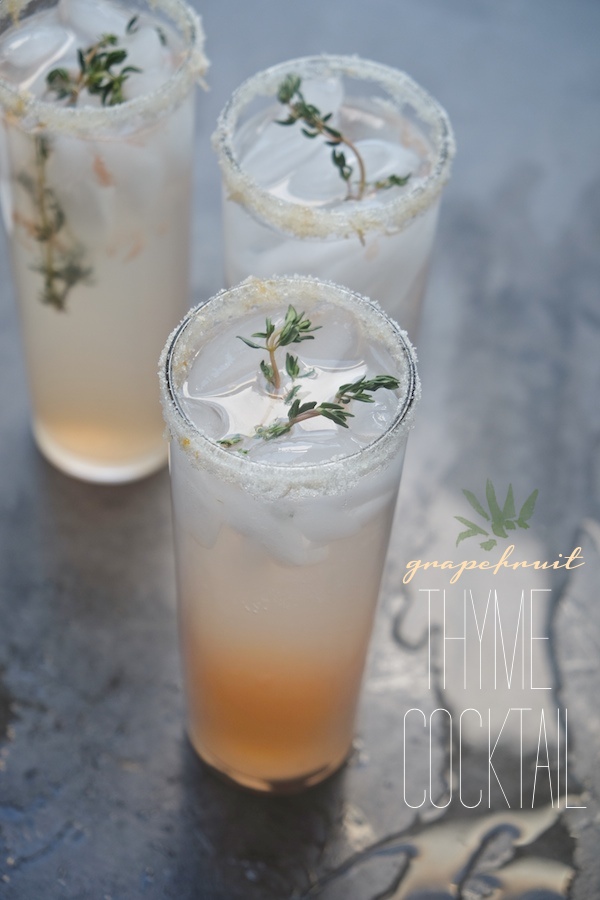 It recently dawned on me that don't have enough grapefruit in my life. It's probably because I spent so many years with a grapefruit aversion. I blame that one time my dad was on a diet and I tried eating a grapefruit for breakfast with him.  I didn't understand why anyone would want to have something so bitter.....and then I grew up.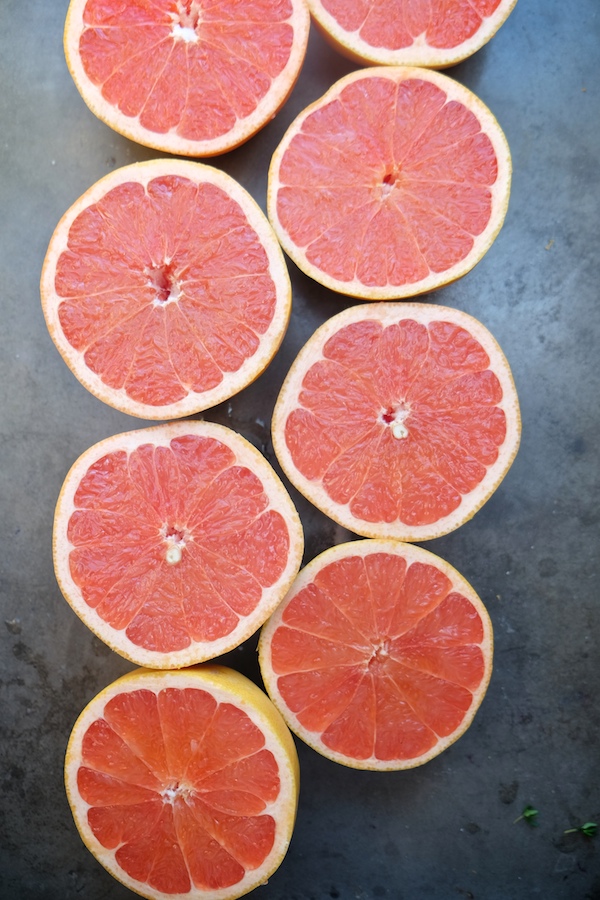 I suppose I've turned into one of those adults who thinks things are TOO SWEET; hence my love newfound love for grapefruit. Plus the smell is just so intoxicating.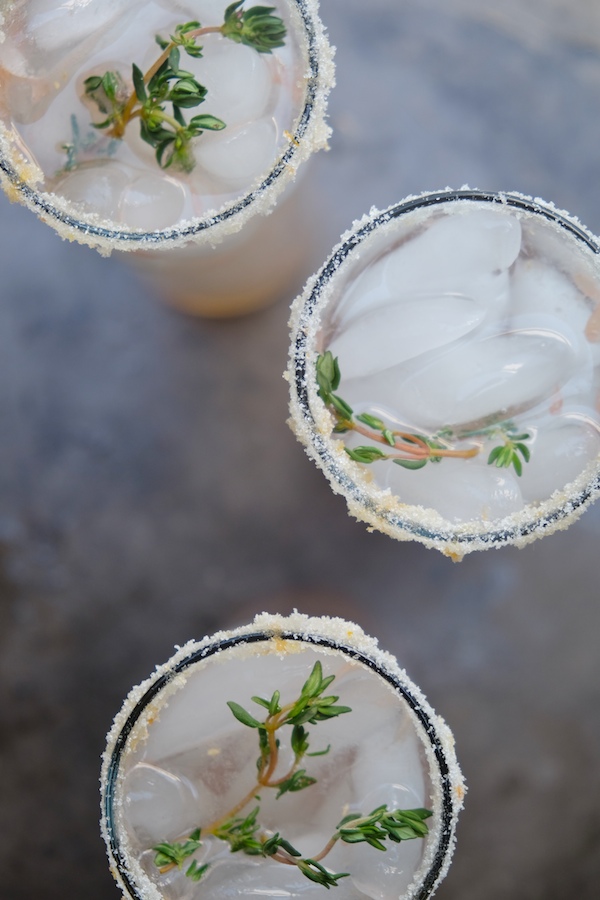 Here we have a citrusy/herbal cocktail with the combination of thyme simple syrup, fresh grapefruit juice and a spritz of sparking water. I added a grapefruit sugar rim for those moments when you're not so sure about the bitterness of grapefruit. Not only will it make your kitchen smell great, it will give you a nice refreshing buzz. Enjoy!