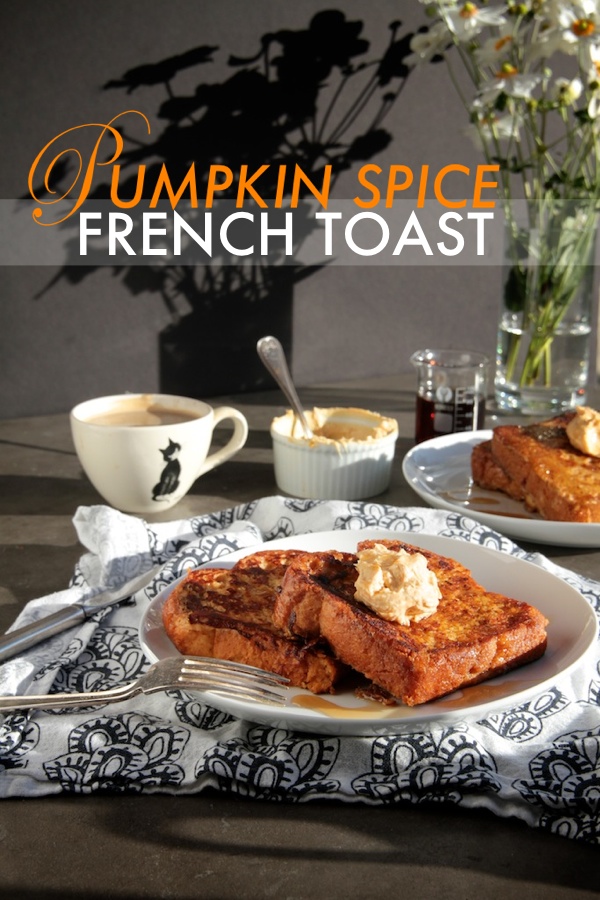 I love french toast. I always have and always will.  I almost never order it when we go out to eat because I will eat all of it. It's also because half way stuffing my face with french toast, my inner food voice is like WAIT we wanted savory for breakfast! What are you doing?!  And then there's this little feeling of regret. Regret that I should have ordered a side of bacon.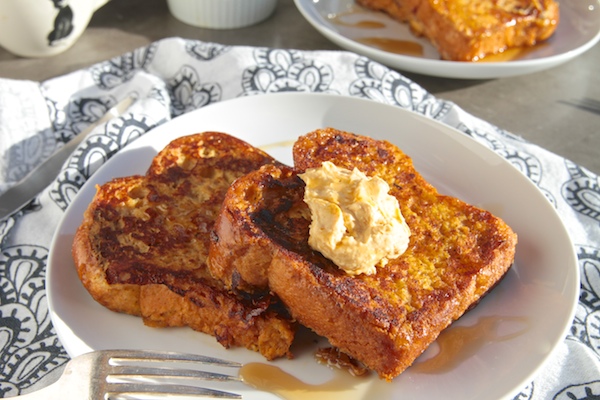 Cooper is also Team French Toast; I love that about him. Even though he's totally picky and won't eat things like PASTA, I know that he does carry the bread gene and that makes me happy. Casey is not a fan of custardy egg things. Womp womp. He's definitely warming up to mushrooms so there's maybe there's hope?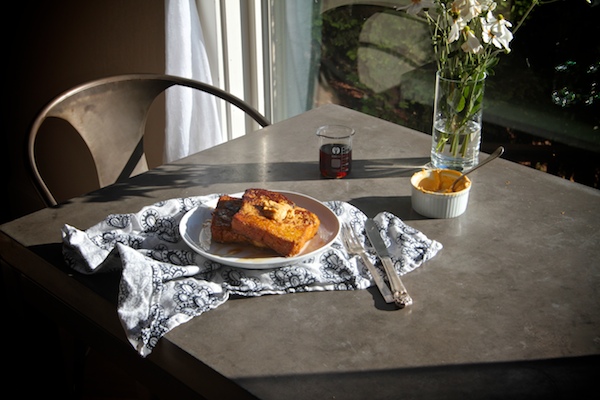 A few weeks ago I bought a loaf of brioche bread to make french toast. I'm surprised that I had the willpower to actually make french toast. Brioche and challah both make me weak in the knees. I grabbed a jar of pumpkin butter, added extra cinnamon and pumpkin spice to my french toast custard base and whipped up these hearty/eggy/pumpkin spice french toast slices. Because I like to push things over the edge of deliciousness, I made a batch of pumpkin cream cheese. A little dollop on top of the french toast  and a drizzle of maple syrup and all is right. Hello, dreamy Autumn breakfast! I am so into you.