About
Hi there.
I'm Tracy Benjamin aka Tracy Shutterbean.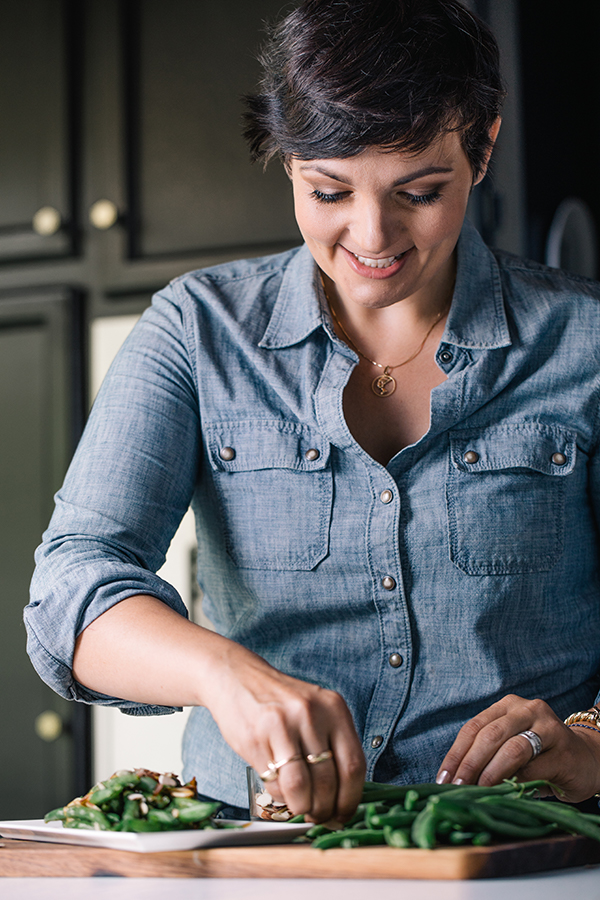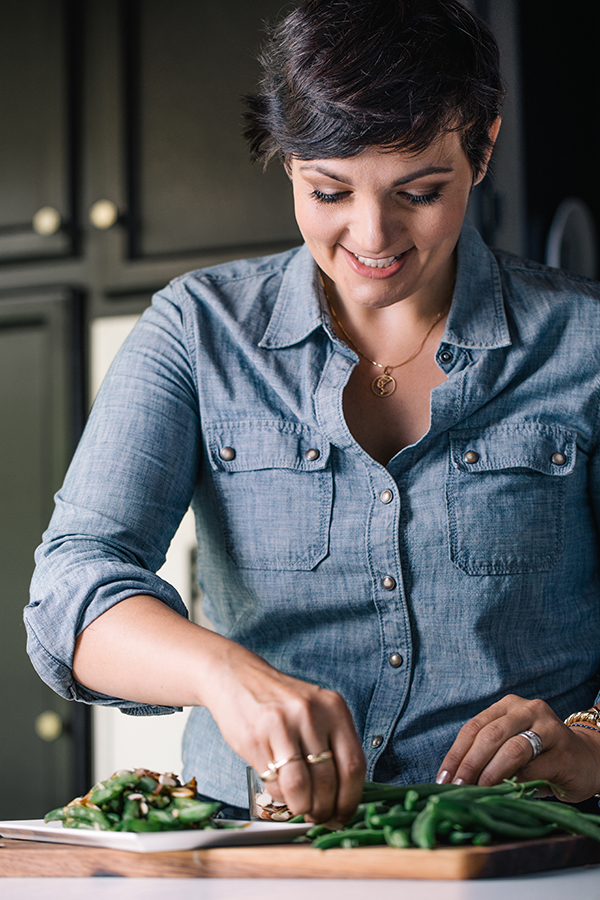 I'm a working mom/wife/photographer based in the San Francisco Bay Area.
Shutterbean is a space (started in 2007!) where I can be creative and celebrate my love for life through photography and food. Each week, you'll find a couple of new recipes, snippets of my everyday life, occasional organizing tips, and a few decorating posts. I dabble in a lot of things. You'll learn that quickly. With each recipe I share, I break down the steps so you know what you're in for. My goal is for you to take pride in your work, keep at it, and learn from your mistakes.
Life is better with good food. Don't you agree?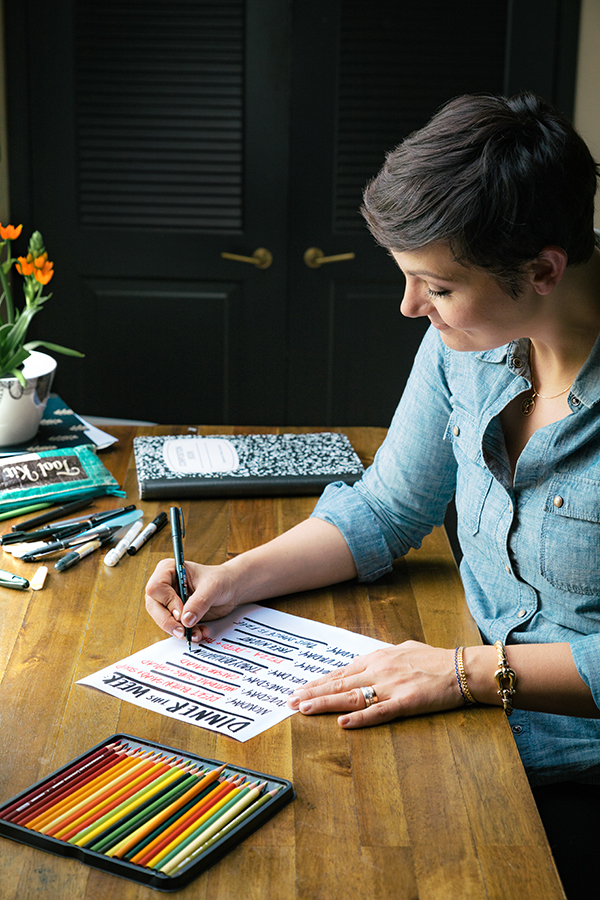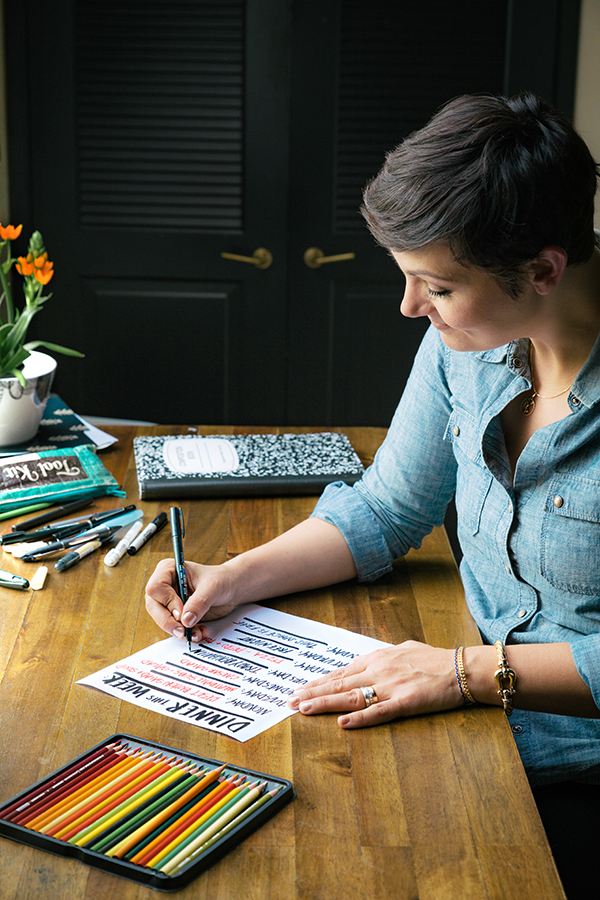 I should also mention that I love making lists. I make them every Friday.
Here's one for you:
I would list going to Target as one of my hobbies.
I'm a thank you note person. Sometimes I forget to mail them, though!
I love ADORE stripes and ANYTHING black & white.
I impulsively laugh when people trip. I can't help it.
I will order anything that contains banana on a dessert menu.
I have failures in the kitchen, yes I'm human.
I can't STAND mayonnaise.
I love carbs in any form. Except potatoes au gratin. Def not into those.
I'd love to meet Bill Murray, Martha Stewart & Oprah. Maybe all at the same time. Life goals.
FREQUENTLY ASKED QUESTIONS
What kind of camera do you use?
I use a Fujifilm X-T1 and mostly my iPhone these days.
How did your love affair with food begin?
My love affair with food probably began the second I was conceived! I'm half Italian which means I'm always thinking about food. When I'm eating breakfast, I'm thinking about lunch. When I'm eating lunch I'm thinking about dinner…It really never ends! It's always been like that! So yeah…it's an affair, and I'm totally hooked. Food and I are best friends. We have matching heart necklaces.
How did you come up with the name SHUTTERBEAN?
When I finished art school in 2004, I wanted to carve out a little place online to post my photography portfolio and current work. My husband (who was my boyfriend back then) set up a website and asked me to create a URL. I took SHUTTER, like the camera shutter, and BEAN, my nickname, and combined the two! There wasn't much thought put into it because I had no intention for anyone to see it, let alone become a food/craft blog! In 2007 I started posting pictures of the food I was making and things I did around the house on the site, and it suddenly transformed from an online portfolio to a food blog/journal. Now it's my happy place!
What is your favorite kitchen gadget?
Good question! I made a list of my kitchen essentials here if you wanna take a look.
Where do you find your recipes?
Magazines, cookbooks, Pinterest. I also sometimes spend time looking at menus online just to spark my imagination.
Do you plan your menu ahead of time and shop from there?
Every Sunday night, while we are watching TV shows, I take out a stack of recipes I want to accomplish and make a grocery list! I tend to pick out recipes with ingredients that aren't super exotic or rare because if I don't end up getting to the recipe, I can find another way to use the ingredients later that week. For example…let's say I want to make zucchini fritters, but something gets in my way and I can't make them. I might end up making a quick stir fry and throwing in the zucchini that didn't become fritters. So usually I go grocery shopping once a week, but there are some weeks where I'm there twice or even three times because I get distracted and forget something. I don't like it when that happens.
How do you fit in cooking, taking photos, blogging, etc. on top of your daily "must do's" like taking care of a home and family, working, and finding time for yourself?
Umm. I have no idea! Let's be honest. There's no way I could possibly cook & bake every day of the week. During the first year of Cooper's life, I struggled for balance. I wanted to be creative in the kitchen but I found that I had to be most creative with TIME management! In that year, I learned that the only way I would be able to continue doing what made me happiest was to lower my expectations and sacrifice a few things in the process. I don't have to do it all, ALL THE TIME. So my laundry is piling up….at least I have these awesome sticky lemon rolls!
I set out to make at least 2 new recipes a week. These recipes are usually simple, totally approachable, and don't require several trips to the grocery store. With all of the other meals each week, I use trusted recipes that have become part of my rotation….in other words, I can do them in my sleep. Some days we have cereal for dinner and other days it's quesadillas. But the fact that we have a few new recipes to try each week makes it fun, exciting and new. The best part is that I end up with new recipes to my rotation. Also, my husband helps out a lot. He watches Cooper when I'm working in the kitchen on weekends. And if I'm executing a recipe during the week on the days I'm working from home, I plan something during his nap time or I make something while he's eating in his highchair.
How does blogging your meals change the way you work in the kitchen?
It changes a lot! You have to be extremely organized and think of everything you have to do before you do it! Because I like to take pictures of the entire process of making a dish, it's important to take deep breaths and center myself after each step! I usually start with an overview shot of all of my ingredients because it's a good mental check to see if I am missing an ingredient before I get started. My kitchen turns into a tornado of activity. Messes are made, things are knocked over steps are occasionally made out of order, but somehow I get through it. Some days I'm racing the clock because the sun is going down before my food is finished! My advice to you is to clean up as you go! The process can't take a lot out of you!

PRESS
Better Homes & Gardens- 6 Page Spread August 2018 Meal Prep
8 Habits to Steal from a Rockstar Meal-Prepper
Sunday Prep for Healthy Lunches – Williams Sonoma Blog
Meal Plan/Back to School Dinners at The Kitchn
How I Organize My Pantry at The Kitchn
Voted one of Time Magazine's 50 Best Websites of 2013
One of Babble's Top 100 Food Blogs of 2013
Voted one of Daily Tekk's 100 Most Interesting Blogs of 2014
Make Ahead Freezer Burritos at The Kitchn
Interviews:
FULL DISCLOSURE
I am a member of the Amazon affiliate program. If you decide to buy something (like a cookbook) I have linked, a small portion of the sale goes to me. Thank you for your support! I appreciate you!
LET'S WORK TOGETHER!
I only do sponsored posts on Shutterbean, if they're a good fit! Are we a good fit? Let's figure it out. I am also available for food photography & recipe development If you're interested in working together, please email me at partnerships@shutterbean.com. I look forward to potentially working with you!
Contact
PRIVACY POLICY
The privacy of visitors to shutterbean.com is important to us.
At shutterbean.com, we recognize that privacy of your personal information is important. Here is information on what types of personal information we receive and collect when you use and visit shutterbean.com, and how we safeguard your information. We never sell your personal information to third parties.
Shutterbean (www.shutterbean.com) ("Website") is governed by the following privacy policy ("Privacy Policy").
We respect your privacy and are committed to protecting it. The purpose of this Privacy Policy is to inform you what personally identifiable information we may collect and how it may be used. This statement only applies to this Website.
WHAT INFORMATION DO WE COLLECT AND HOW IS IT USED?
Information You Voluntarily Submit to the Website: We may collect personal information from you such as your name or email address. For example, you may voluntarily submit information to the Website by leaving a comment, subscribing to a newsletter, or submitting a contact form. In addition, you are able to create a user profile, which allows you to create a username and password. We will store the username, but your password will not be visible in our records.
Information We Collect from Others: We may receive information about you from other sources. You may link your Facebook, Instagram, and/or Google accounts to your user profile. If you choose to link your Facebook, Instagram, and/or Google accounts to your user profile, we will receive your name, email address and profile picture associated with that account. The Website utilizes the Facebook commenting system, so if you choose to comment on a Website post, your profile picture will appear.
Automatically-Collected Information: We automatically collect certain information about you and the device with which you access the Website. For example, when you use the Website, we will log your IP address, operating system type, browser type, referring website, pages you viewed, and the dates/times when you accessed the Website. We may also collect information about actions you take when using the Website, such as links clicked.
Cookies: We may log information using cookies, which are small data files stored on your browser by the Website. We may use both session cookies, which expire when you close your browser, and persistent cookies, which stay on your browser until deleted, to provide you with a more personalized experience on the Website.
HOW YOUR INFORMATION MAY BE USED
We may use the information collected in the following ways:
To operate and maintain the Website;
To create your account, identify you as a user of the Website, and customize the Website for your account;
To send you promotional information, such as newsletters. Each email promotion will provide information on how to opt-out of future mailings;
To send you administrative communications, such as administrative emails, confirmation emails, technical notices, updates on policies, or security alerts;
To respond to your comments or inquiries;
To provide you with user support;
To track and measure advertising on the Website;
To protect, investigate, and deter against unauthorized or illegal activity.
THIRD-PARTY USE OF PERSONAL INFORMATION
We may share your information with third parties when you explicitly authorize us to share your information.
Additionally, the Website may use third-party service providers to service various aspects of the Website. Each third-party service provider's use of your personal information is dictated by their respective privacy policies.
The Website currently uses the following third-party service providers:
Google Analytics – this service tracks Website usage and provides information such as referring websites and user actions on the Website. Google Analytics may capture your IP address, but no other personal information is captured by Google Analytics.
Mail Chimp – this service is used for delivery of email updates and newsletters. We store your name and email address for purposes of delivering such communications. Please refer to Mail Chimp's privacy policy for further information.
One Signal – this service is used to send you push notifications through your web browser, should you choose. Please refer to One Signal's privacy policy for further information.
At this time, your personal information is not shared with any other third-party applications. This list may be amended from time to time in the Website's sole discretion.
Except when required by law, we will not sell, distribute, or reveal your email addresses or other personal information without your consent; however, we may disclose or transfer personal information collected through the Website to third parties who acquire all or a portion of our business, which may be the result of a merger, consolidation, or purchase of all or a portion of our assets, or in connection with any bankruptcy or reorganization proceeding brought by or against us.
ANONYMOUS DATA
From time to time, we may use anonymous data, which does not identify you alone, or when combined with data from other parties. This type of anonymous data may be provided to other parties for marketing, advertising, or other uses. Examples of this anonymous data may include analytics or information collected from cookies.
PUBLICLY VISIBLE INFORMATION
If you create a user profile on the Website or leave a comment, certain information may be publicly visible. To create a user profile, you must choose a username and password and input your email address for profile confirmation. Your email address will never be available publicly. At your option, you may also add an avatar, a profile description, and a link to your website.
You may also choose to link your Facebook, Instagram, and Google Account.
Users may see your username, avatar, profile description and website information.
COOKIES
The Website uses cookies to store visitors' preferences, record user-specific information on what pages users access or visit, ensure that visitors are not repeatedly sent the same banner ads, customize Website content based on visitors' browser type or other information that the visitor sends. Cookies may also be used by third-party services, such as Google Analytics, as described herein.
Users may, at any time, prevent the setting of cookies, by the Website, by using a corresponding setting of your internet browser and may thus permanently deny the setting of cookies. Furthermore, already set cookies may be deleted at any time via an Internet browser or other software programs. This is possible in all popular Internet browsers. However, if users deactivate the setting of cookies in your Internet browser, not all functions of our Website may be entirely usable.
ADVERTISING
Display Ads
We may use third-party advertising companies to serve content and advertisements when you visit the Website, which may use cookies, as noted above.
Retargeting Ads
From time to time, the Website may engage in remarketing efforts with third-party companies, such as Google, Facebook, or Instagram, in order to market the Website. These companies use cookies to serve ads based on someone's past visits to the Website.
Affiliate Program Participation
The Website may engage in affiliate marketing, which is done by embedding tracking links into the Website. If you click on a link for an affiliate partnership, a cookie will be placed on your browser to track any sales for purposes of commissions.
Food Fanatic is a participant in the Amazon Services LLC Associates Program, an affiliate advertising program designed to provide a means for sites to earn advertising fees by advertising and links to Amazon.com. As part of this Amazon Associates program, the Website will post customized links, provided by Amazon, to track the referrals to their website. This program utilizes cookies to track visits for the purposes of assigning commission on these sales.
Newsletters
On the Website, you may subscribe to our newsletter, which may be used for advertising purposes. All newsletters sent may contain tracking pixels. The pixel is embedded in emails and allows an analysis of the success of online marketing campaigns. Because of these tracking pixels, we may see if and when you open an email and which links within the email you click. Also, this allows the Website to adapt the content of future newsletters to the interests of the user. This behavior will not be passed on to third parties.
SENSITIVE PERSONAL INFORMATION
At no time should you submit sensitive personal information to the Website. This includes your social security number, information regarding race or ethnic origin, political opinions, religious beliefs, health information, criminal background, or trade union memberships. If you elect to submit such information to us, it will be subject to this Privacy Policy.
CHILDREN'S INFORMATION
The Website does not knowingly collect any personally identifiable information from children under the age of 16. If a parent or guardian believes that the Website has personally identifiable information of a child under the age of 16 in its database, please contact us immediately at contact@shutterbean.com and we will use our best efforts to promptly remove such information from our records.
CONTACT INFORMATION
At any time, please contact us at contact@shutterbean.com for questions related to this Privacy Policy.