I lived as a vegetarian for 2 1/2 years during my college career; it was the dorm food that sealed the deal. For the first year of my vegetarianism, I was more of a cheese-atarian. I lived in Oregon and it was Tillamook EVERYTHING. My roommate and I ate cheese, pizza, french fries, hummus and stir fry like there was no tomorrow. For a college student, it was all about convenience. Having our own fridge with our OWN food (not managed by parents) was really an exciting thing. That's why I gained a Sophomore 15 (I managed to avoid it Freshman year due to the crappy food). I clearly needed help!
A few months ago during the busy holiday season, I had the opportunity to meet cookbook author/cool mom Pam Anderson & catch up with her daughter Maggy at a fabulous dinner for her latest cookbook, Cook without a Book: Meatless Meals: Recipes and Techniques for Part-Time and Full-Time Vegetarians. Let me tell you, these two are as good as it gets! I know that if they lived closer, Maggy & I would be tied at the hip. Both these fine ladies have a tremendous amount of love to give and their passion for food and helping others is downright contagious!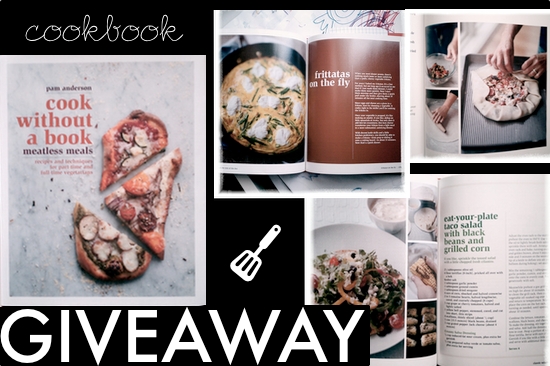 What I love Pam's new cookbook is that it's vegetarian home cooking in an easily digestible format. Pam covers many cooking basics and gives a tremendous amount of tricks & tips for the aspiring vegetarian cook. She's basically teaching you how to cook without a book! Each recipe has Pam's suggestions to change things up a bit. For example, there's a bran muffin section where she shows you the muffin base and then lists add-ins & extras so you can build your own flavor profile. Her suggestions will keep your brain turning with ideas! I love it. Reading through this book is like having a cool mom teach you how to cook and fend for yourself in a vegetarian world. It would have made my college years as a vegetarian a BREEZE!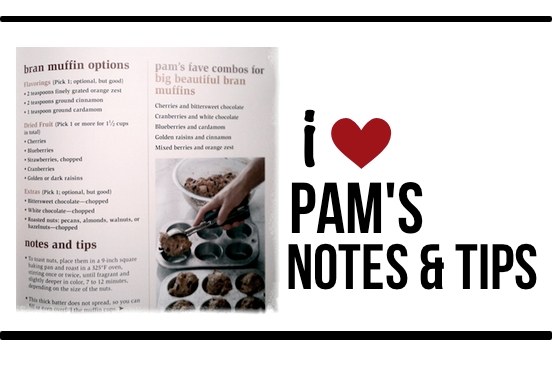 As a part time Vegetarian, I fell in love with this Potato Feta Gyro recipe. I made it earlier this week and boy was it incredibly satisfying and simple to execute. The mashed potatoes are flavor packed due to the feta & roasted garlic and the cucumber yogurt sauce is straight up ADDICTIVE. If only I had this recipe in college!
Here's the deal!
I have an extra copy of this book that I want to give one to a lucky reader!
Please leave a comment below and you'll be entered to win!
Giveaway ends on Friday January 13th (ooh creepy!).
****CONTEST ENDED. THANK YOU EVERYONE FOR ENTERING!!!!******

And we're off!
Ingredient gathering!
First up- cucumber yogurt sauce! Grate the cucumber.
Squeeze out all the extra water from the cucumber. Now add the cucumber to a bowl of yogurt, garlic & lemon juice.
Add in a little olive oil and stir! Cucumber yogurt sauce is DONE.
Time to brown the garlic. This garlic & oil will become garlic oil and it will be a beautiful thing!
See what I mean? At this point the potatoes should be boiling on the stove in a huge pot of water.
Chop up the lettuce, tomatoes and red onion. Add a little salt on those tomatoes. Set aside.
When the potatoes are cooking reserve a bit of potato water. Drain the tators and add in the feta, garlic & garlic oil.
Pop the pita in the oven to warm them up. Cover them in foil.
Let's mash those potatoes! Add a little bit of the reserved potato water to lube them up.
Don't forget the red onion. I almost did!
Now it's ASSEMBLY LINE time!
A little bit of yogurt on the bottom of a hot pita.
Add a little bit of lettuce & tomato.
Plop some of the potato mixture on top!
And dig in!
If you don't have pita, that's totally cool. Put it all in a bowl and go to town! Amazing.
Potato Feta Gyros

Serves 4
(recipe from Pam Anderson's Cook without a Book: Meatless Meals)
1 cup plain 2% Greek yogurt (I used 0%)
1 medium hothouse (seedless) cucumber, grated and squeezed dry
9 clove garlic–8 whole, 1 minced
2 teaspoons plus 2 tablespoons olive oil
2 teaspoon fresh lemon juice
Salt and ground black pepper
3/4 lb small red potatoes
1 cup crumbled feta cheese
1/4 medium red onion, finely diced
4 pita breads, preferably pocketless
2 cup shredded romaine lettuce hearts
1 cup finely diced tomatoes, lightly salted
Adjust an oven rack to the lower-middle position and preheat the oven to 350°F.
Combine the yogurt, cucumber, minced garlic, 2 teaspoons of the oil, the lemon juice, and a generous sprinkling of salt and pepper in a medium bowl; set aside.
Combine the potatoes with water to cover in a large saucepan. Cover and bring to a boil over medium-high heat. Reduce the heat to a simmer and cook until tender, 15 to 20 minutes.
Meanwhile, place the remaining 8 garlic cloves and remaining 2 tablespoons oil in a small skillet. Turn the heat to medium-low and cook the garlic, turning, until golden, about 5 minutes.
Drain the potatoes, reserving 1/4 cup of the potato cooking water, and return the potatoes to the pot. Add the garlic and its oil, the cheese, and onion and mash with a fork, adding some of the reserved potato water if necessary, to make lumpy mashed potatoes. Cover and keep warm.
Wrap the pitas in foil and heat in the oven until warm, about 10 minutes.
To assemble, spread each pita with about 2 tablespoons of cucumber-yogurt sauce. Divide half the lettuce and tomatoes among the sandwiches and top each with one-fourth of the potato mixture. Divide the remaining yogurt sauce, lettuce, and tomatoes among the sandwiches. Wrap and serve.