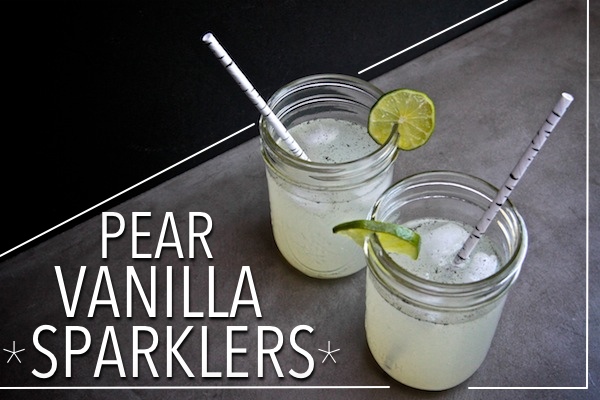 As a kid I was OBSESSED with canned pears.  I could seriously eat my weight and then some in pears. And when the pears were all gone, I'd savor every last bit of the leftover pear syrup.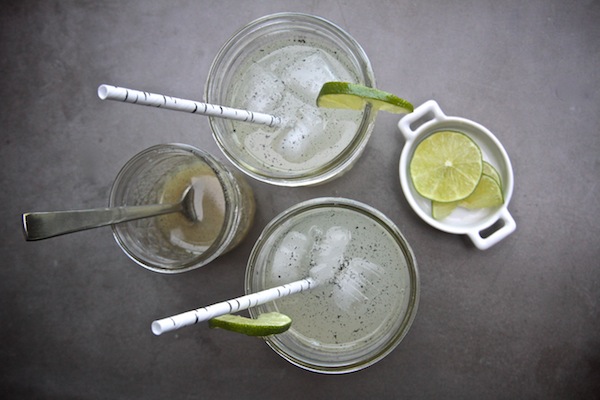 It's no surprise that Cooper loves canned pears too. He loves pears in general, and we almost always have at least three lying around. For him, the mushier the pear, the better.  Don't ever give him a hard pear…You've been warned.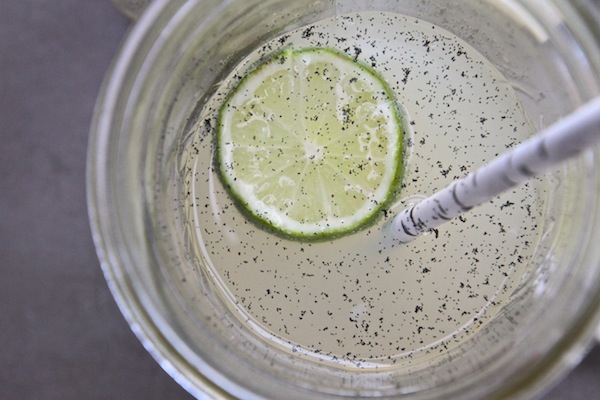 This little drink is a perfect way to fancy up sparkling water and if you're cool with Vodka, well then!  Hello, my friend! We have a fantastic vanilla pear infused sparkling cocktail!  It's like an adult version of pear syrup and it's dang elegant with all of those vanilla bean seeds perfuming the drink! This is a good trick to have when you're entertaining. A very very good trick to have.
And we're off!
Ingredient gathering!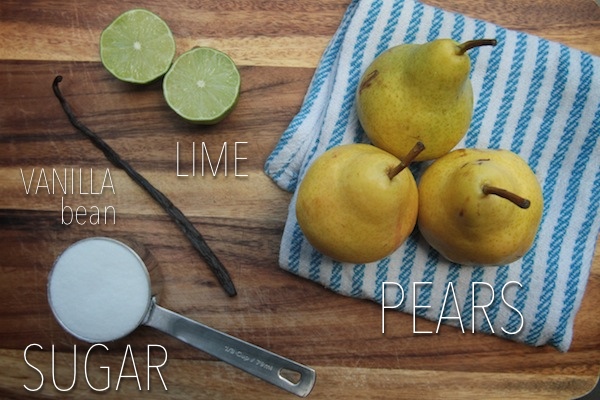 Peel the pears, chop them up. It's cool if you leave some skin on, we're gonna strain it later.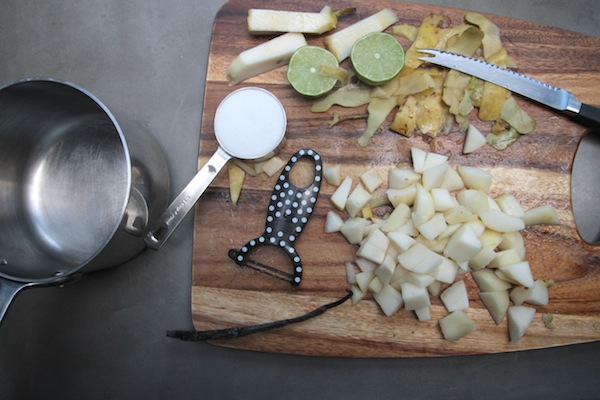 Pears, sugar, lime juice & vanilla beans go into a pot.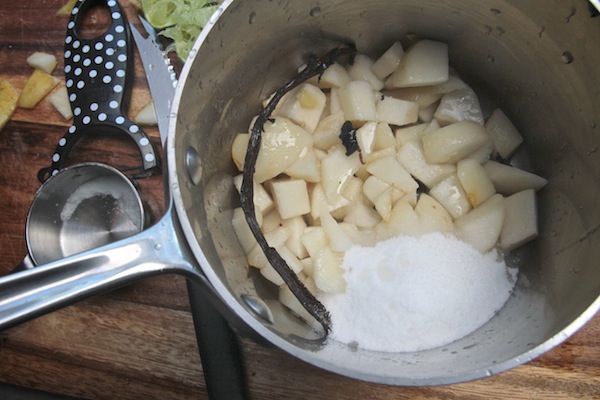 Cook until pears get soft.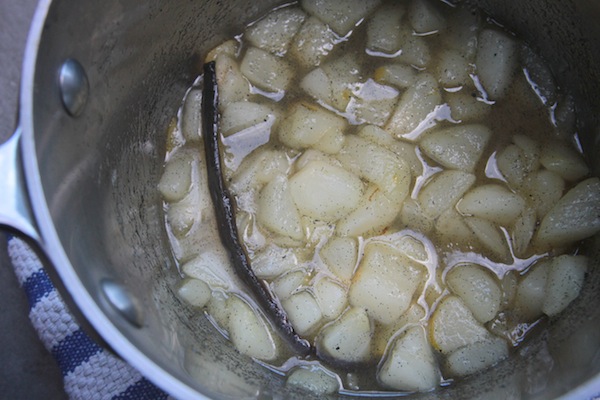 Take out the vanilla bean and mash the pears. Push them through a fine mesh strainer.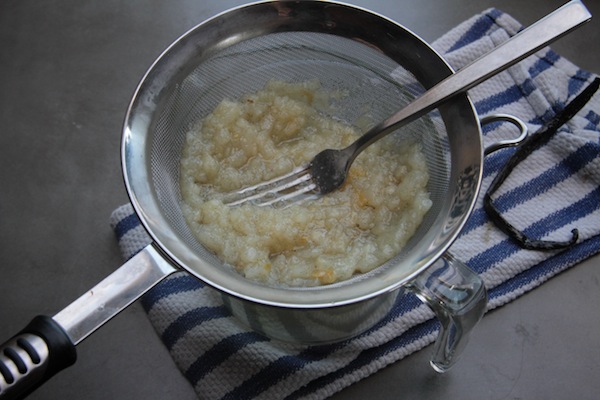 Now you're left with the most amazing vanilla pear syrup.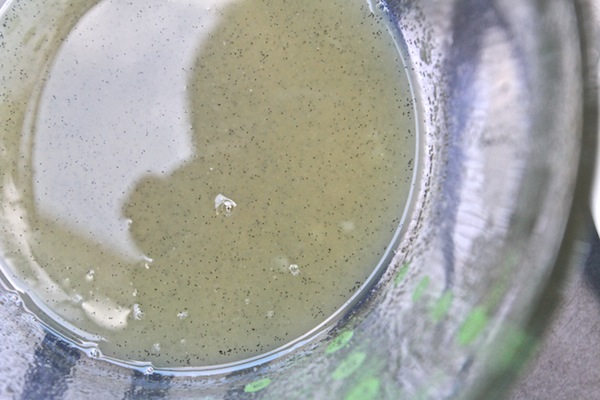 Let's make a cocktail with it! You could always drizzle some on vanilla ice cream… just sayin'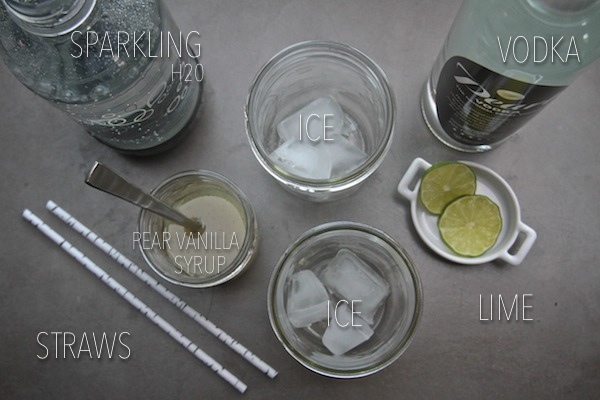 Syrup in a cup of ice. If you want….VODKA. Do vodka!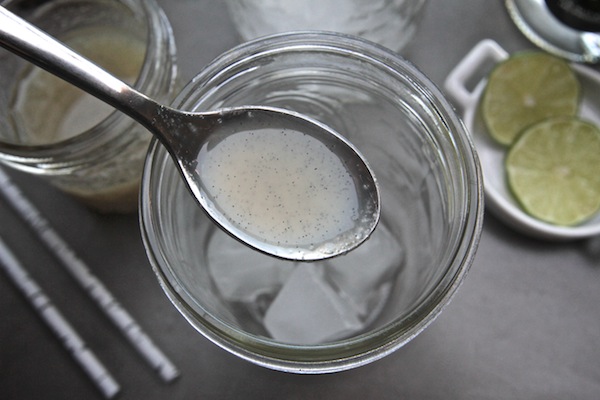 Add in the sparkling water.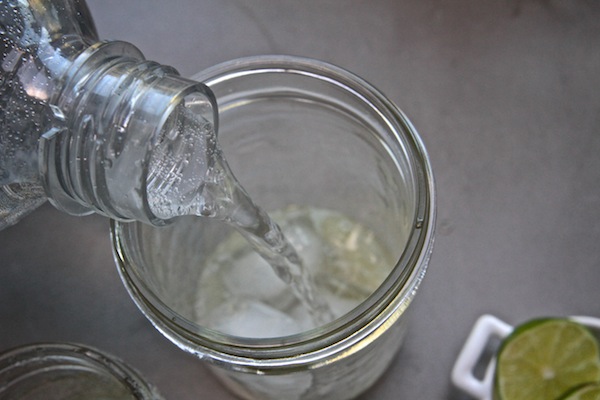 A few lime slices for the sides. Add a few straws.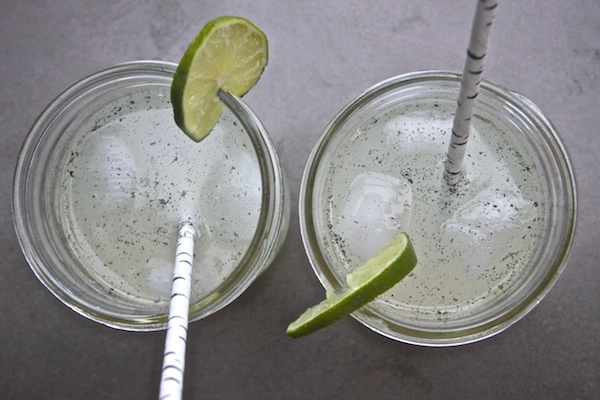 CHEERS!
Vanilla Pear Sparklers

makes 2 drinks

recipe adapted from Homemade Soda Cookbook

3 pears, stemmed, peeled , cored, & cut into chunks
1/3 cup sugar
2 tablespoons lime juice
1 vanilla bean, split length-wise, seeds scraped & removed
2 cups seltzer
3 oz. vodka (totally optional)
ice
lime slices for garnish

Toss the pear chunks and sugar into a small saucepan. Add the lime juice and scraped vanilla bean. Cover and cook over medium heat until pears are very soft, stirring often, about 10 minutes. Remove the vanilla bean. Mash the mixture with a vegetable masher or fork, until smooth. Strain & cool.

Divide ice between two glass. Pour half vanilla pear syrup into each glass. Add 1 1/2 oz. vodka to each glass, finish with a cup of seltzer in each glass. Add a straw to each cup and garnish with a lime slice on each rim.