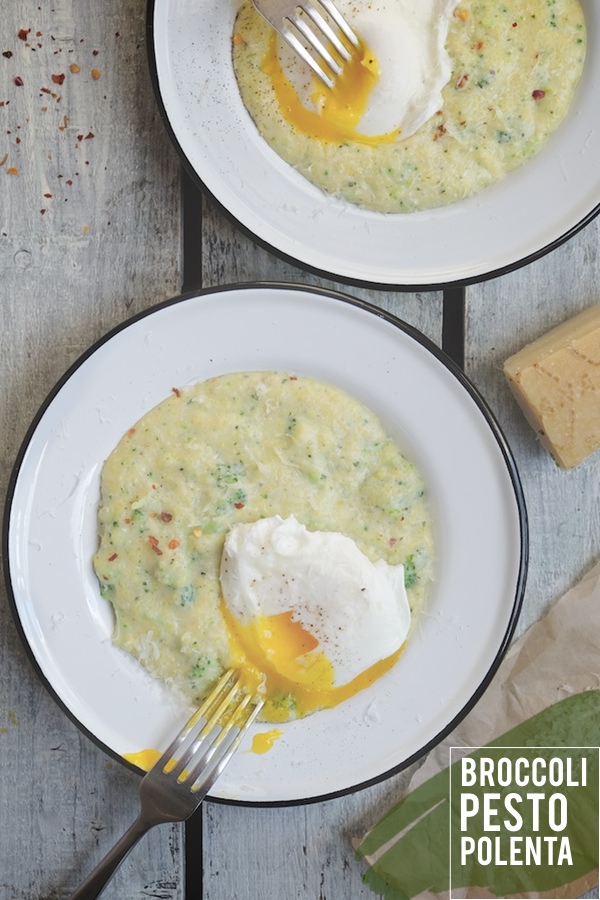 Whenever I ask my husband what he wants for dinner, most of the time it's--
"Something hearty and warm."
This always ruins my I just wanna big salad for dinner cravings.
I secretly love when he's had a big work lunch because then he wants something "light and healthy," and I'm like coooool buddy, but also how can we work bread into that equation?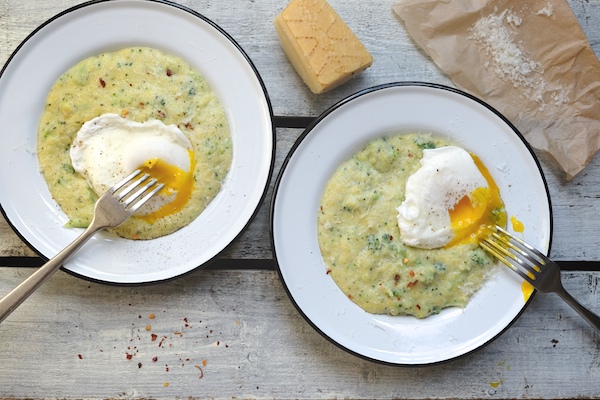 So, let's combine greens with something hearty and warm and make broccoli pesto polenta.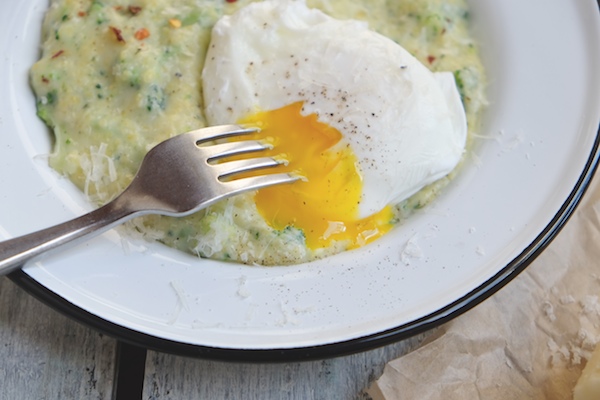 And while we're at it, let's put poached eggs on top because we can call it breakfast for dinner.
Something warm, hearty and GREEN. And if you had a big lunch at work, then you just get a smaller bowl.
I won't let you ruin dinner for me.