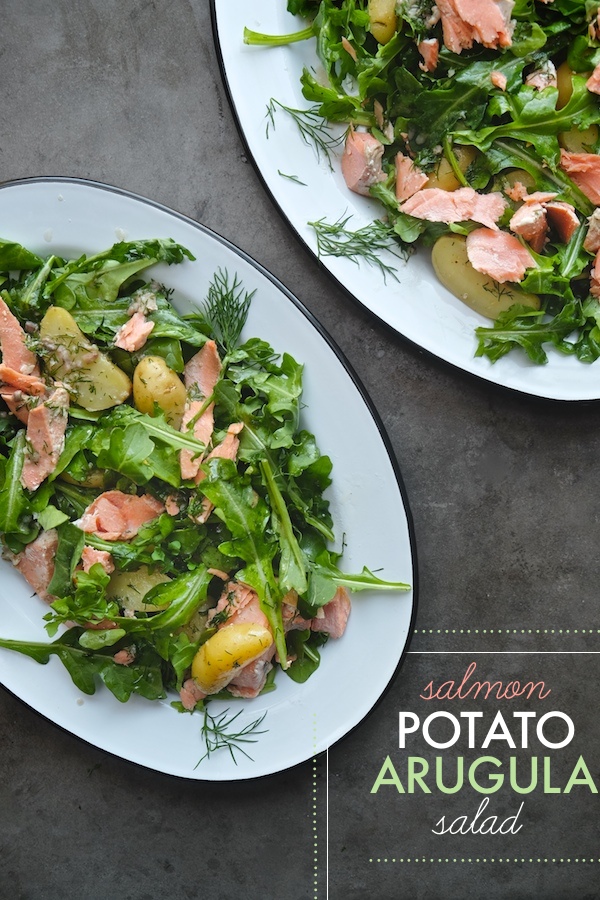 School.
It's back.
I've loved the summer but I'm so ready to get back into my regular routine.
I think.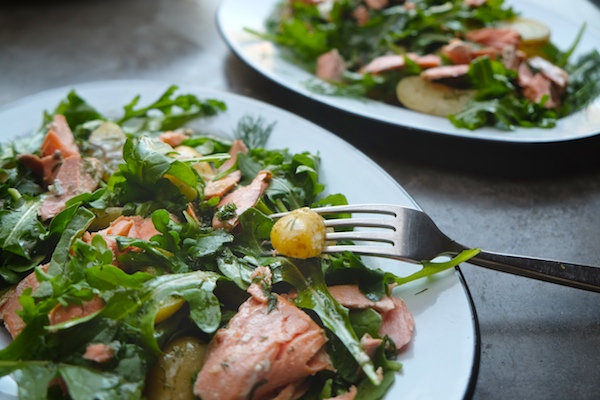 It's been awhile since I've done meal prep, which means my fridge has been way out of whack. Which means...UGH.  But! SUMMER!  We've sure lived it, and our dinners mostly consisted of snacks, popcorn, tacos, take-out, with a few BBQ situations and the occasional dinner out. We suuuuuure didn't skimp on calories this summer. Now, I have to somehow get back into the swing of things.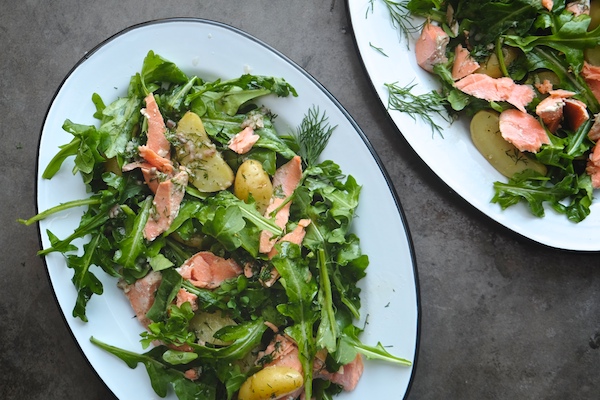 It's hot out and that means that I don't want something HOT to eat. Let's make a salad. Let's make a hearty salad that doesn't make me want bread.  Can that be done?  Yes. With this salad of potatoes and salmon mixed with a garlicky, lemon, dill, anchovy dressing....tossed with peppery arugula so there's no need for garlic bread.  Although I wouldn't say no if you put it in front of me

2015-16 school year. Let's make it hearty & healthy.