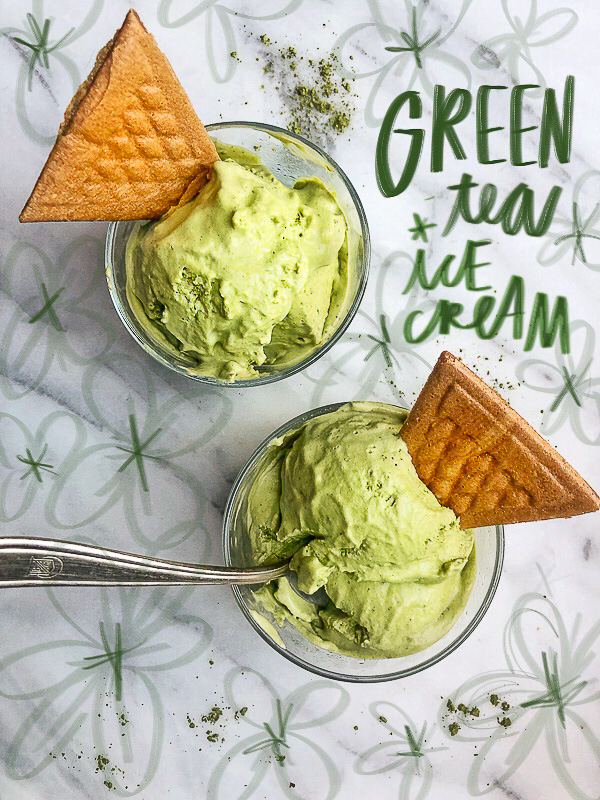 I don't understand my child and his tastebuds. He won't eat things like macaroni & cheese, any potato that isn't a french fry or tater tot, nachos, dutch baby pancakes, EGGS any way, cornbread, biscuits, sweet potatoes, you name it. On the flipside, he loves anything with buffalo wing sauce on it (even tacos!) and one of his favorite ice cream flavors is Green Tea Ice Cream. The only real love we share is bread and crackers. So, I guess we have that going for us. Still I have no idea why he thinks biscuits are terrible. I am hoping he'll outgrow that one day.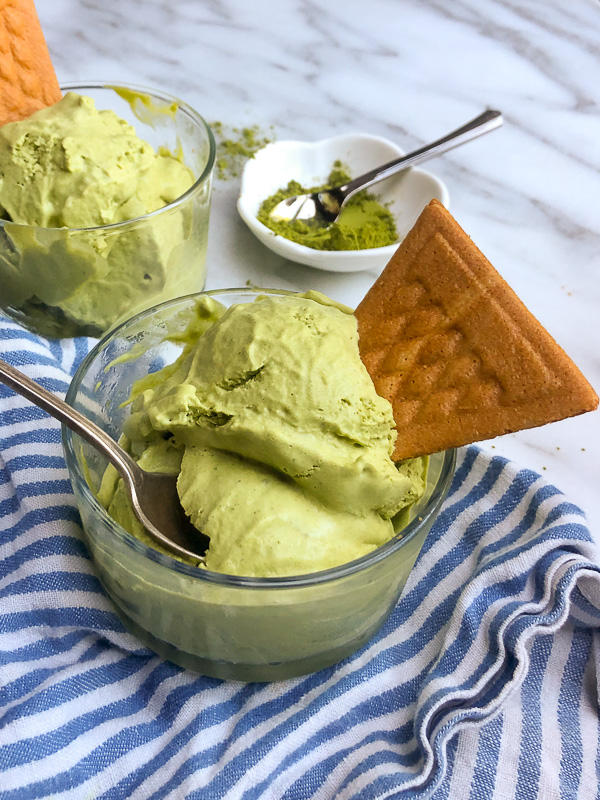 It's Cooper's birthday month (he's now 11!) and I made him his favorite ice cream to celebrate. I thought I'd shake things up a bit!
We had some matcha twix leftover from our trip to Japantown so we crumbled some on top.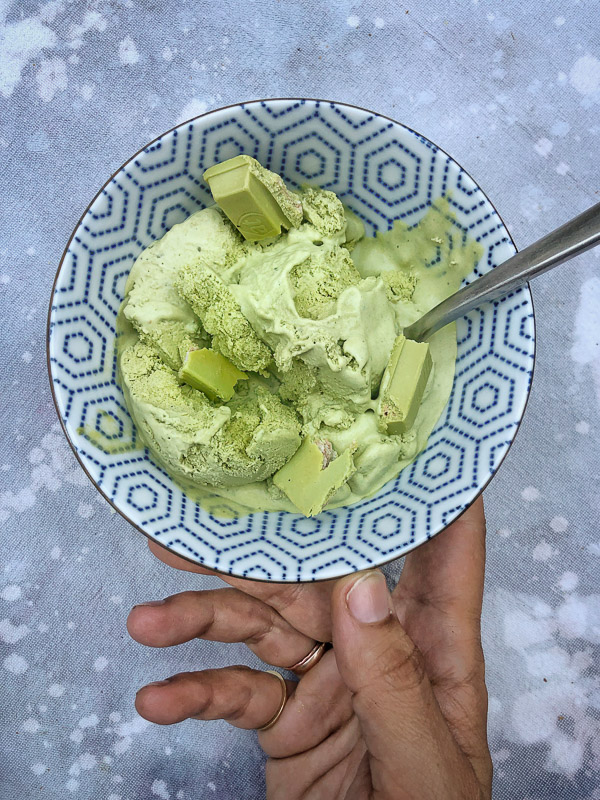 This recipe is from The Kitchn Cookbook (one of my favorites!)
. It's a very simple recipe and I love that it uses a bit of cream cheese in the recipe. I've done that technique with my pumpkin ice cream! The texture is light, slightly chewy and every bite is perfumed with matcha!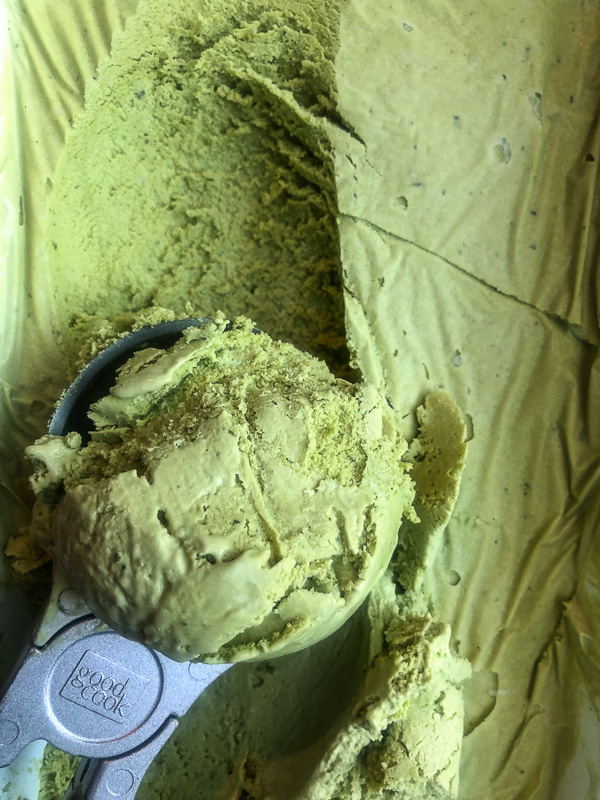 Maybe you'll convince a picky eaty to expand their tastebuds with this Green Tea Ice Cream recipe?
Maybe you just love green tea ice cream or have some matcha hanging around with no purpose?
Make it, report back!
Ingredients are gathered.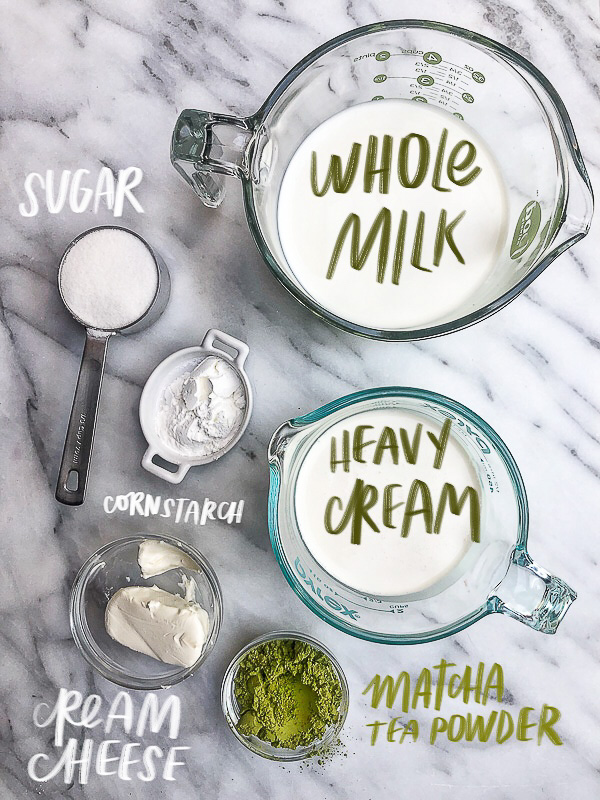 Matcha powder is procured! This is the powder I used for the recipe.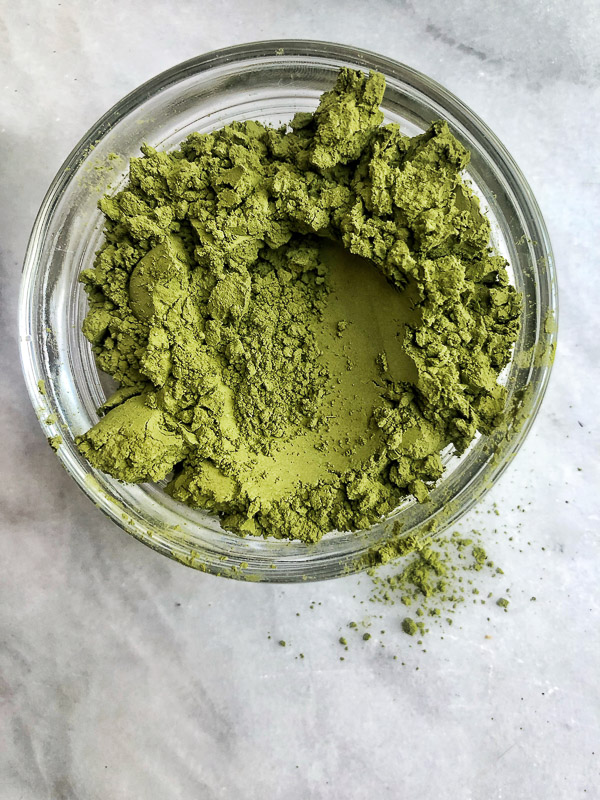 Cornstarch with milk.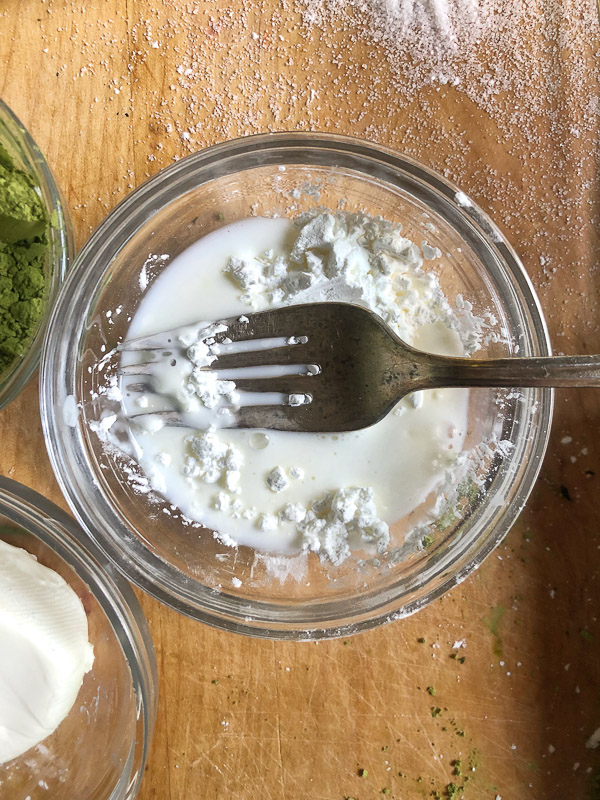 Cream cheese gets the matcha stirred into it.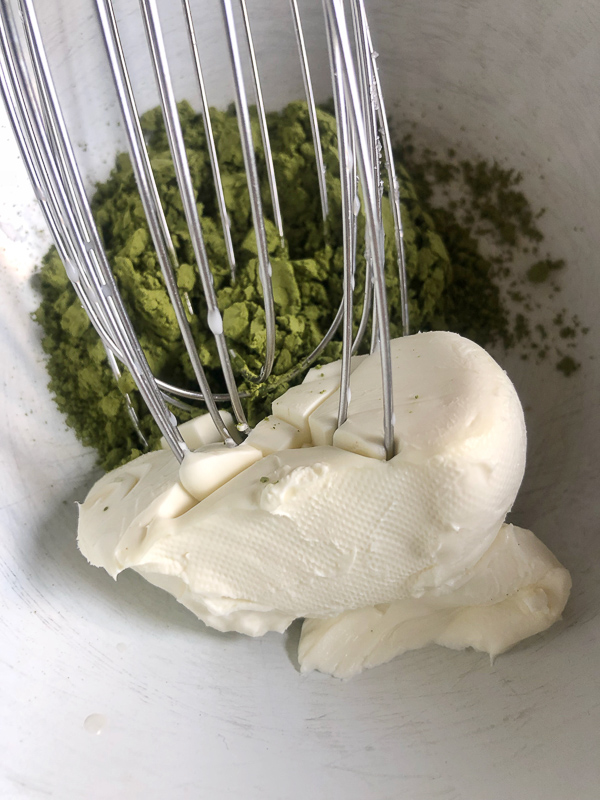 Milk + cream + sugar are all heated in a pan. The cornstarch slurry goes in.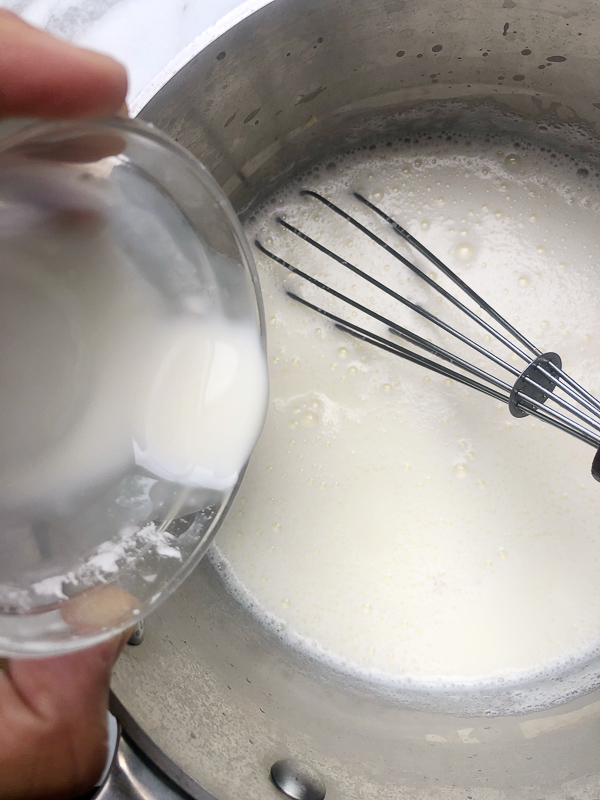 That mixture is added to the green tea cream cheese.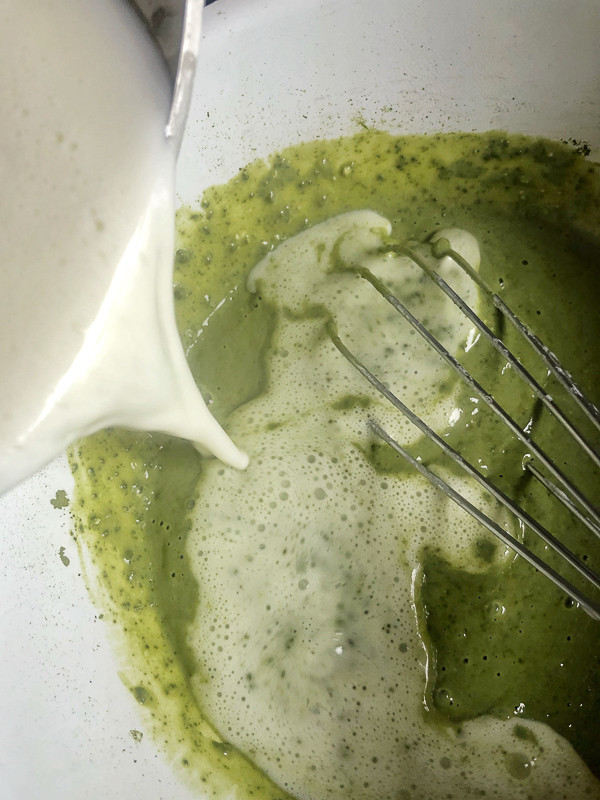 Stir!!!!!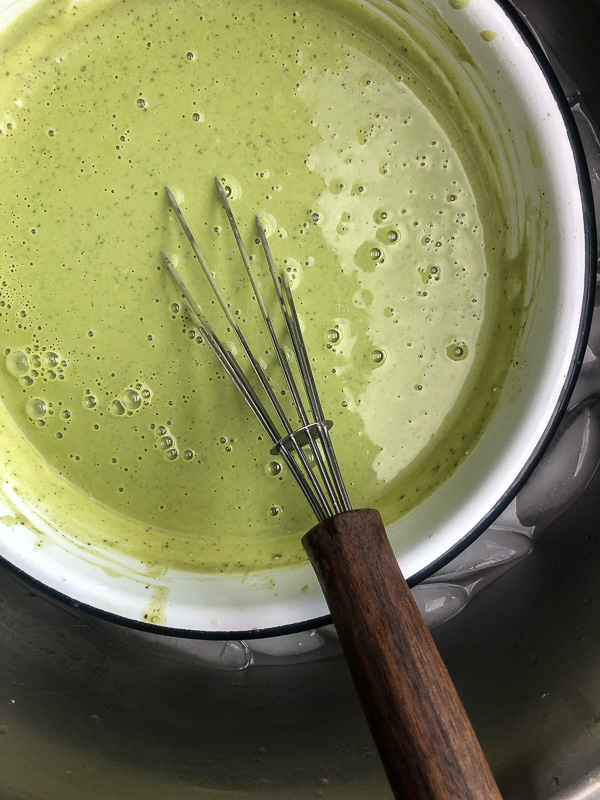 Add to your ice cream maker.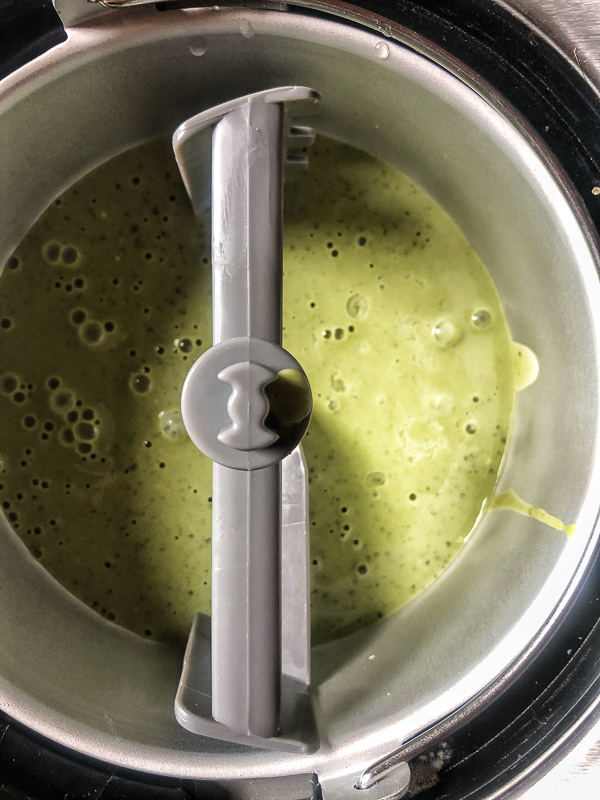 Churn, baby churn!
Time to cover and let chill!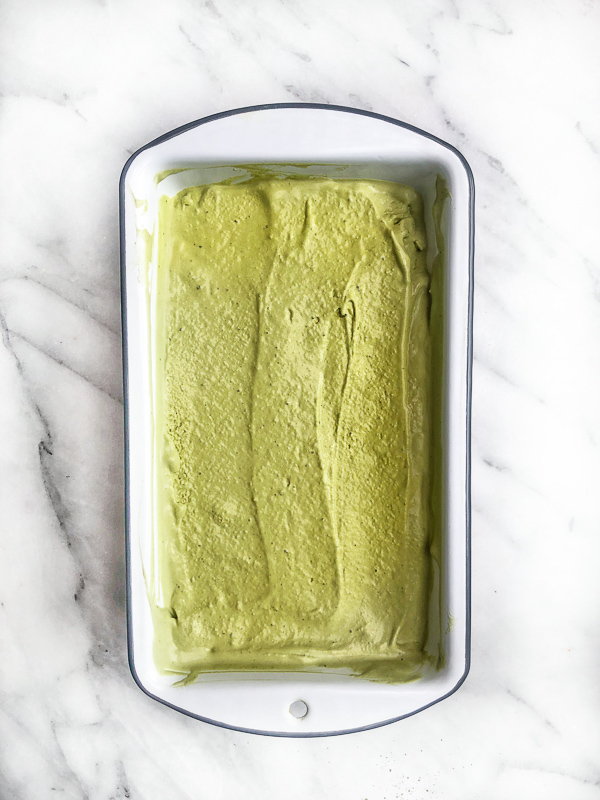 DIG INTO IT!!!!! I think I can see a bit of the kitkat in there…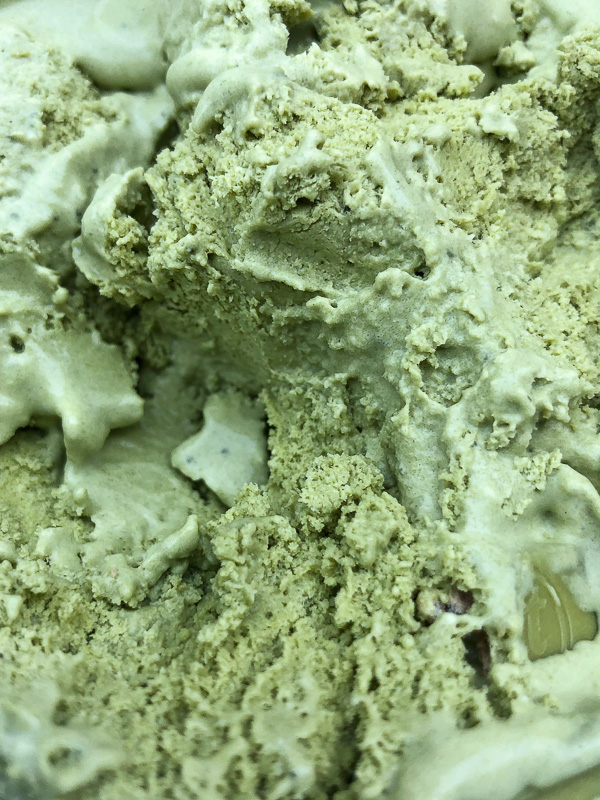 It's a nice recipe to have because it's light and flavorful.
If you haven't tried these wafer cookies from Trader Joe's you must.
We like them without Green Tea Ice Cream too. They're amazing.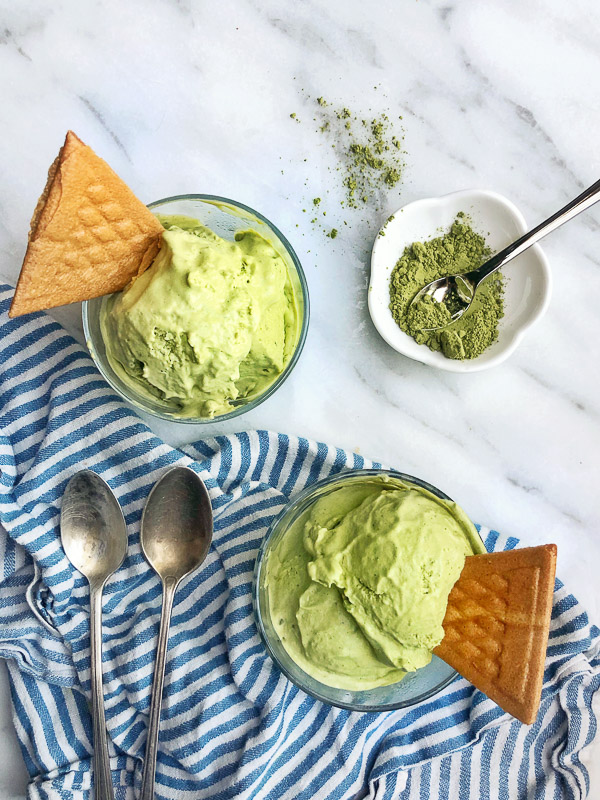 Now I want a green tea milkshake….
Green Tea Ice Cream

makes 1 quart

recipe slightly adapted from The Kitchn Cookbook

2 cups whole milk
1 tablespoon plus 1 teaspoon cornstarch
2 oz. cream cheese, softened
2 tablespoons matcha tea powder
pinch of salt
1 1/2 cups heavy cream
1/3 cup sugar

In a large metal mixing bowl, prepare an ice bath and set aside.

In a small bowl, mix 2 tablespoons of the milk with the cornstarch. In a large bowl, stir together the cream cheese, matcha tea powder, and salt. Set aside.

In a large saucepan, combine the cream and the remaining milk with the sugar. Bring the mixture to a boil and cook over medium heat until the sugar dissolves, about 4 minutes. Take the pan off the heat, and then gradually whisk in the cornstarch mixture. Return the pot to a boil and cook the mixture over medium-high heat until slightly thickened, about 1 minute.

Pour just enough of the hot cream and milk over the cream cheese mixture to cover it. Stir until the mixture is thick, silky and uniformly green. Gradually add the remaining hot milk and cream.

Set the bowl in the ice water bath and let stand, stirring occasionally, until the mixture has cooled off, about 20 minutes. Churn the mixture in an ice cream maker according to the manufacturer's instructions. The ice cream will not be completely hard. To finish freezing, scoop the ice cream into a lidded container, cover and allow to harden in the freezer at least 1 hour before serving. Ice cream will keep up to a week in the freezer if sealed properly.