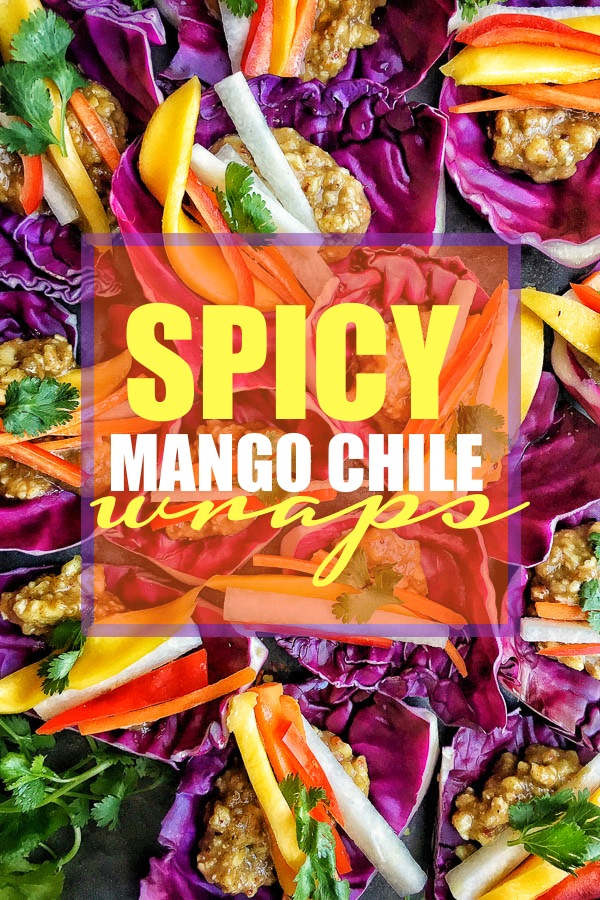 A few years ago, my friend Laura put together a wonderful raw/vegan dinner in San Francisco. I helped out a bit and during that event I was introduced to these amazing Spicy Mango Chile Wraps. I was sad that I could only have 1!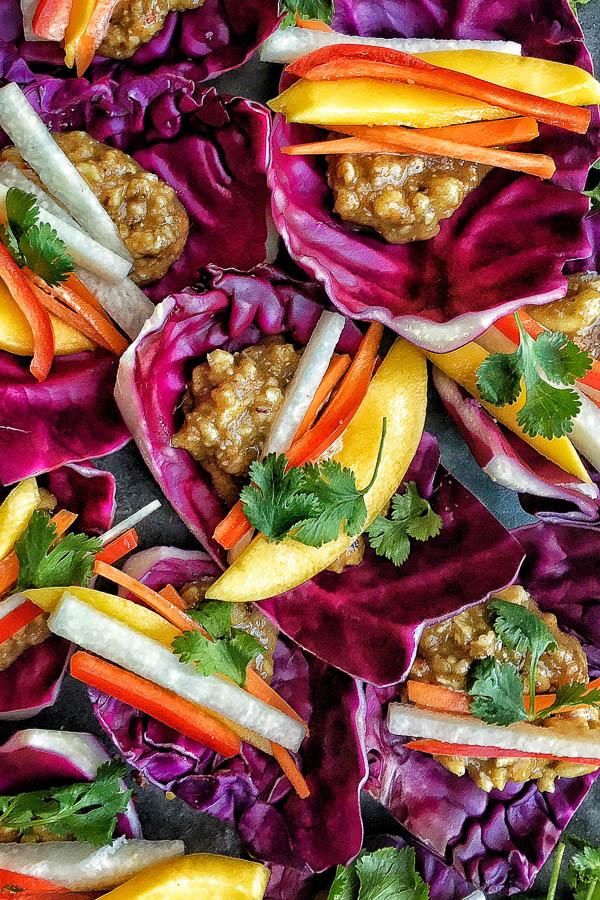 I'm so glad they made their way into Laura's book- Raw Vegan Not Gross!
Now I can have as many as I want…which is all of them.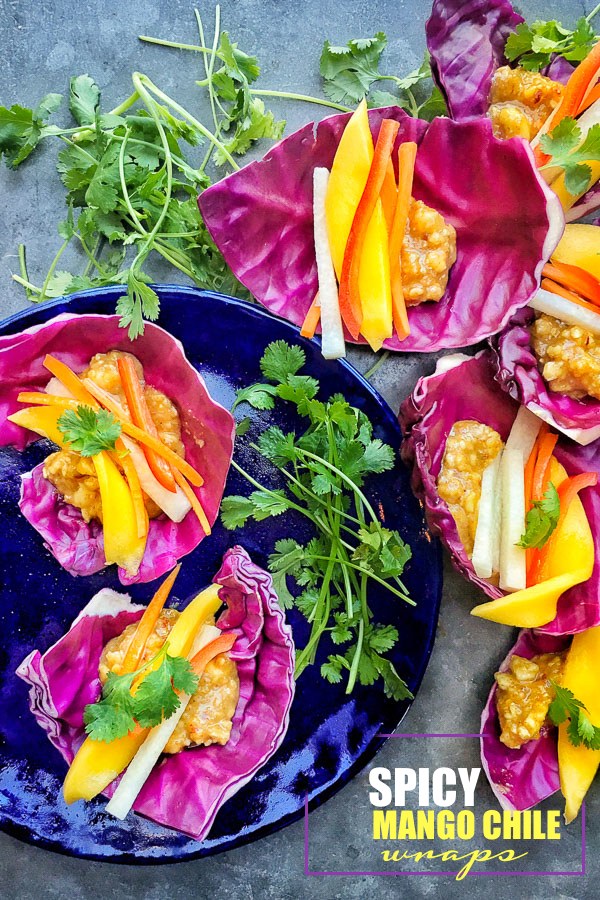 Each cabbage leaf carries a few spoonfuls of an amazing crunchy/spicy/sweet almond walnut spread as well as carrots, red peppers, jicama mango and cilantro. My meat eating husband was surprise how good/filling these were. The best part is that I didn't have to turn my oven on and everything is so incredibly fresh, satisfying and most importantly- healthy!  That nut spread is definitely going in my meal prep rotation.