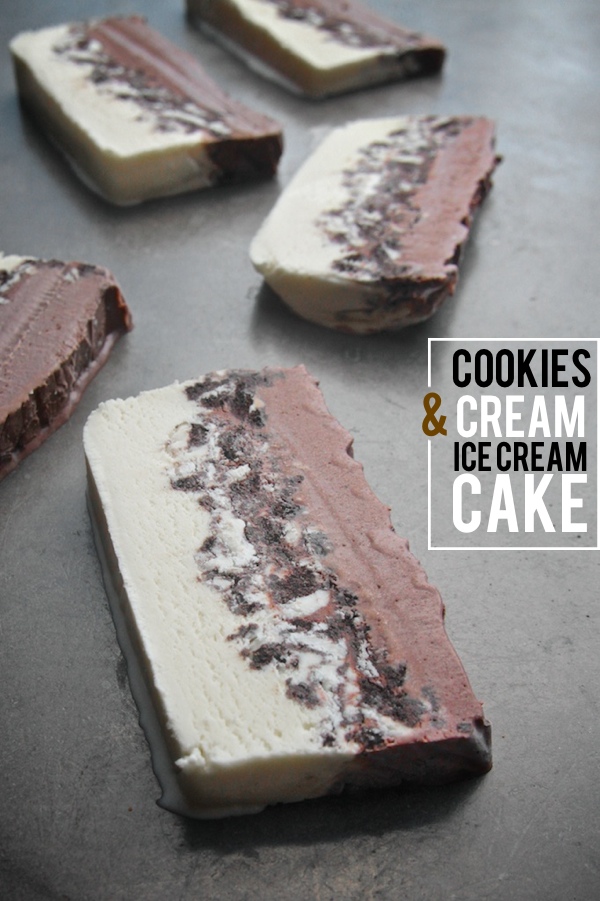 Want the recipe for the easiest ice cream dessert EVER? You're gonna laugh when you see how easy it is. You ready??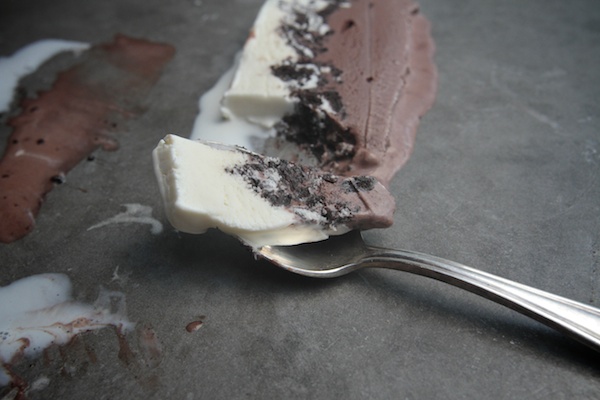 Take two different ice creams. Set them on the counter for a bit so they get melty. Take a bunch of Oreos and smash them.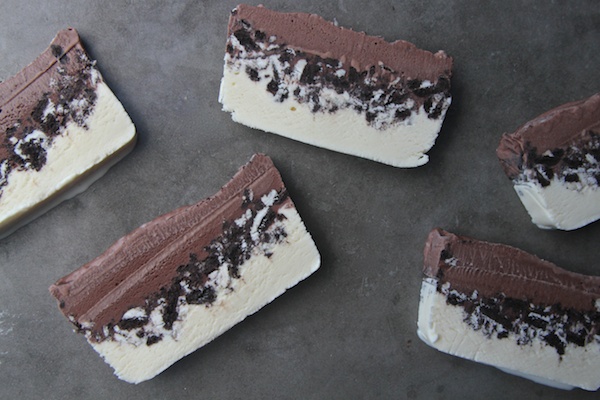 Layer the ice creams in between a thick layer of the smashed cookies and FREEZE. This all happens in a loaf pan. The result is a super tasty showstopper that you can take a ridiculous amount of credit for…and no one will comprehend that something so pretty could be that easy. Kudos to you! You just won battle DESSERT.