When Joy & I put on our first Homefries U retreat, we had a little help from our sponsors!
Creminelli Salami provided salami for our guests gift bags & wine tasting.
18 Rabbits provided the most scrumptious granola bars that we served to our guests for breakfast.
Picking Daisies provided gorgeous cloth napkins for our gift bags! We love them!
We also had help from the following sponsors who want to Thank YOU for being loyal readers.
That's right. We have a few discounts to offer you!

BluePrintCleanse– remember the juice cleanse I was on???
BluePrint Cleanse just opened up a location in LOS ANGELES!
Exciting!
They are offering you 20% off discount! This discount lasts ONE. DAY. ONLY.
That's a savings of $60 for a 3 day cleanse!
Use this code: HomefriesU20 & receive 20% off your order
remember, it's case sensitive!

***Code is active now until Wednesday October 5th at midnight! Get your juice on with Blue Print Cleanse.***
Speaking of juice, Juice Beauty makes the most AMAZING organic skin products. The best part is that they're Bay Area company!  They're offering our readers a full size concealer with purchase of $30 or more.
Use Codes: JOYIVORY or JOYSAND at checkout.
to receive this discount from now until November 1st, 2011.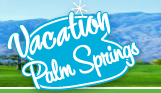 Vacation Palm Springs – provided us the MOST FABULOUS house for our retreat! They're offering our readers this awesome hookup: Buy two nights, get the third night free, and a free massage gift certificate.
Contact Tim for deal: tim@vacationpalmsprings.com