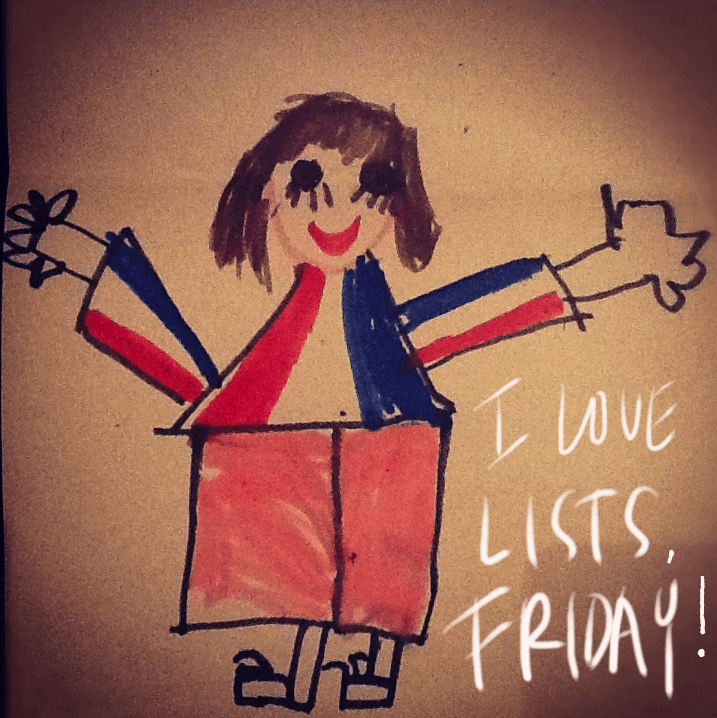 On this week's podcast, we do a play by play of Joy's cooking segment on TV. It's like that movie Ghost. We also talk blazers, women wrapped in plastic wrap & we make our first phone call to a listener!
On High Straightenence this week, I bring you Part 2 of my Kitchen Organization Project. You get to see a snippet of my food photography prop hoard. There's so much more to be done….
BTW- this picture above is a self portrait I drew when I was 6 years old! Crazy, huh?
I posted it on Instagram last week. You can follow me @tracyshutterbean