Here's what this past week looked like:
Abandoned smoothie.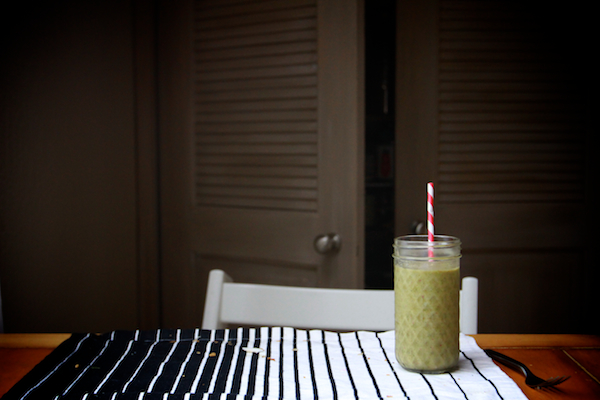 Sky. Line.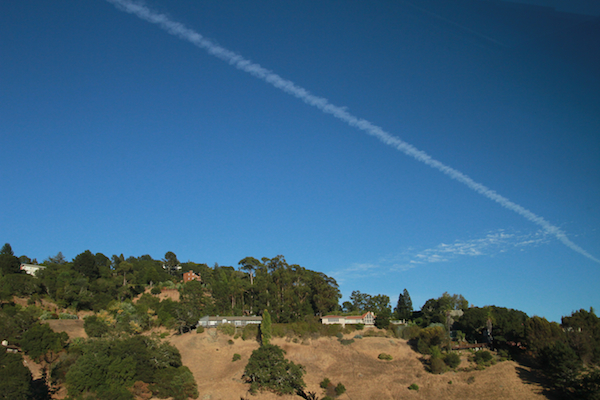 Cooper has been really into painting rectangles lately.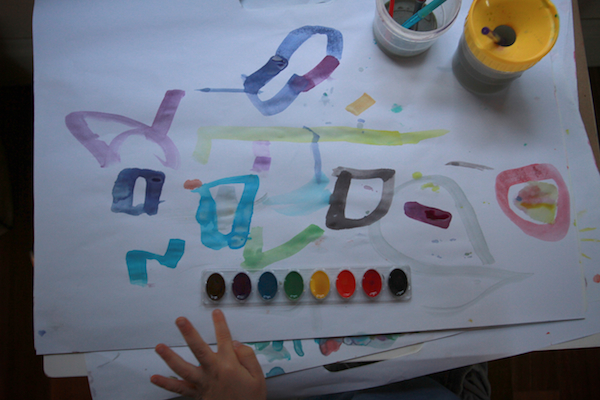 A bouquet of flowers I left outside finally bit the dust. So pretty.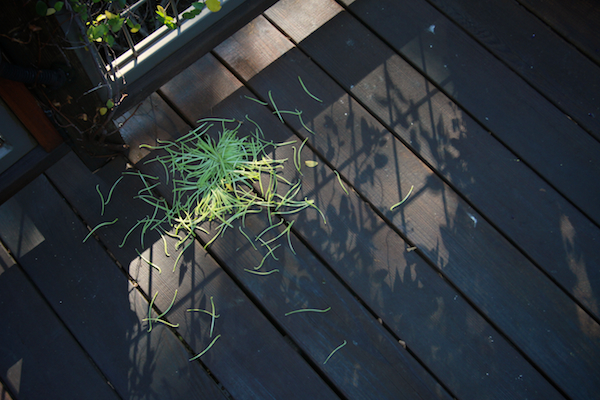 When I space out, I'm usually staring at shadows.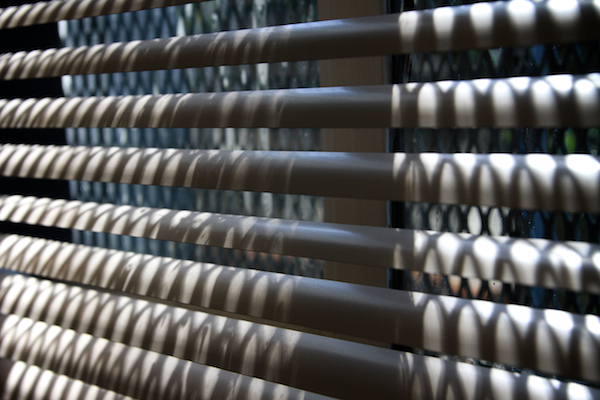 BREAKFAST of champions.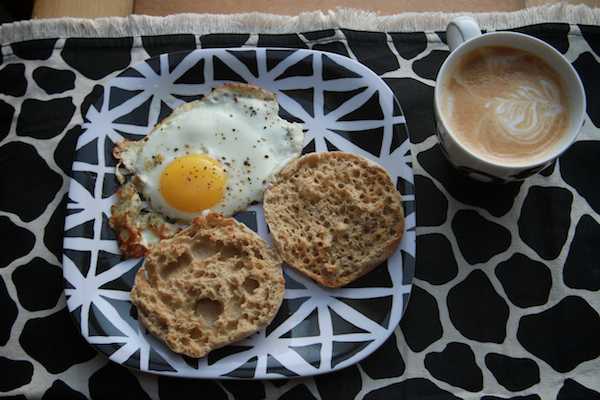 First thing we did to the new old house is paint the front door & garage door blue.
And what a difference it makes!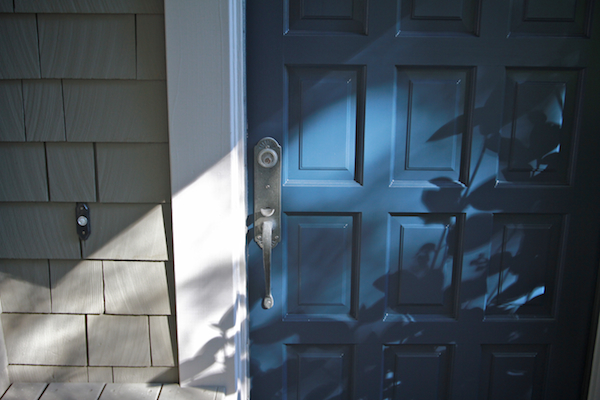 Tuna salad sandwich. Open faced. Dinner. No mayo. Greek yogurt instead! Boom.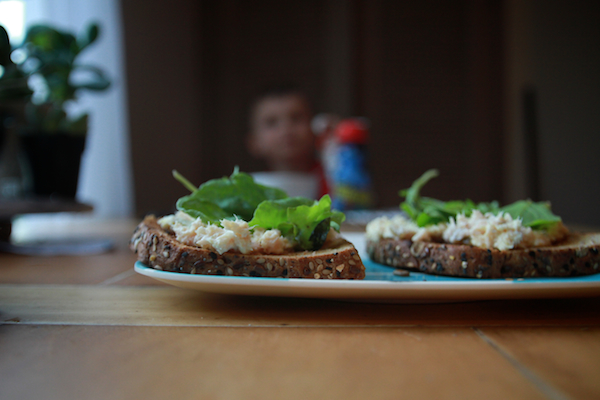 Morning light. Sun about to come up over the hill…through the fog.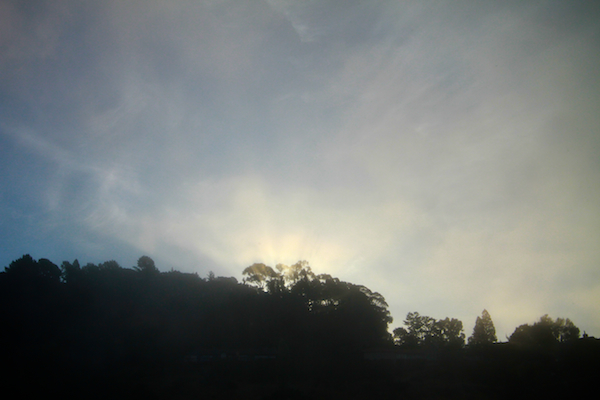 Post nap computer work. Cooper is really good at Pixelmator (kinda like photoshop).
This kept him entertained for an hour. That's a long time for him.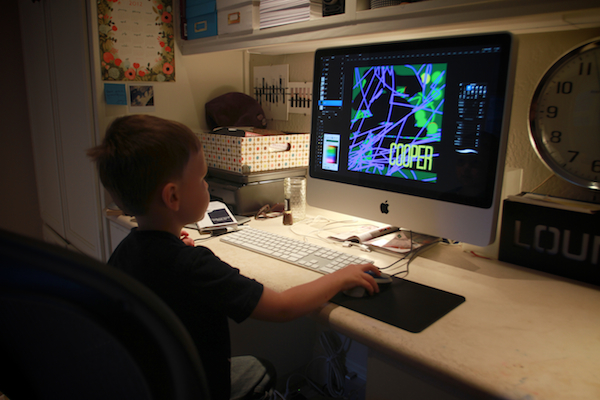 THE MOMENT WE'VE BEEN WAITING FOR!!!!!!!! Also, I still play with my food.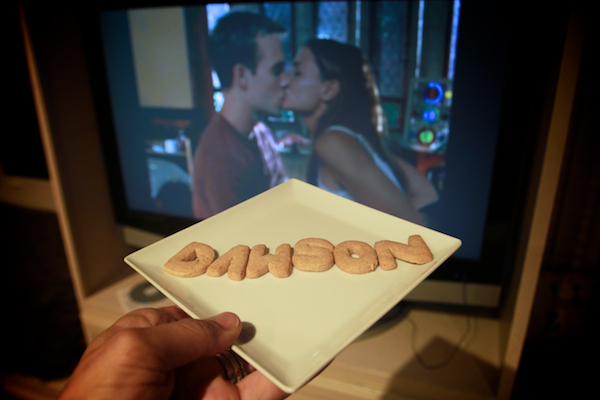 Kale, teriyaki chicken & a sweet potato with toasted coconut.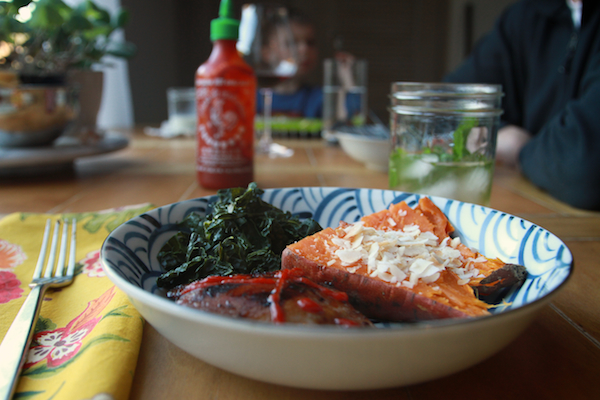 I came home from work and made play dough with Cooper.
People on Instagram wanted to know how I got my colors so vibrant. I used the set I got at Williams-Sonoma.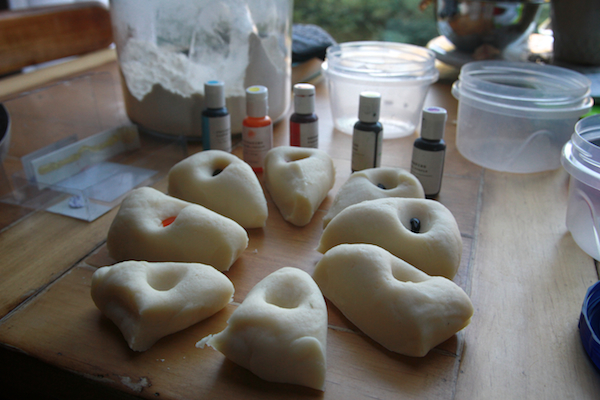 I used this recipe BTW. I doubled it. It turned out great!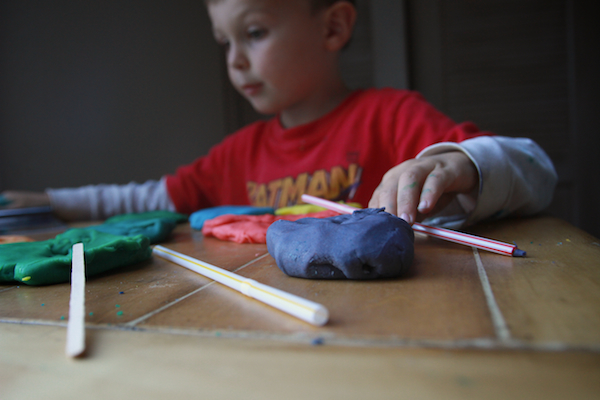 The best thing is that it didn't cost a thing. I had everything in the house.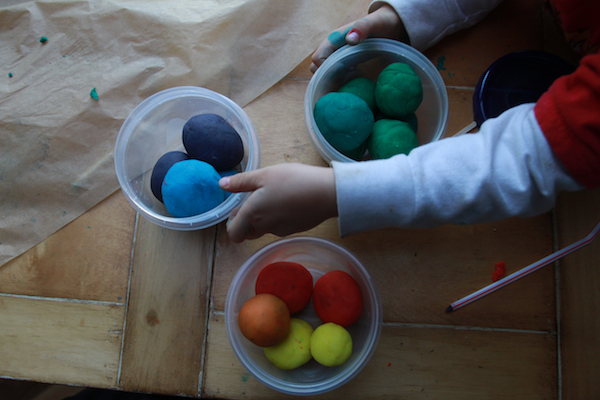 And if *we* accidentally eat some, it's not all full of chemicals. Yes I totally tried it.
Still as salty as I remember from my childhood. Ha and EW.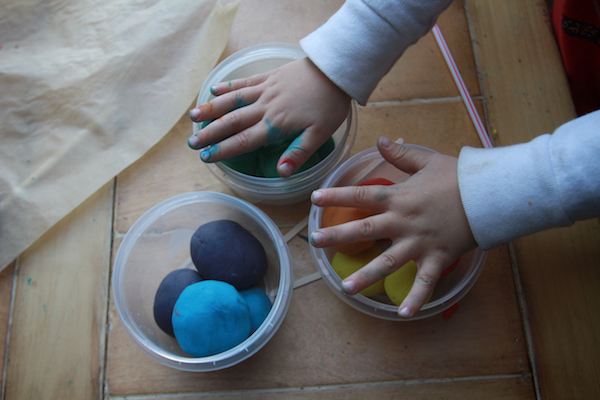 Morning ritual. Breakfast & phone checking.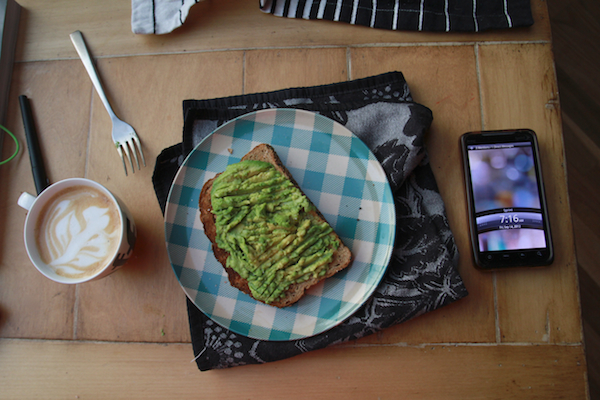 We bought Candyland and Chutes & Ladders so we can have family game night before Cooper goes to bed.
We are trying to teach Cooper that it's OK to lose.
We make him shake our hands afterward & say GOOD GAME. It's been pretty fun.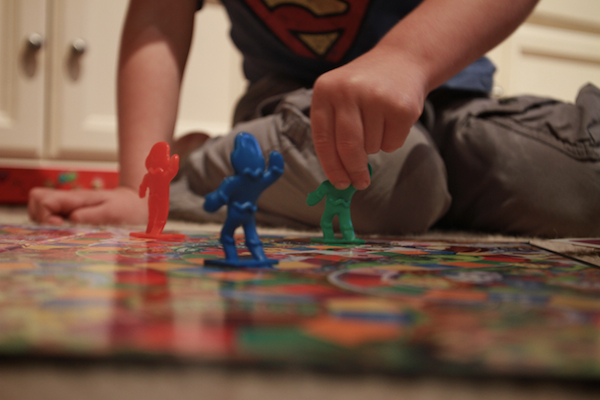 I made a Fig & Olive Oil cake for you. I think you'll like it.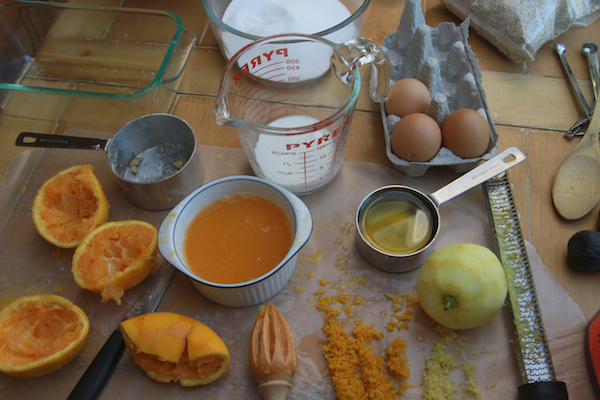 Dinner for Cooper. He was excited that I made his pepperoni into triangles.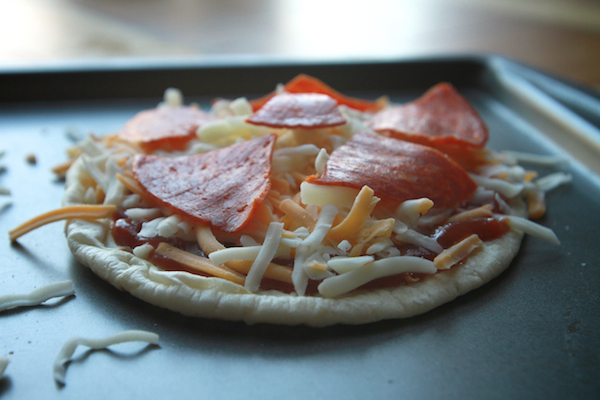 Getting ready for the next three lunch days. These little things add up and make my life easier.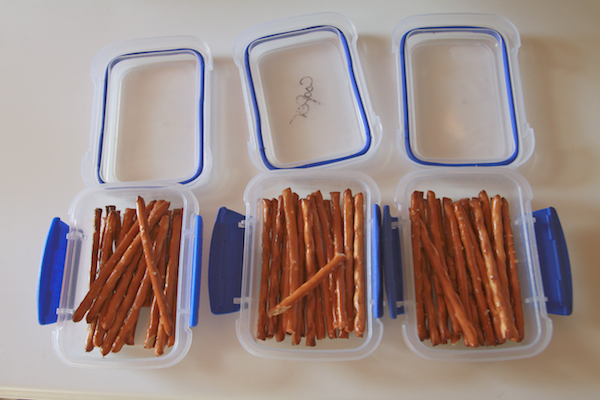 I made a version of this salad for dinner. Casey called and said we wasn't going to be home for dinner.
I was secretly excited because it meant I could eat the WHOLE thing myself. And I did…
Friday cocktail time.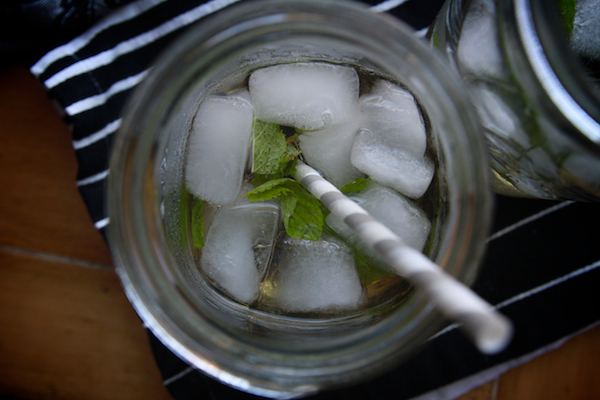 Afternoon snackage.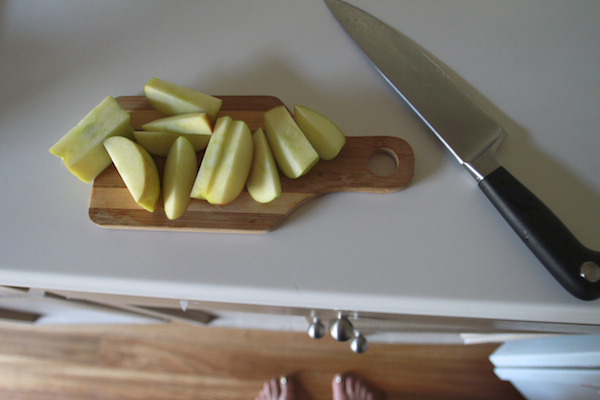 Friday night salad. Sweet potato, avocado, beets, tamari sunflower seeds & arugula.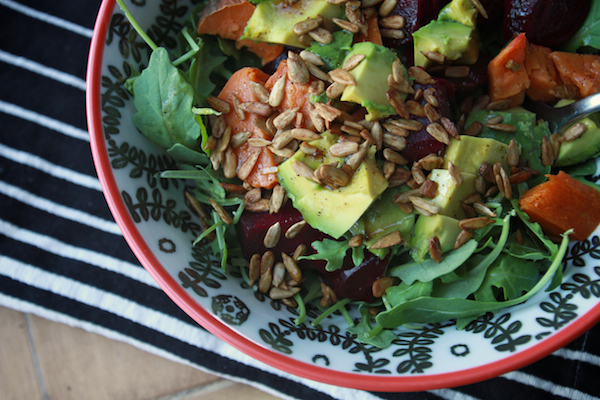 This is my view from the kitchen sink. A bit different from my old house, huh?
We'll be getting our furniture this weekend, so I am really excited to see how this room transforms.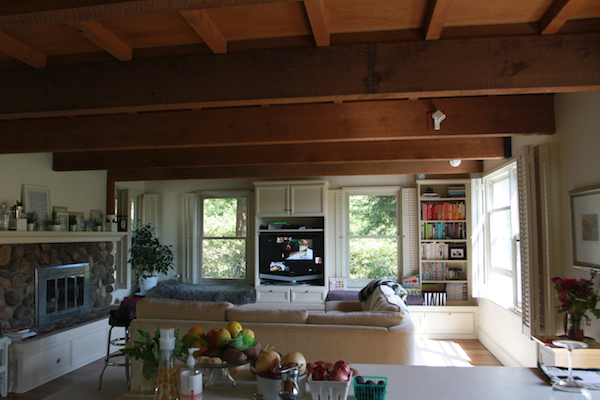 I set up a mantle display. This makes me happy.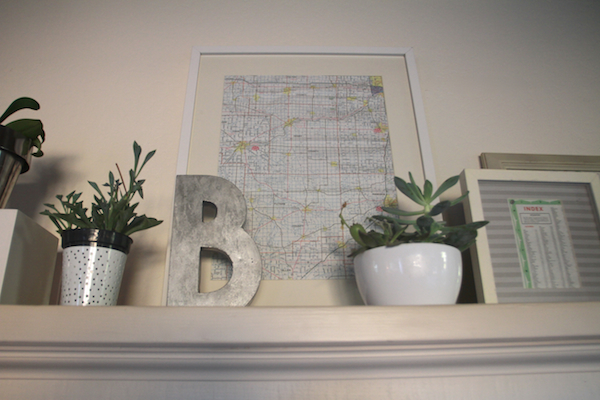 Oh! I went for a crazy walk last weekend (I got lost and ended up in another town).
I found these items at a Garage Sale during my walk. I drove back to get them. Twenty bucks.
I think that's pretty good.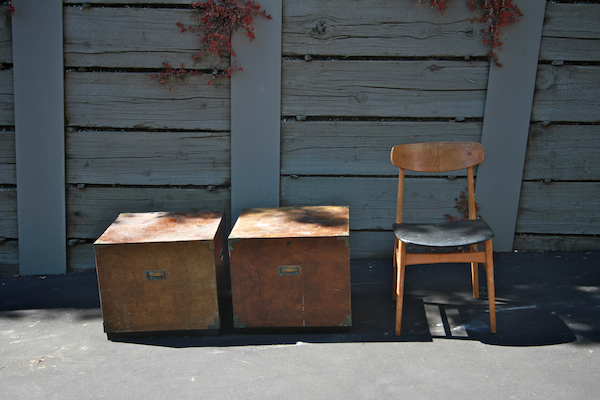 I made apple chips! I burned half! Our oven needs calibrating. BADLY. I am not just blaming the oven.
I promise.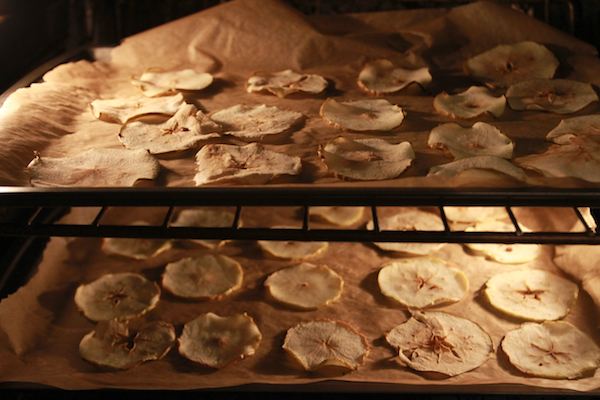 Stuck in traffic. I can see my water bottle in this photo.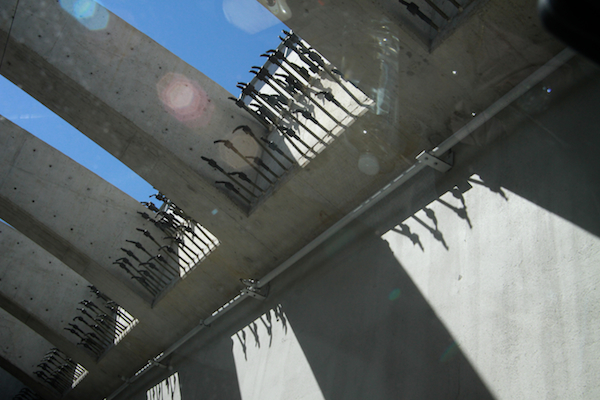 An egg for breakfast means I won't be starving at 11am like I usually am.