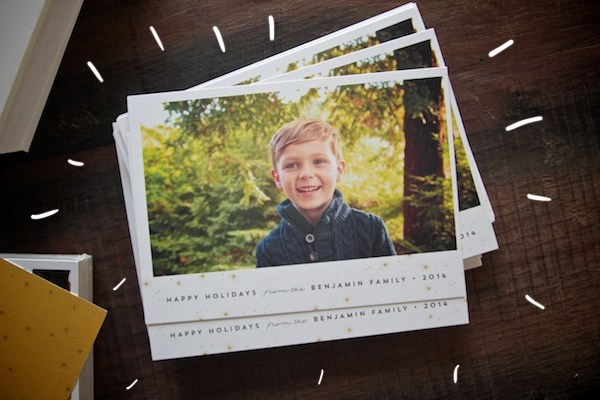 YOU GUYS.
I am done with my holiday cards!!! Wait. That doesn't mean I've addressed them yet… but anyways this is the first year EVERRRRRR that I am going into December with our holiday cards in MY POSSESSION. Last year was so hectic, I almost sent out New Years cards and then realized I would have thrown off my tradition and wouldn't have a 2013 card in my collection; I couldn't let myself do it. The thing is…now that we have a child, it's been a nice way for us to see how much Cooper has grown over the years. It's kinda like collecting baseball cards. We've been using Minted for our holiday cards since 2011 because I've always enjoyed their designs. They appeal to the graphic designer in me and their paper quality pleases me greatly. Totally top notch and the user interface is really fun to work with.
Here are some of our past designs from Minted: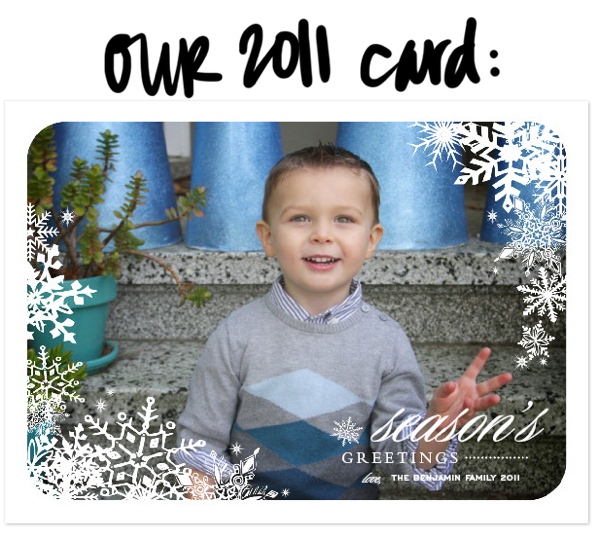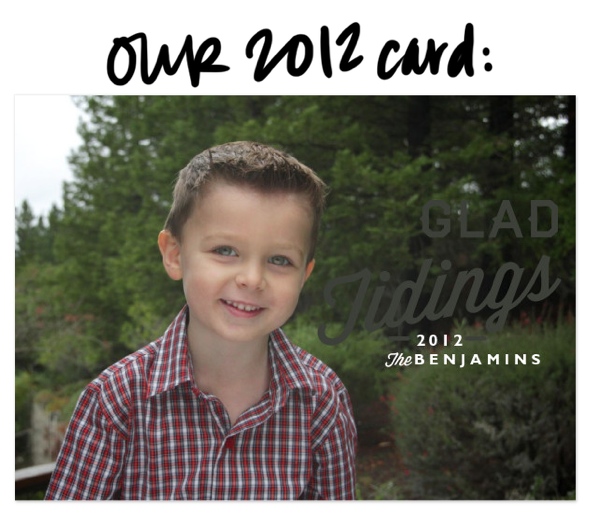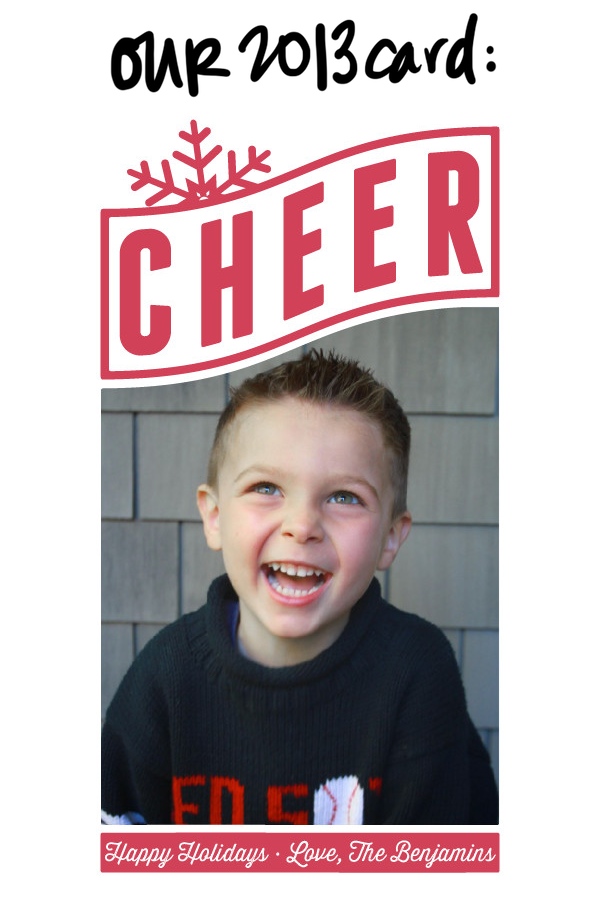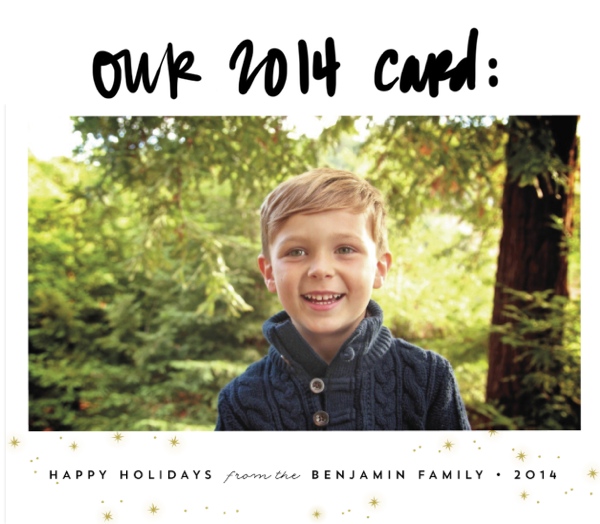 He's getting so big, huh? I imagine that he'll have lost some teeth by the 2015 card. AHHHHH.
So let's talk about the GIVEAWAY. The kind folks at Minted are offering a $300 credit to ONE lucky Shutterbean reader.
I hope you go crazy and get sparkly envelope lining and OH! that means you can splurge on having your return address printed on the back of the envelopes (SO HELPFUL).  You should totally use Thanksgiving as an excuse to take holiday pictures. Bust out your holiday sweaters! Also, can I suggest that you make sure to include the year on your holiday cards? I've forgotten to do that a few times and it's sometimes hard to know what year it was. 
If you'd like to enter this giveaway, please leave a comment telling me:

ONE entry per person.
US residents only.
I'll pick the winner (at random!) on Thursday 11/27 night at 11:59 PM and announce it on my I LOVE LISTS FRIDAY post this coming friday 11/28.
Winner will also be emailed.
Good luck!