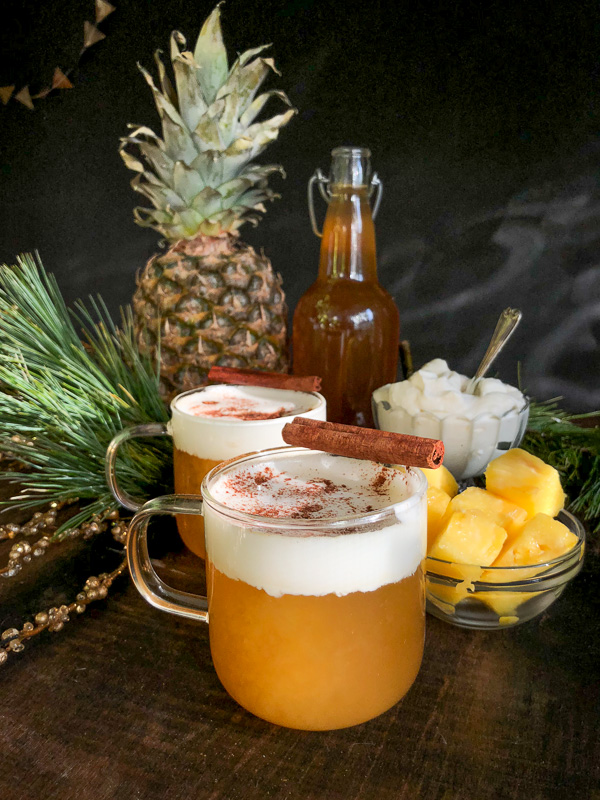 During the holidays, you really can't show up at someone's house empty-handed. That's why I like to bring something boozy because even during the busiest time of year, I still have the time to make a special alcohol infusion.
Invite me over and I'll bring the ingredients to make Spiced Pineapple Rum Toddies. I'll stop by Nugget Market (one of my favorite Bay Area grocery stores!) on the way to pick us up some cheeses for a nice cheese plate or I could order one of their epic cheese platters to pick up instead. They do such a nice job that I can pass theirs off for one of my own creations 😉
Not drinking alcohol? No problem, I'll add some mulling spices to hot pineapple juice and we'll have warm pineapple ciders with maple whipped cream.
Just promise me that we'll  do something artsy during this holiday season while we're hanging out together, OK?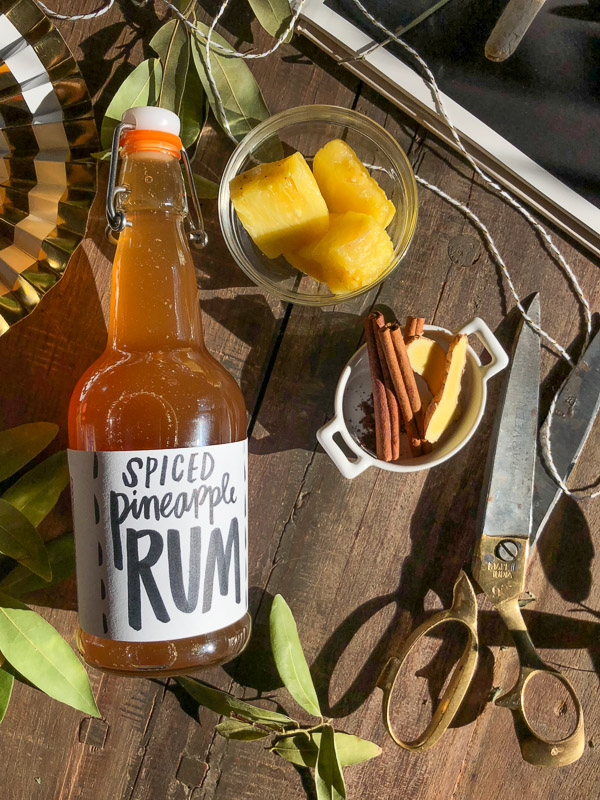 Art aside, I know you'll love the toddies!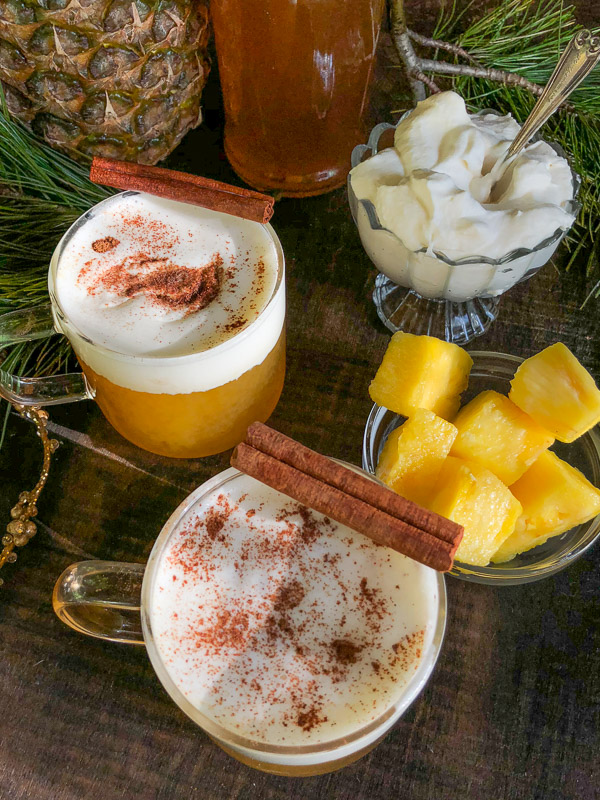 They're a combination of pineapple juice, hot water, and Spiced Pineapple Infused Rum.  The toddies are topped with a maple whipped cream and a dusting of cinnamon. The sweet/spicy combo feels like being in the tropics for Christmas.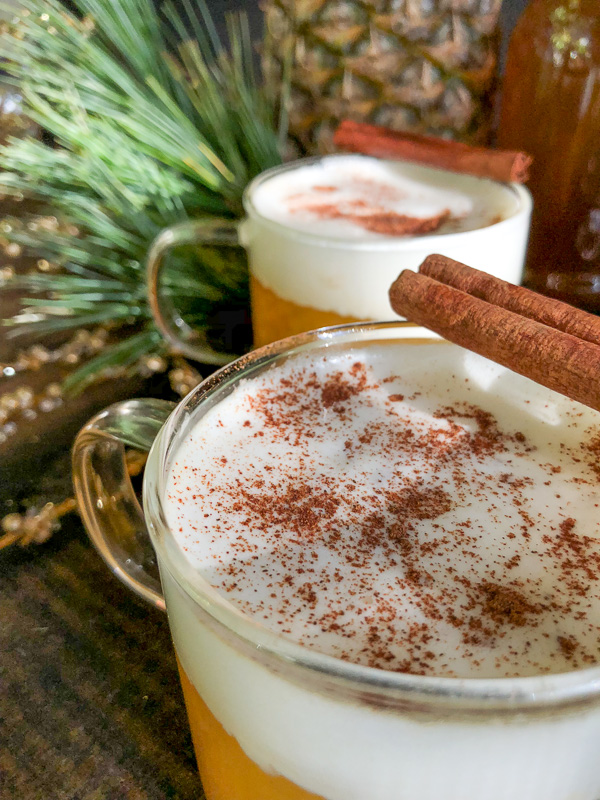 They're a great dessert drink! The whipped cream makes them extra indulgent. It's the holiday season!!! You know how we do!
Let's gather our ingredients.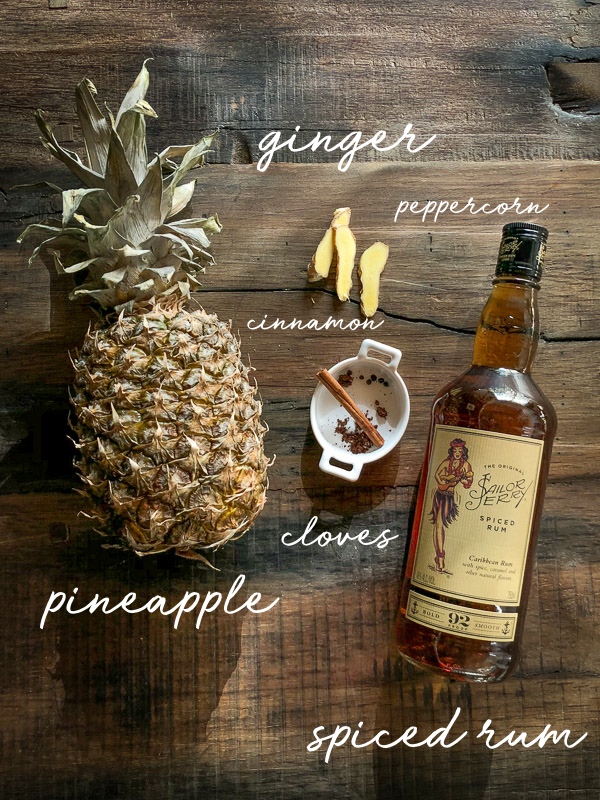 First, we infuse. We need a few minutes to put everything in a jar of rum to combine the flavors.
Then we need up to a week of infusing time in the fridge. Then we're good to go.
I love a homemade gift that takes less than 15 minutes of hands-on time, don't you?
Set it. Forget it. Remember it. Occasionally shake it. Done.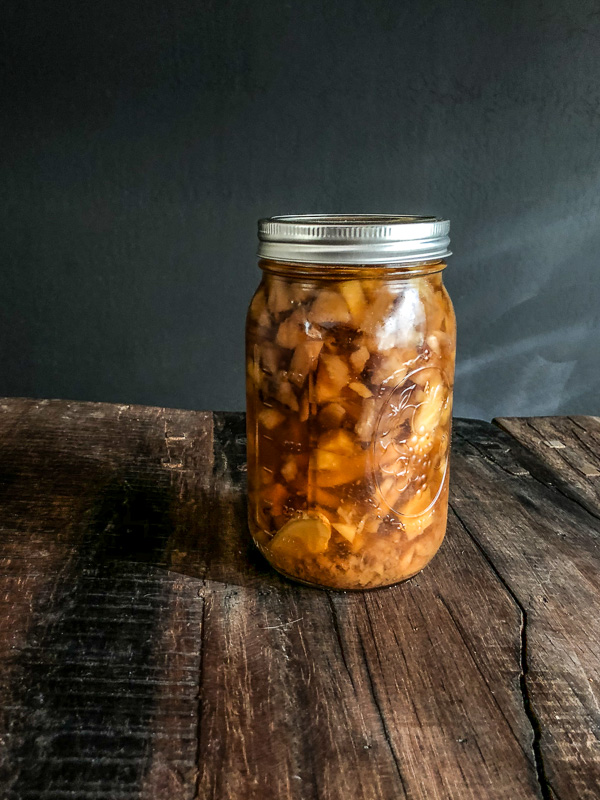 Strain out the solids.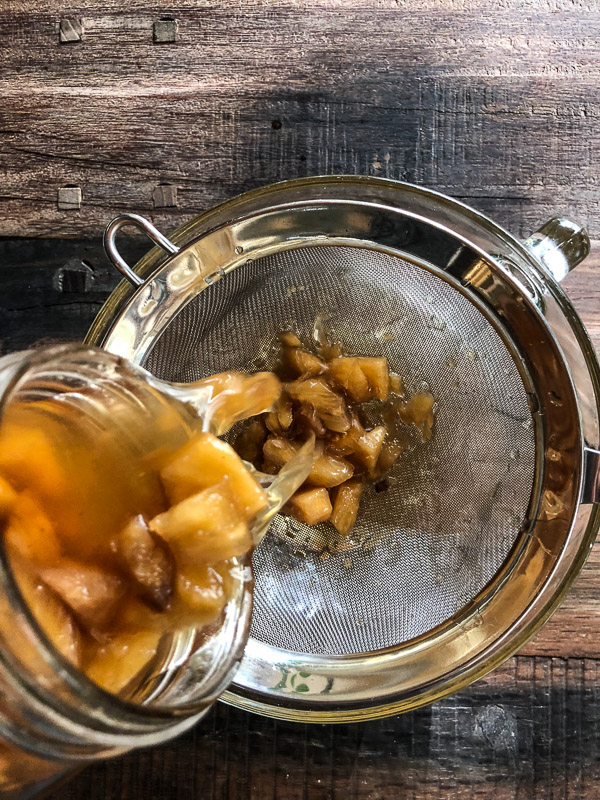 This is one of my favorite parts of the process. Drip drip drip!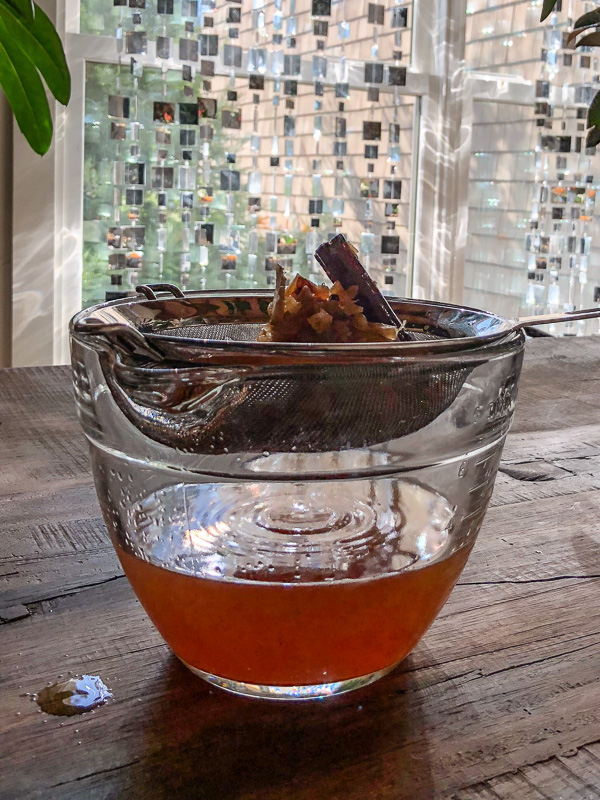 Would you look at that?!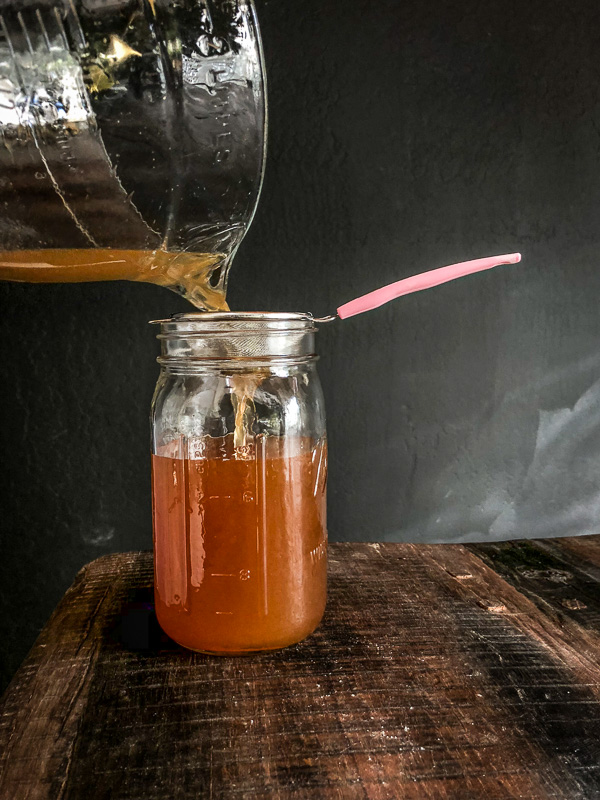 Let's take it a step further and add a label!
I just used an index card, my favorite pen
& some tape.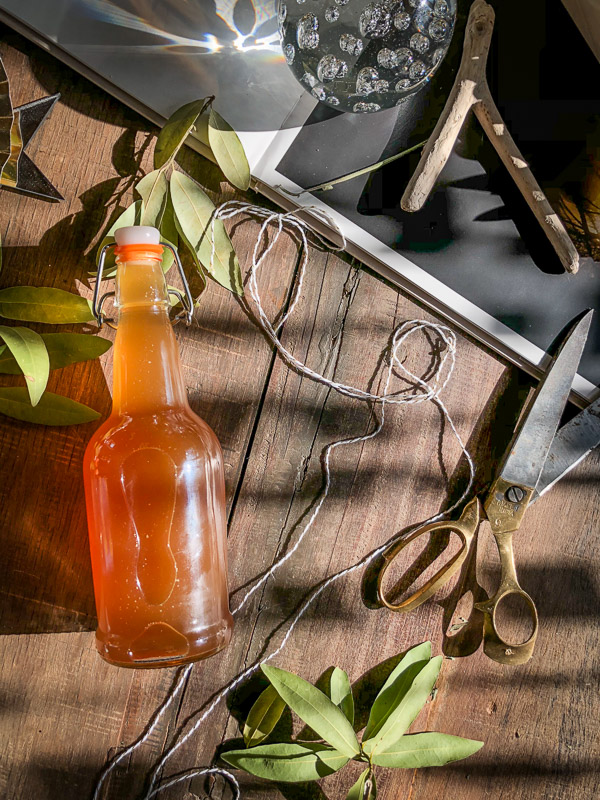 The label wins everyone over. Promise.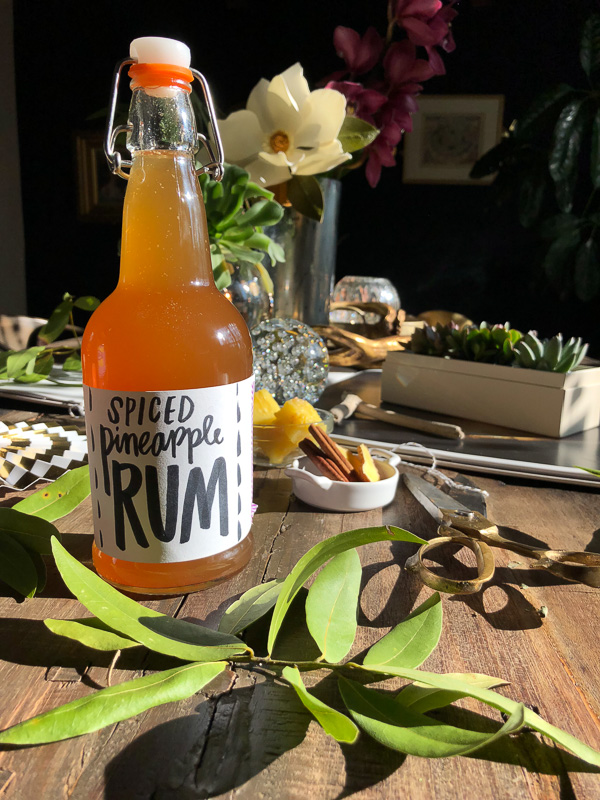 But then we have cheese…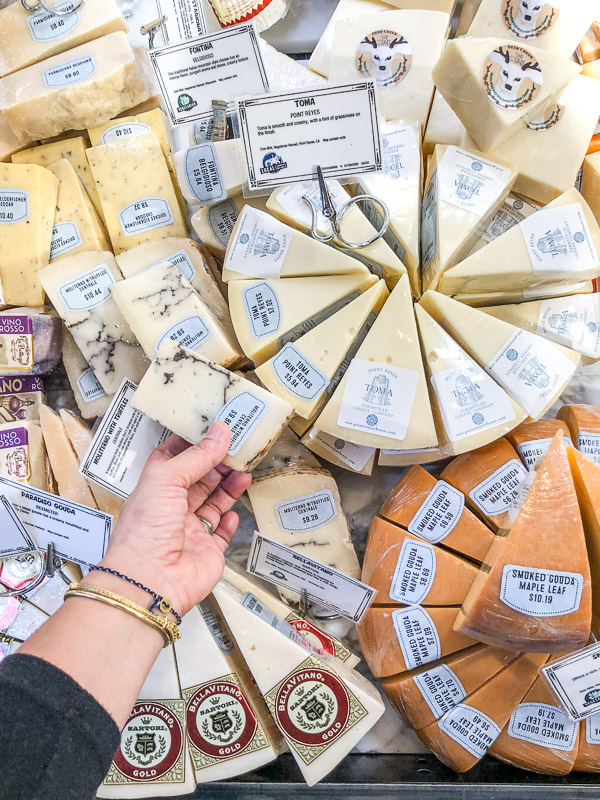 Nugget Markets sent me a nice gift card for the holiday season.
Thank you Nugget Markets!
They make perfect gifts for anyone in need. Also great if you want to have a local college student who needs groceries!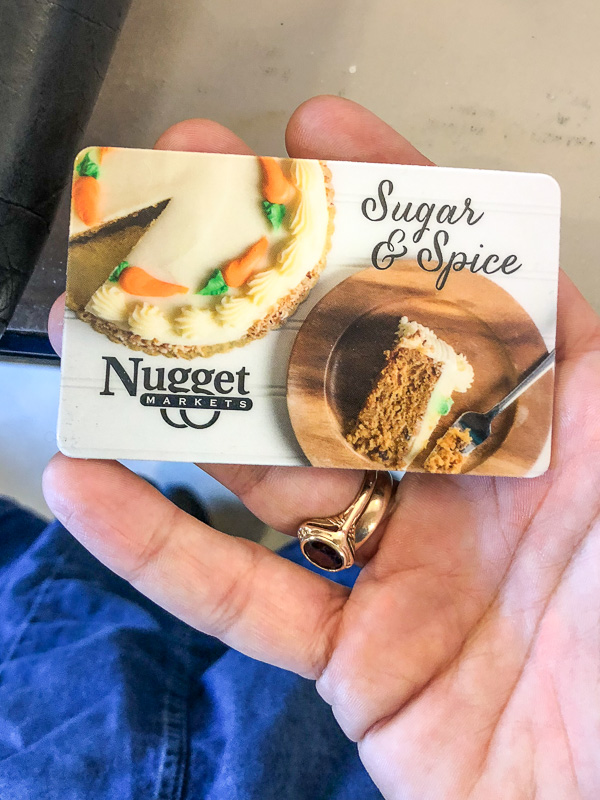 We enjoyed a nice selection of cheeses + nuts + fruits at my Dad's house last week.
It was perfect for an impromptu hangout. I brought the toddy ingredients with us too!
Our favorites include: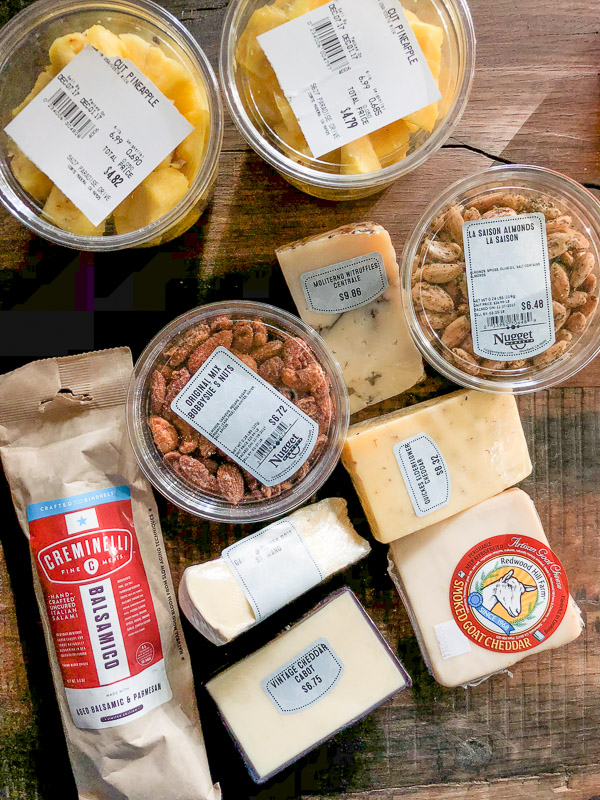 So now about those toddies…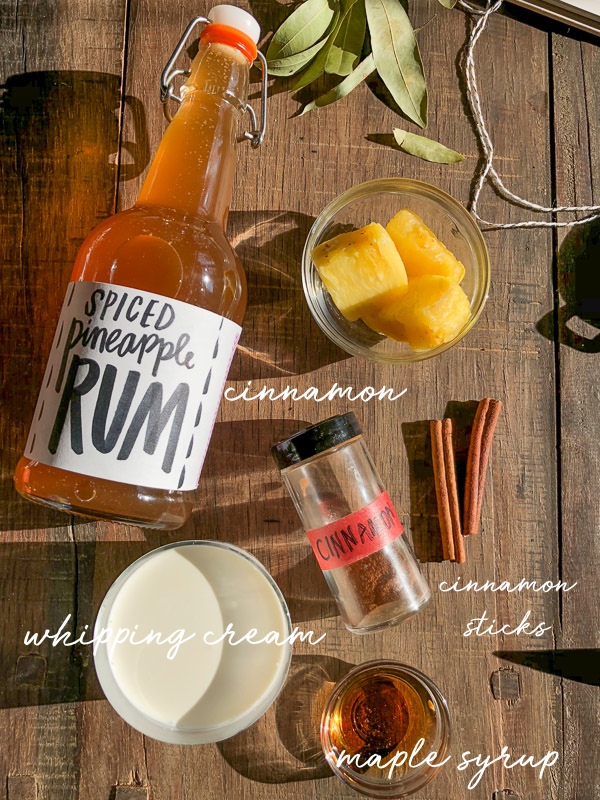 Pineapple juice + water get heated up! Hot enough for your tongue to handle.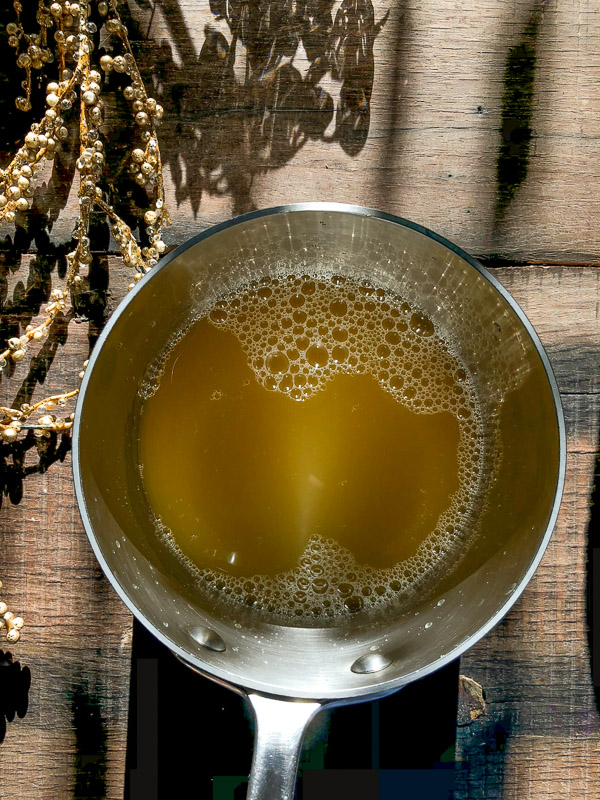 YOU MUST WHIP SOME CREAM. Essential. Do not miss! Add maple syrup in to sweeten the deal.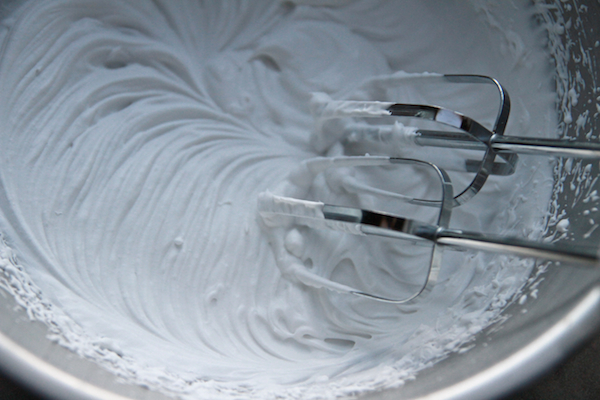 The rum goes into the mix. The mix is poured into the mugs. Whipped cream on top.
Hello, sunshine in a glass!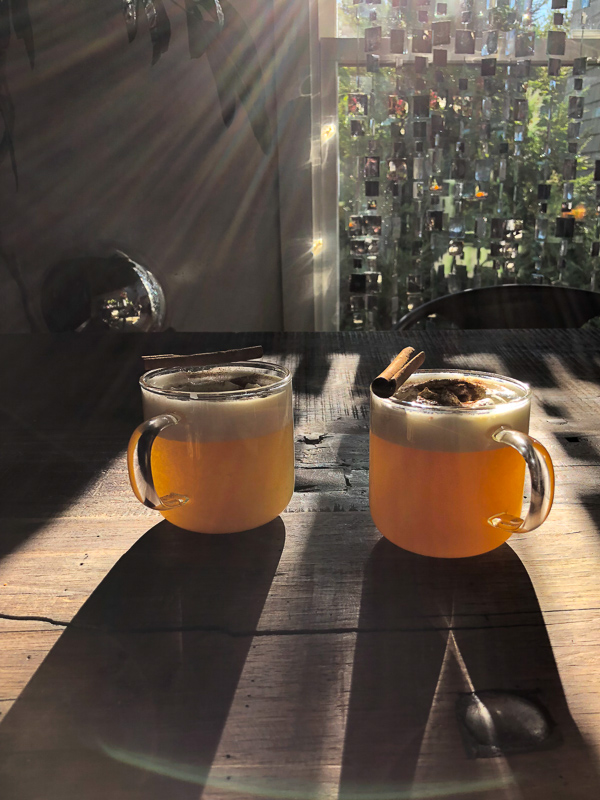 All the right accessories.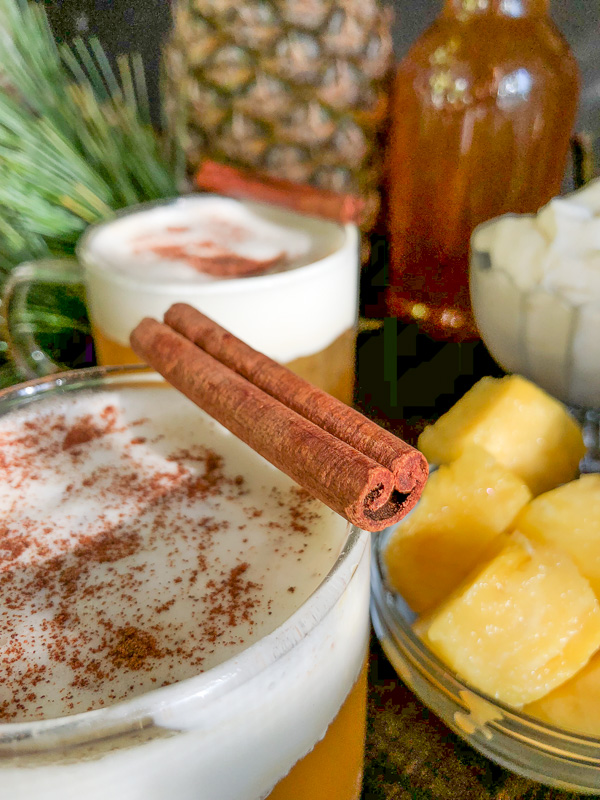 One for you. One for me.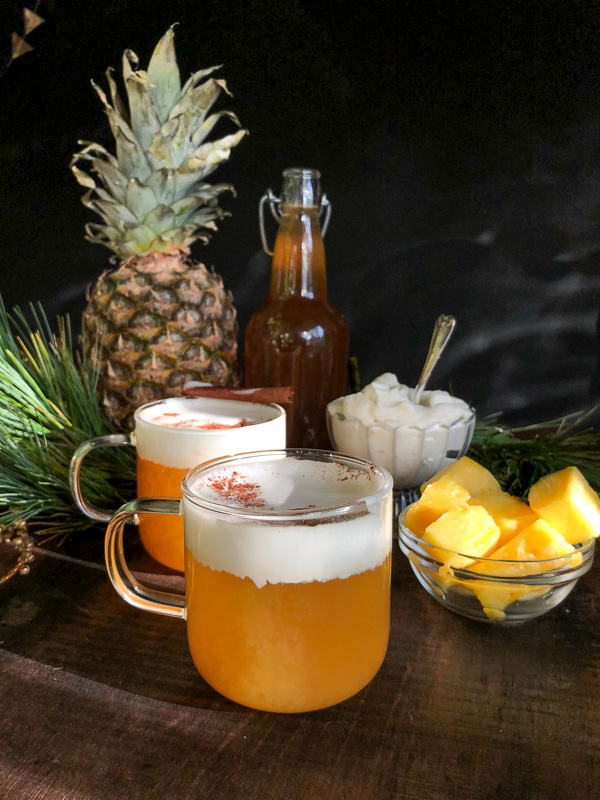 Now let's dig into that cheese plate + spiced pineapple rum!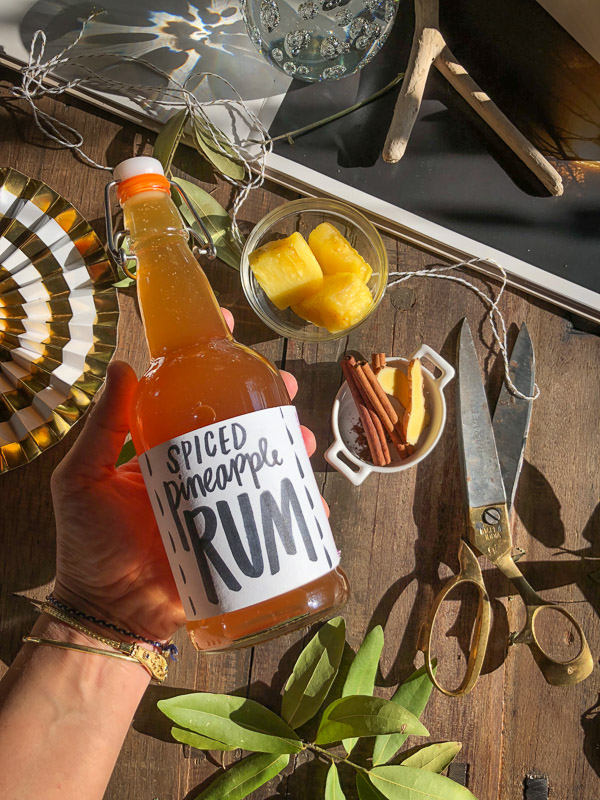 This post was produced in partnership with Nugget Market. As always, all opinions are my own. Thanks for your support!   If you're local to the Bay Area/Sacramento area, have Nugget Market help you celebrate a gourmet holiday season. Their family owned & operated company provides quite a friendly & knowledgeable shopping experience. The stores are simply beautiful!  
makes 2 toddies

1  1/2 cups pineapple juice
1 cup water
1/3 cup Spiced Pineapple Infused Rum (see recipe below)
6 oz. heavy whipping cream
1 tablespoon maple syrup
ground cinnamon, for serving
cinnamon sticks, for serving

Heat pineapple juice with water in a small saucepan over medium-heat until warmed through.

Meanwhile, in a medium bowl, whisk whipping cream and maple syrup with a hand mixer until peaks form.

Add rum to the hot pineapple juice and divide mixture into two mugs. Top with whipped cream and serve with ground cinnamon and cinnamon sticks for garnish.

For the Pineapple Infused Rum:

makes about 2 cups

1  1/2 cups fresh chopped pineapple
1 (750ml) bottle spiced rum
1/8 teaspoon ground cloves
1 cinnamon stick
three slivers sliced ginger
6 black peppercorns

In a 2-quart glass jar with a lid, combine pineapple, rum, cloves, cinnamon, ginger and peppercorns. Refrigerate for up to 1 week, gently shaking jar each day, until rum is flavored to taste. Strain rum through a fine-mesh sieve into an airtight glass container and refrigerate, up to 1 month.