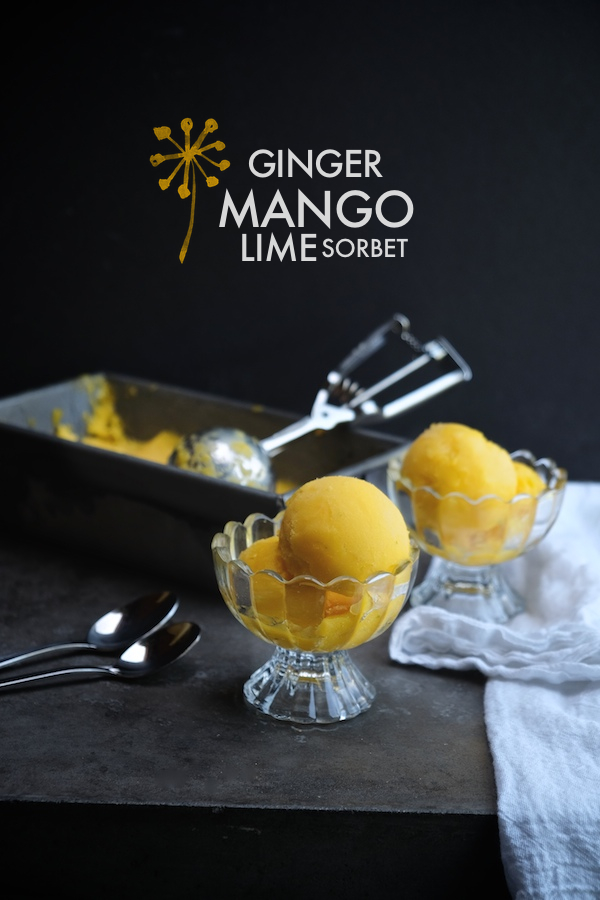 I recently made this Ginger Mango Lime Sorbet in my Vitamix and it made me feel like a total wizard.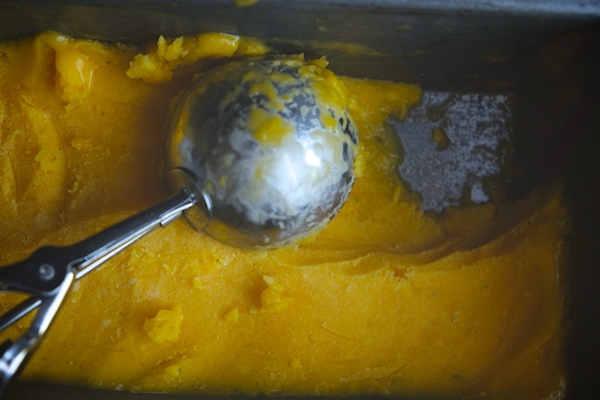 Frozen mangoes go into the Vitamix blender with a bit of spicy ginger beer, honey and fresh lime zest.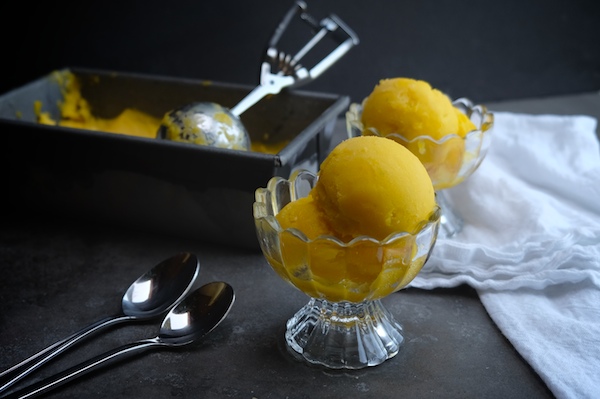 Minutes later you have an incredible frozen treat. No need to freeze (unless you're making it ahead of time!). Just scoop out the sorbet from your Vitamix and serve. I can't wait to play around with more flavors this summer! I'm thinking blueberry with a little bit of booze needs to happen soon.
And we're off!
Honey isn't totally necessary. It just depends how sweet your frozen mangoes are.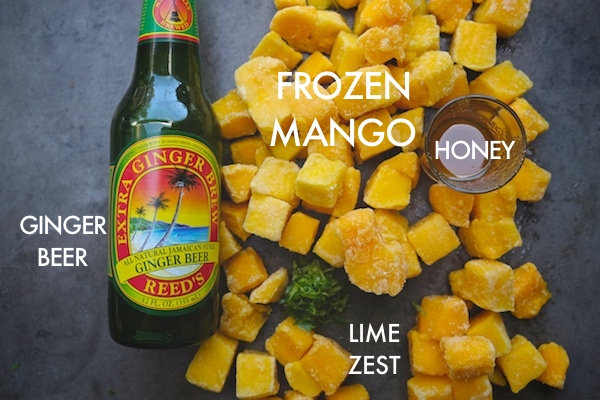 Mangoes and lime zest go into the Vitamix blender.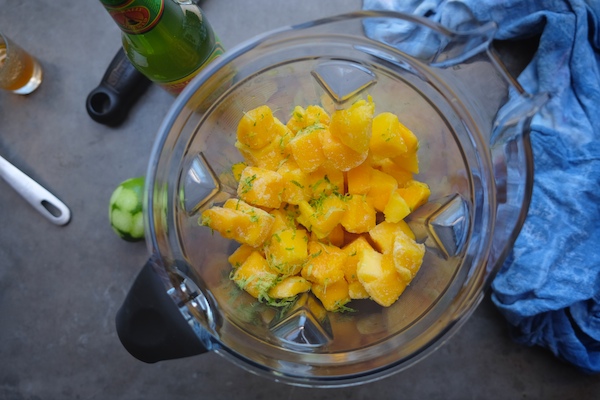 We add a bit of ginger beer to the mix. This will sweeten up the sorbet…add a little ginger kick and help the blender blend!
I add a little bit of lime juice to add a little tang!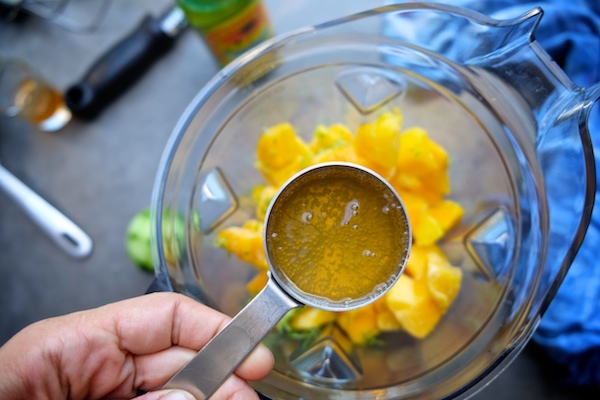 What I love about my Vitamix is that it comes with this handy tamper. So you can push your fruits down without the tamper hitting the blades. It's super helpful in applications like this sorbet! Other blenders would get stuck and you'd have to open them up and disperse all the ingredients a million times.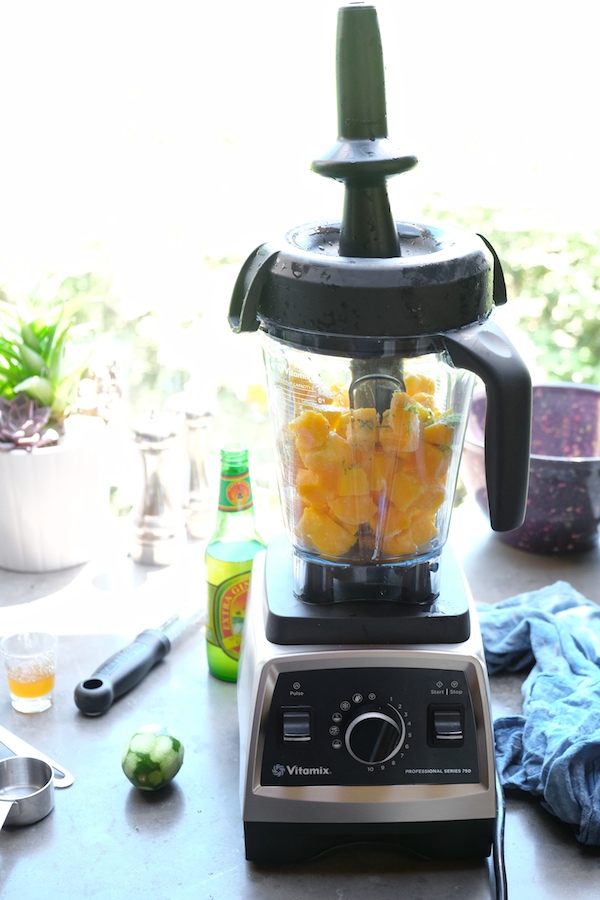 The view from above.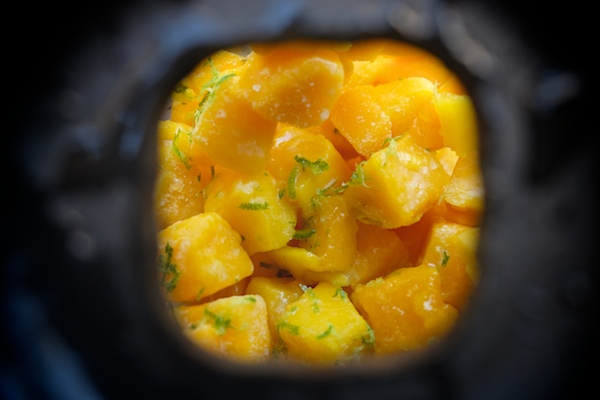 Almost done blending.
And DONE!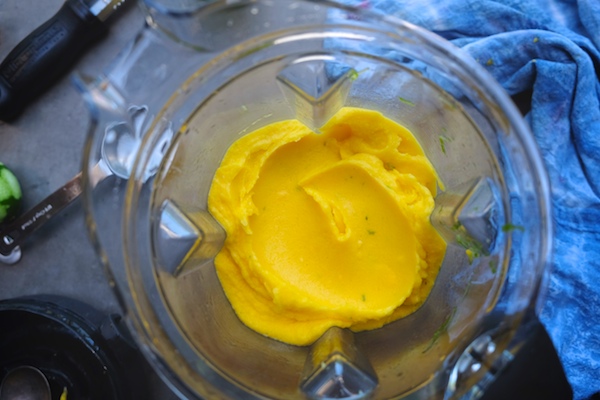 As you can see it's instant sorbet!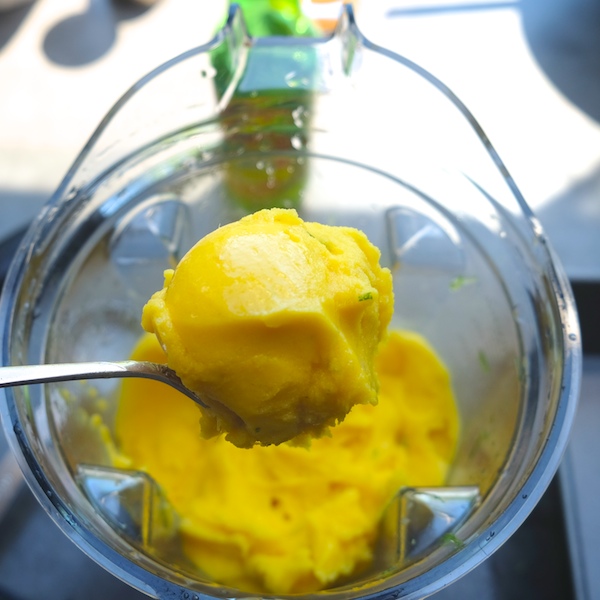 Because I wasn't using the sorbet right away, I spooned it out into a loaf pan.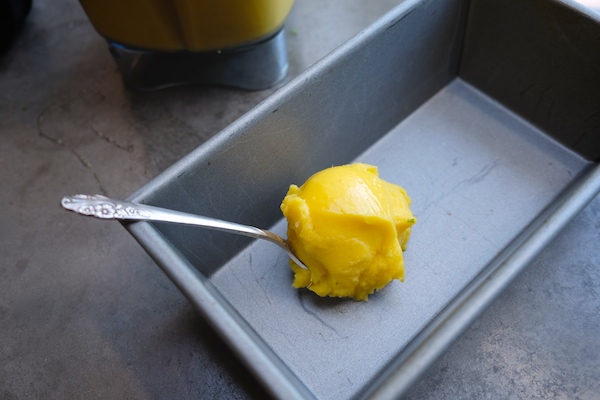 Smooth it out.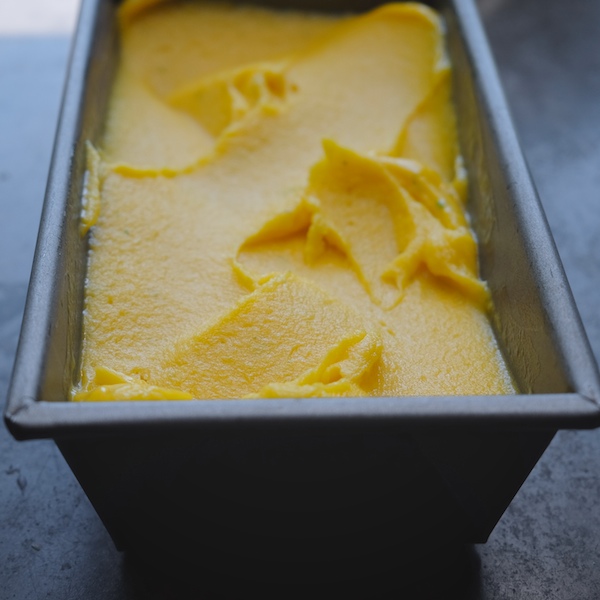 Scoop it up!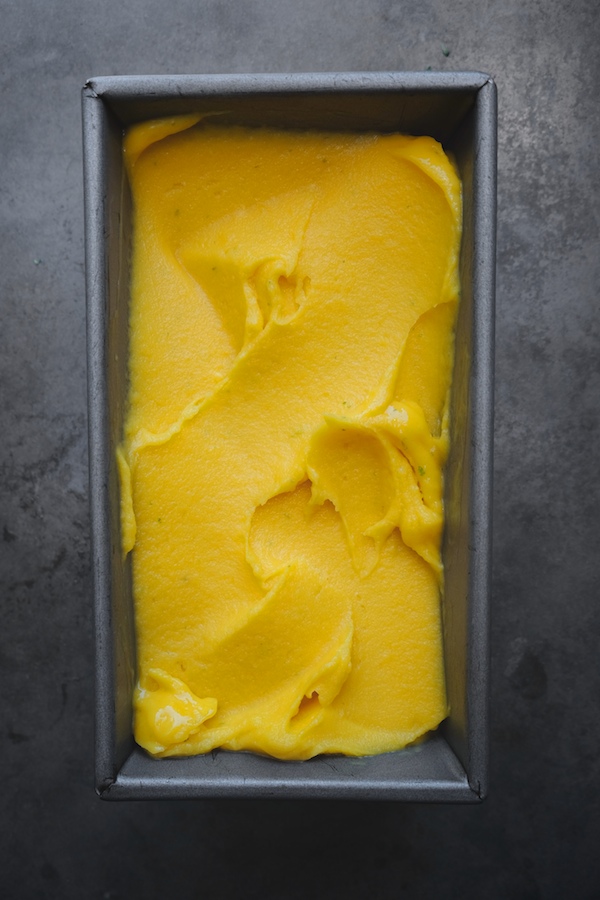 You're only minutes away from fresh sorbet! I'm thinking a little sprinkle of chili powder would be amazing on top. I also might scoop some out and pour a little extra ginger beer on top.

Ginger Mango Lime Sorbet

serves 4

4 cups frozen mangoes
3/4 cup ginger beer
1 tablespoon honey
zest of one lime, plus 1 tablespoon juice

Blend frozen mango with ginger beer, honey and lime zest and lime juice in a blender until mixture is a smooth sorbet consistency. Serve immediately or transfer into a container and freeze until ready to use.