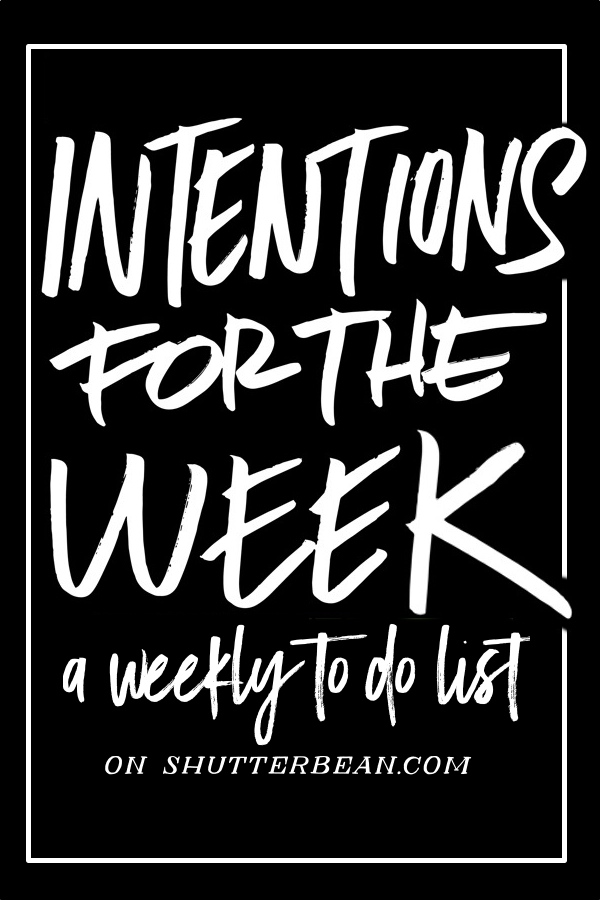 Intentions for the Week: Week 50
Happy Monday, friends!
This weekend was very peopley! I went into the city for a birthday dinner and a friend's party- didn't get home until after midnight! Sunday I went to see the Open Studios in Sausalito with a friend and it was so much fun. We got to see some sunshine this weekend and I am super happy about that. When you have rain for an extended period of time, it's always nice to see some sun. I learned that in my 4 years of living in Oregon. We have a few weeks left of this month and we start a new year. I'll be working in my food journal and my Currently Workbook for 2020. Join me! You know I'll be sharing my Currently pages every month. It will be fun to do it together. I'm sitting down with my calendar and writing down my Intentions for the Week. Here they are!