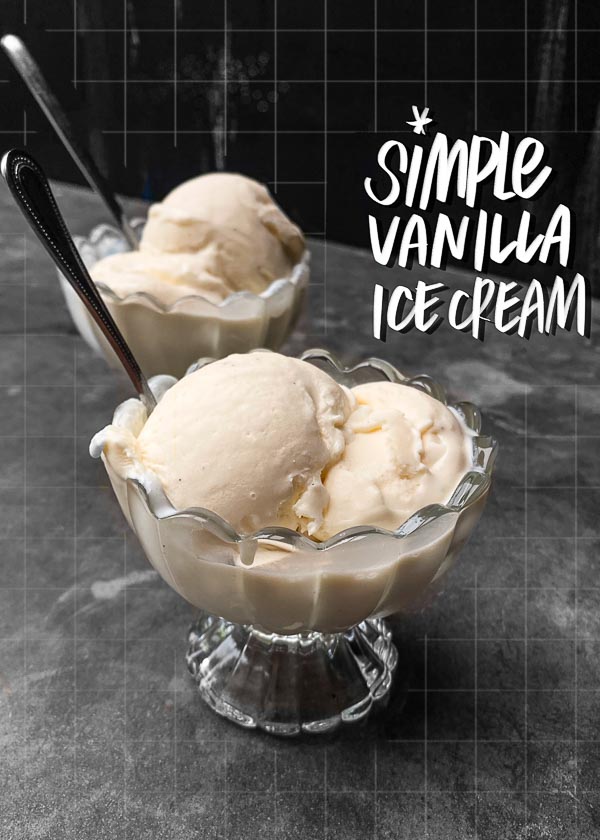 Have you created any new habits during quarantine? I've added a new treat each week in our household. Right now we are kind of on a sundae kick here. The world may be a dumpster fire, but I still can wow an 11-year-old boy with a Simple Vanilla Ice Cream recipe! With some fudge sauce (I hide ours waaay back in the fridge with boobie traps!) and chopped salty chopped peanuts, we have quick weeknight sundaes.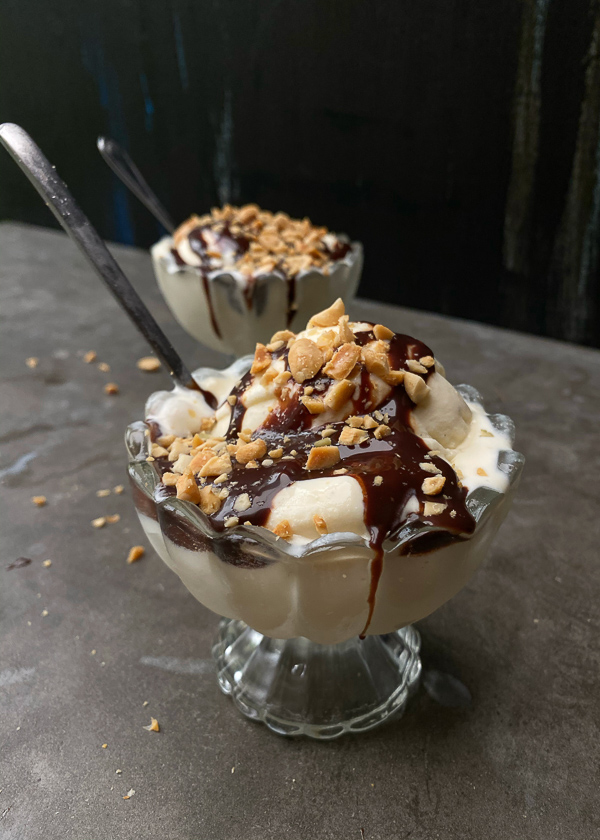 While searching for a simple ice cream recipe that doesn't involve eggs, I found a commenter's note saying that "the best/easiest vanilla ice cream recipe is made with cream, sweetened condensed milk, and vanilla."
I had all of those things.
Challenged accepted.
*DING* DING* DING*
We have a winner.
I did add a pinch (or two) of salt cuz that's how I roll. The sweetened condensed milk makes the process so much easier because you don't have to warm up cream and melt sugar! Plus SWEETENED CONDENSED MILK TASTES AMAZING. I love that stuff a little too much!
If you feel like dusting off your ice cream maker. and making ice cream magic, MAKE THIS. We are going to be experimenting with it a lot in the Benjamin family. Stay tuned!