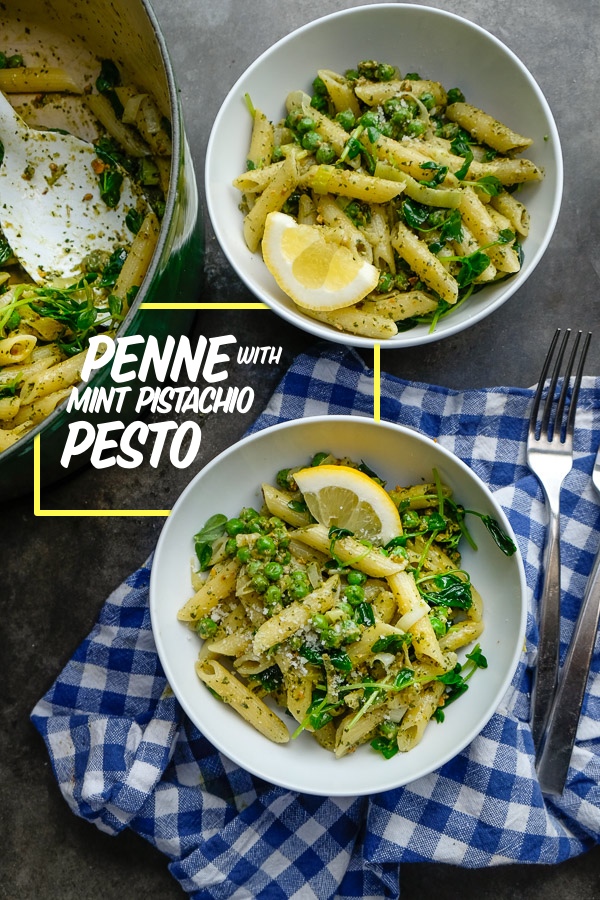 Spring!! Spring makes me want pesto for some reason.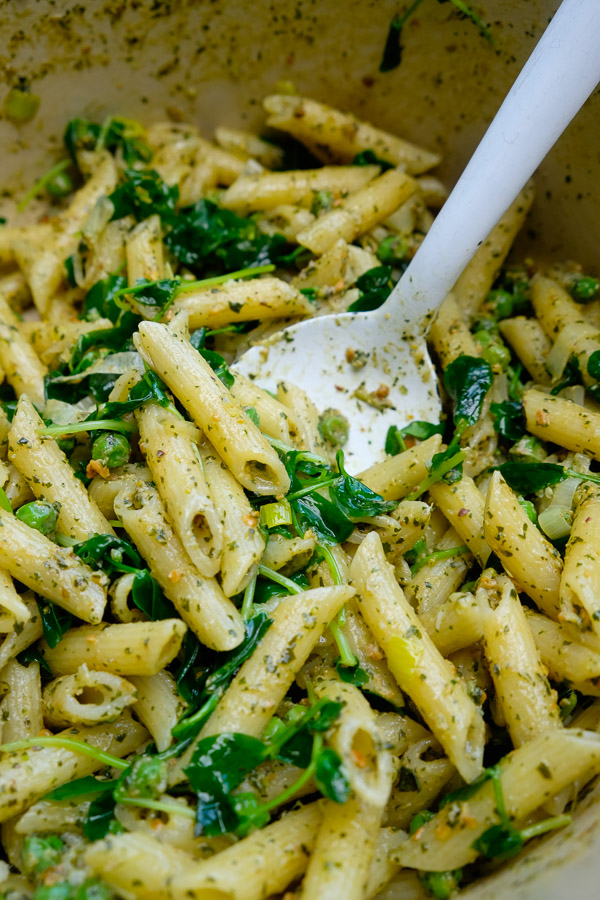 Pesto and peas and leeks and leftover Easter candy….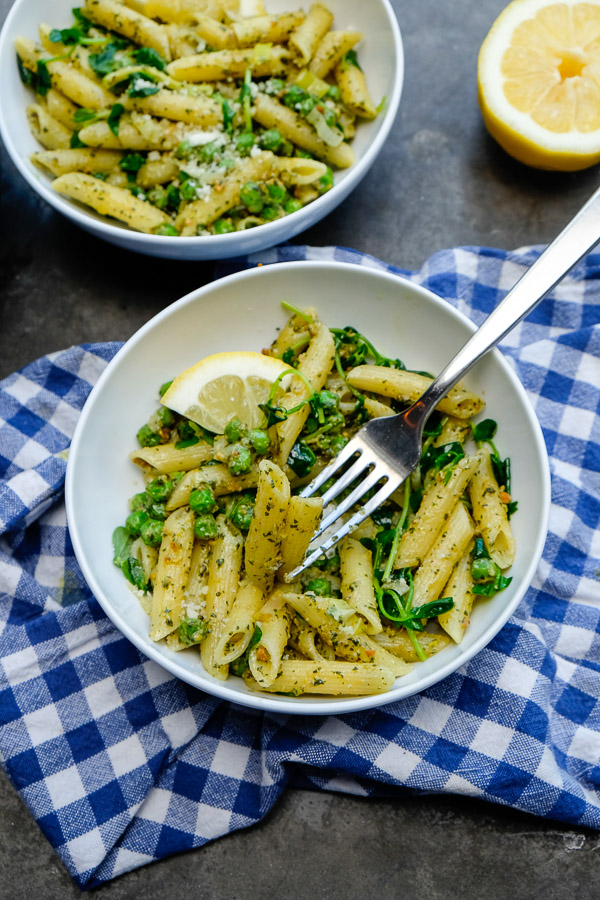 Let's celebrate all of Spring's goodness with a bowl of this Penne with Pistachio Mint Pesto. It's fortified with sauteed leeks and peas and topped with fresh pea sprouts and a heavy dose of Parmesan. Don't have peas or pea sprouts? Throw some asparagus in there!