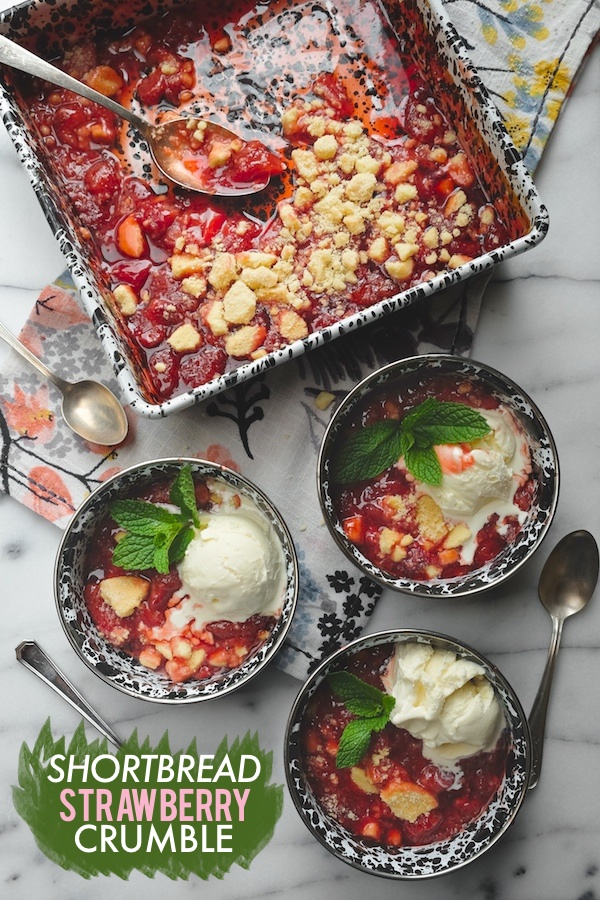 I am still riding a high from Memorial Day Weekend. Can we prolong the weekend? Please?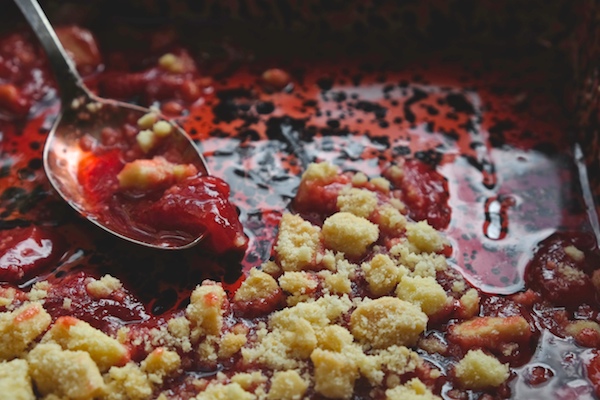 Casey and I went to one of our favorite places for the weekend and we ate like it was our last weekend on Earth. One of the highlights was the  special dessert we ordered from Glen Ellen Star. And to think Casey wasn't sure if he wanted dessert!  I knew it would be the first recipe I'd recreate when I got home and here it is!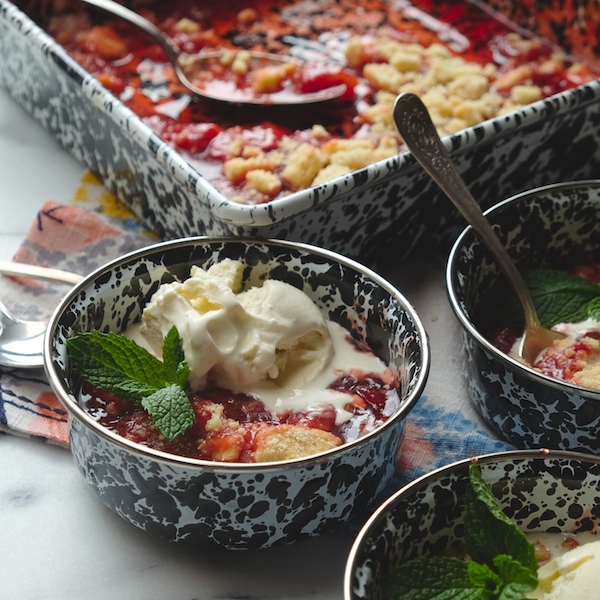 For this recipe, we take juicy strawberries and roast them.  If you've never roasted strawberries, you should definitely DO IT NOW. Then we top them with crumbled shortbread cookies when they're hot from the oven. It's the simplest/most rewarding dessert. It takes no effort at all! When it comes to Summertime eats, simple is always best. Let the strawberries SHINE.