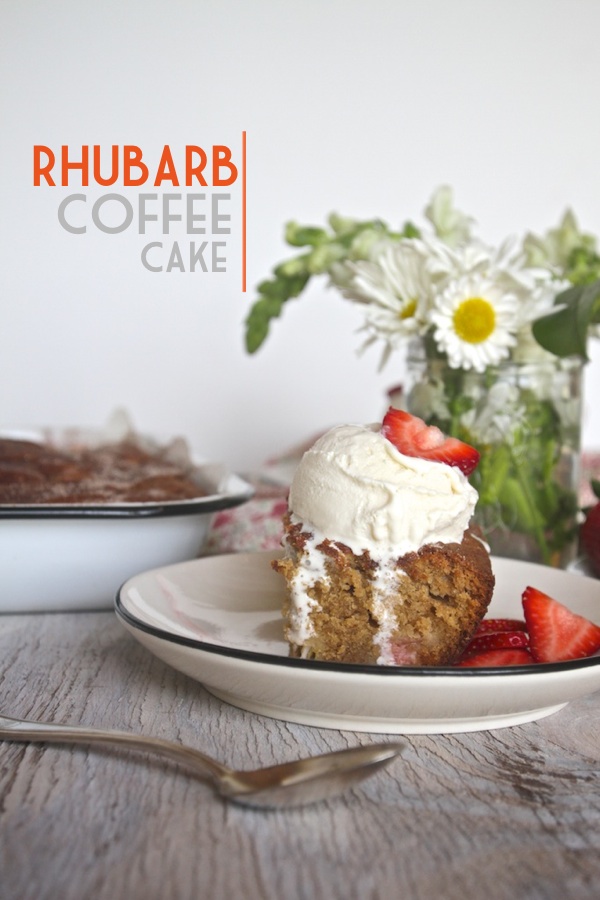 I suppose it's time to stop procrastinating and think about what we're making for Easter.  You ready?
I think I am I think I am. I think I am…going to eat all of these cadbury eggs…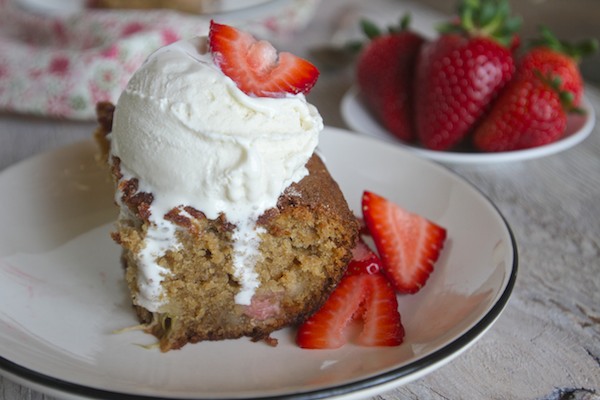 To me, Easter is a very good excuse to eat ALL DAY LONG. My grandma used make an epic Easter spread with grilled lamb, salad, the CRISPIEST potatoes, green beans, you name it.  The highlight was always her amazing Italian Easter pie that was equal parts cheese, crust, sausage and egg.  My brother and I would park ourselves in front of a tray and eat wedge after wedge in between handfuls of nonpareils. I'm gonna hafta get that recipe and some nonpareils.
Easter is also about coffee cake. A cake you can eat before or after your epic meal. A cake that can be served with coffee or a big scoop of ice cream and fresh berries. A cake that gives you leftovers to send home with guests or eat hoard in your kitchen to snack on all week long…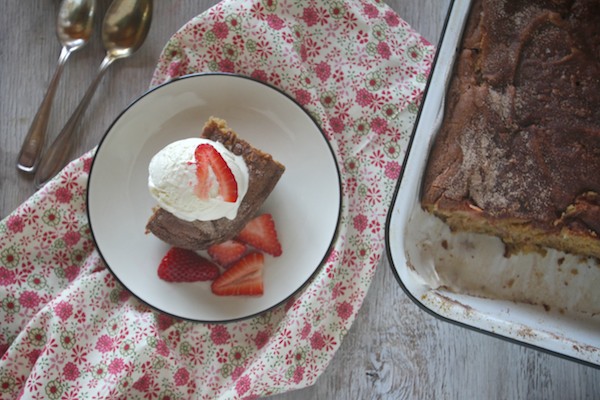 I think this Rhubarb Coffee Cake is a good choice for Easter. The crispy cinnamon laden top stands upon a light and fluffy crumb cake studded with tart rhubarb chunks. I call dibs on an edge piece!