Here's what this past week looked like: My Everyday Life Week 33
This week we've been on the road! My family blew out the last week of Summer vacation on our yearly trip to Tahoe.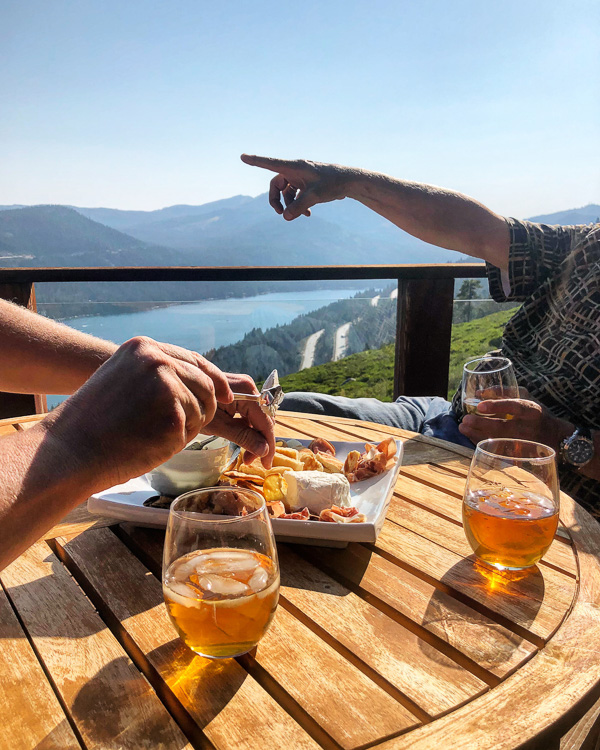 This was our first trip to Tahoe without my Mom.
She would be happy that we've carried on the tradition, I'm sure.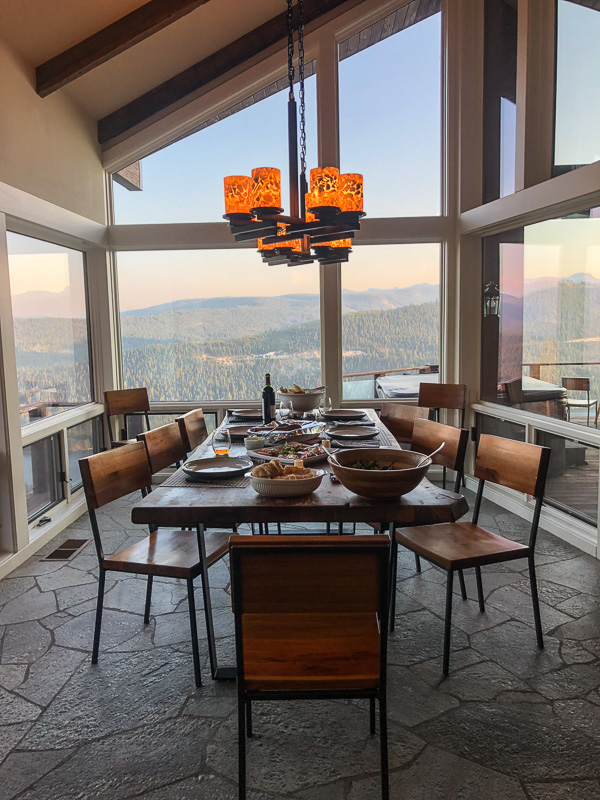 Been reading You're on an Airplane
by Parker Posey while on this trip.
I've been staying off the computer to give my brain a reset.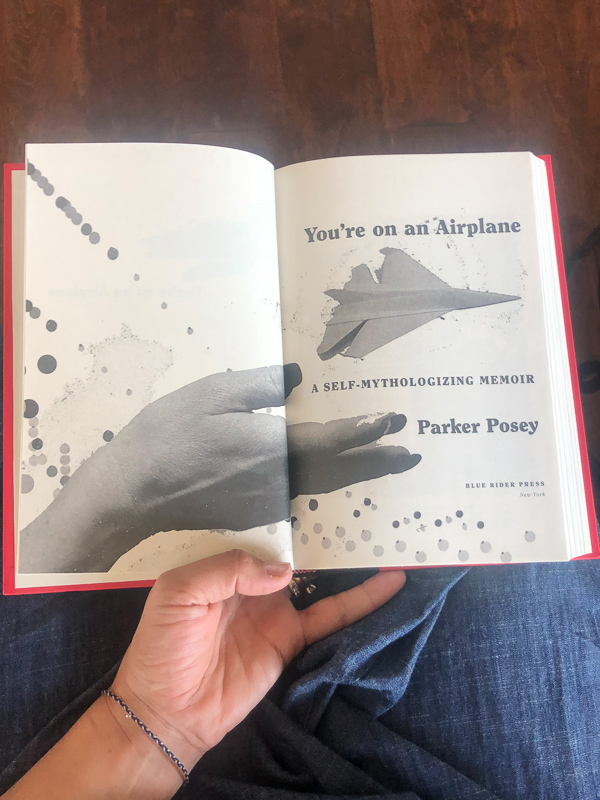 We've been going out to eat & eating at home. I've had fish tacos twice this week.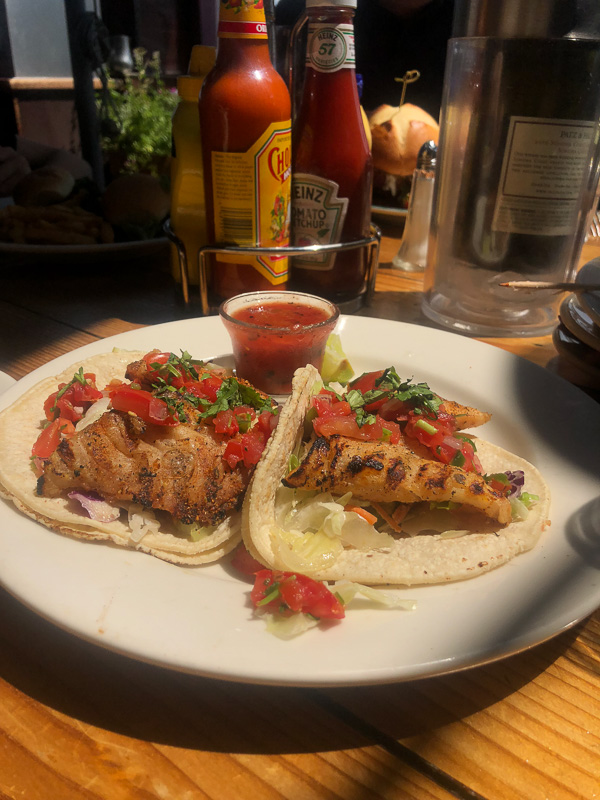 Our family friends came to visit for part of the trip. It was wonderful!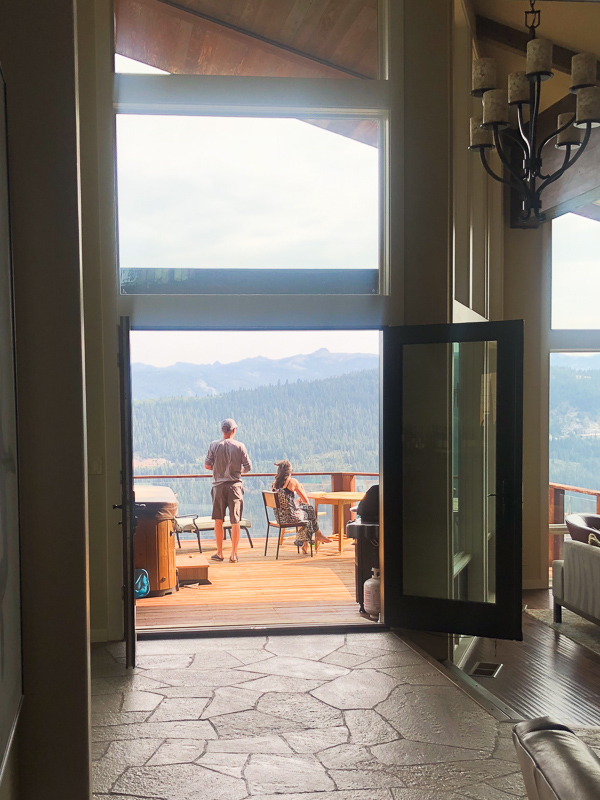 Cheese plating with Eileen.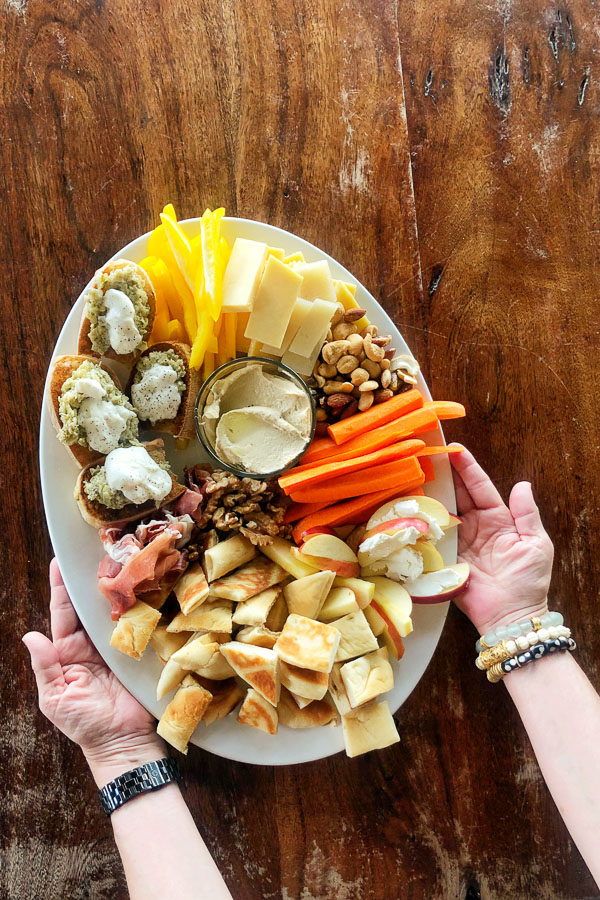 Caprese with burrata, forever and ever AMEN.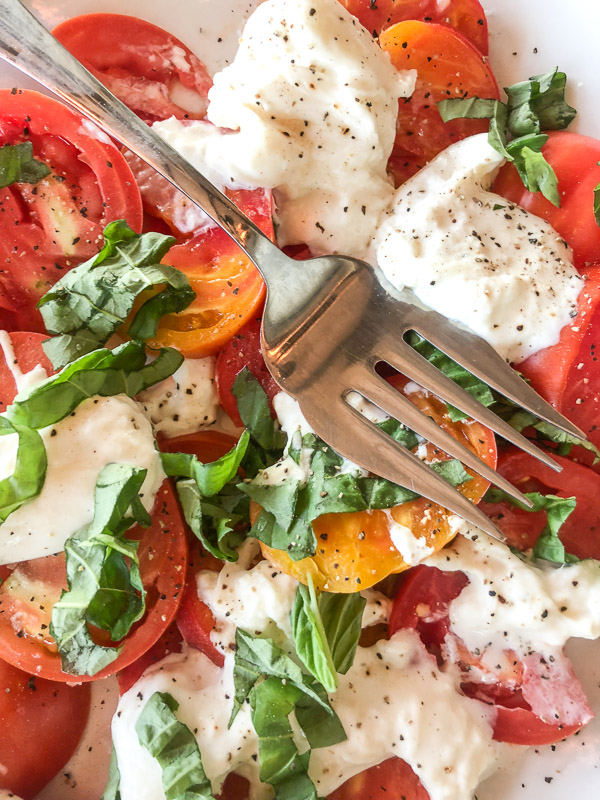 The view is unreal.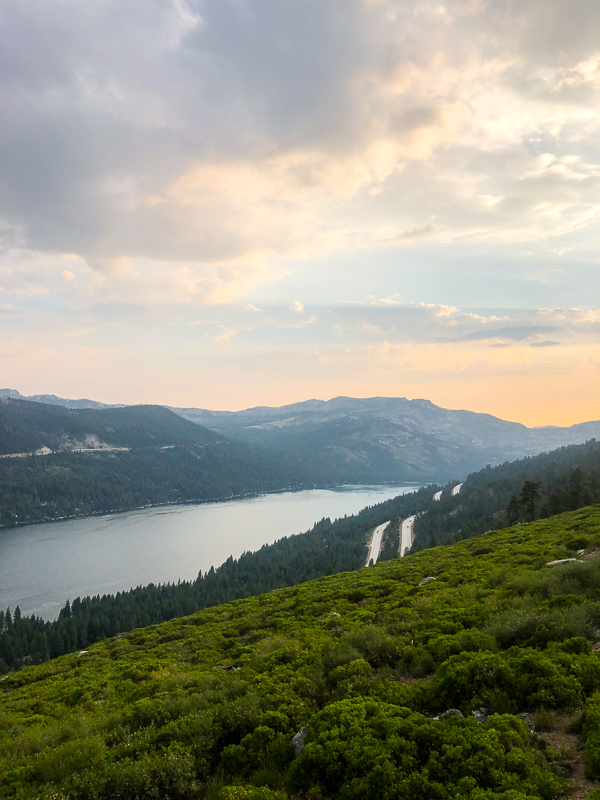 This kid enjoys a hot tub like no other.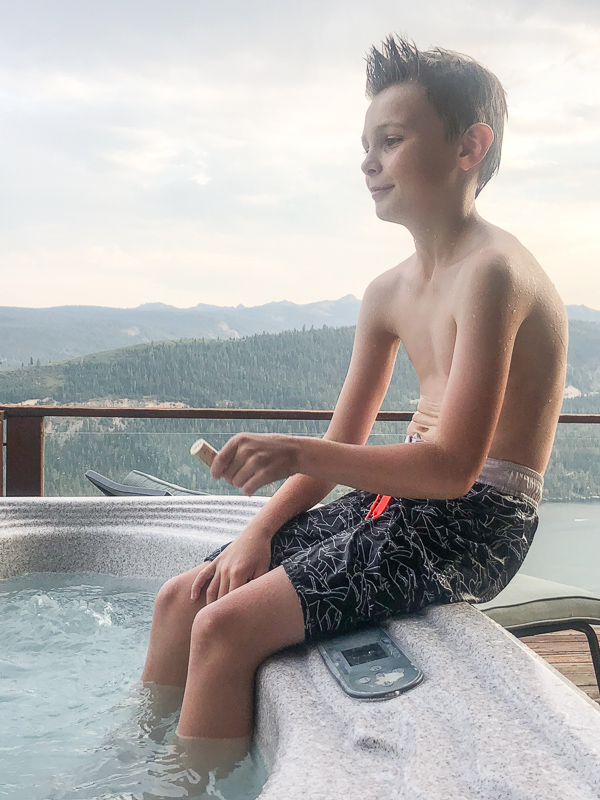 My love.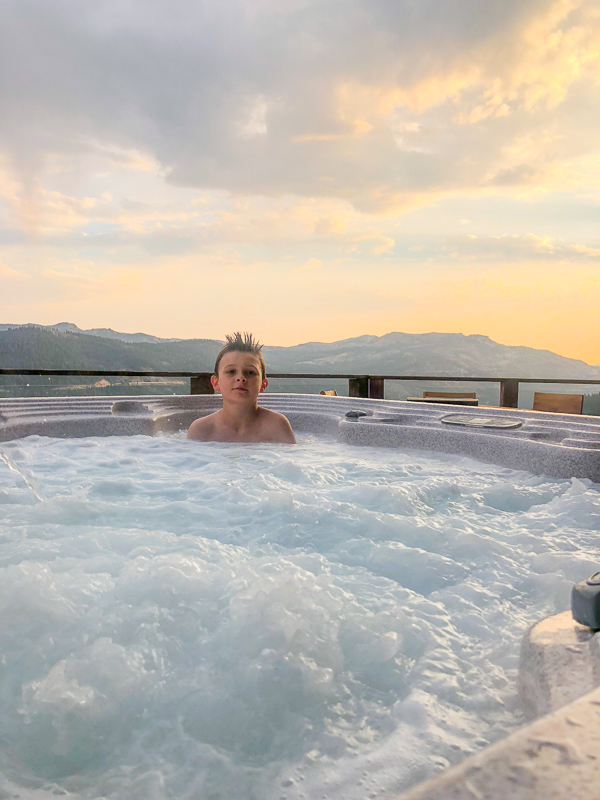 Eating my dad's favorite cereal.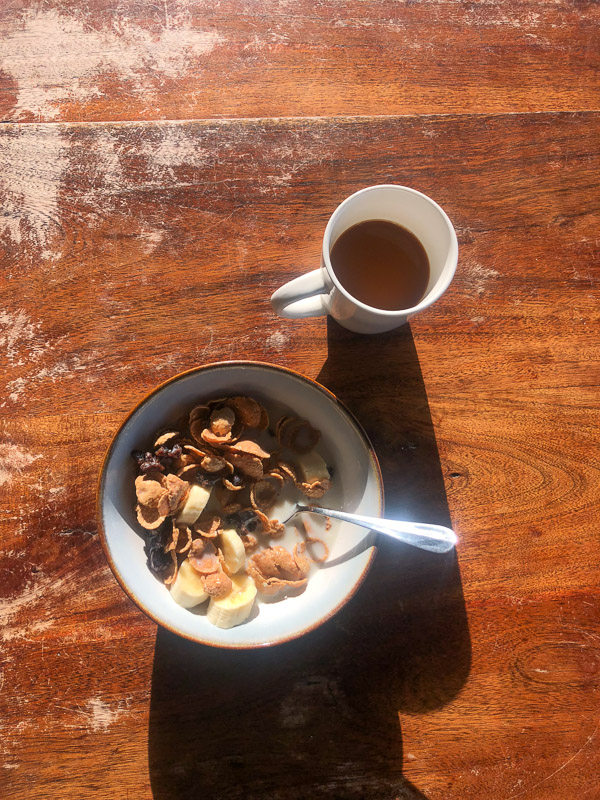 My dad has been making us Manhattans.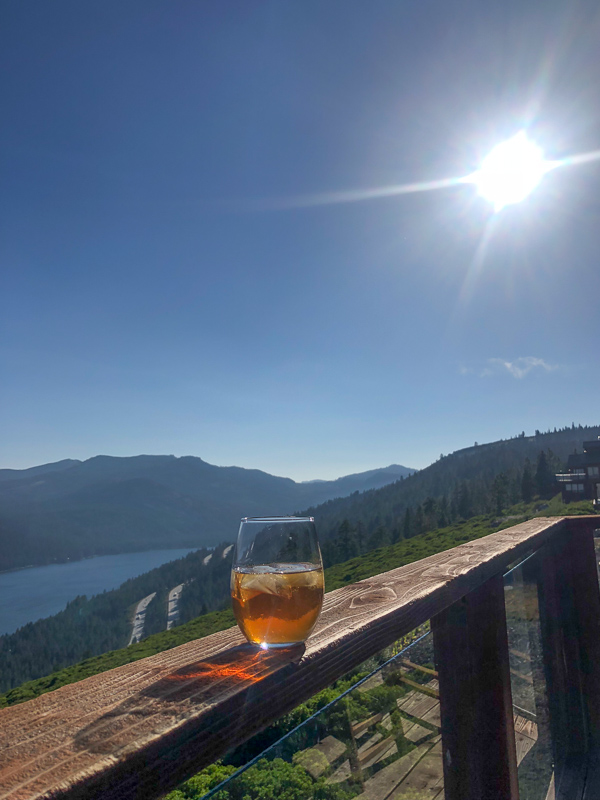 I've also been reading How to Break Up with Your Phone.
I feel like everyone and their mother should read it.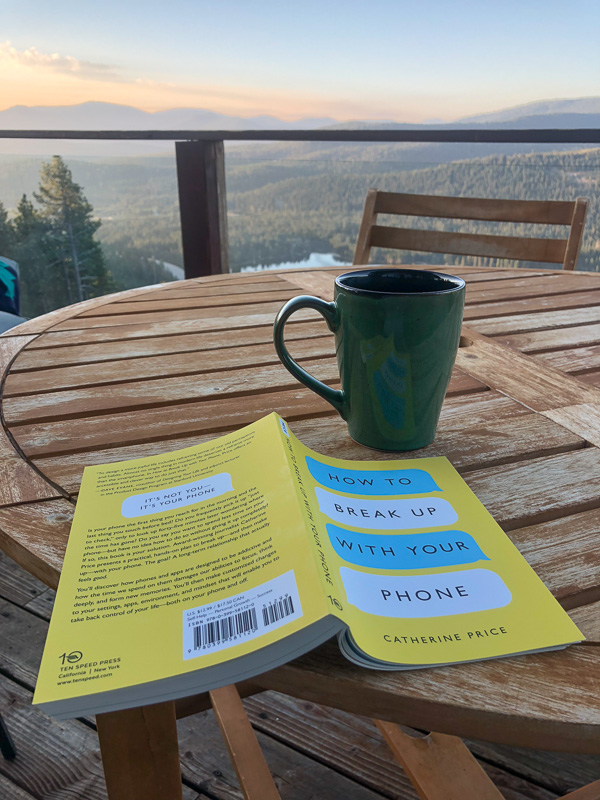 Working in someone else's kitchen is always exciting for me.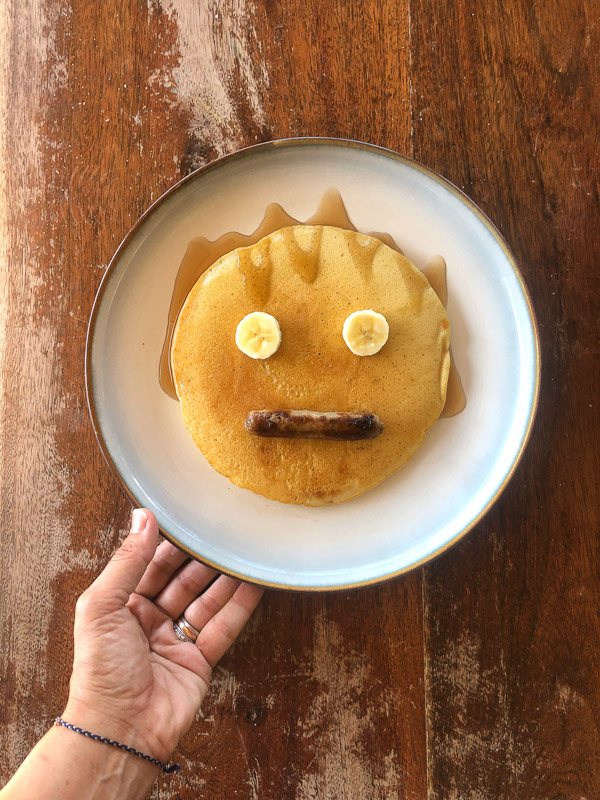 A trip to Sunnyside.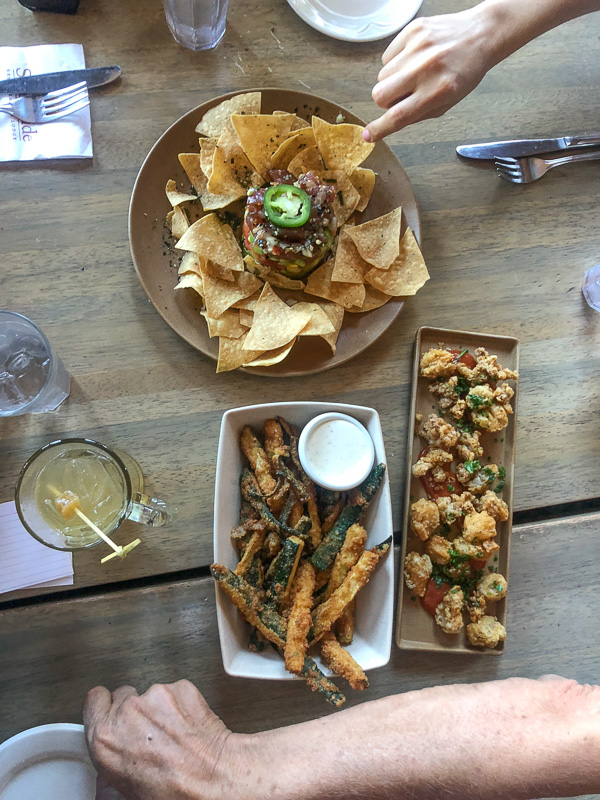 No screens allowed at the table for kids in my family.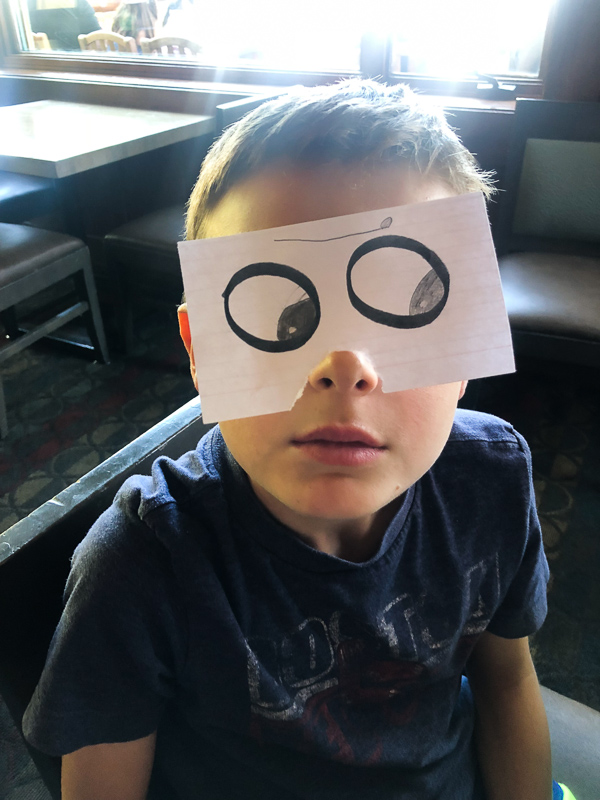 DAD!
The afternoon light here is so special.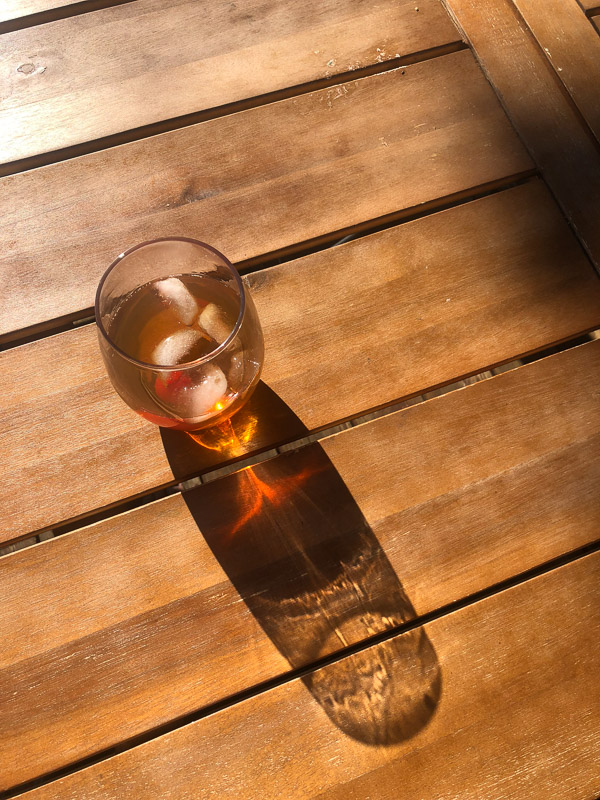 Cocktails and journaling.
The one sailboat on Donner Lake.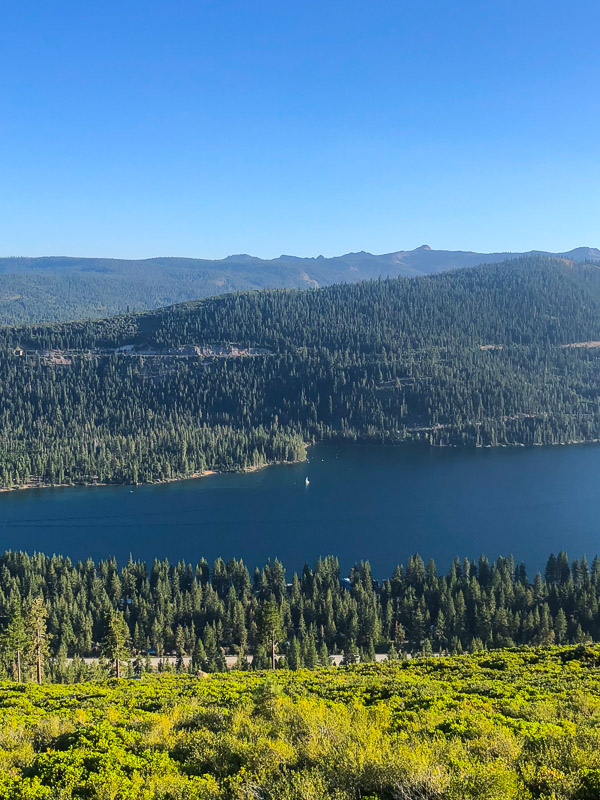 Rock skipper.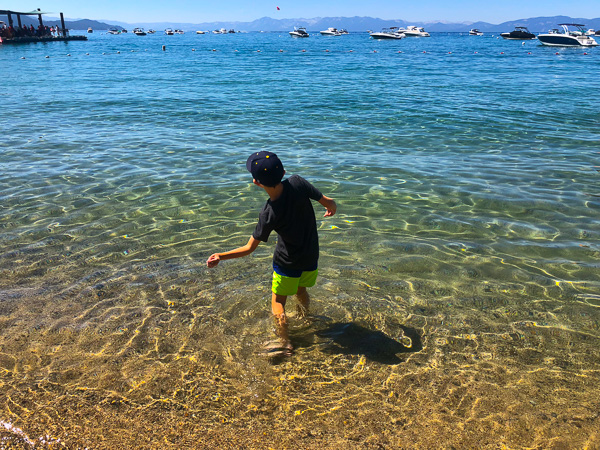 Lake Tahoe is so blue.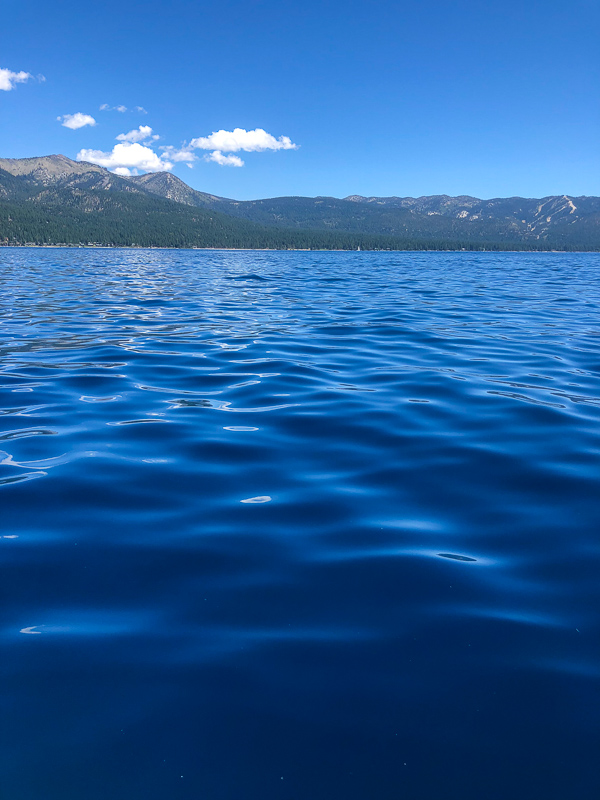 We rented a boat. We all jumped in.
Here are my boys floating.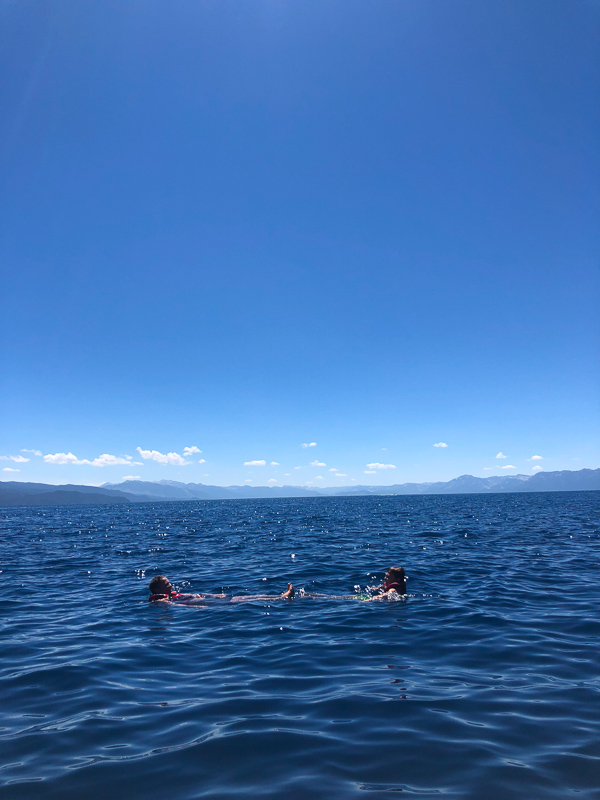 Dad jumped in too!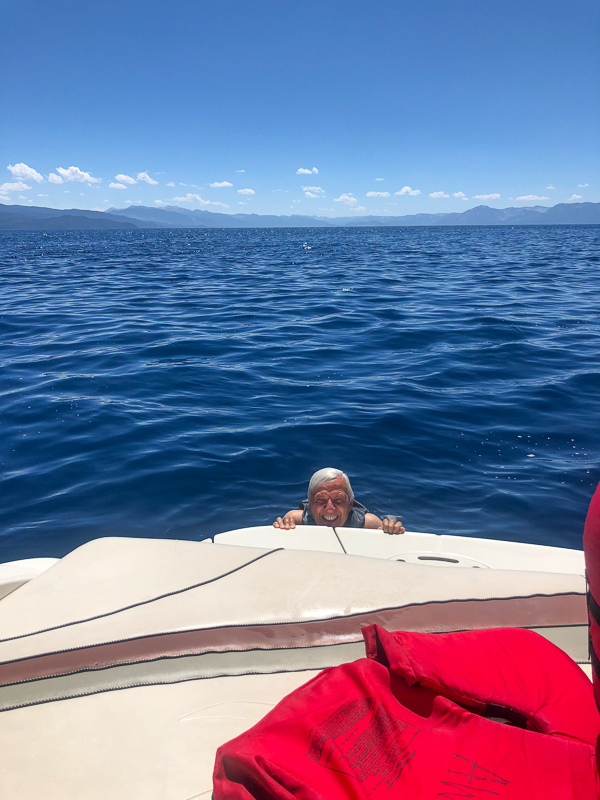 Oh hey.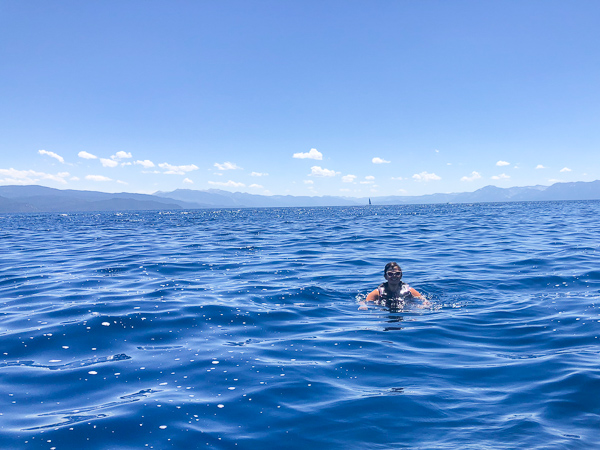 Pop Pop + Cooper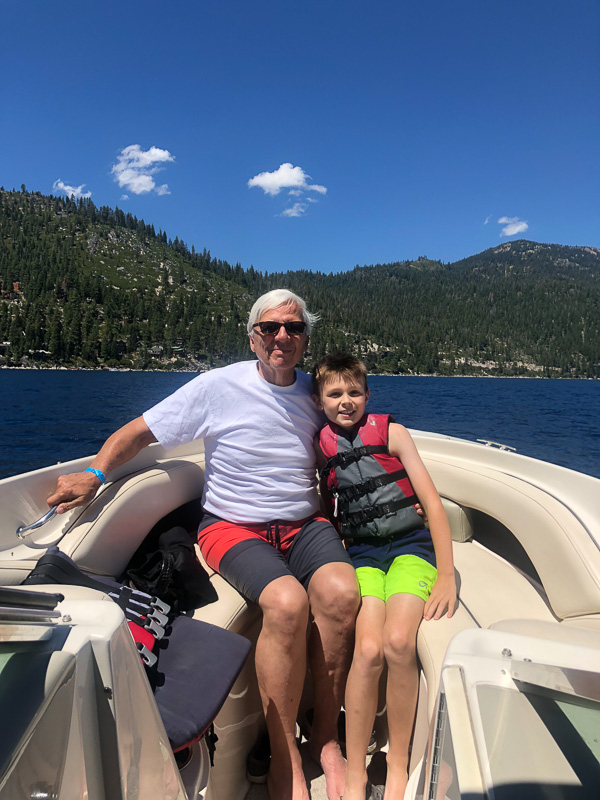 Was awesome having my Dad drive us around in a boat again. Felt like childhood. My Mom never liked when he went fast so it was weird to not experience that.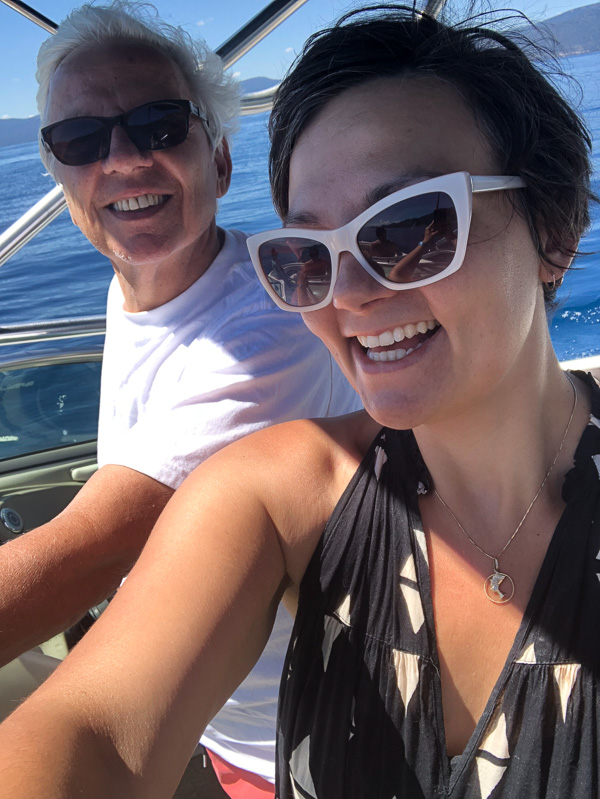 Loving life.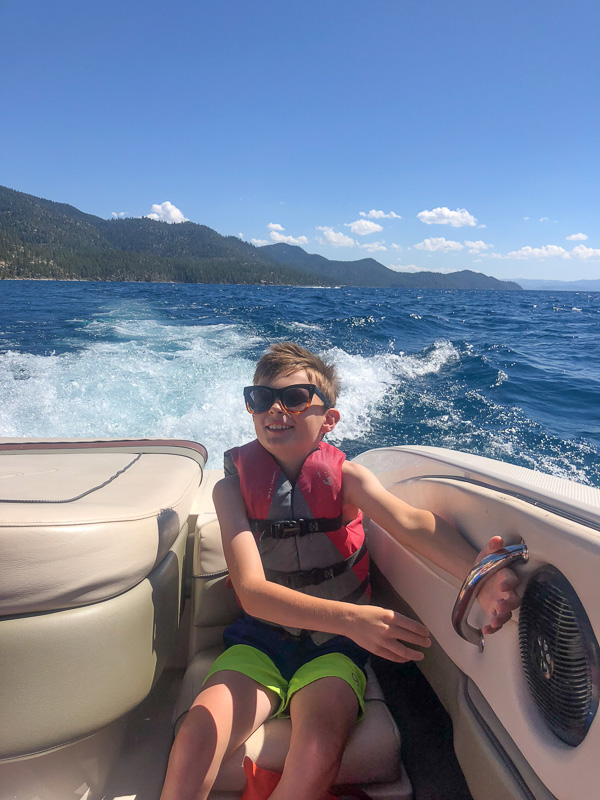 Unwinding.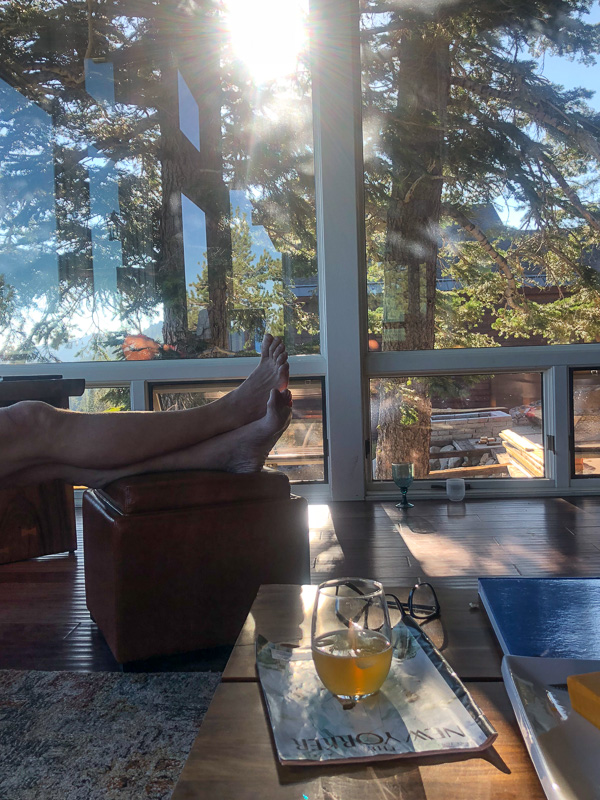 So many trees up here.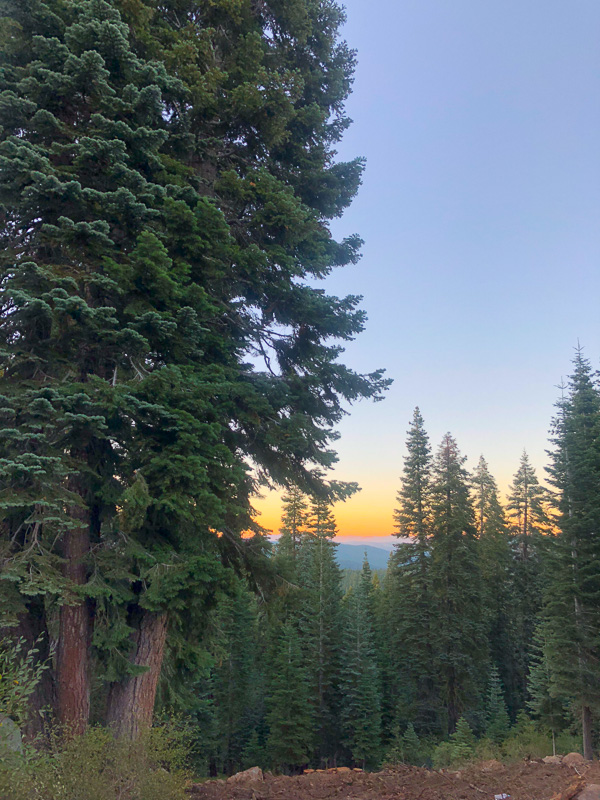 Birthday Breakfast!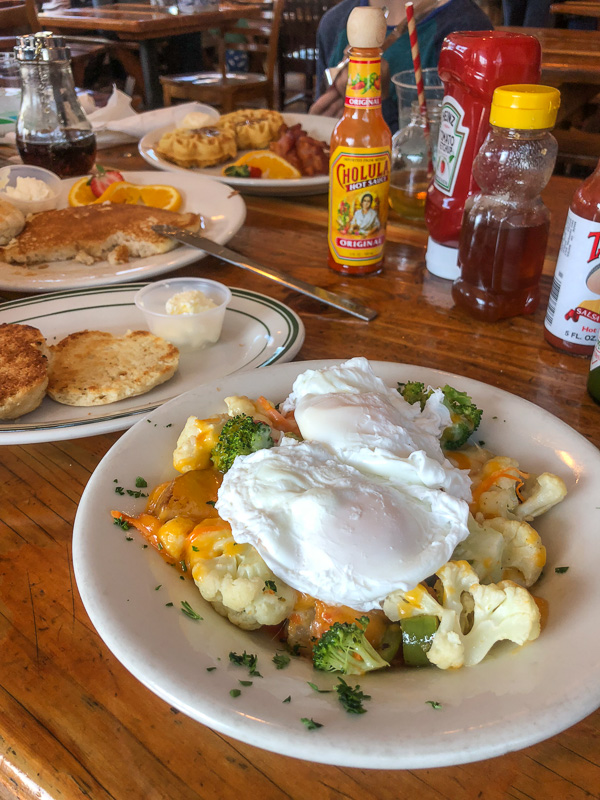 YES.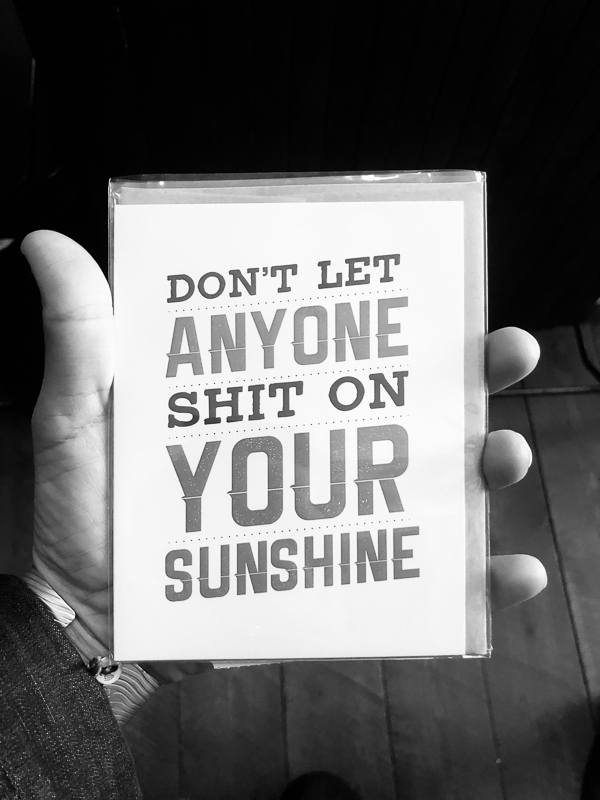 Spotted my Dad's old car in our town before I left.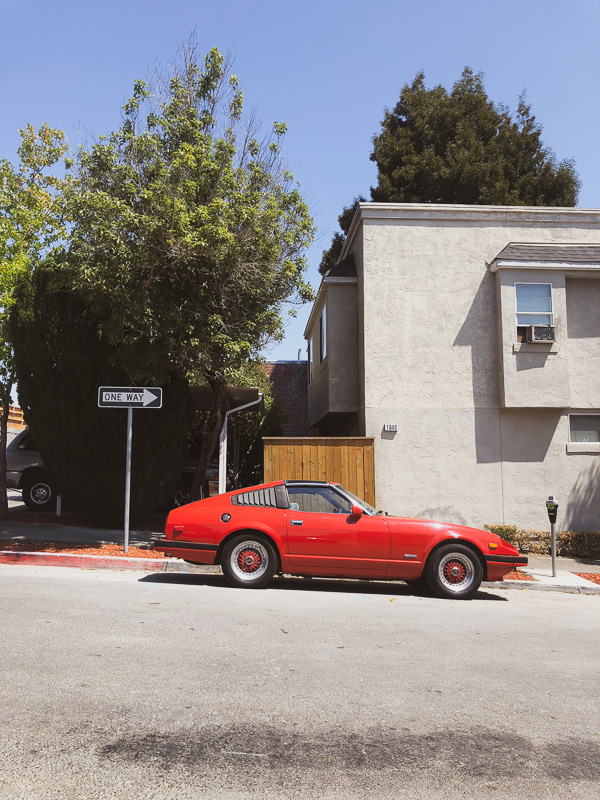 One of my favorite recipes this week- baked spaghetti.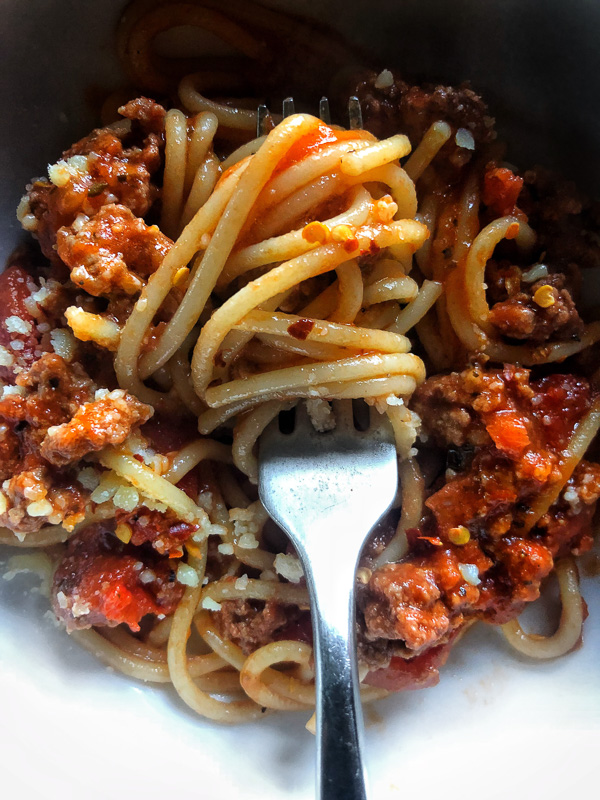 Went to look at our childhood cabin in Tahoe. So many good memories.
Such a bittersweet moment.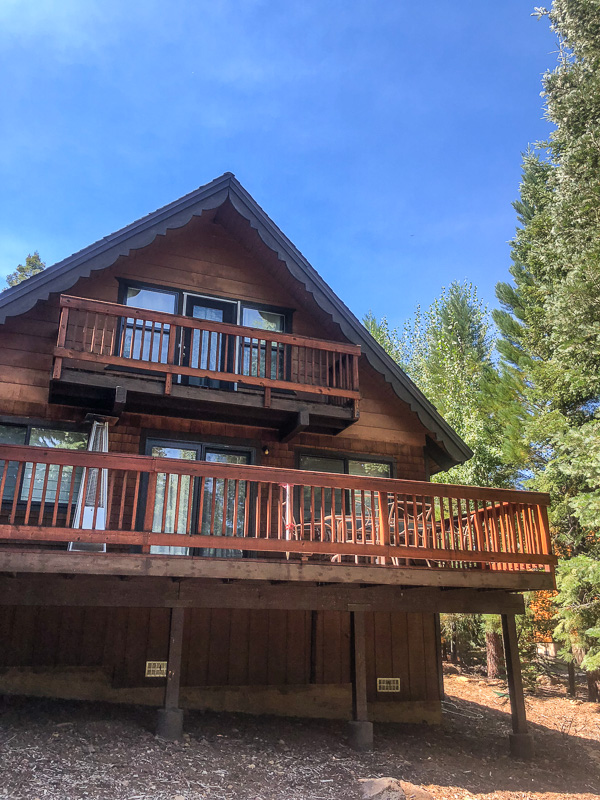 Finding sparkles whenever I can.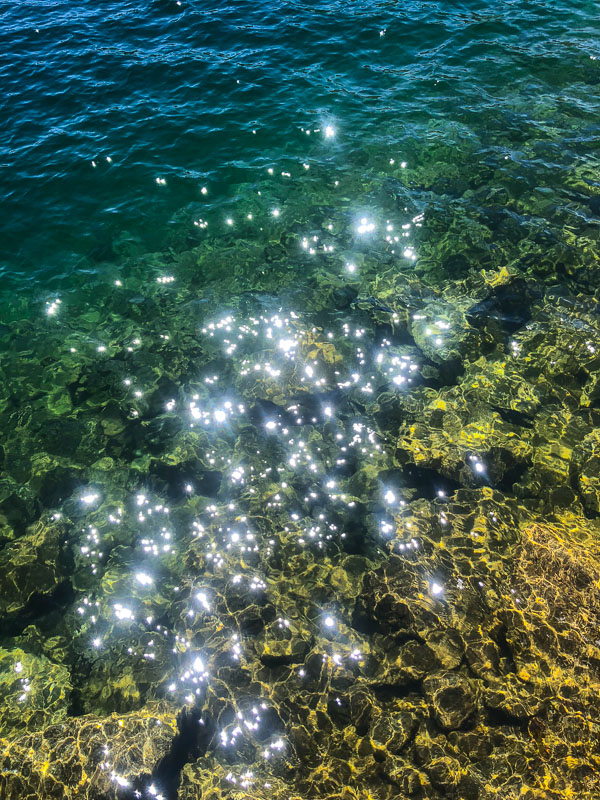 Fun with water balloons.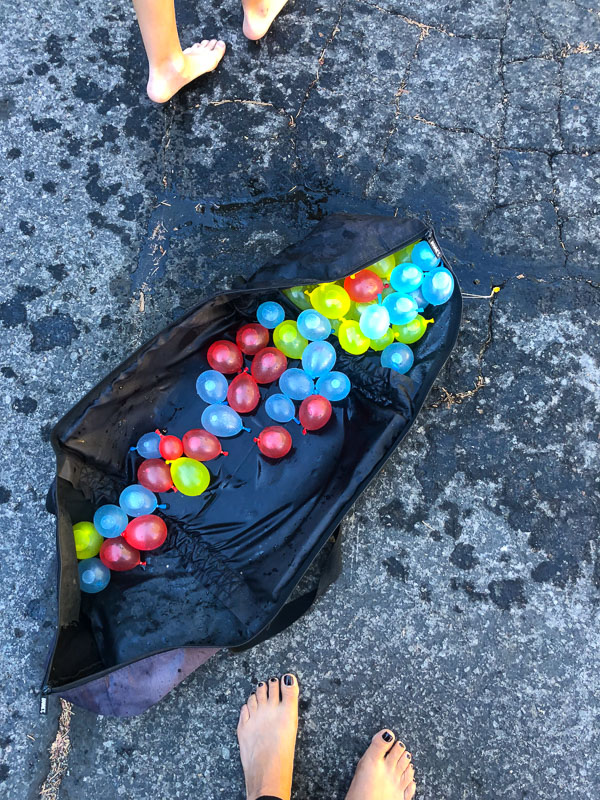 Birthday dinner and bar crawl in Truckee with my brother & sister-in-law!
Yay for double dates!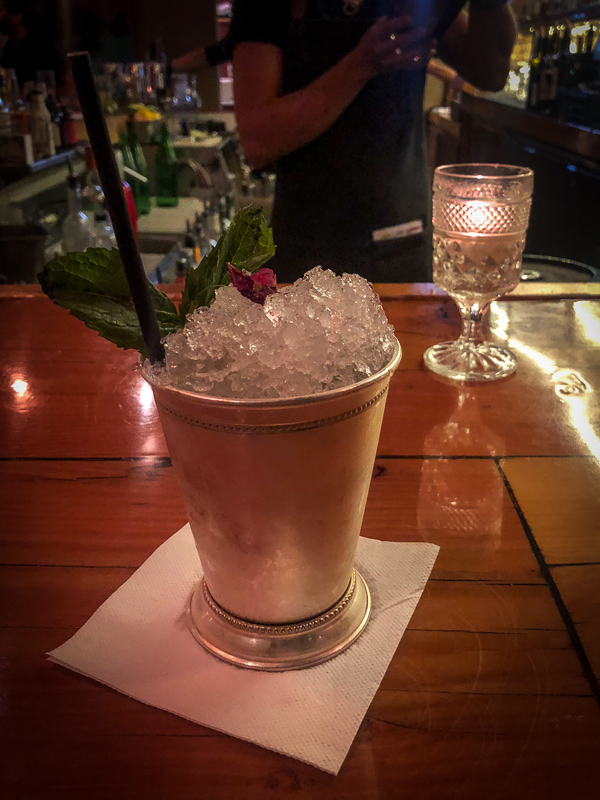 Definitely going to recreate this pizza soon.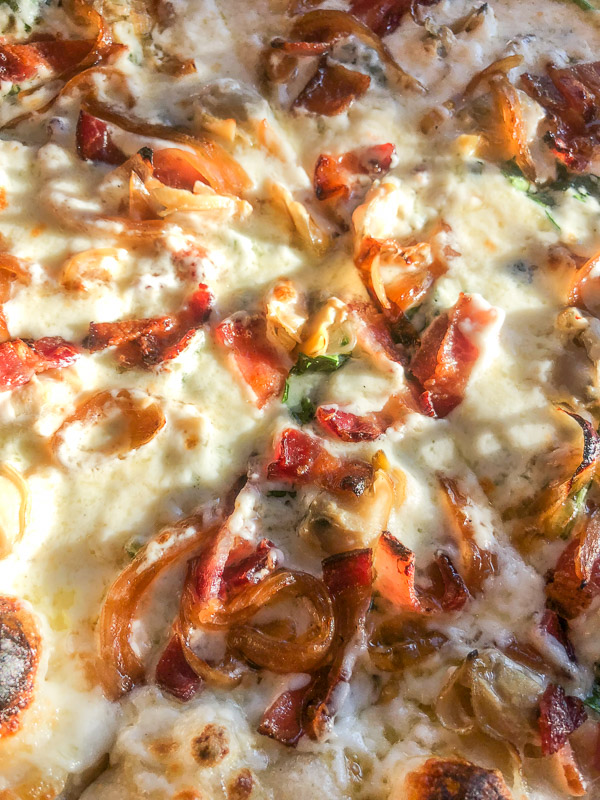 I love these two!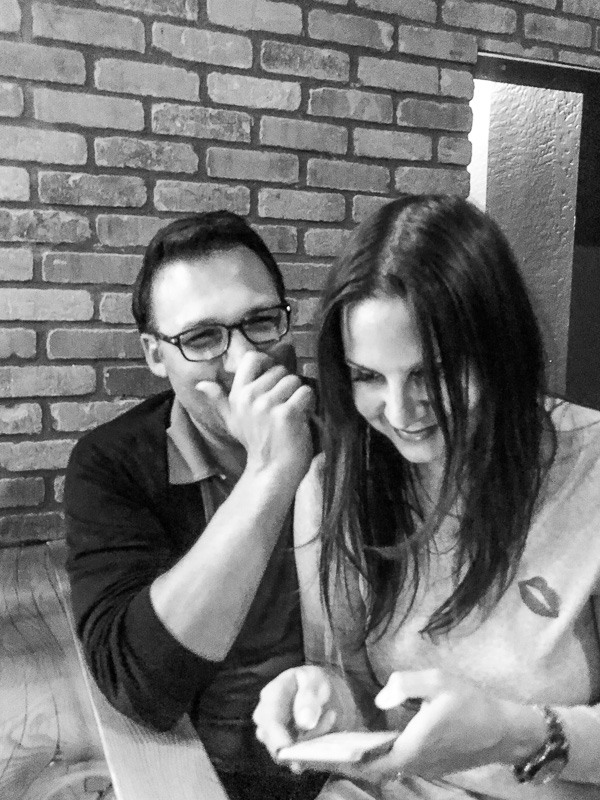 The night ended with our obligatory dairy queen cones. Perhaps this is why I didn't sleep well.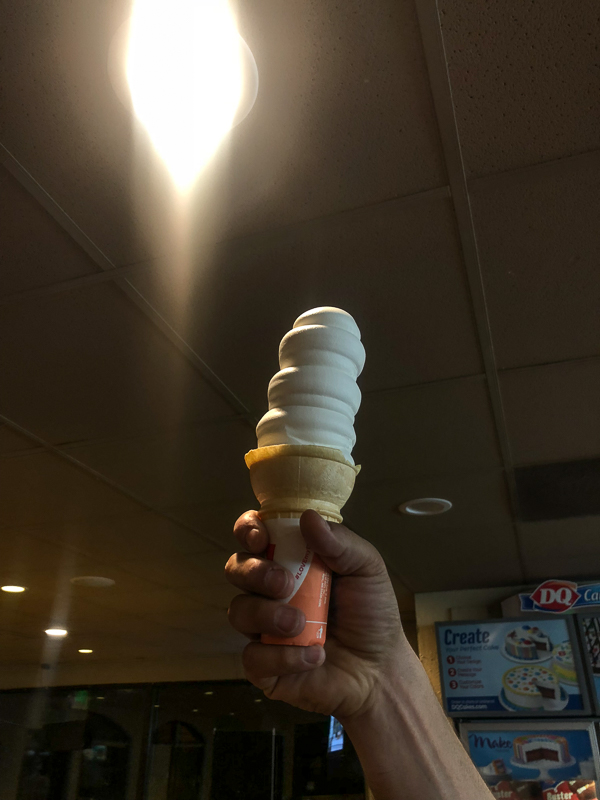 THIS IS 39!!!
Thank you for all of the birthday wishes.
I appreciate you.