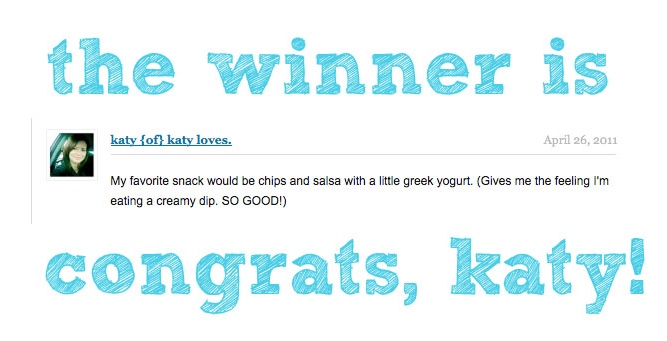 That's right, Katy! YOU WON!!! Also, I have to say that your snack sounds pretty darn good.
Chips & salsa with a little Greek Yogurt= FANTASTIC!
I want to THANK everyone for entering my latest Current Favorite things Giveaway! I truly LOVED reading all of your comments and I'm definitely going to try A LOT them! You all gave me sooo many good ideas!!!!