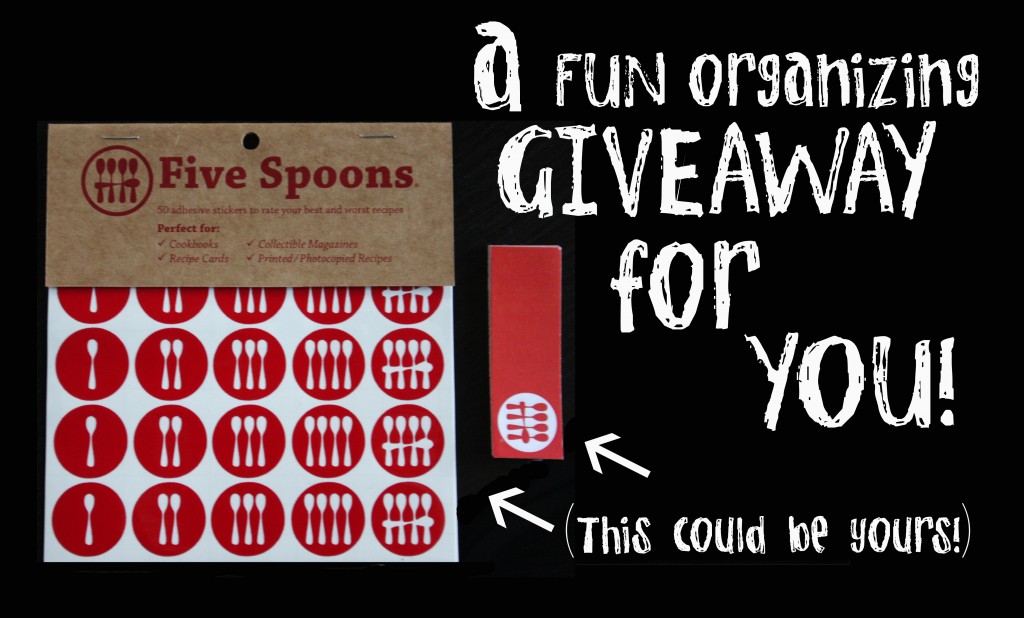 I'm always marking up my cookbooks and when I look at them sitting on my bookshelf, it bothers me to see all the different pieces of paper sticking out. Tissues, magazine subscription postcards, cut up post-its and random bits of paper stick out of so many of my cookbooks. I can't tell you how many bookmarks I've lost because there's no sticky backing to the paper. Grrrrrr!
It's time to make a stand. With the help of these little stickies from Five Spoons, I can now have piece of mind when I look at my bookshelf. I'm able to mark all of my favorite/tried & true recipes from each of my cookbooks. I love that.
Here's what they look like!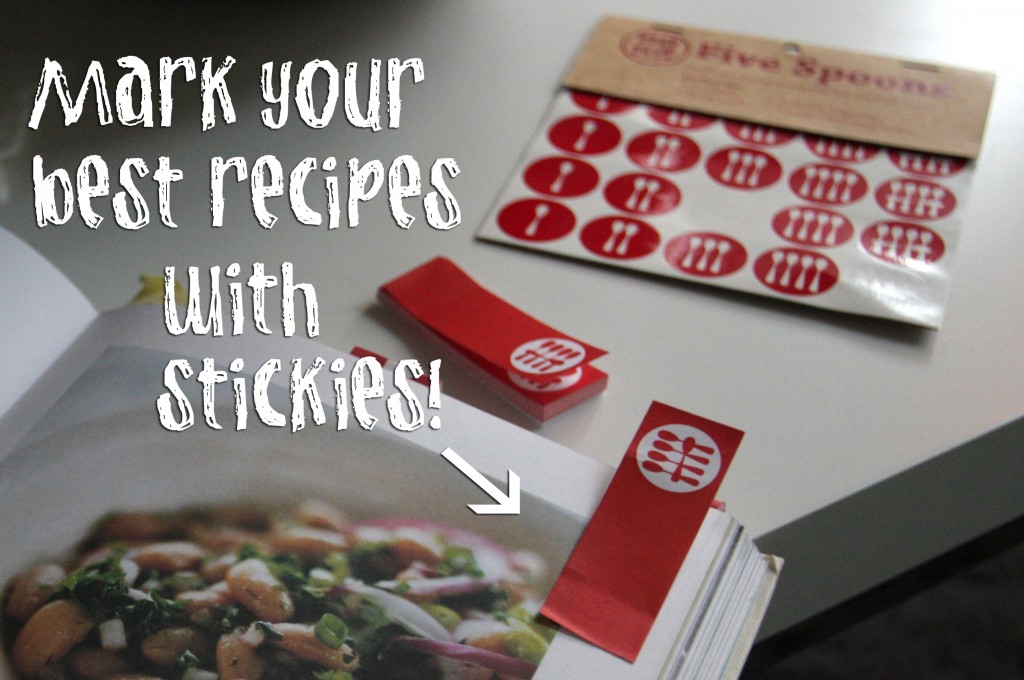 Put them on the side…or up on top. They're a lot nicer than the janky magazine subscription cards I normally use. I sometimes use post-its, but they are never around when I need them!!
Five Spoons has a fun categorizing system for the vinyl stickers that you place directly on the page of the book. When you're flipping through your favorite cookbooks, you can easily pass by recipes you don't love and get right to the good ones!
This cake recipe is WORTHY of the 5 spoon rating. I can't wait to show you!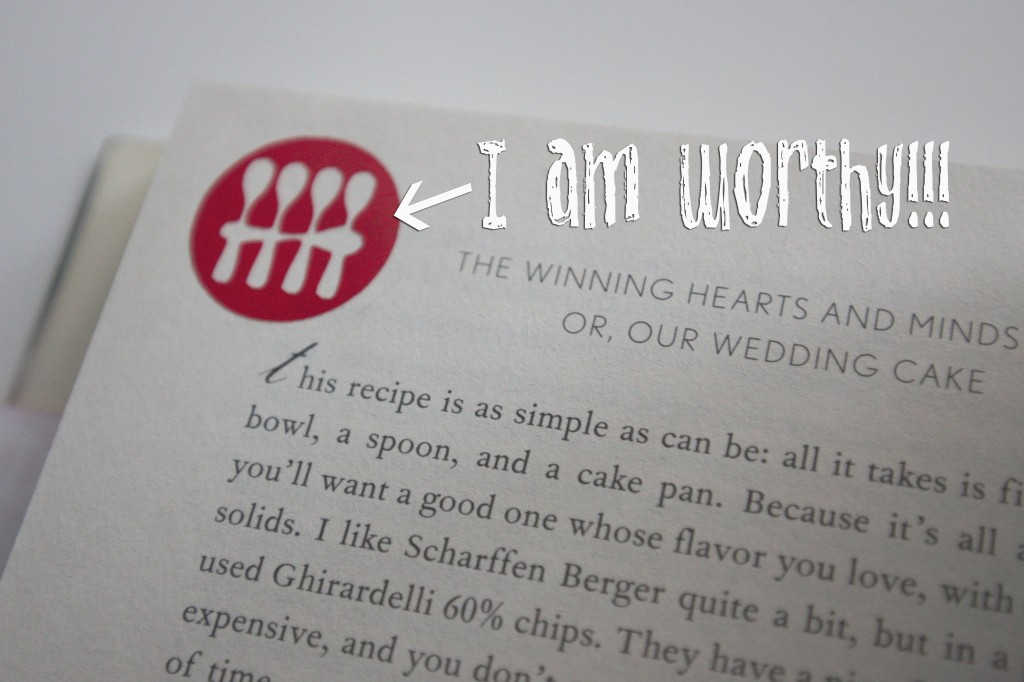 These muffins were so-so.
Check out the rating system at Five Spoons. They're pretty cute!  The stickers can be found here!
A set of the stickers & a little pack adhesive tags are waiting for you! What to do?? Just leave a comment!
I'll pick a winner at random next Thursday. Good luck!