Here's what this past week looked like:
It rained this week. It was kind of exciting.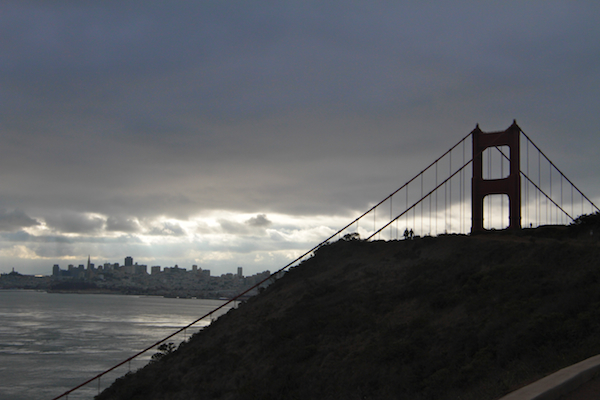 On my way into work, I stopped up at the Marin Headlands to check out the view. Nice detour.
Painting & popcorn.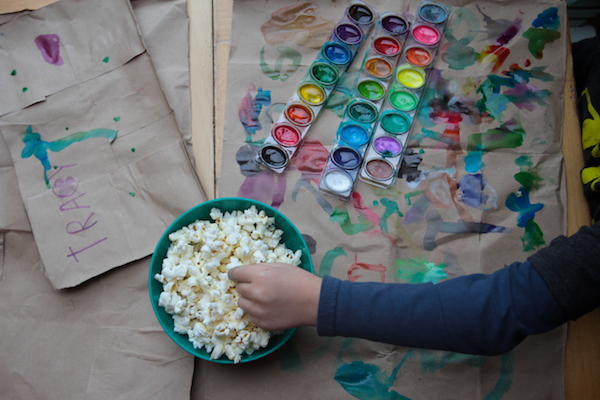 It's something fun to do when it rains.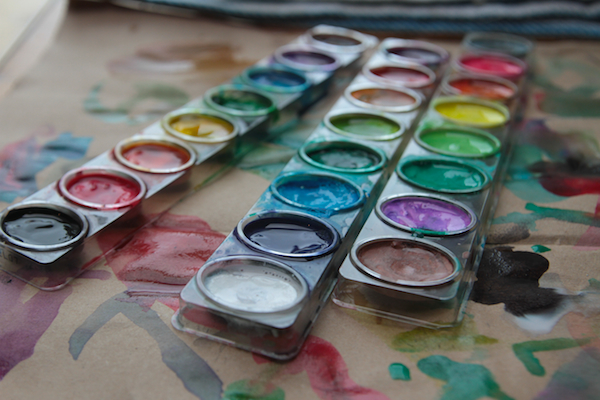 And then it turns into shredded cheese for snack & Brussels Sprouts Salad making for Mama.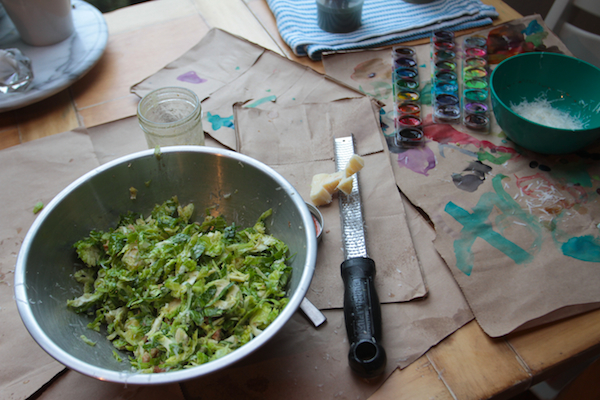 The leaves on the trees in our front yard are changing colors.
You can see this through my rainy windshield.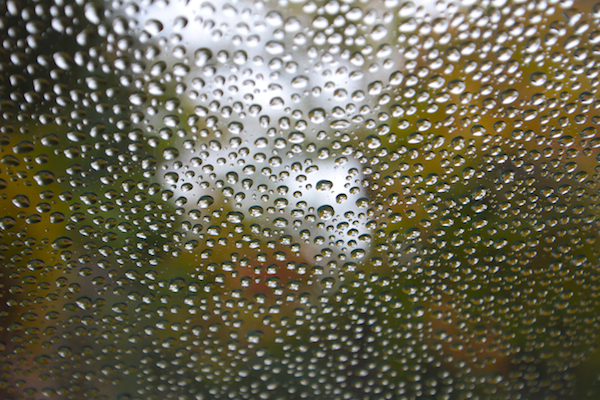 Egg separation for nuts.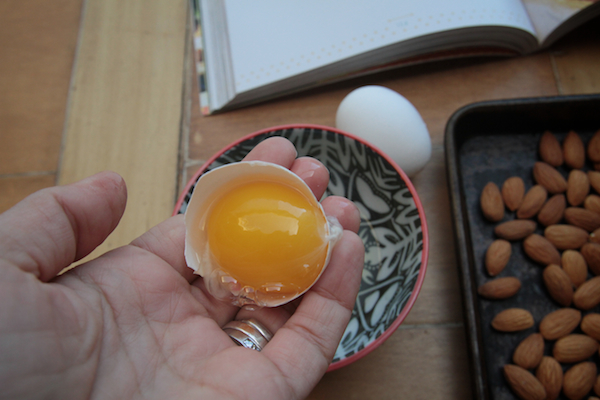 Which I burned…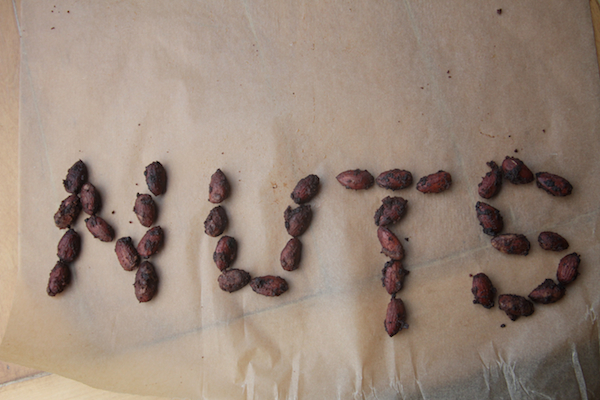 Brown rice bread with avocado on top. Breakfast this AM.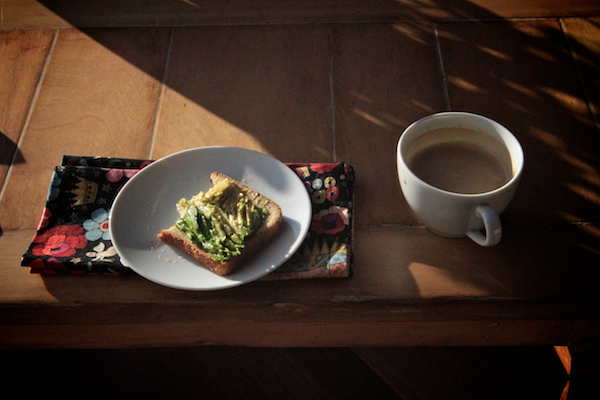 This was 7:00AM.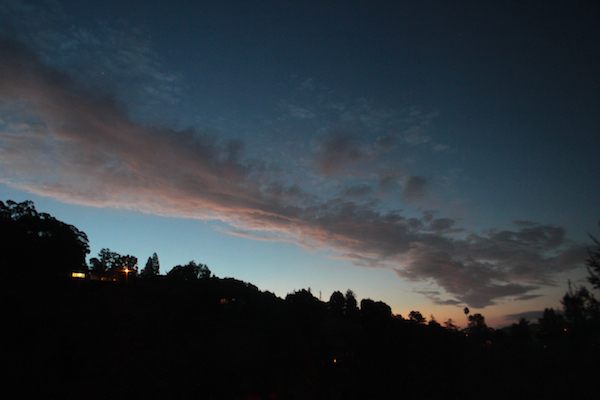 Wasteland. Aftermath. Coffee cake recipe coming soon. It's fantastic.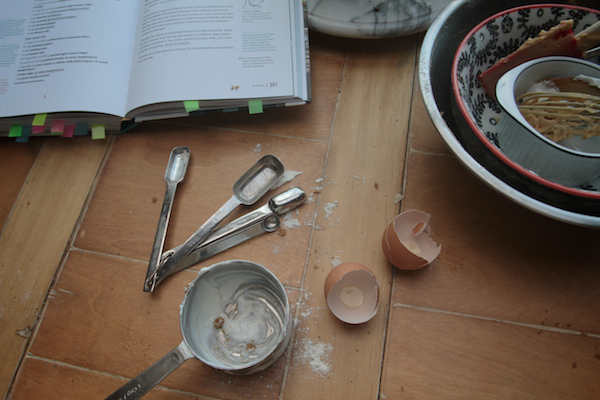 When life gives you Meyer Lemons, you roast them with chicken.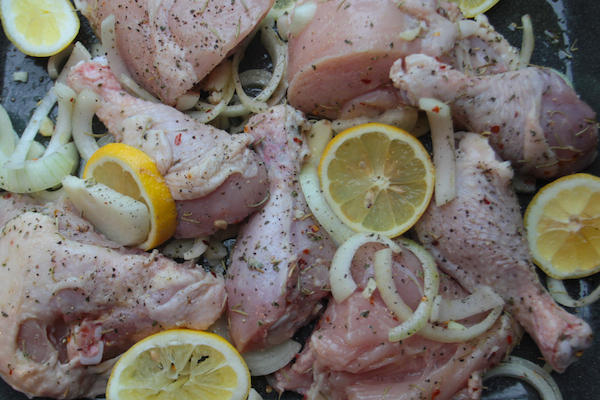 And then you eat it with mashed potatoes, spinach & red wine.
It's getting SOOOO dark out early. No like.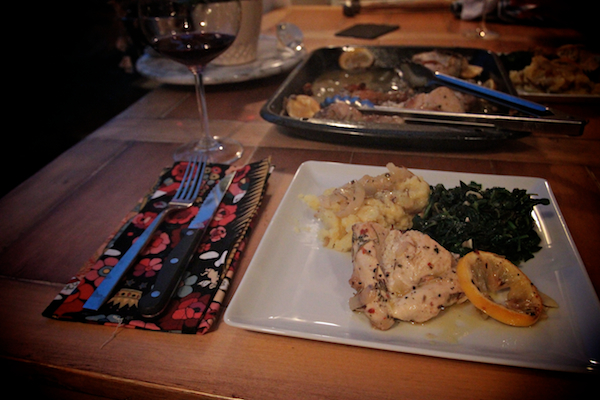 Cozy with candles.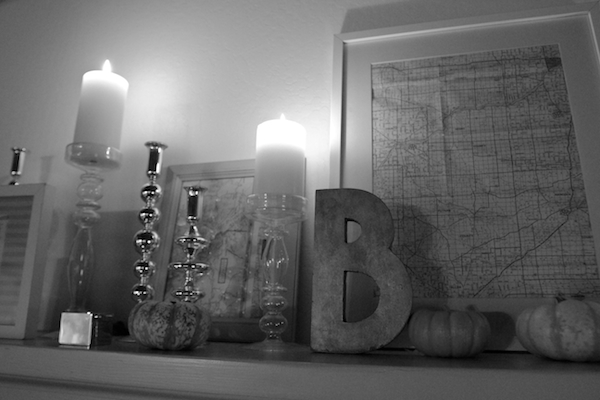 This week Cooper started eating apples whole.
He went from only eating them peeled & sliced…to sliced and now whole!  Baby steps.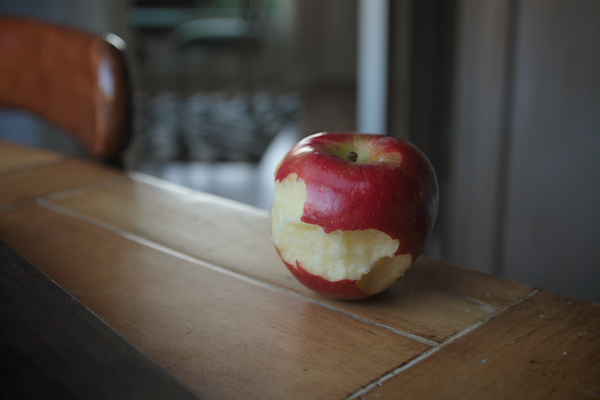 Mushroom tacos & iced tea.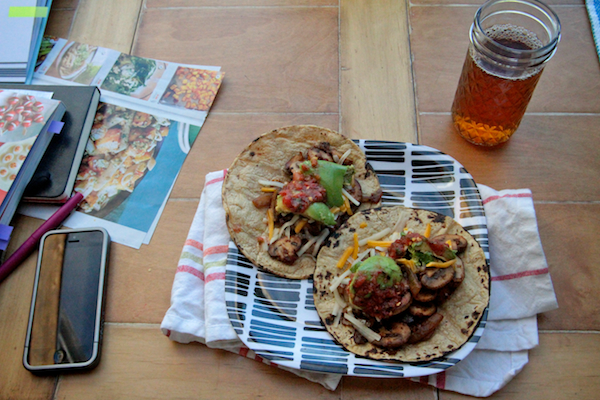 Switching things up with an omelette for breakfast.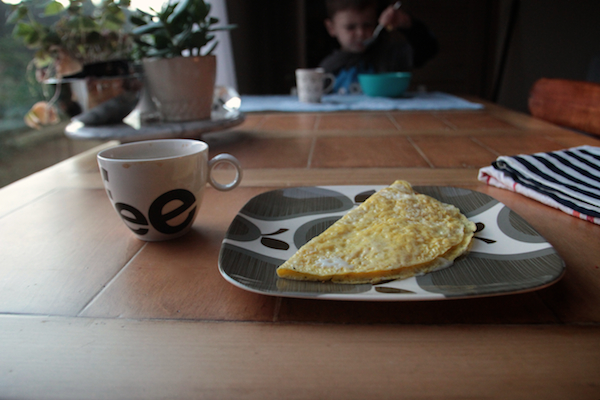 Leftovers from my Super Spinach Salad. I added cashews & avocado to this batch.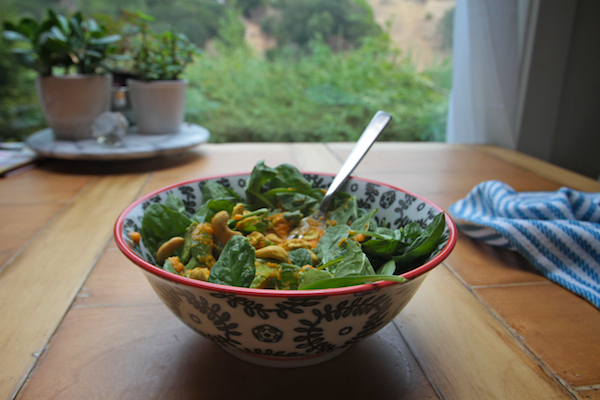 I finally hung up my clock in the kitchen!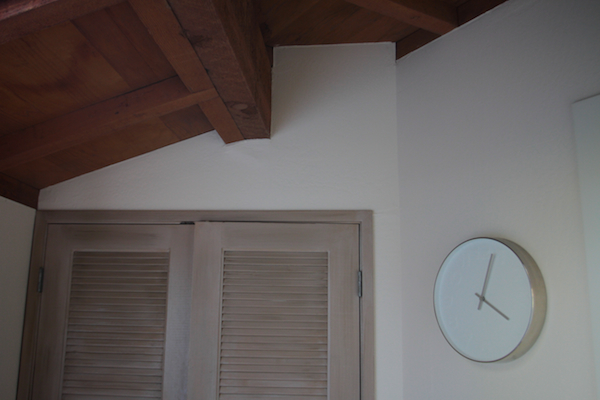 Linen drawer.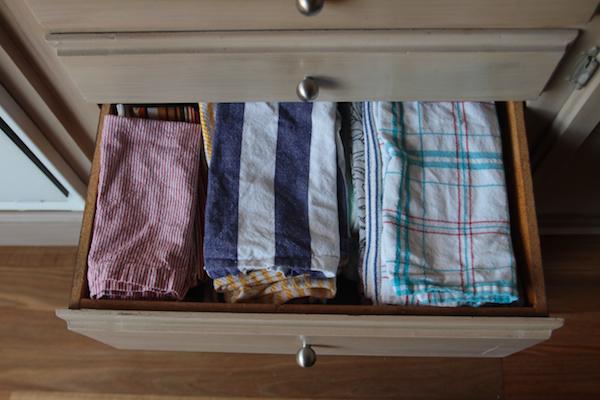 I sauteed cabbage in butter with onions and added a fried egg on top. Dinner!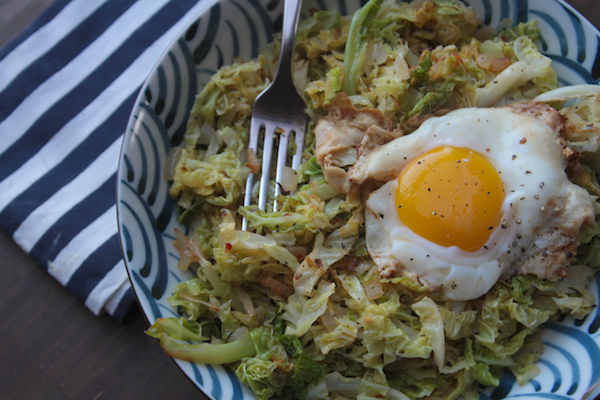 Made breakfast for Casey. Eggs with cheese, orange peppers & onions on charred tortillas.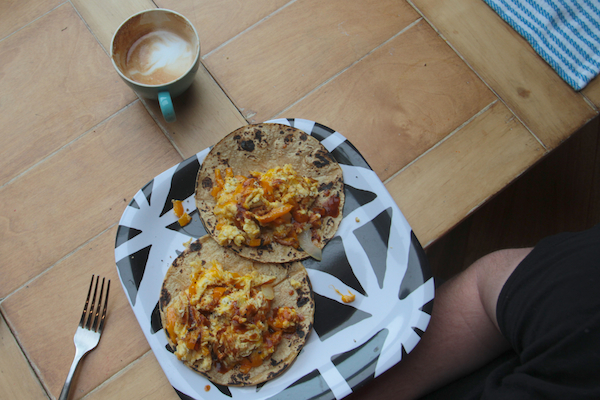 This is what I ate. Avocado on charred tortilla with Chipotle Tabasco
.  I'm kinda hooked on that stuff right now.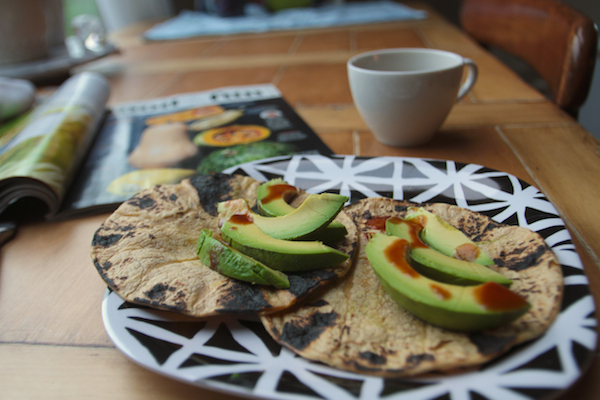 I had a pretty stressful week . Looking at clouds kept me sane.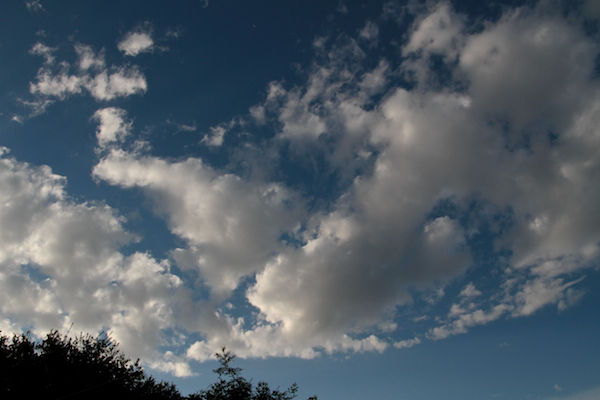 Monday night calls for sushi from Whole Foods.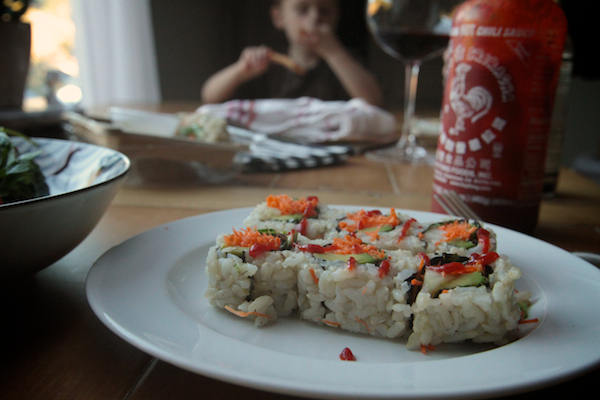 Morning in the kitchen. I need to plant that succulent.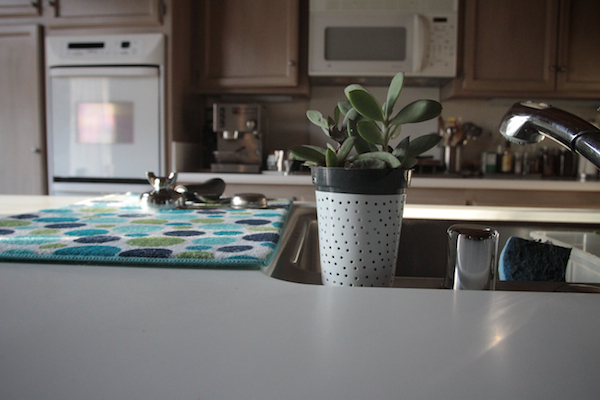 Breakfast last Sunday. I made crispy prosciutto & biscuits.  You can see how to crisp prosciutto here.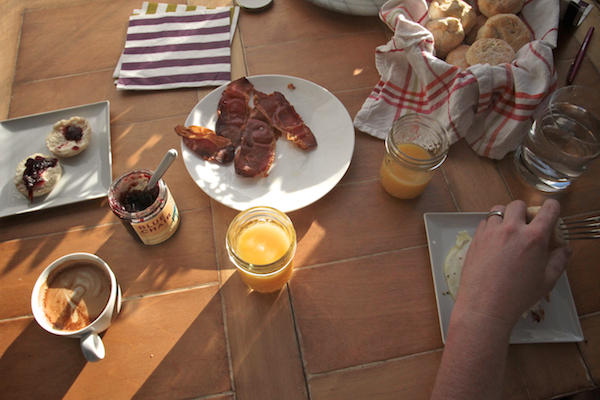 I think it's important to eat a GOOD breakfast as a family on the weekends.