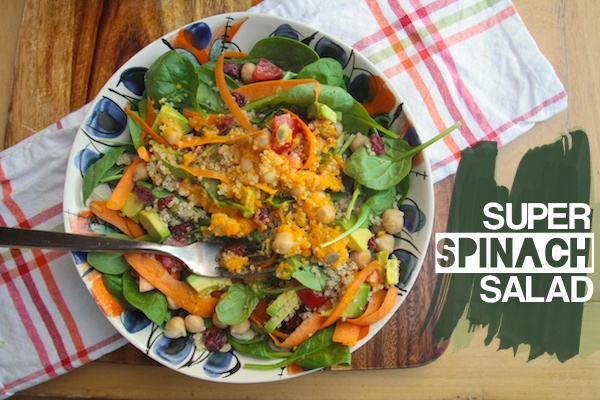 There's this salad that I've been obsessed with at Trader Joe's. It's called the Super Spinach Salad.
If I need to pick up something quick for lunch at work, I almost always grab this salad.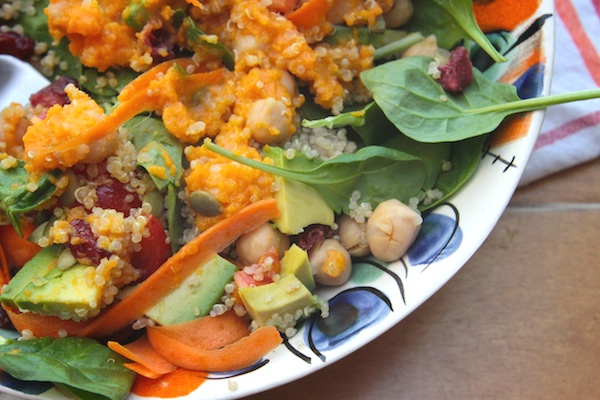 I'm straight up addicted.  Thankfully, it's a healthy addiction!
The only problem is that the carrot dressing that comes with the salad adds like a bajillion grams of fat & calories onto this mother load of healthy ingredients.
It seems so unfair.
And then I changed the game. I MADE MY OWN.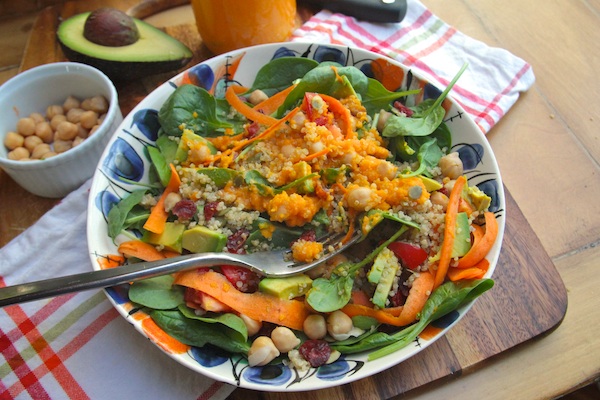 Turns out you don't need a bunch of oil in a salad to make it awesome. This one here happens to be vegan & gluten free too.
I think I just turned this into a Super Super Spinach Salad. Alliteration salad, it is!
And we're off!
First we make the Carrot Ginger Dressing.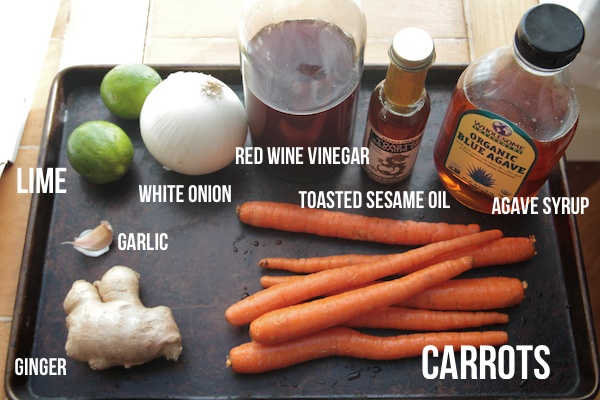 Peel the carrots! Chop them up.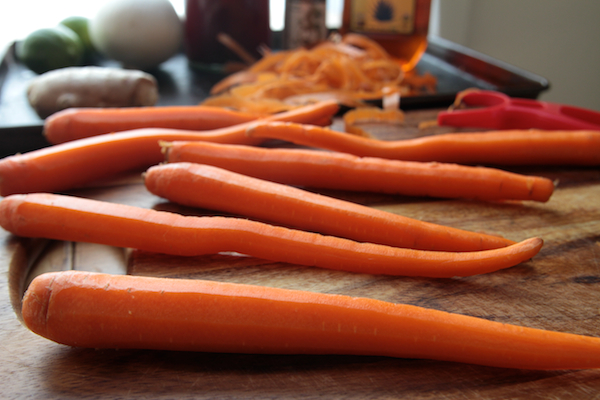 Put them in a pot of water & bring to a boil.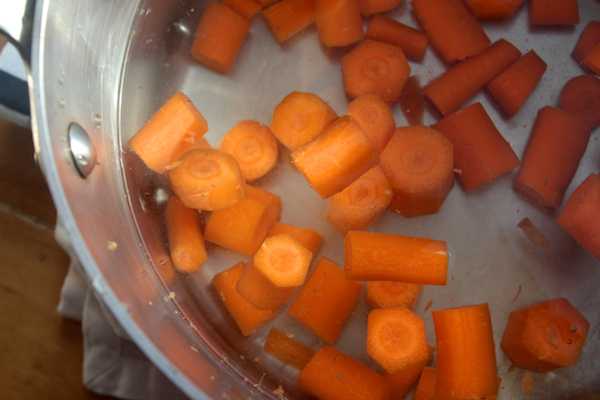 Juice the lime, grate some ginger & chop up an onion.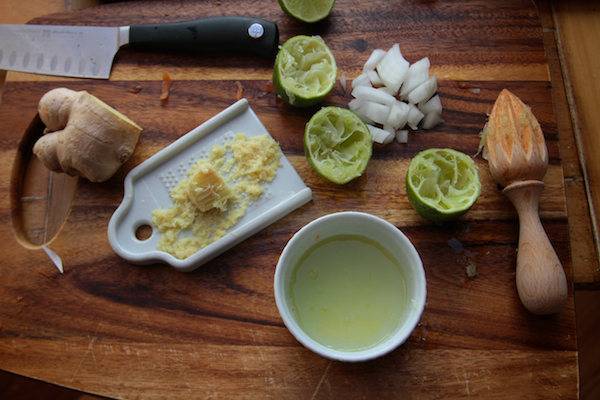 Put the carrots under some cool water.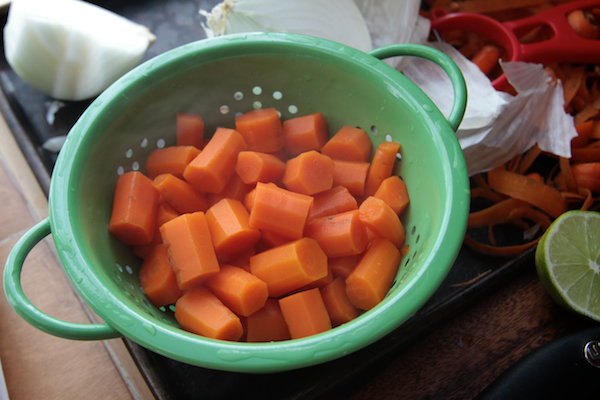 Add the ingredients sans the carrots into a food processor or blender.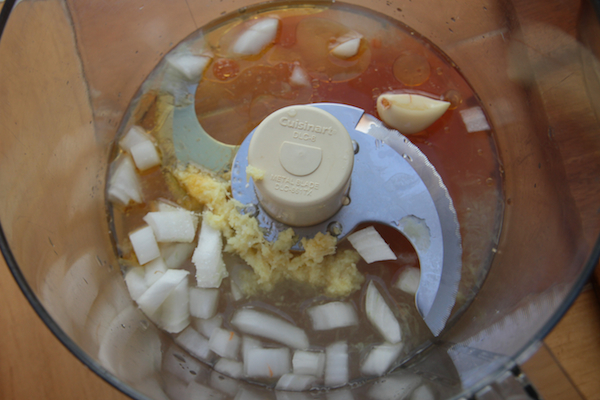 Whirl it up! Now add the carrots.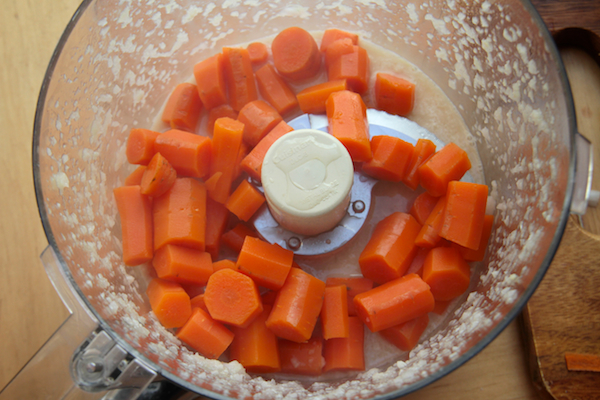 Bing! Carrot Ginger Dressing. It's creamy & tangy. It's Asian inspired.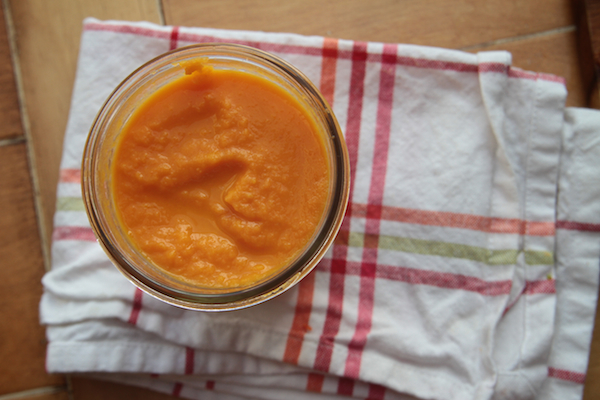 Now let's make a salad with it.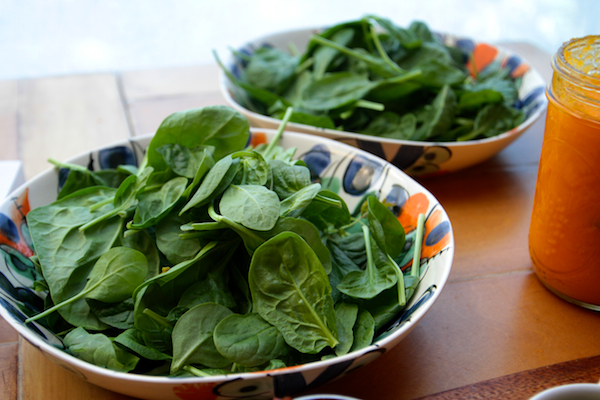 This is what I like in my Super Spinach Salad.
There's actually edamame in the original recipe. Soy makes me bloated. REAL TALK.
I added avocado cuz I love them. End of story.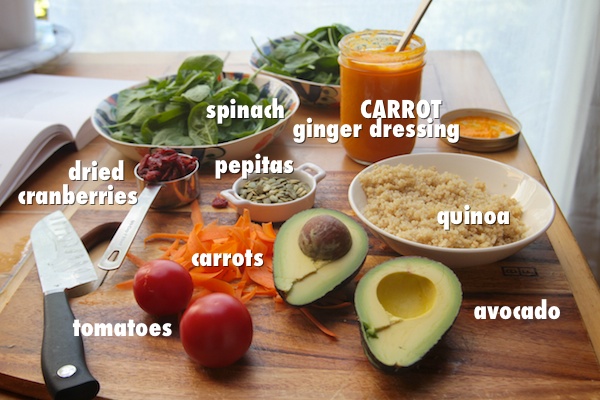 Pile all of your stuff on.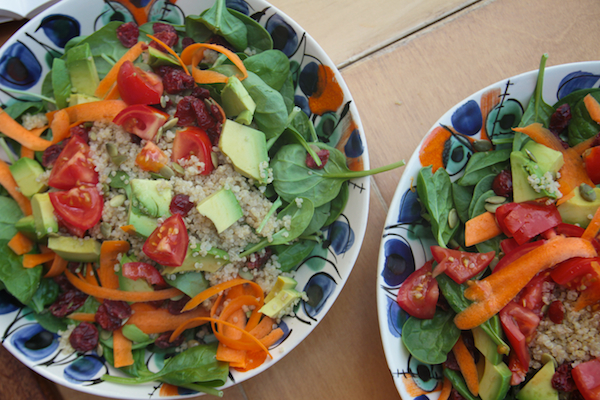 Bust out a can of garbanzo beans. Rinse. Take out a little bit for your salad.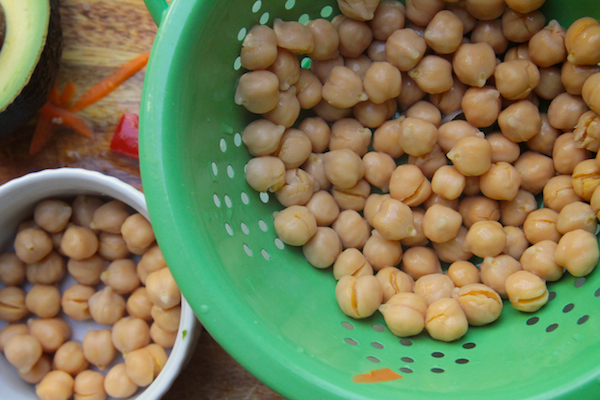 Chop up tomatoes.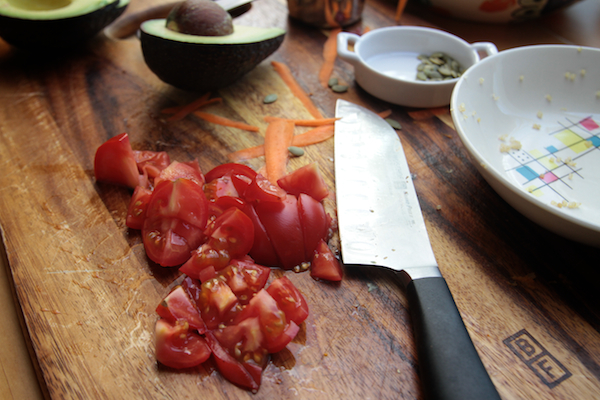 Spoon the carrot ginger dressing on top.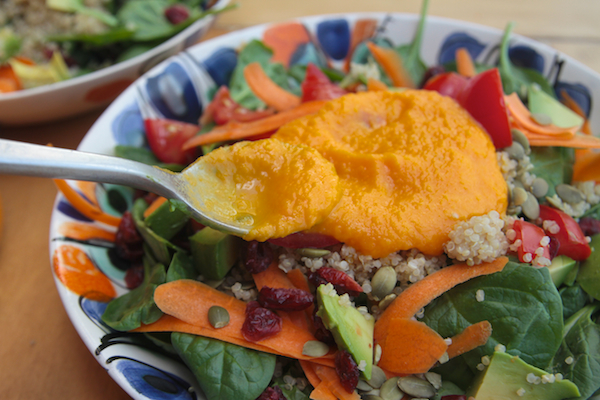 GET DOWN WITH THIS SALAD.
Scrumptious Super Super Spinach Salad. See what I did there?

Super Spinach Salad

serves 2

6 cups fresh spinach leaves
1/3 cup shredded carrots
1 cup cooked quinoa
1/4 cup pumpkin seeds
1/4 cup dried cranberries
2 small vine ripened tomatoes, chopped
1/2 cup garbanzo beans
1/2 avocado, sliced
6 tablespoons Carrot Ginger Dressing (see below)
salt & pepper

Divide ingredients between two large salad bowls. Place about 3 tablespoons of carrot ginger dressing on each salad and toss. Season with salt & pepper and serve immediately.

CARROT GINGER DRESSING:

recipe adapted slightly from Appetite for Reduction, by Isa Moskowitz

makes 8 servings

3/4 pound carrots (about 4-7 medium sized) peeled & sliced 1/2 inch thick
2 tablespoons white onion, chopped
1 tablespoon fresh ginger, minced
1 clove garlic
1/4 cup lime juice (about 1 big lime)
1/4 cup water
1 tablespoon red wine vinegar
2 tablespoons toasted sesame oil
1 tablespoon agave syrup
1/4 teaspoon salt

Fill a 2 quart saucepan with water and carrots and bring up to boil over medium high heat. Boil carrots for 10-15 minutes, until fork tender.  In a food processor, combine the remaining dressing ingredients and process until garlic is finely chopped. Add carrots and continue to process. To thin down the dressing, add more water. Dressing will last up to a week in a covered container and must be kept refrigerated.