Here's what this past week looked like:
Highlight of my week was seeing Deb make her Apple Cider Caramels at Whole Foods in Napa.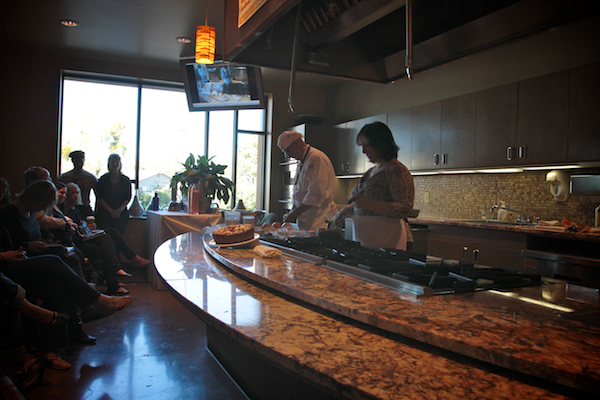 We also got to share some food afterwards. Such a blast!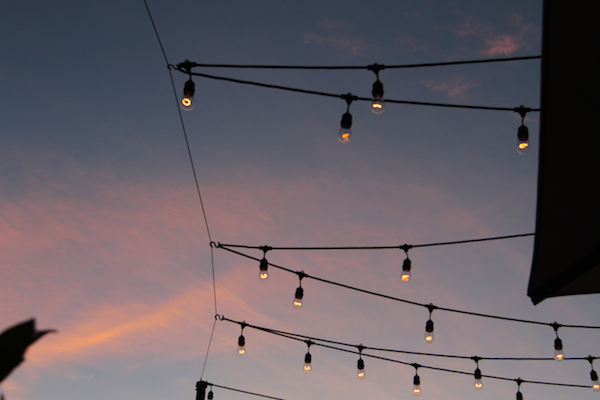 Gin & ginger ale.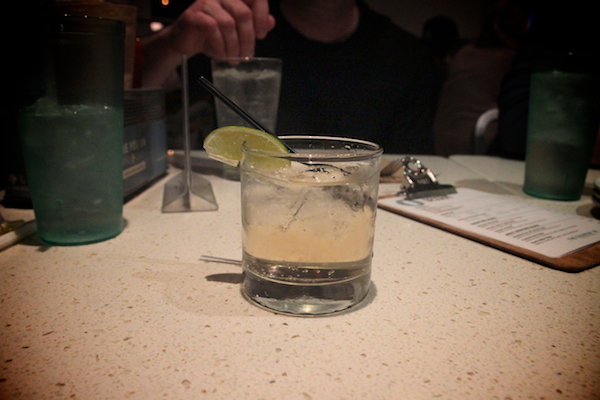 We ate burgers at The Counter last night.
My burger with mushrooms, avocado, mixed greens & pepperoncini. BOOM.
Stripes & leopard print….and some green nail polish that I regret buying.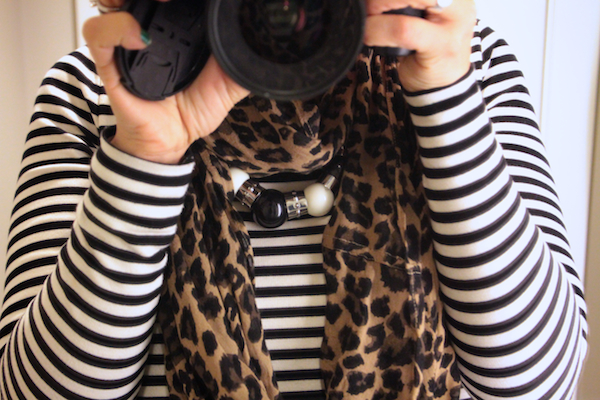 A moment at a stop light on the way to work. I love the gold accents on this house.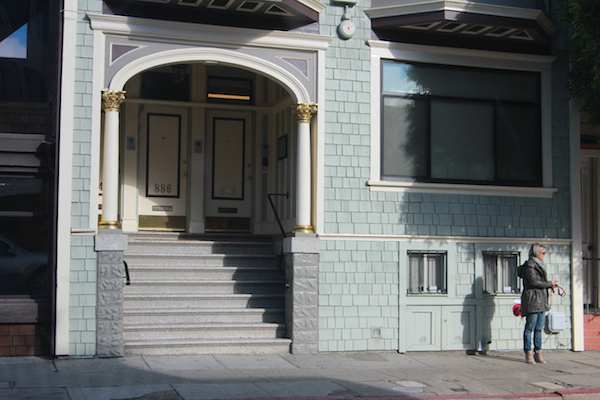 Alcatraz!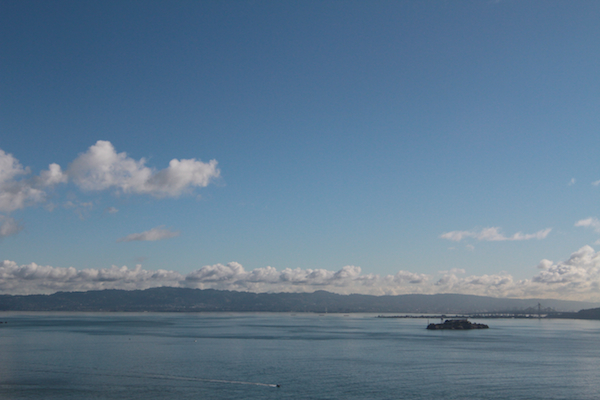 Are my Golden Gate Bridge pictures getting old? I don't care.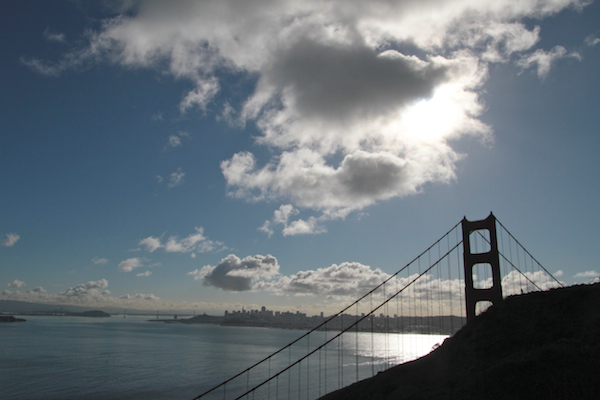 I like looking at the reflections inside rain drops on my car window.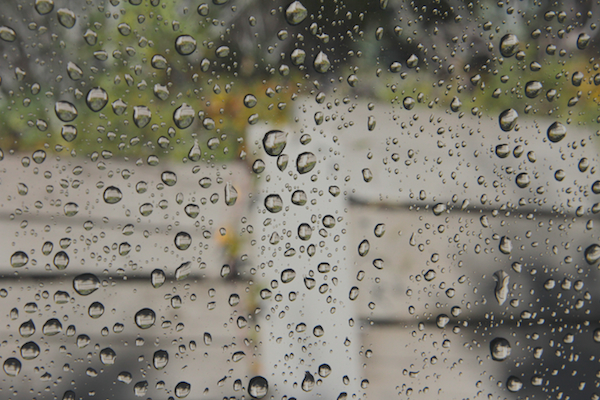 The morning I made crepes. I had such high hopes for Cooper.
It's a good thing I love crepes because I ate enough for the both of us.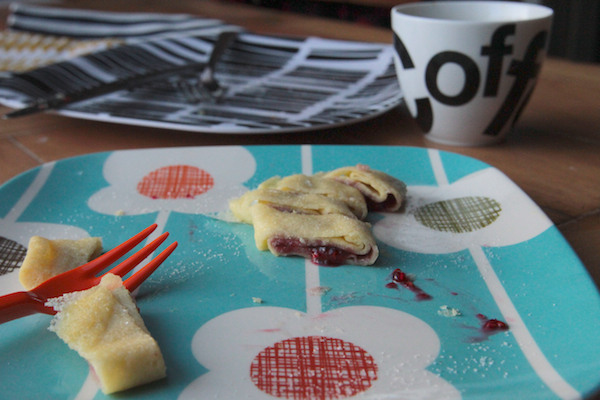 This is our new fish, Chalupa Batman. If you watch The League then I like you.
Currently reading Canal House Cooks Every Day before bed. It's AWESOME. I can't wait to cook from it.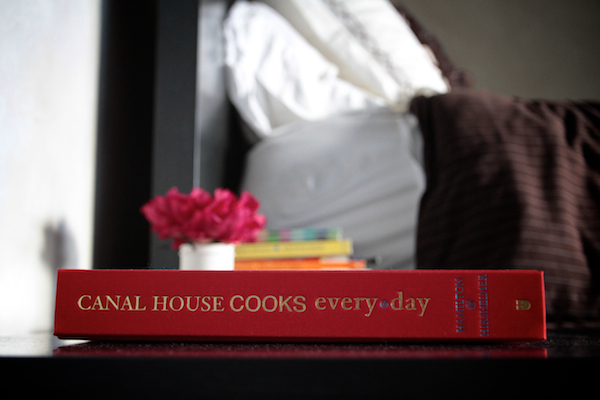 Lots of layers of clouds. I love how the bottom ones pop out.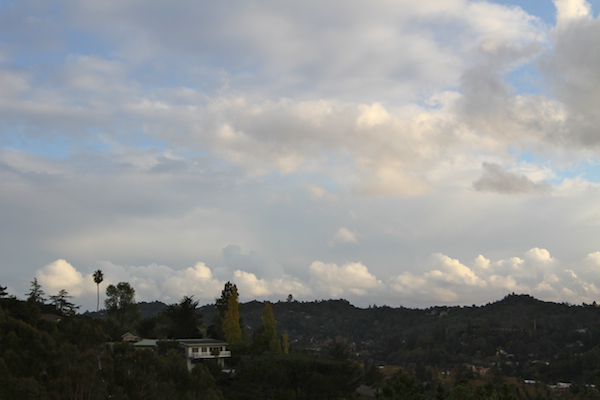 Not a bad view.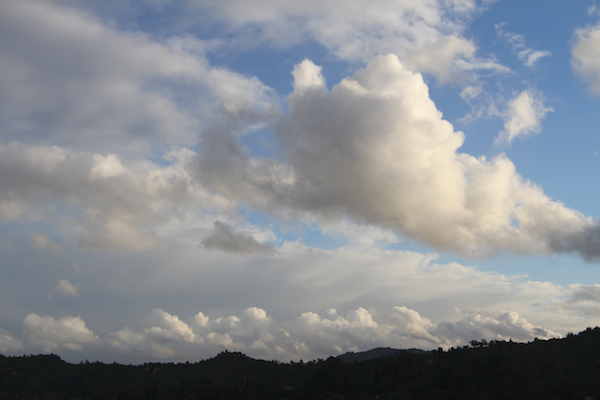 Juice for lunch….followed by a lot of snacks. HA. That's real.
I'm also looking for a new juicer right now. Got any recommendations??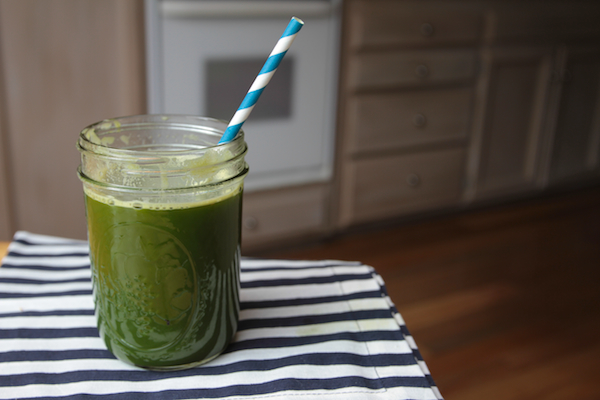 Listening to the Joy the Baker podcast while folding laundry. No bigs.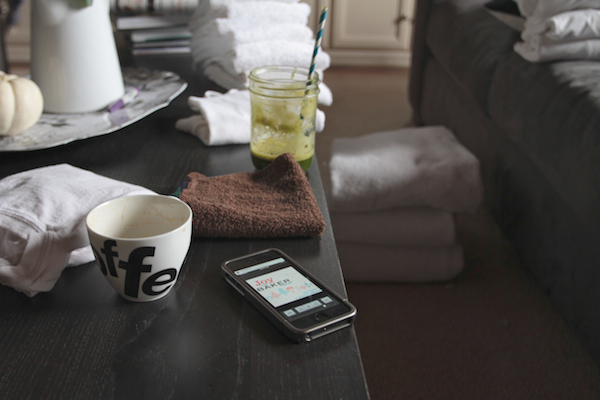 Egg sandwich for breakfast one morning.
A gluten free waffle with peanut butter & bananas another morning.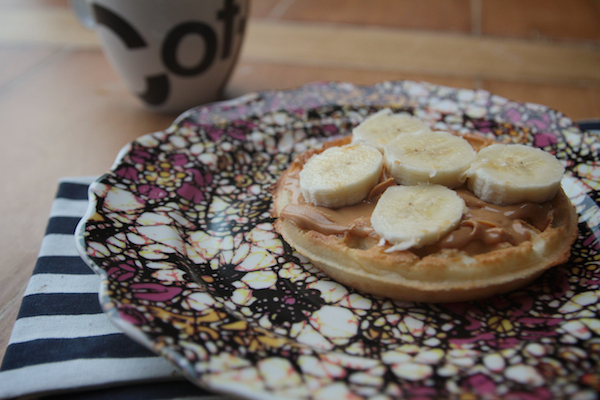 I love his little eyebrows.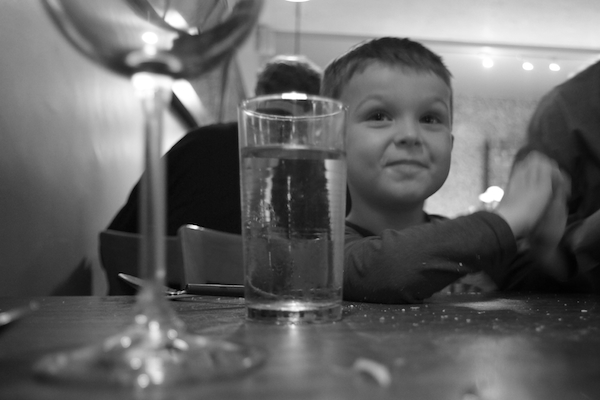 Action shot!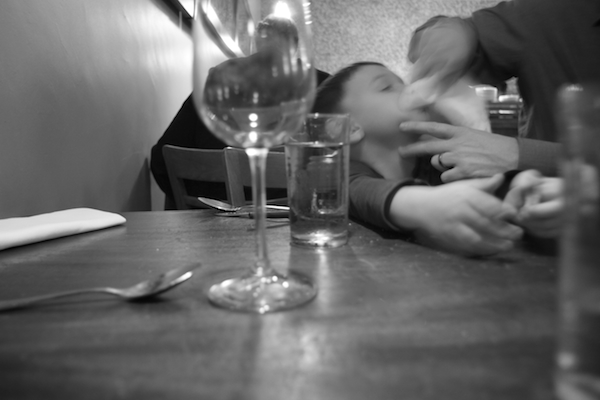 Mercury is in retrograde. AHHHHHHHHHHHH. Blue screen(s) of death at work.
When the sky has it's last strip of pink.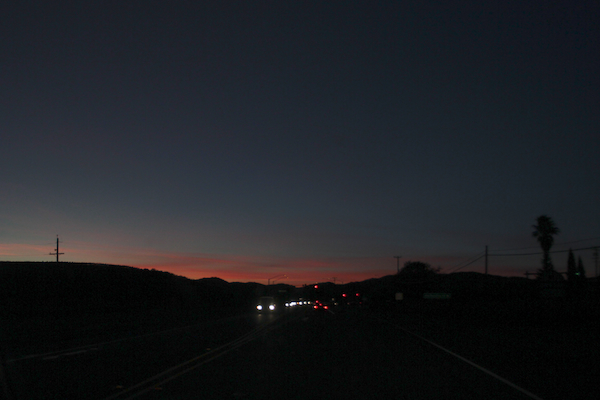 Two recipes coming your way next week. This was our lunch this week.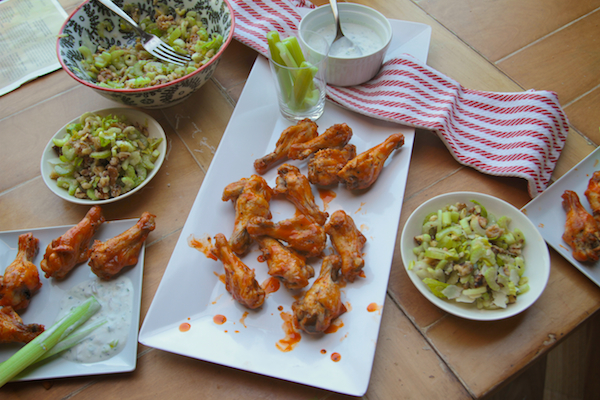 Election night dessert. We've been sandwiching Trader Joe's Ginger Snaps with vanilla ice cream.
THEY ARE SOOOOOOOOOOOO GOOD.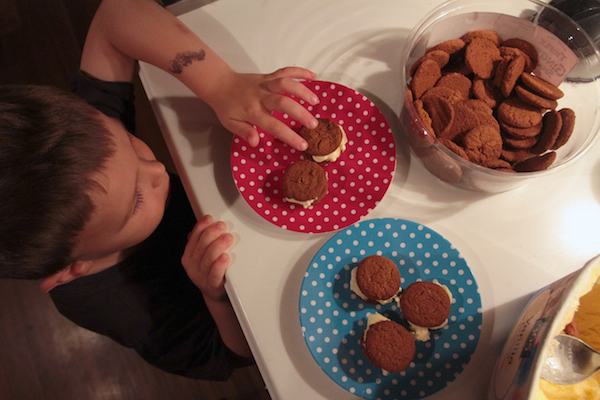 I've been leaving notes in Cooper's lunchbox. I wish I could see his face when he finds them.
I'm sure he tells all of his classmates and teachers when he finds one.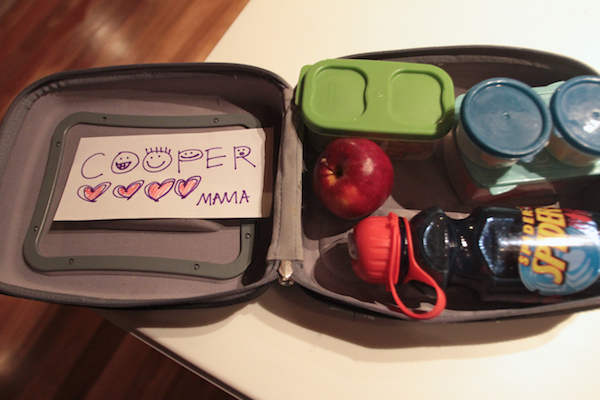 This week was big. Cooper ate spaghetti!!!!!!!!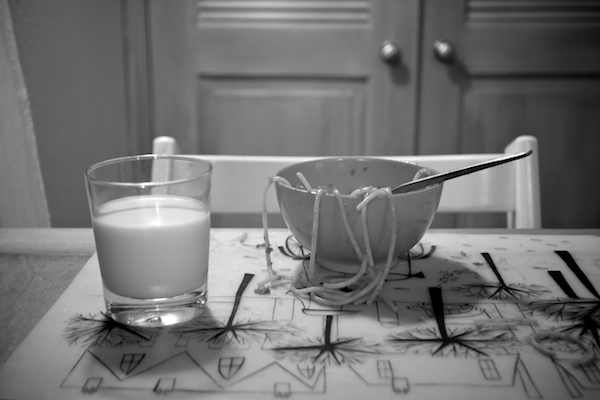 It only took him 4 years to figure out how good it is. Ahahahahaha.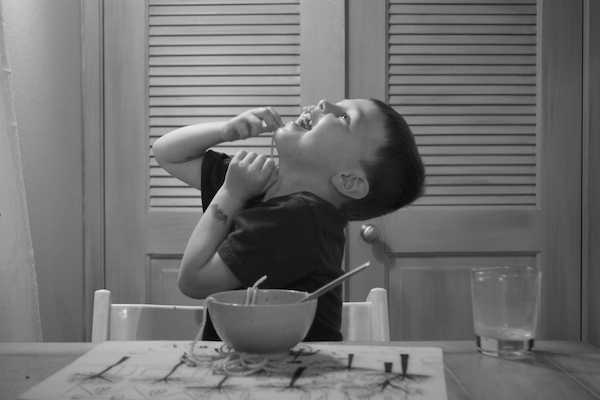 I'm gonna be sad when these jammies don't fit anymore.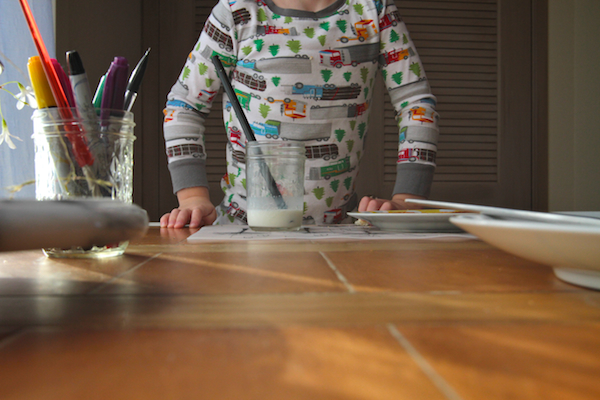 Outdoor painting. Saw this rubber band trick on pinterest.
Turns out splashing paint on paper with a brush is waaaaaaaaaaaay more fun.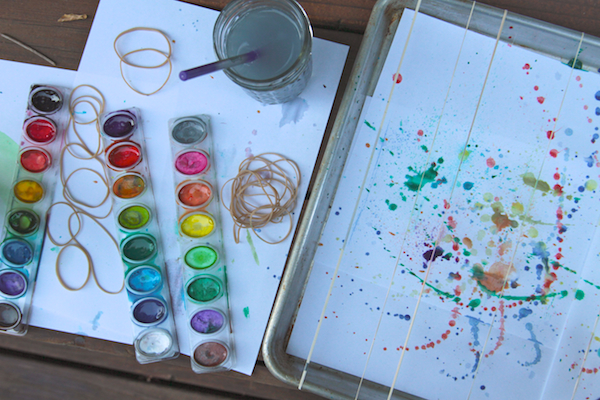 Leeks in the morning light.
I turned them into a hash with potatoes & bacon. Topped with in egg=heaven.