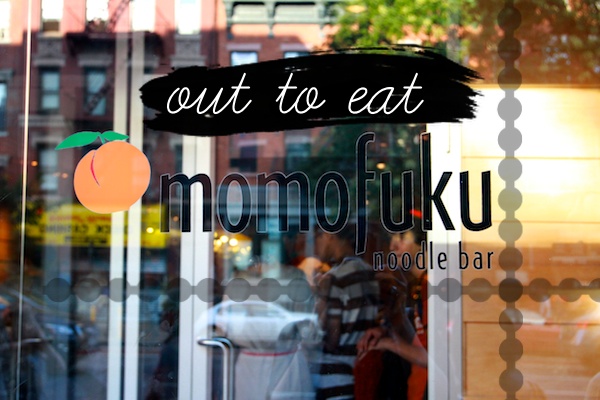 Have you been to Momofuku Noodle Bar? It's one of my favorite places to eat in NYC. Every time I visit my brother, we make a point to eat lunch here. This past July, I went with my brother & Joy. It was exceptional! But then again, I wouldn't expect anything less. David Chang is one of my culinary heroes.

I immediately ordered one of their slushies. This one is an orange creamsicle made with Soju. It was HEAVEN.
It's like a grown up Orange Julius. I should have ordered a large.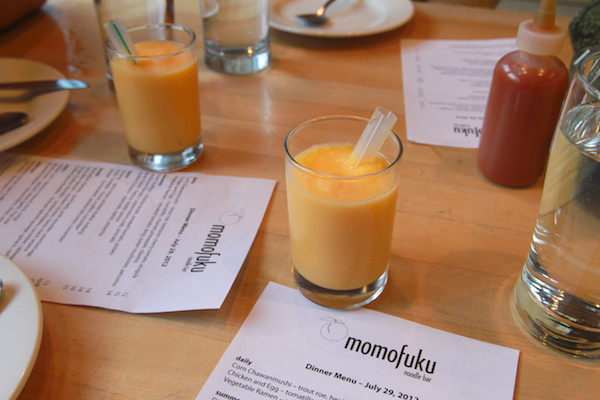 We started off with an Heirloom Tomato Salad with Watermelon & Crab. Light and refreshing!
They really excel at their seasonal dishes. The previous time I went I had fried green tomatoes. Hummina Hummina.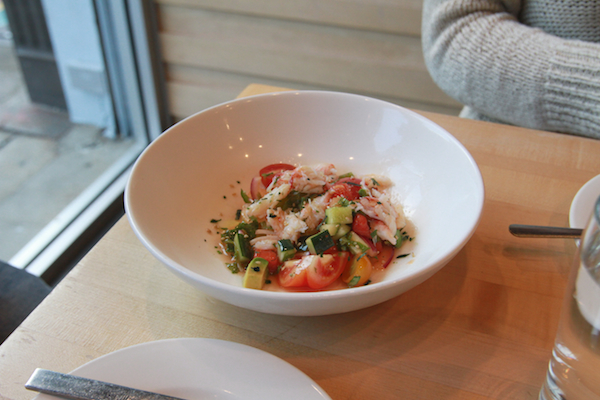 This is the Corn Chawanmushi with Trout Roe, Heirloom Cherry Tomatoes & Arugula.
It was a savory custard. My brother really enjoyed this one. I was happy to have my beloved Arugula.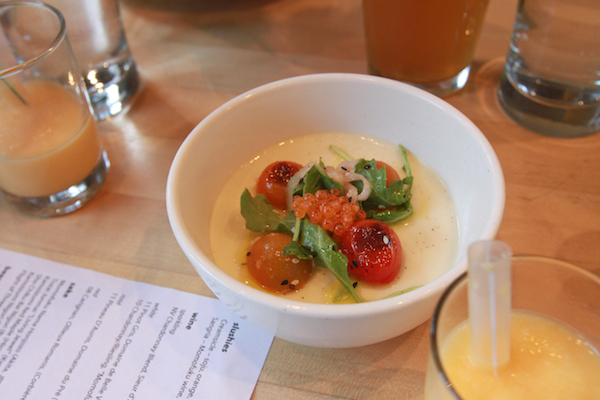 Pork Buns!!! If you're a meat eater, these are a MUST. You just gotta.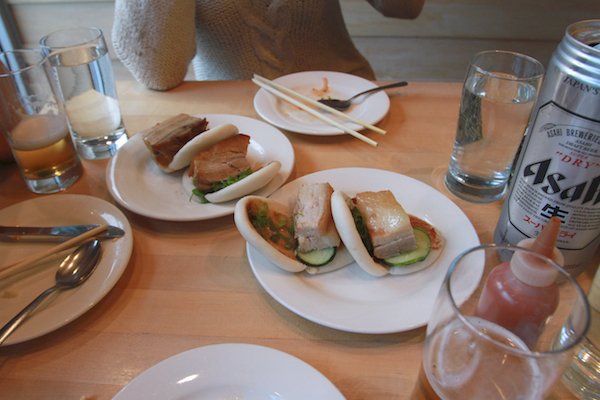 They're super tender and flavorful. They're served with hoisin, scallions & cucumbers.
The buns are perfection too!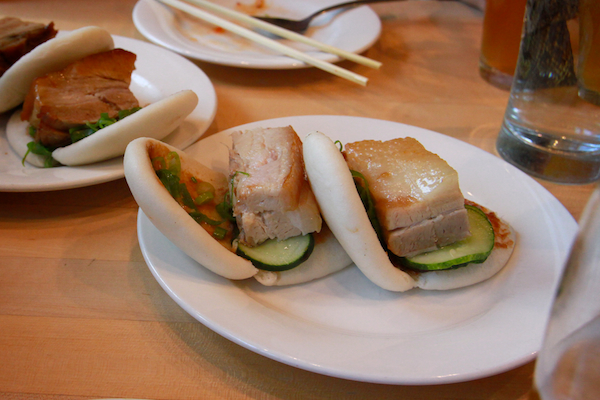 I orderedt the Spicy Miso Ramen. It has smoked chicken, Swiss chard & sesame in it.
It would be a dangerous thing if I lived within walking distance to this place.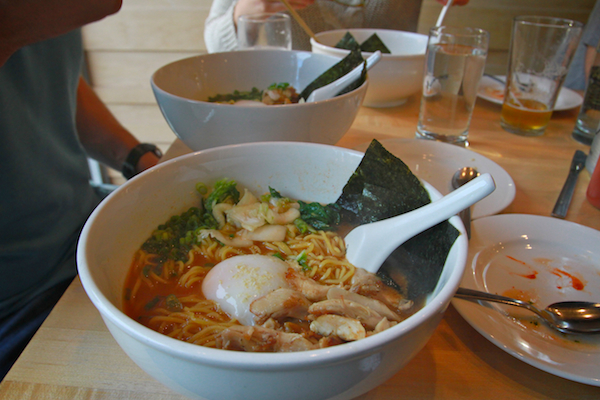 A bowl full of deliciousness! The noodles are scrumptious.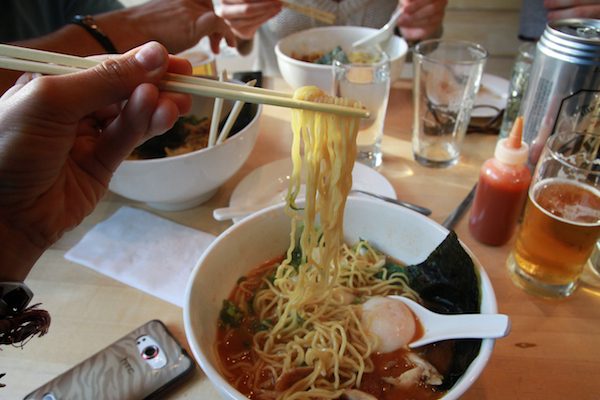 It gets packed at Momofuku Noodle Bar, so be sure to arrive early.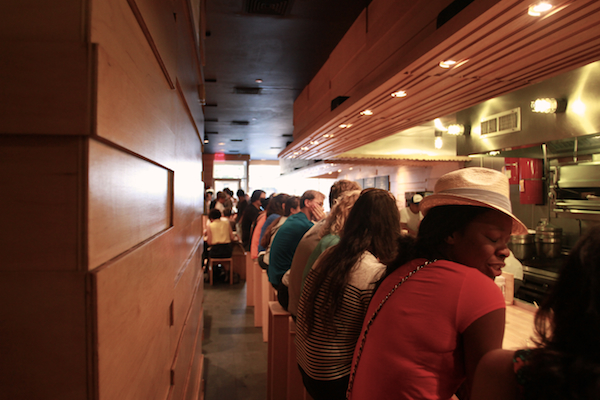 They have a very small selection of desserts at the restaurant or you can walk right down the street to Milk Bar.
The corn cookie is one of my favorites. That and the cornflake marshmallow one. ZOMG.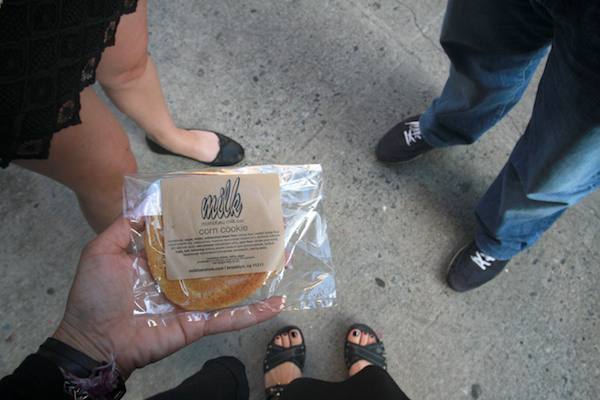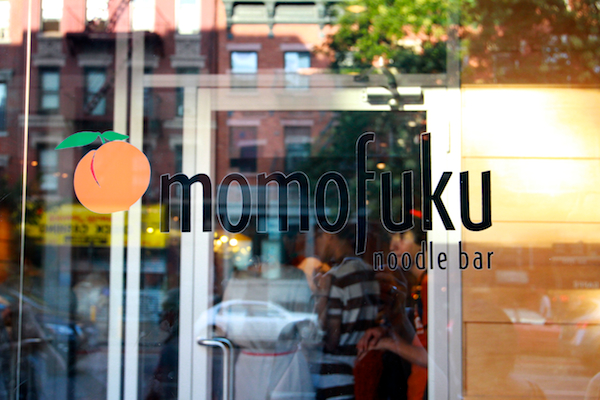 171 first avenue
btwn 10th + 11th street
new york, ny 10003
Momofuku Milk Bar East Village
251 e 13th st
new york, ny 10003
corner of 13th street / 2nd avenue
If you're not able to go, you can make some of their dishes at home! Check out the Momofuku Cookbook and Momofuku Milk Bar!