Reminder Alert: Valentine's Day is just around the corner.
This year I decided to doing something a little different; I'm making personalized journals from Minted!
When I was at Alt last week, I spied these cute/custom journals at the Minted booth. Top-notch paper & print quality, customization options, with a fantastic assortment of designs? COUNT ME IN!
A few days ago, I made six personalized journals yesterday for a few of my friends & family. Each journal contains 40 pages of lined/unlined paper. I made the executive decision and chose lined paper for each journal and I customized each one of them with a few personal touches. Here's what my journals will look like:
This is a journal for my Valentine. That's me & Casey. Although I think I'll be the one using this notebook 😉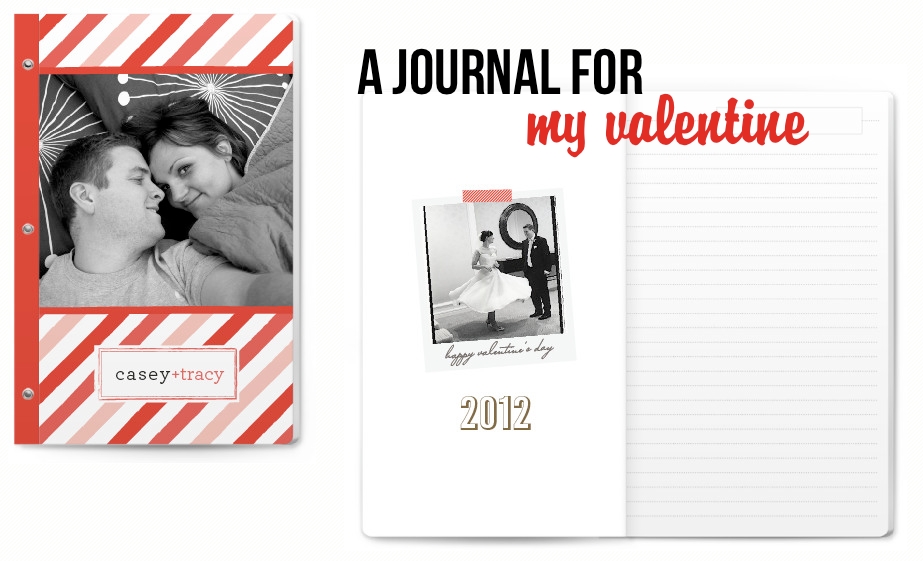 Since that journal might be a little too girly for Casey, I made him a custom wine journal!
He's always stealing my notebooks & ripping papers out. Now he has a special custom journal with a few pictures I took of wine on the outside. On the inside I put a picture of me drinking red wine.
I also included a cute little quote from Dean Martin- "You haven't drunk too much wine if you can still lie on the floor without holding on."
Hilarious.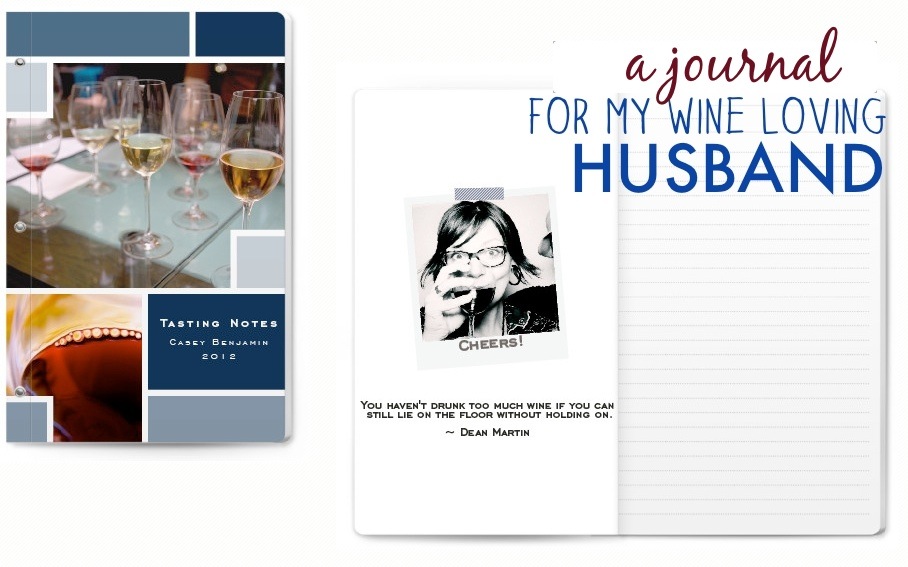 Here's one for Cooper! I bet he'll love the fact that his picture is on this inside.
We can draw in it together. I'm pretty excited about that.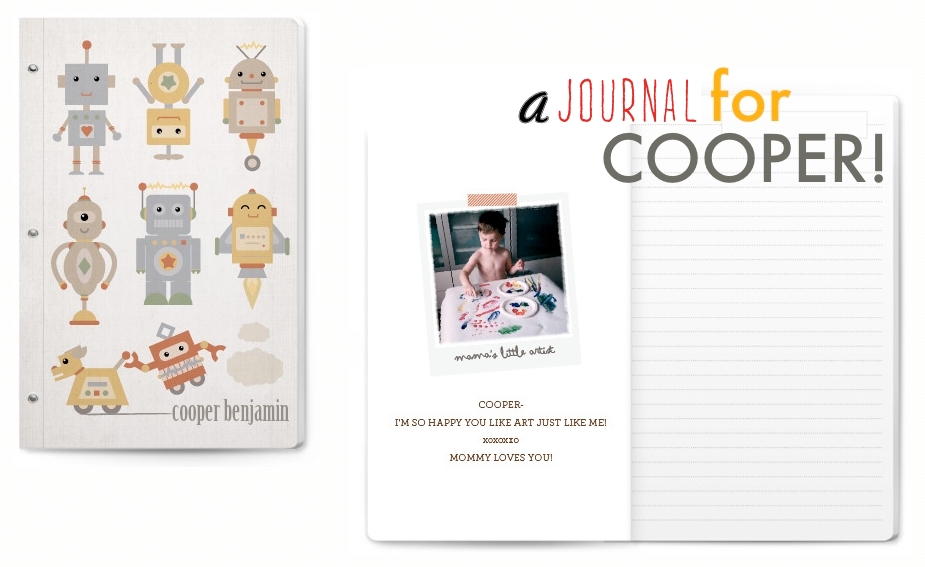 Here's one for Joy. It's special, just like her. Maybe she'll scribble ingredients for a super special recipe in it?
Maybe she'll draw pictures of leg candy in it? Who knows!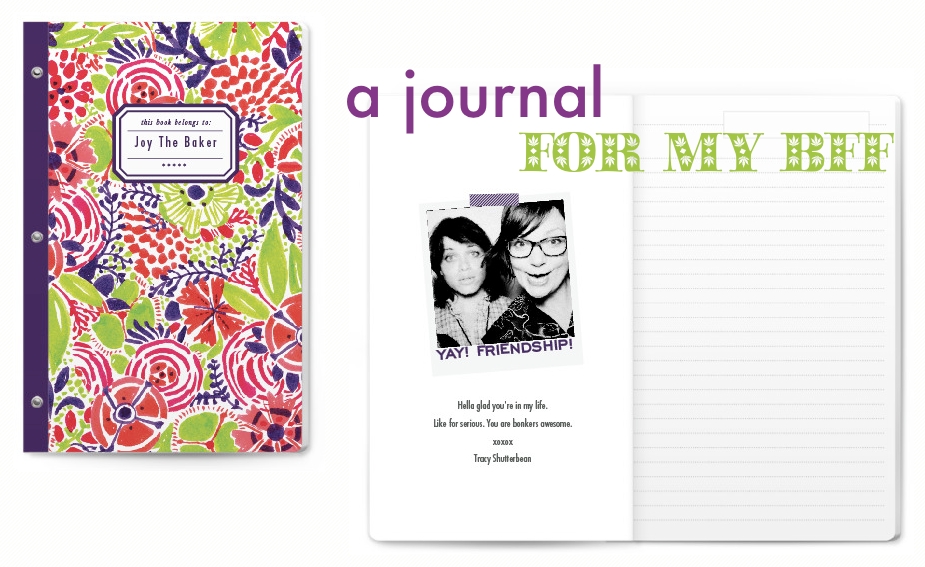 My friend Christine deserves one! She's redesigning my website, after all!
Plus she just put up with my messy hotel habits at ALT. This print reminded me a little of her blog background.
I know she'll love the paper quality and the fact that her name is on it!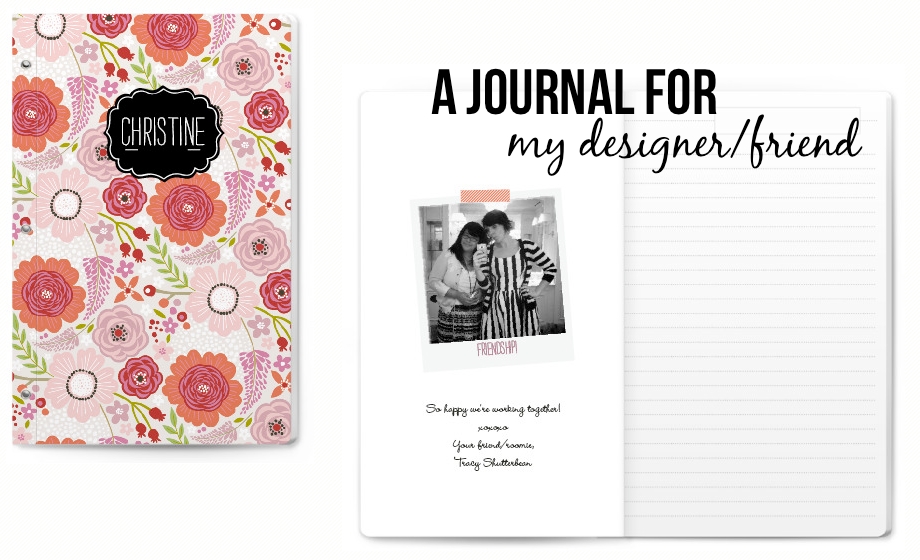 And of course I made a notebook for MY MOM. She loves reading & she loves making lists of books she's read.
Hopefully she'll like this little book journal! How could she not? I put a pic of Cooper in it!
I added a quote from Carlos Ruiz Zafón "Books are mirrors: you can only see in them what you already have inside you."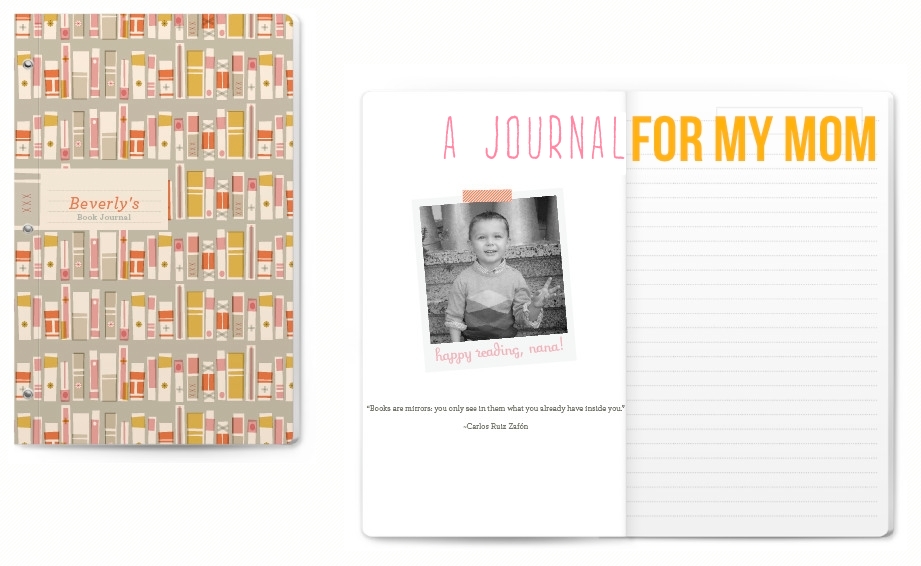 Here's the deal! I'm picking SIX different winners for this giveaway.
You each get to make your own custom journal!
To enter, please leave a comment below.
You can enter TWICE by going to the Shutterbean Facebook page and liking/following me!
(Just leave another comment telling me that you did so)
GIVEAWAY ENDS WEDNESDAY FEBRUARY 1, 2012.
Be sure to check out all the cool journal designs at Minted. They have a fantastic assortment of customizable Valentine's Day Cards too!