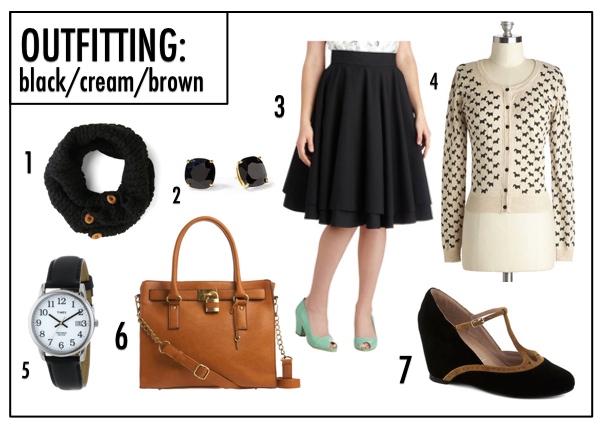 Welcome to one of my new features: OUTFITTING.  
Every now & then I'm going to share an outfit I put together. I hope you like it!
Now…onto the clothes! If you told me a few years ago that I'd end up liking the combination of black, cream & brown, I would have never believed you. Isn't it funny how your tastes can totally change? I think it might have something to do with all the wood ceilings in our house. I'm embracing the combination of brown & black because I kinda have to!
One/Two/Three/Four/Five/Six/Seven