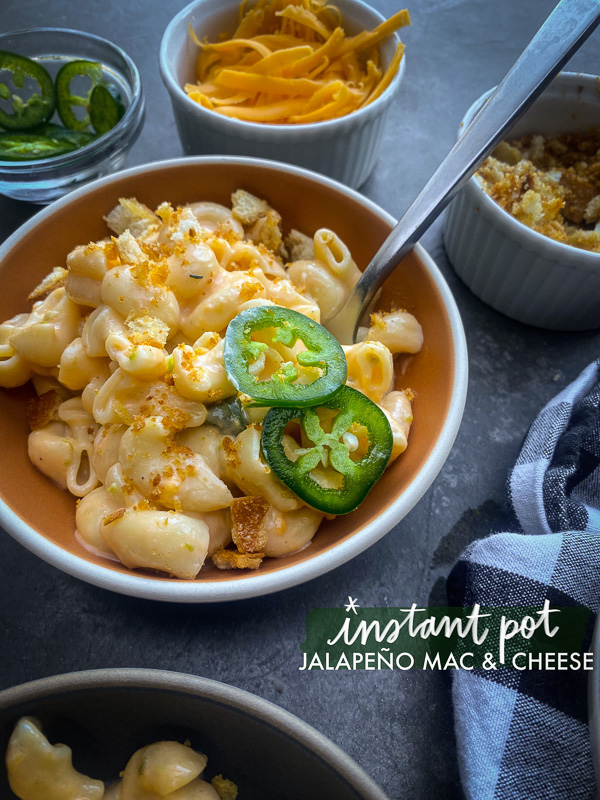 I was looking over the recipes I've made in the past year and I would file them all under COMFORT FOOD. I have pieced together a lineup of meatloaf, biscuits, sausage & white bean bake, and let's not forget baked apples with oat crumble!. Do you know what we need to add to the list? Instant Pot
Jalapeno Mac and Cheese.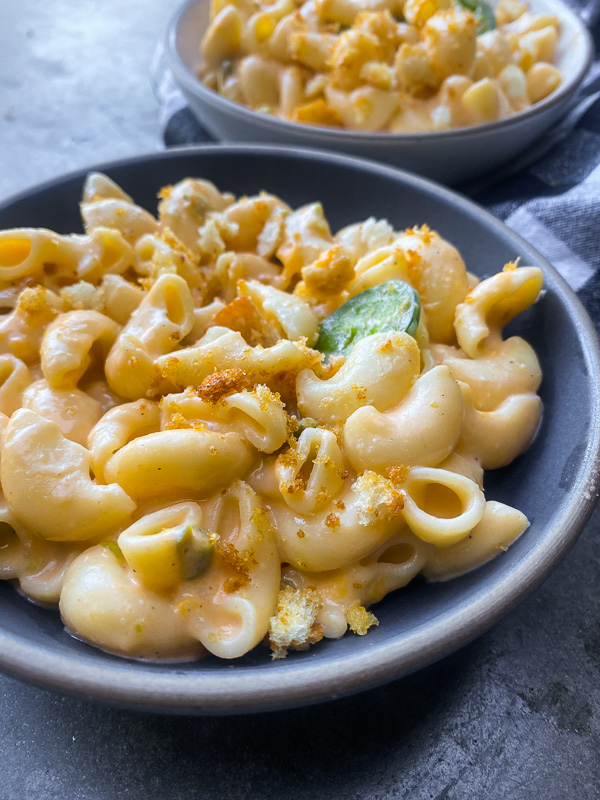 We like things spicy around here, hence the jalapeno in the mac & cheese. The only thing that doesn't work out with this recipe is that my child refuses to eat mac & cheese. He truly doesn't know what he's missing. Meanwhile, Mom and Dad will be sitting at a table together during lunch eating leftovers while working from home. We'll pretend we're on a date…just a party of two, happily eating jalapeno mac & cheese together.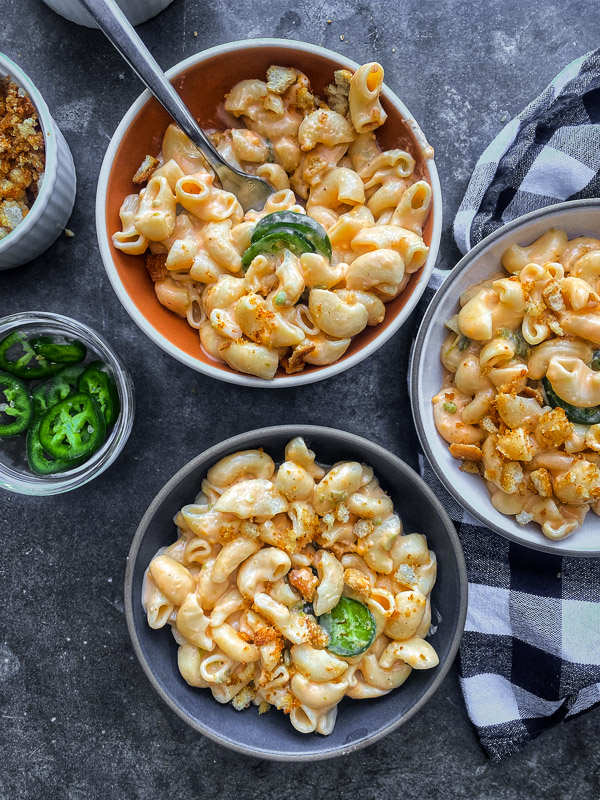 HOW COULD YOU PASS THIS UP?
Ingredients involved in this deliciousness: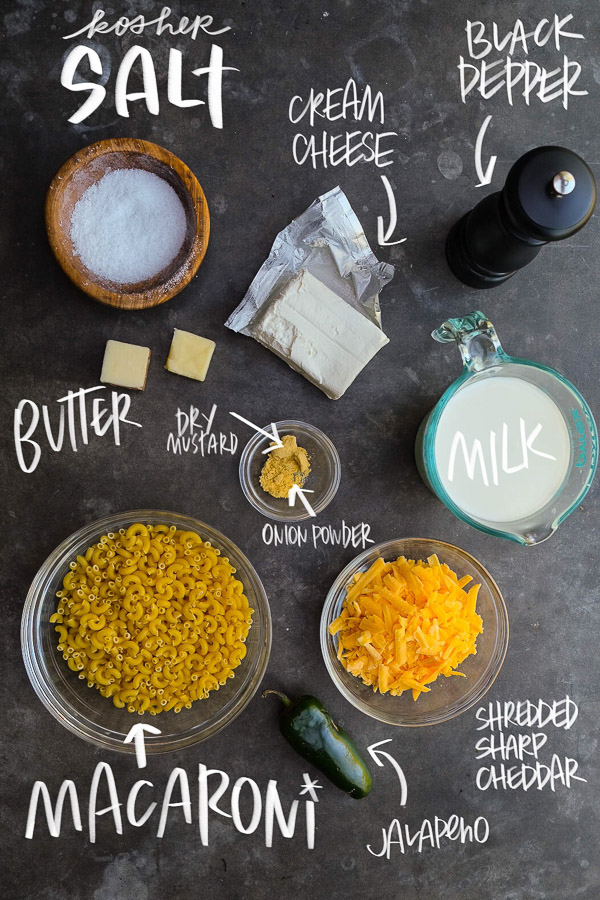 Chop up a jalapeno. The more seeds you leave in, the spicier your mac & cheese is.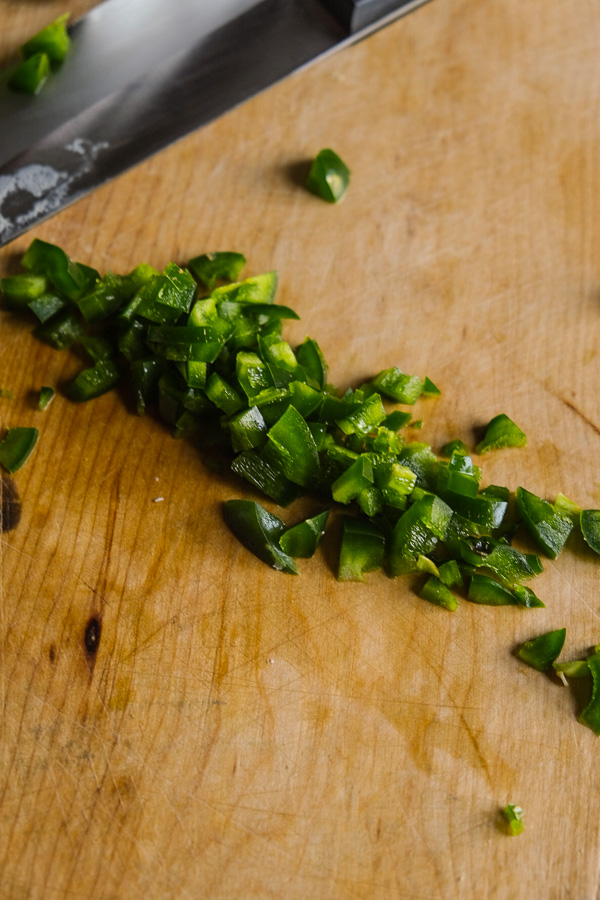 The pasta goes into the Instant Pot
with dry mustard, onion powder, salt & pepper, butter, and jalapeno. Turn on High Pressure for 6 minutes and let it go!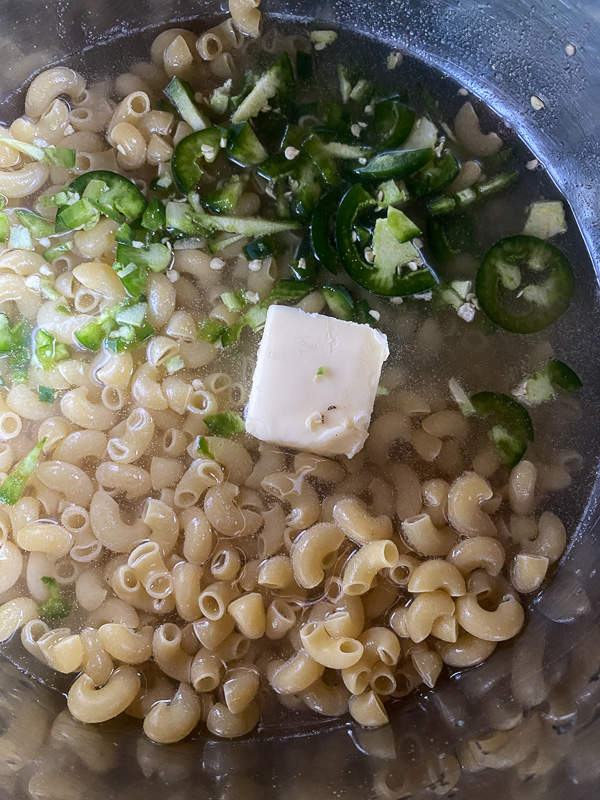 Release steam manually. Open it up! The pasta is cooked and you'll find some residual water. We're going to use that starchy water for the base. Stir in the cream cheese.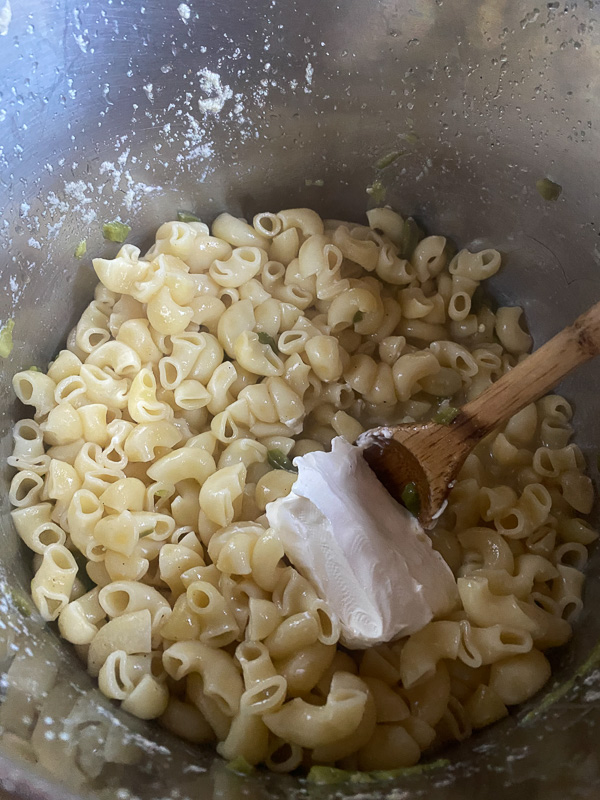 Followed by the milk. Stirn in the cheese.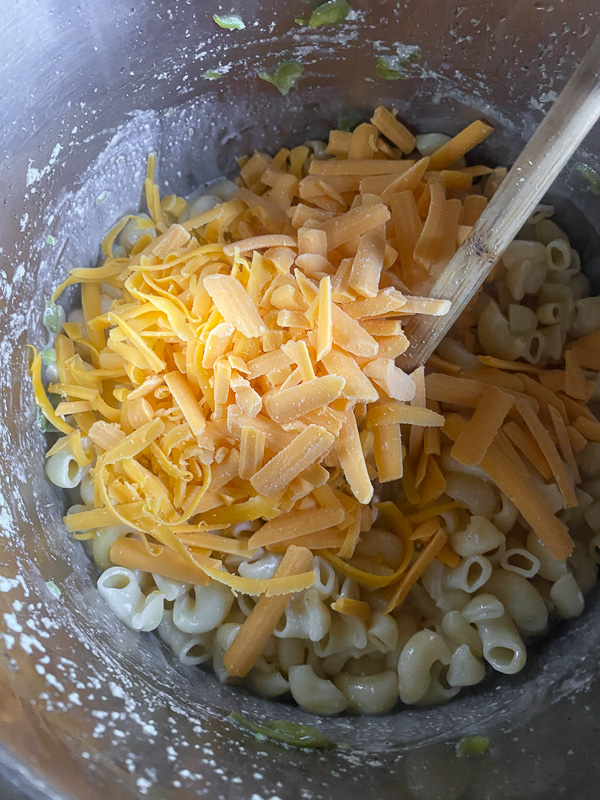 OH MY GOODNESS.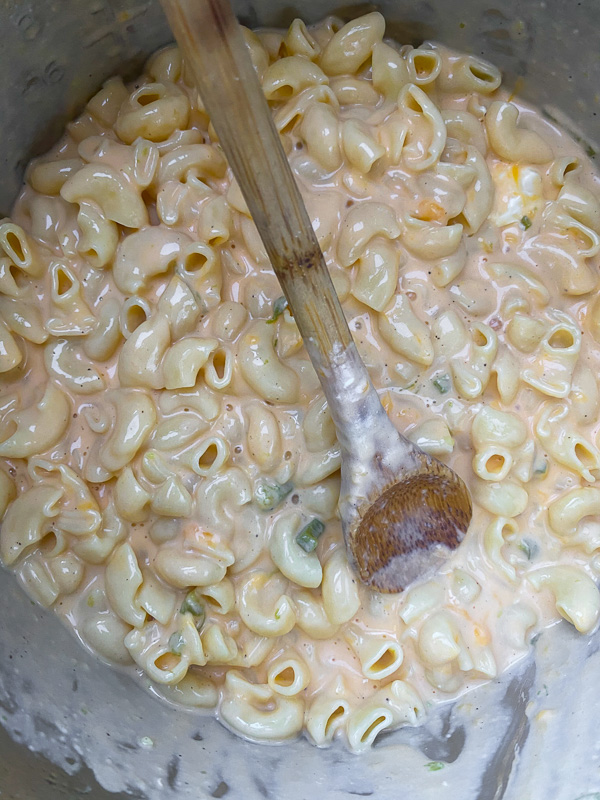 Nosedive right into this.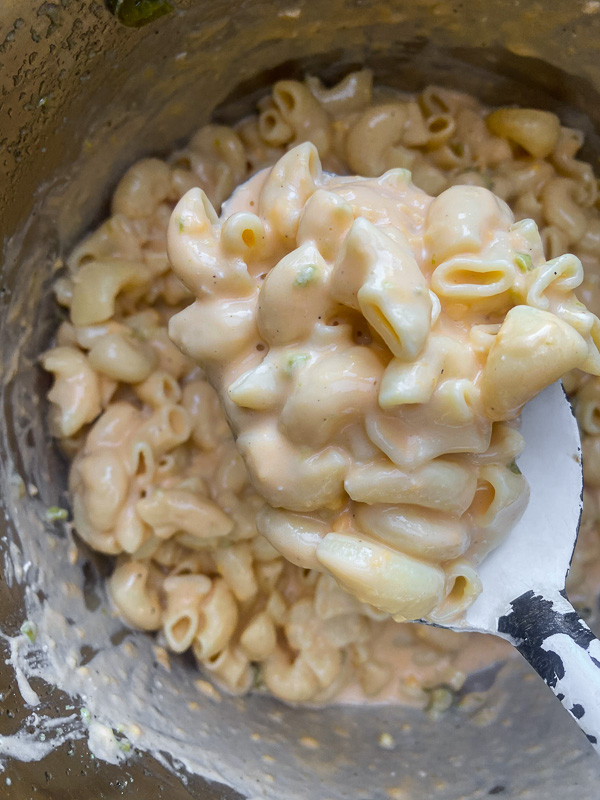 Hello MOMMY.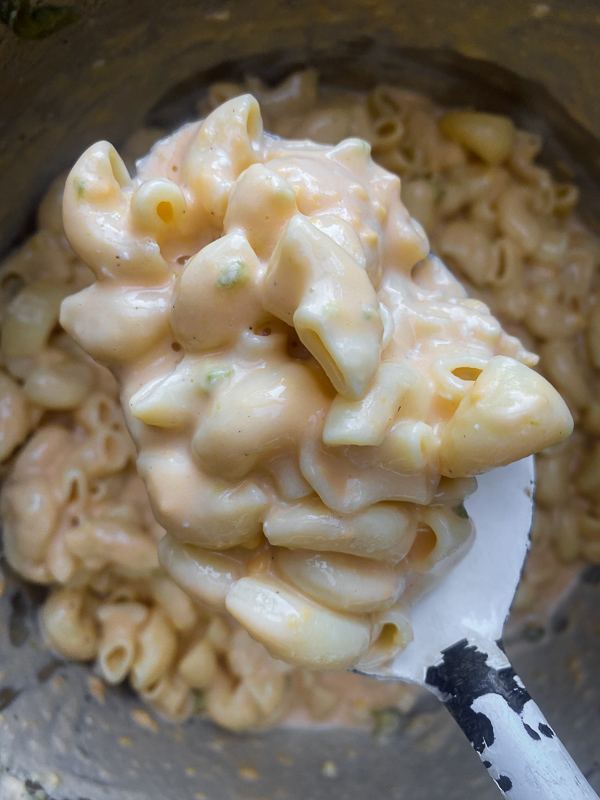 Let's serve it up! OR!!!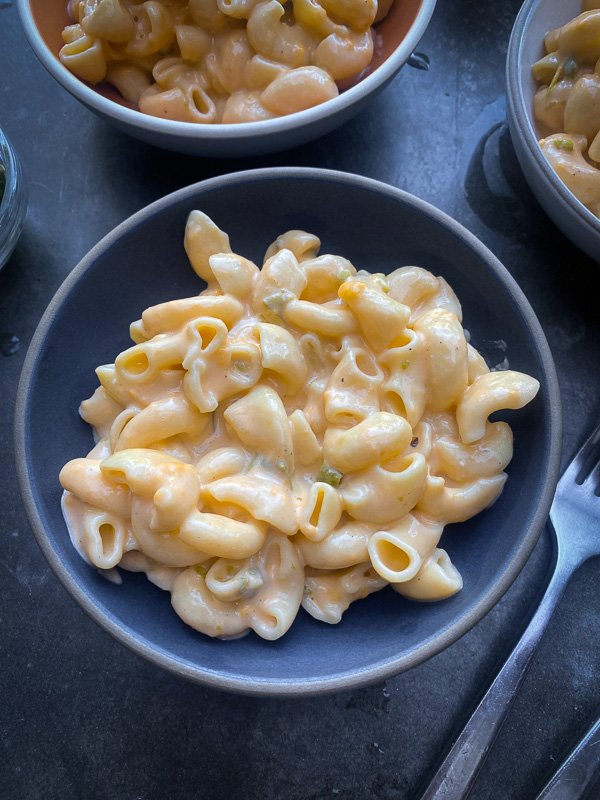 If you want to enhance it and want a little crunchy bit.
Take some croutons (store them in the freezer to keep them fresh!)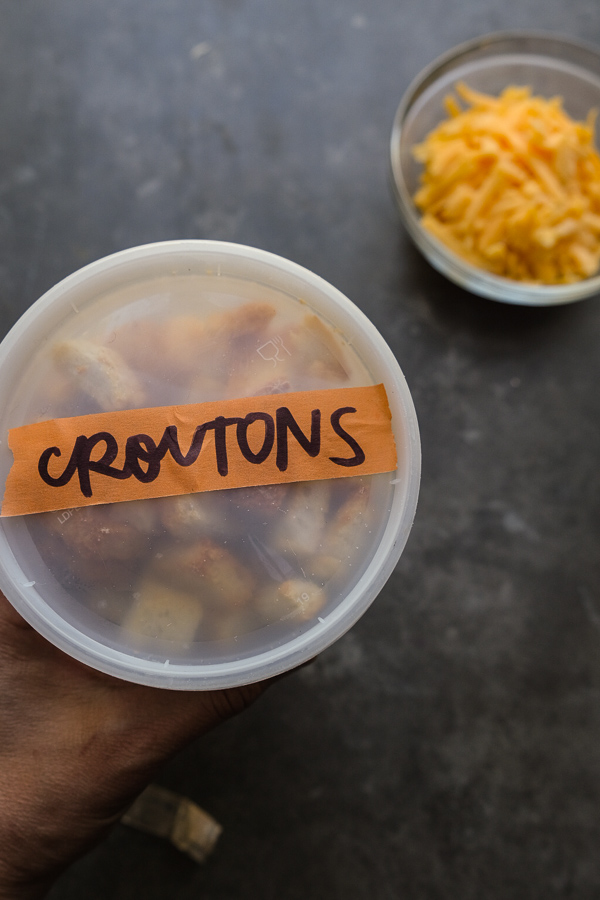 Bash them up in a baggie.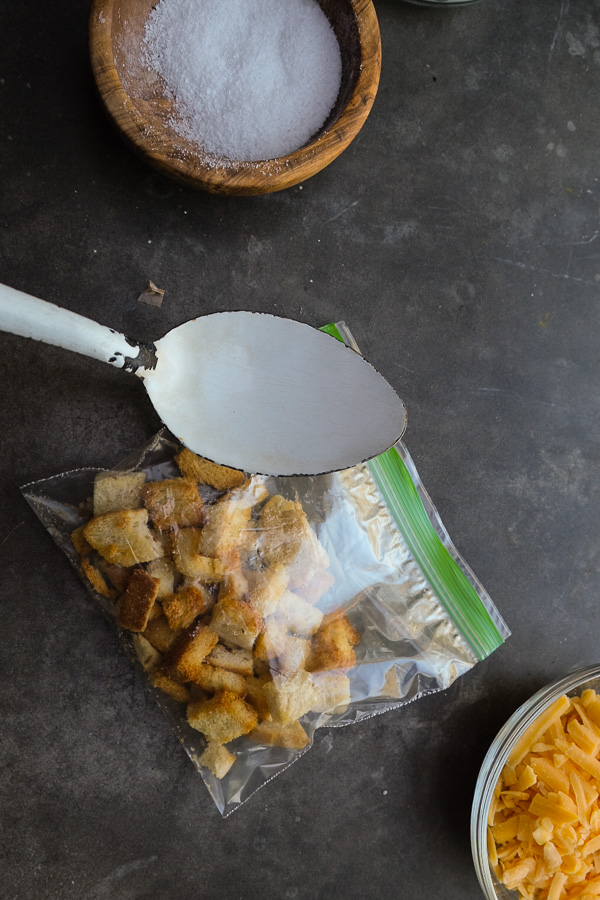 Instant bread crumbs.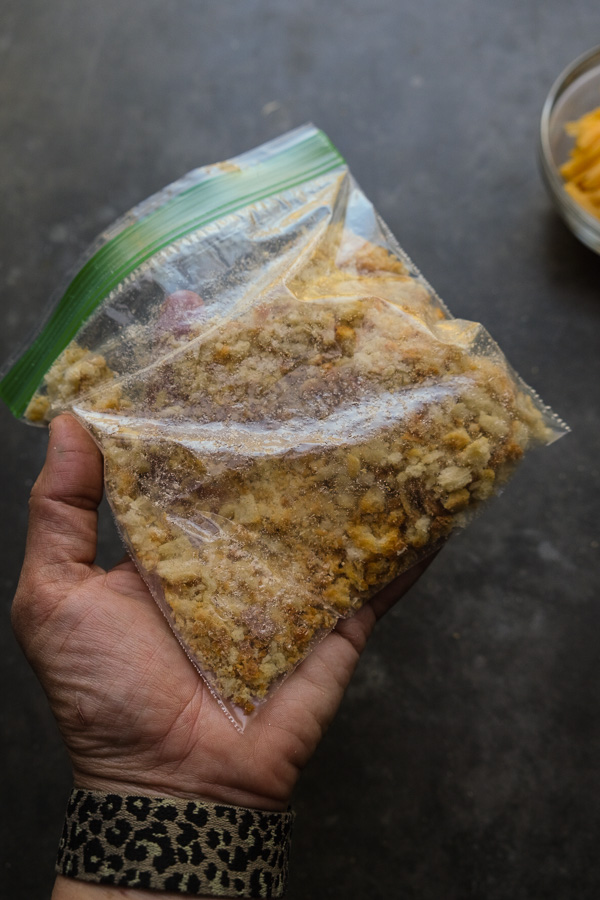 Brown them in a skillet with a little olive oil over medium-high heat.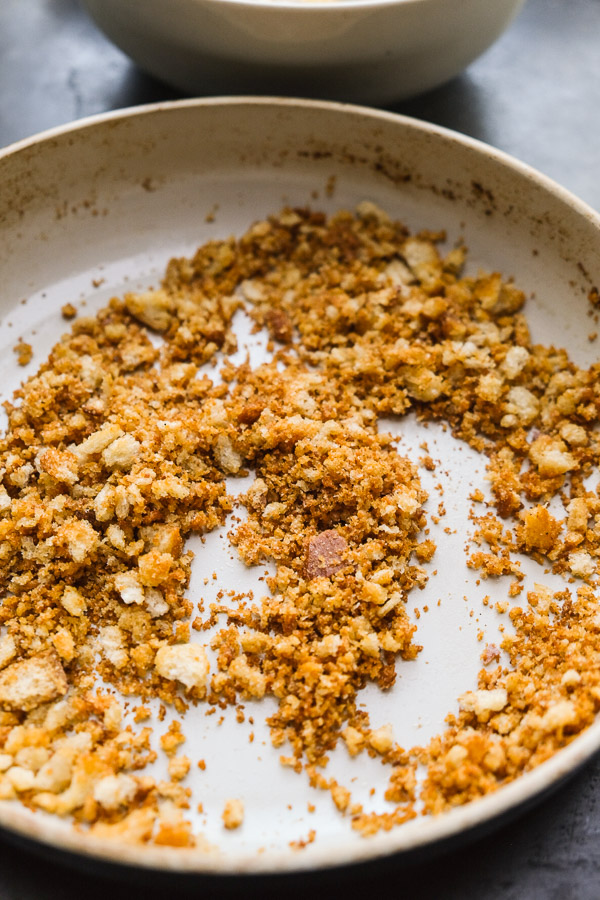 Sprinkle bits on top!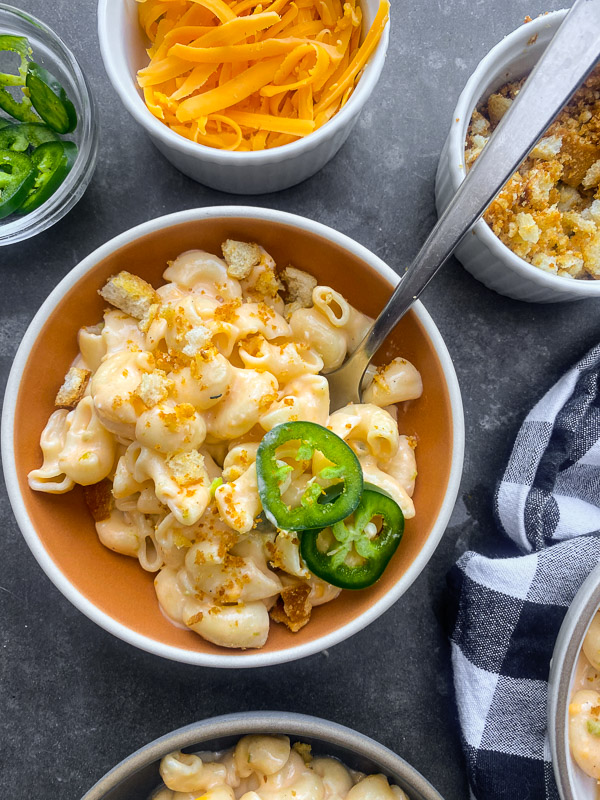 Jalapenos on top! I'd throw in some pickled jalapenos if you've got them!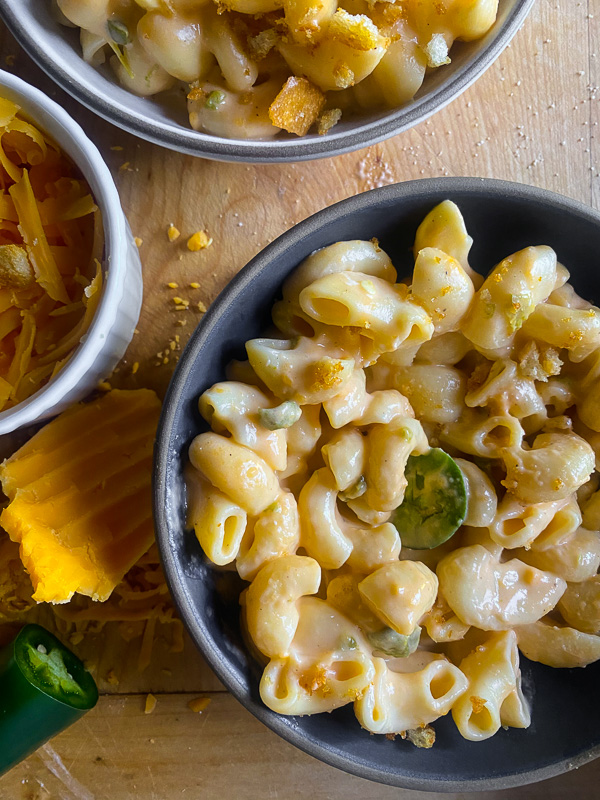 I hope you love it too!
Instant Pot Jalapeno Mac and Cheese

makes 6 servings

2 ½ cups dry macaroni

3 cups water

½ teaspoon onion powder

1 teaspoon dry mustard

1 jalapeno, chopped

¼ teaspoon salt

¼ teaspoon pepper

2 tablespoons salted butter

3 ounces cream cheese

½ cup whole milk

2 ½ cups sharp cheddar cheese shredded

Add dry macaroni noodles, water, onion powder, dry mustard, jalapeno, salt, pepper, and butter to the Instant Pot. Set Instant Pot to 6 minutes (MANUAL) on high pressure. When completed, release pressure and take off the lid. There will be leftover water from cooking, do not drain.

Add the cream cheese to the macaroni and stir until melted. Slowly add milk to coat the noodles and bread up cream cheese. Stir in the cheddar and mix until melted. Season to taste.