About
Hi there.
I'm Tracy Benjamin aka Tracy Shutterbean.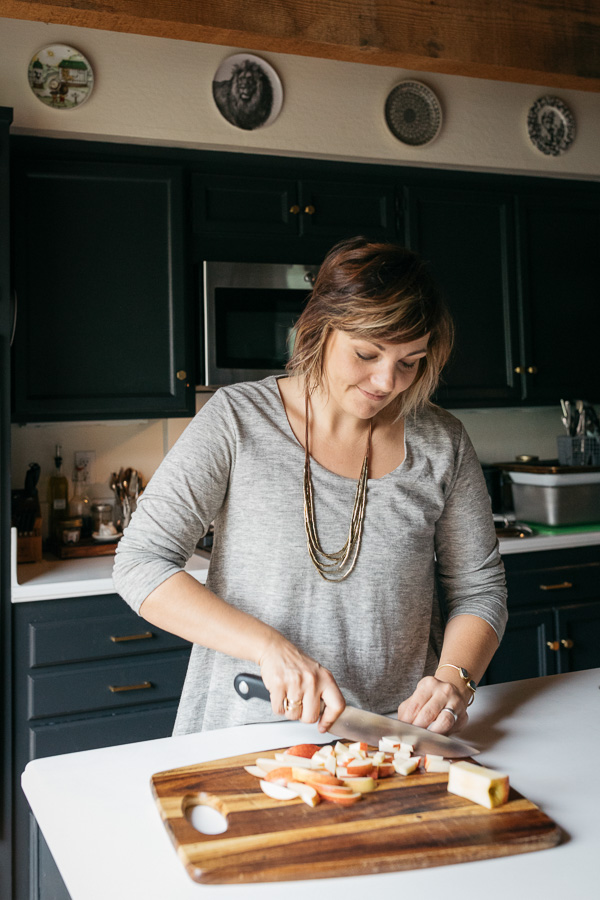 I'm a working mom/wife/photographer based in the San Francisco Bay Area.
Shutterbean is a space (started in 2007!) where I can be creative and celebrate my love for life through photography and food. Each week, you'll find a couple of new recipes, snippets of my everyday life, occasional organizing tips, and a few decorating posts. I dabble in a lot of things. You'll learn that quickly.  With each recipe I share, I break down the steps so you know what you're in for.  My goal is for you to take pride in your work, keep at it, and learn from your mistakes.
 Life is better with good food. Don't you agree?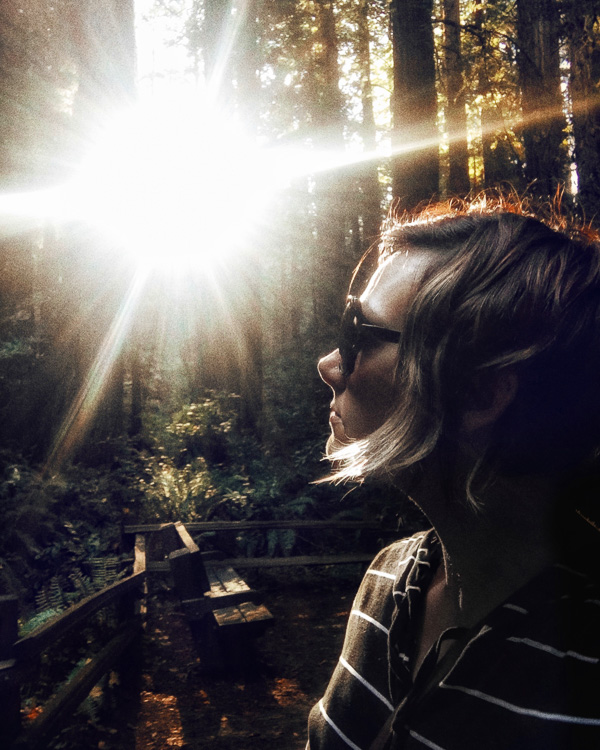 I should also mention that I love making lists. I make them every Friday.
Here's one for you:
I would list going to Target as one of my hobbies.
I'm a thank you note person. Sometimes I forget to mail them, though!
I love ADORE stripes and ANYTHING black & white.
I impulsively laugh when people trip. I can't help it.
I will order anything that contains banana on a dessert menu.
I have failures in the kitchen, yes I'm human.
I can't STAND mayonnaise.
I love carbs in any form. Except potatoes au gratin. Def not into those.
I'd love to meet Bill Murray, Martha Stewart & Oprah. Maybe all at the same time. Life goals.
FREQUENTLY ASKED QUESTIONS
What kind of camera do you use?
I use a Fujifilm X-T1 and mostly my iPhone these days.
How did your love affair with food begin?
My love affair with food probably began the second I was conceived! I'm half Italian which means I'm always thinking about food. When I'm eating breakfast, I'm thinking about lunch. When I'm eating lunch I'm thinking about dinner…It really never ends! It's always been like that! So yeah…it's an affair, and I'm totally hooked. Food and I are best friends. We have matching heart necklaces.
How did you come up with the name SHUTTERBEAN?
When I finished art school in 2004, I wanted to carve out a little place online to post my photography portfolio and current work. My husband (who was my boyfriend back then) set up a website and asked me to create a URL. I took SHUTTER, like the camera shutter, and BEAN, my nickname, and combined the two! There wasn't much thought put into it because I had no intention for anyone to see it, let alone become a food/craft blog! In 2007 I started posting pictures of the food I was making and things I did around the house on the site, and it suddenly transformed from an online portfolio to a food blog/journal. Now it's my happy place!
What is your favorite kitchen gadget?
My immersion blender! I get so excited to use it and think of how difficult it would be if I had to transfer soups into a blender to make them smooth! Second to that would be my juicer. It's a great thing to have when you've got friends over. I love converting people into JUICE people.
Where do you find your recipes?
Magazines, cookbooks, Pinterest. I also sometimes spend time looking at menus online just to spark my imagination.
Do you plan your menu ahead of time and shop from there?
Every Sunday night, while we are watching TV shows, I take out a stack of recipes I want to accomplish and make a grocery list! I tend to pick out recipes with ingredients that aren't super exotic or rare because if I don't end up getting to the recipe, I can find another way to use the ingredients later that week. For example…let's say I want to make zucchini fritters, but something gets in my way and I can't make them. I might end up making a quick stir fry and throwing in the zucchini that didn't become fritters. So usually I go grocery shopping once a week, but there are some weeks where I'm there twice or even three times because I get distracted and forget something. I don't like when that happens.
How do you fit in cooking, taking photos, blogging, etc. on top of your daily "must do's" like taking care of a home and family, working, and finding time for yourself?
Umm. I have no idea! Let's be honest. There's no way I could possibly cook & bake every day of the week. During the first year of Cooper's life, I struggled for balance. I wanted to be creative in the kitchen but I found that I had to be most creative with TIME management! In that year, I learned that the only way I would be able to continue doing what made me happiest was to lower my expectations and sacrifice a few things in the process.I don't have to do it all, ALL THE TIME. So my laundry is piling up….at least I have these awesome sticky lemon rolls!
I set out to make at least 2 new recipes a week. These recipes are usually simple, totally approachable, and don't require several trips to the grocery store. With all of the other meals each week, I use trusted recipes that have become part of my rotation….in other words, I can do them in my sleep. Some days we have cereal for dinner and other days it's quesadillas. But the fact that we have a few new recipes to try each week makes it fun, exciting and new. The best part is that I end up with new recipes to my rotation. Also, my husband helps out a lot. He watches Cooper when I'm working in the kitchen on weekends. And if I'm executing a recipe during the week on the days I'm work from home, I plan something during his nap time or I make something while he's eating in his highchair.
How does blogging your meals change the way you work in the kitchen?
It changes a lot! You have to be extremely organized and think of everything you have to do before you do it! Because I like to take pictures of the entire process of making a dish, it's important to take deep breaths and center myself after each step! I usually start with an overview shot of all of my ingredients because it's a good mental check to see if I am missing an ingredient before I get started. My kitchen turns into a tornado of activity. Messes are made, things are knocked over steps are occasionally made out of order, but somehow I get through it. Some days I'm racing the clock because the sun is going down before my food is finished! My advice to you is to clean up as you go! The process can't take a lot out of you!
PRESS
Voted one of Time Magazine's 50 Best Websites of 2013
One of Babble's Top 100 Food Blogs of 2013
Voted one of Daily Tekk's 100 Most Interesting Blogs of 2014
Make Ahead Freezer Burritos at The Kitchn
Interviews:
FULL DISCLOSURE
I am a member of the Amazon affiliate program. If you decide to buy something (like a cookbook) I have linked, a small portion of the sale goes to me.  Thank you for your support! I appreciate you!
PRIVACY POLICY
The privacy of visitors to shutterbean.com is important to us.
At shutterbean.com, we recognize that privacy of your personal information is important. Here is information on what types of personal information we receive and collect when you use and visitshutterbean.com, and how we safeguard your information. We never sell your personal information to third parties.
Log Files
As with most other websites, we collect and use the data contained in log files. The information in the log files include your IP (internet protocol) address, your ISP (internet service provider, such as AOL or Shaw Cable), the browser you used to visit our site (such as Internet Explorer or Firefox), the time you visited our site and which pages you visited throughout our site.
Cookies and Web Beacons
We use third party advertisements on shutterbean.com to support our site. Some of these advertisers may use technology such as cookies and web beacons when they advertise on our site, which will also send these advertisers (such as Google through the Google AdSense program) information including your IP address, your ISP , the browser you used to visit our site, and in some cases, whether you have Flash installed. This is generally used for geotargeting purposes (showing New York real estate ads to someone in New York, for example) or showing certain ads based on specific sites visited (such as showing cooking ads to someone who frequents cooking sites).
You can choose to disable or selectively turn off our cookies or third-party cookies in your browser settings, or by managing preferences in programs such as Norton Internet Security. However, this can affect how you are able to interact with our site as well as other websites. This could include the inability to login to services or programs, such as logging into forums or accounts.
LET'S WORK TOGETHER!
I only do sponsored posts on Shutterbean, if they're a good fit!  Are we a good fit? Let's figure it out. I am also available for food photography & recipe development If you're interested in working together, please email me at partnerships@shutterbean.com. I look forward to potentially working with you!
Contact