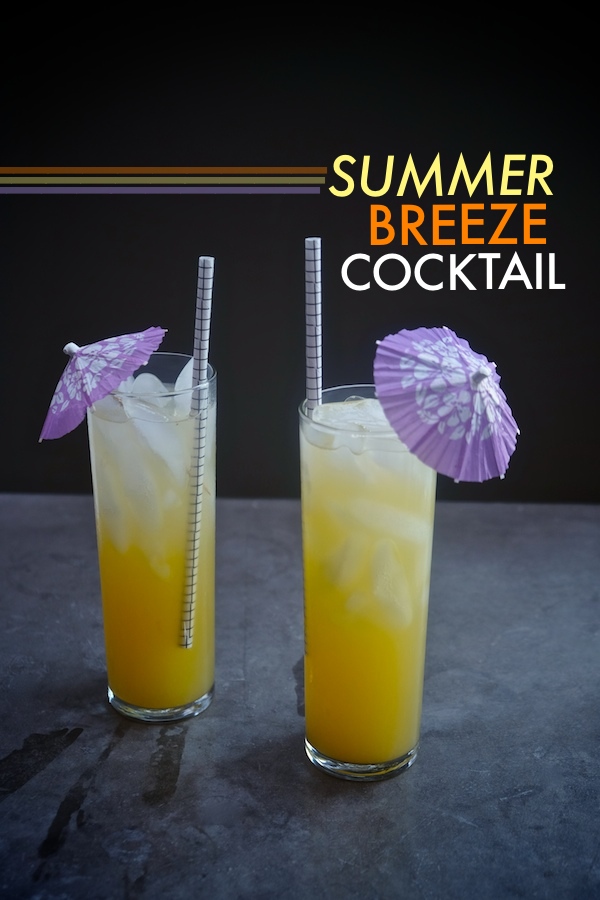 New recipe! Summer Breeze Cocktail
I'm currently sitting in a rental house with my family. My Dad is reading some mystery novel on his kindle (it's so cute how big the font is!), my mom is on the computer playing solitaire, my niece is up in her room watching YouTube videos and Casey and Cooper are watching the Red Sox game next to me. I'm sitting here with a bourbon & ginger beer drink… contemplating headphones because I'd like to tune out baseball commentary. Uggh. Headphones mean I have to stand up. I don't want to stand up.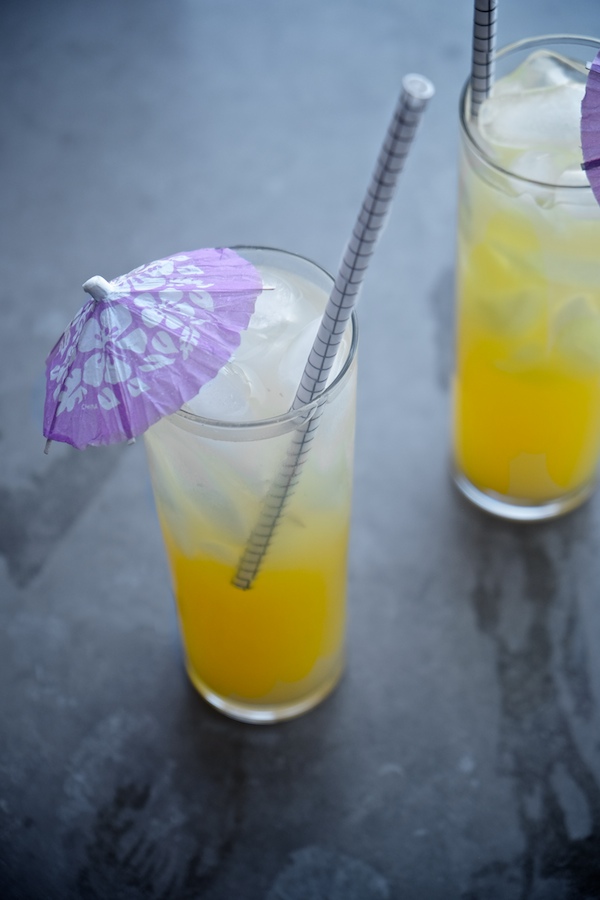 My point is…we all have our own ways of relaxing. Mine usually comes in cocktail form. A cocktail signals that I am ready to chilllllllllll. All it takes is one and then I'm cool. That's why I've got one by my side right now. This Summer Breeze Cocktail is my new favorite. I made it right before we left on our trip (such good packing fuel!). It's got a combination of fresh grapefruit juice, pineapple juice and gin. I used Hendrick's because I like the cucumber notes. It helps make the drink kinda spa-like. It tastes like drinks by the pool with a little too much sun on your cheeks… and a dozen of magazines at your side. I see an OK Magazine in your stack…. It's cook. No judgement.
Let's gather our ingredients: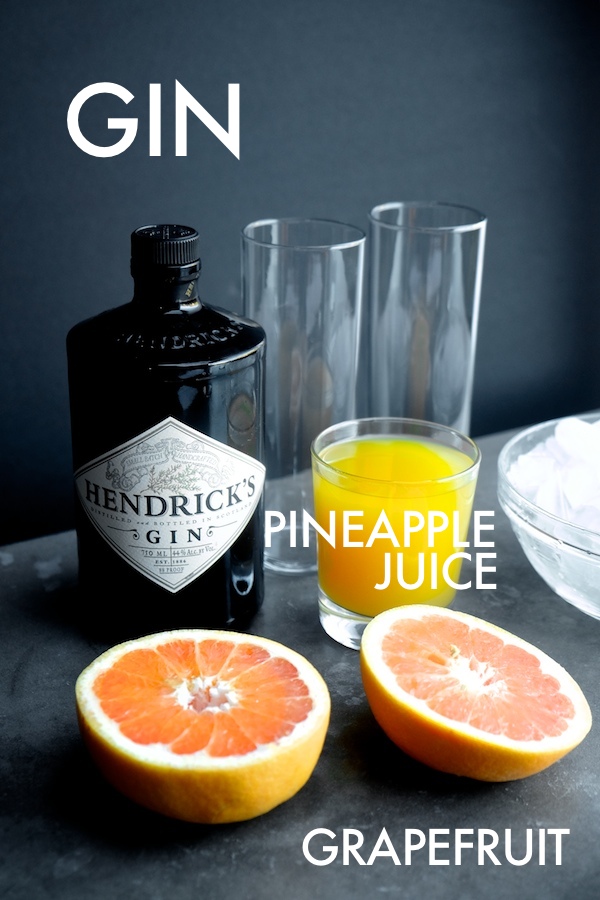 Ice Ice baby.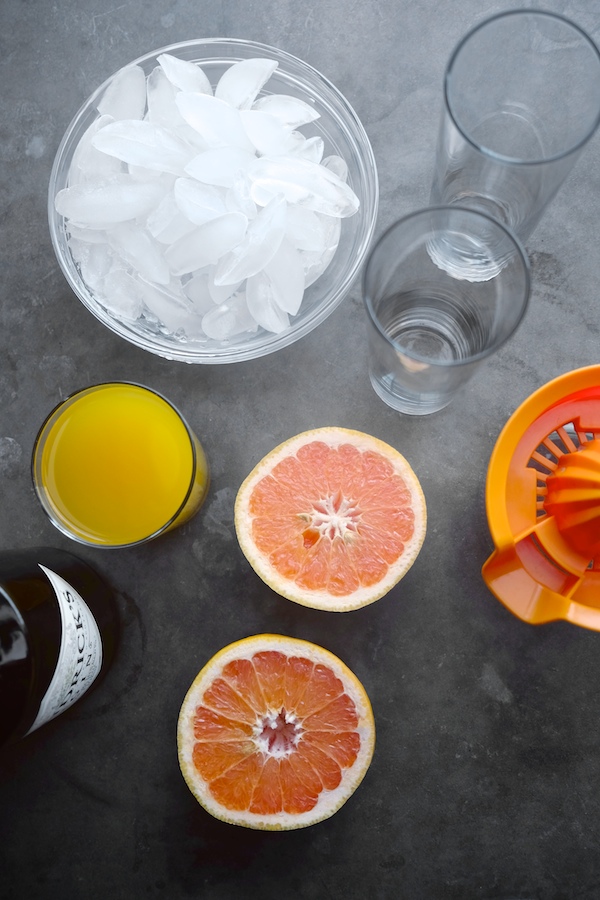 Grapefruit is juiced.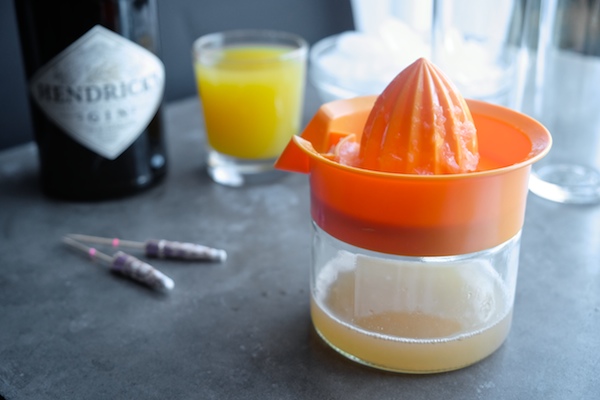 Gin goes in.
Pineapple juice follows.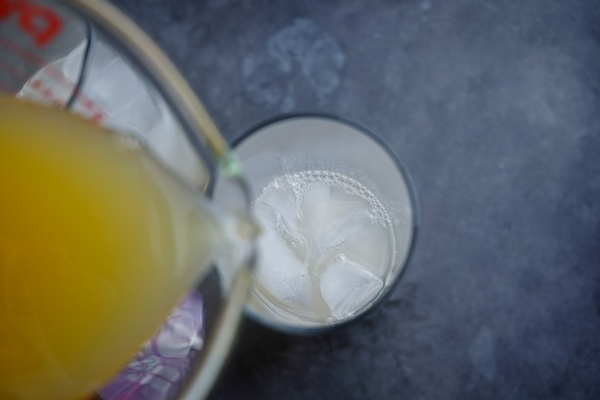 Hello grapefruit.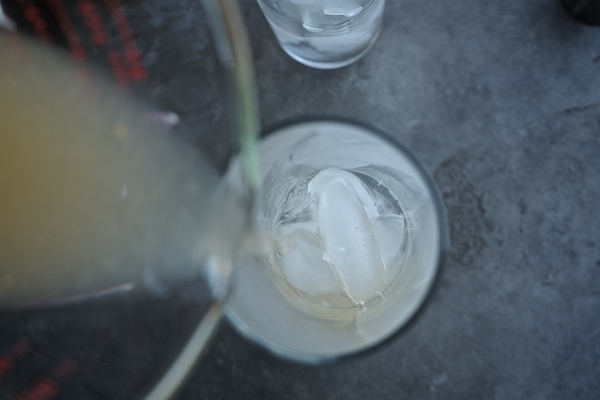 A little stir and some umbrellas. You could add seltzer to spritz up this drink.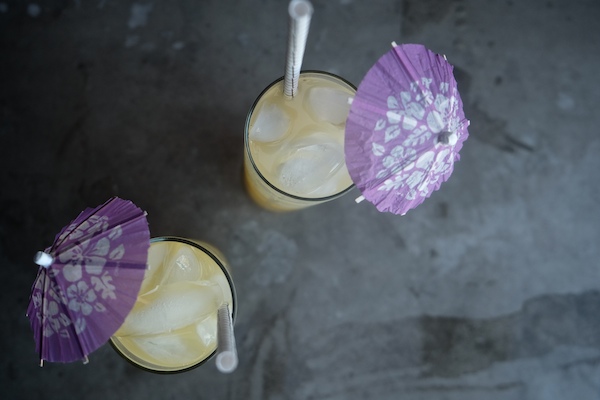 Cheers to that!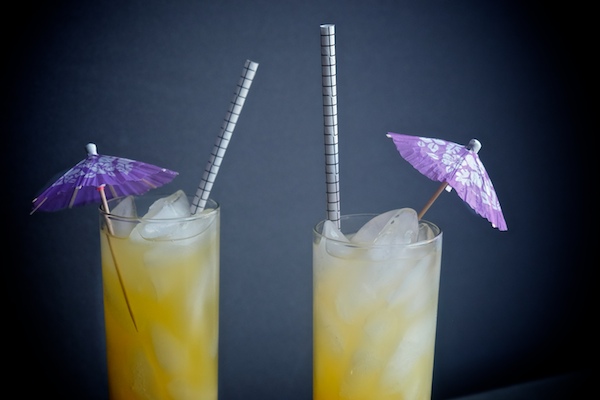 Summer Breeze makes me feel fiiiiiiiiiiiiiiine.
For more GIN drinks, try:
Summer Breeze Cocktail

makes 1 drink

recipe adapted from Martha Stewart Living

1/2 cup pineapple juice
1/4 cup pink grapefruit juice
2 ounces gin
ice

In a large glass, combine pineapple juice, grapefruit juice, gin. Add ice and serve.