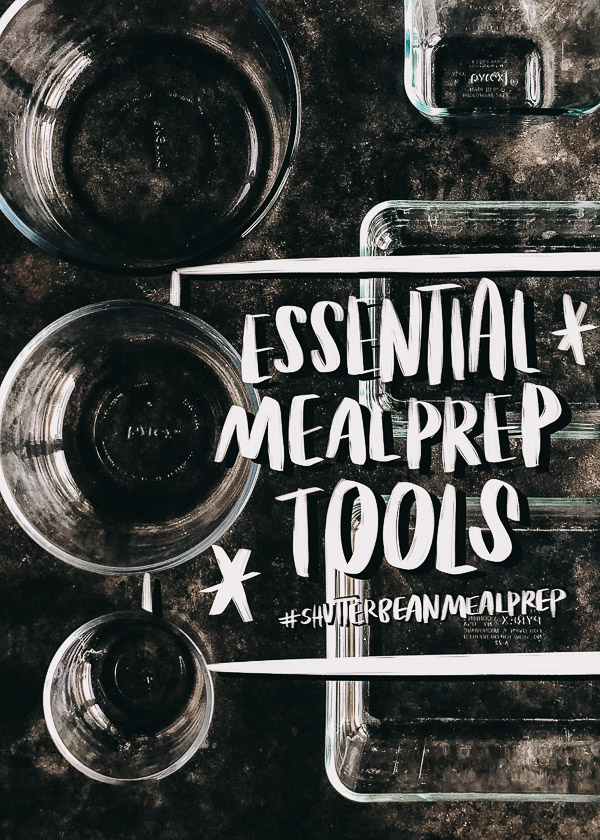 If you're going to get started in meal prepping, it's important to gather your Essential Meal Prep Tools!
After meal prepping for over 7 years, I have compiled all of the tools that help make meal prep a snap for me.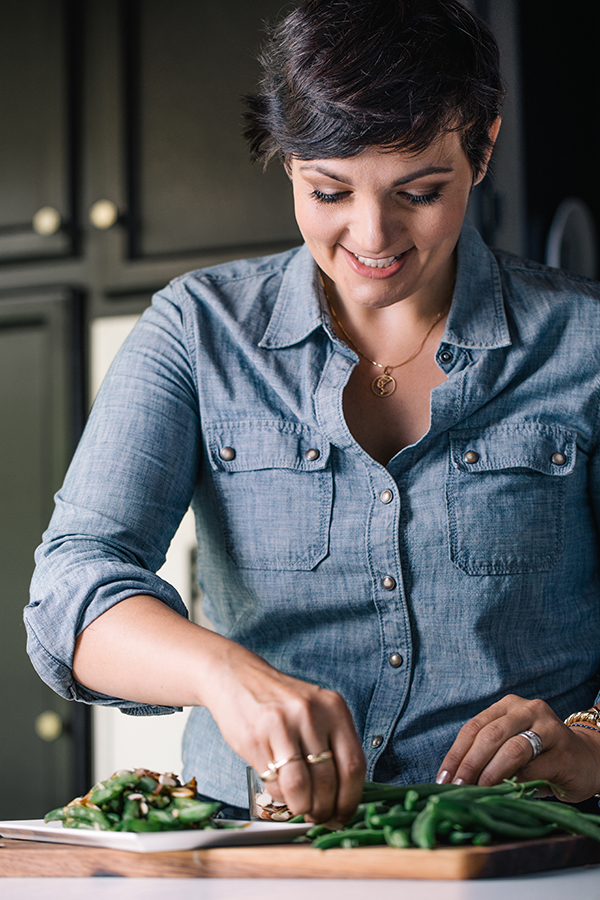 THIS IS WHAT IT TAKES!!

Let me walk you through my essentials! Not ordered by importance because everything is important!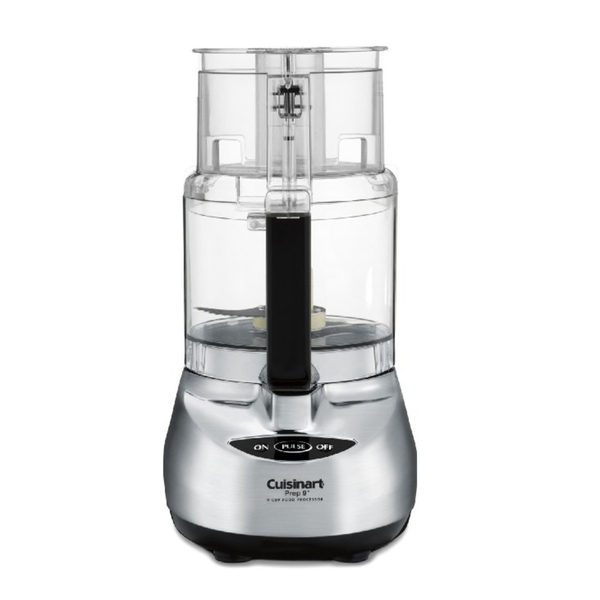 Whenever I get on an energy bar making kick (mocha energy bars!!), I use my food processor. It's a beast! I have very fond memories helping my mom shred zucchini to make zucchini fritters as shredded cheese for her baked artichoke squares. I've been known to use it for coconut butter, shredded rainbow salad, and pastry dough (triple berry galette) making too. It was a great wedding gift!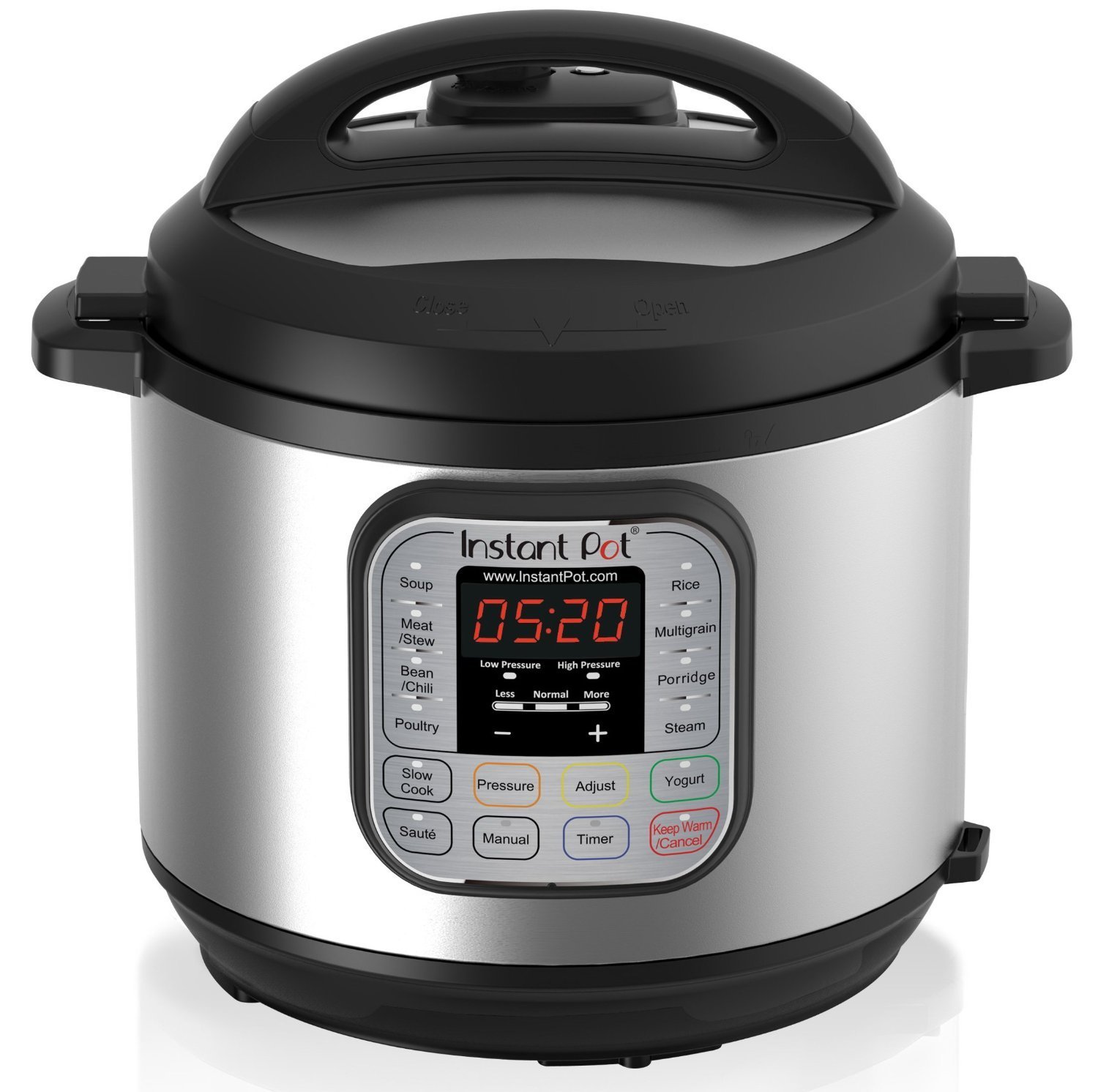 I use my Instant Pot every week to make hard-boiled eggs. It's also great for applesauce (I overbuy apples all the time) and bone broth. I also use it to make beans and steam potatoes for potato salad! See also sweet & sour red cabbage made in my Instant Pot!
If you cannot be trusted pouring a hot liquid into another container (like a blender) like me, an immersion blender is your best friend. I use it to make soup!! It's how I make my favorite carrot coconut soup, cream of spinach soup and dressings like simple caesar.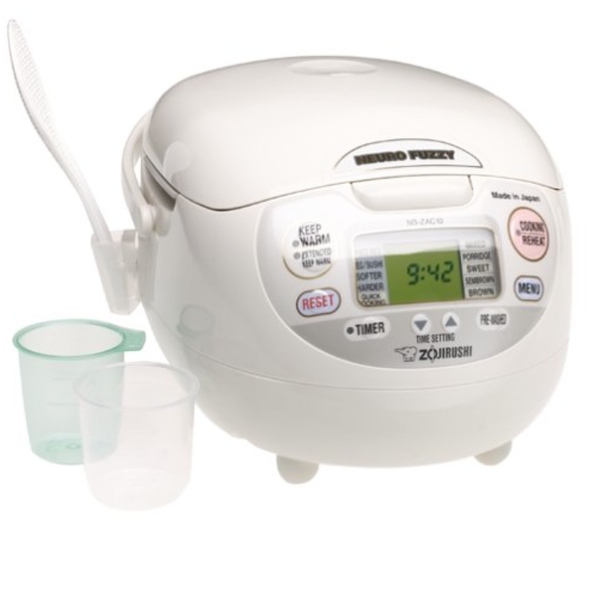 This is one of the wedding gifts I got (almost 14 years ago!) that I use all the time. My family loves rice so I am always making a batch for them during the week. I've also used it to make steel-cut oatmeal.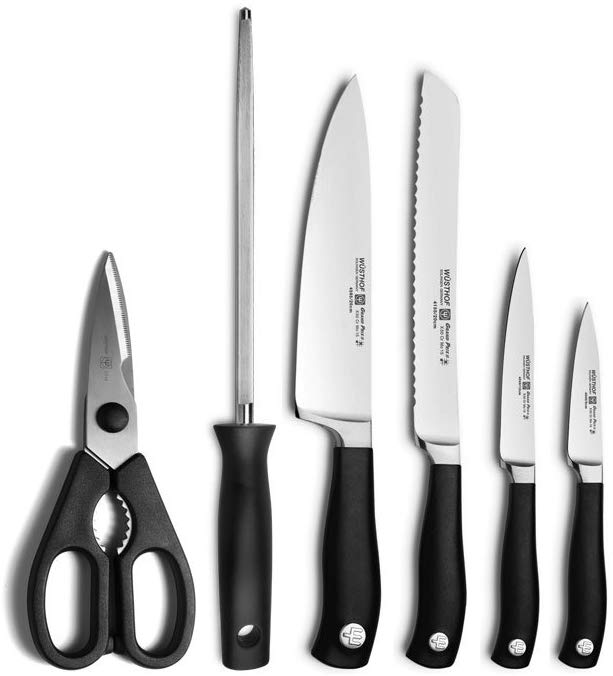 Chop therapy is best when your knives are sharp. Cutting up vegetables relaxes me. This is the set I have. I love the kitchen shears (one of my favorite tools!) and the chef knife is my favorite. I also rock a 7 inch santoku knife too.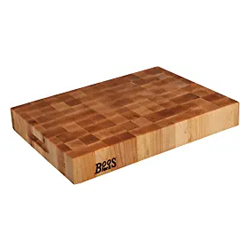 You can't cut without a cutting board. This one lives in our kitchen. Make sure you oil it to keep it looking new. I use this boo's block cream!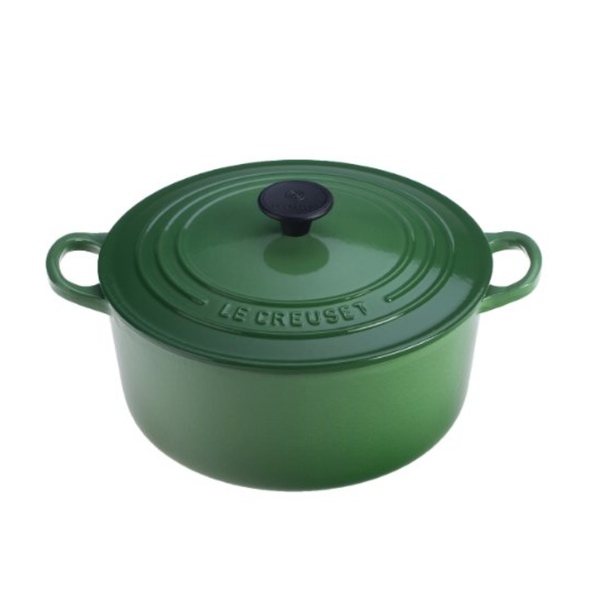 My East coast cousins bought me this dutch oven on my wedding registry. I think of them every time I use it. I use it to boil water for pasta, make soups, and stews. I also use it to make no-knead bread!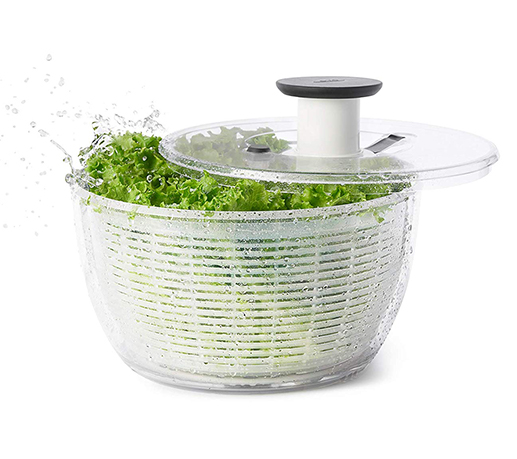 Washing your lettuce and greens (especially cilantro and parsley!) is important. You don't want dirt/sand/bugs in anything you make. A salad spinner is a great activity to give kids. They love watching it go. They're more likely to eat a salad if they've made it. I know Cooper likes seeing how fast he can get ours going and I have to go " WATCH OUT YOU ARE GOING TO BREAK IT!" But…he eats a salad so I mean I guess it all works out.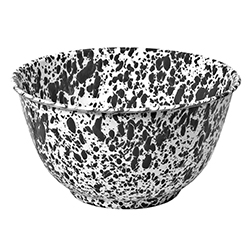 Rachael Ray introduced me to the idea of a garbage bowl many many years ago when I watched her show during college. I had two in the past and they both broke (plastic!) so I found a replacement that works sooo incredibly well and it's not an eyesore on my kitchen counter. A garbage bowl is something you throw all of your scraps and bits into while you are chopping/prepping so you don't have to walk over to the garbage and make a mess. I put our compost in there and seperate it when it gets too full. Makes working in the kitchen and keeping a cleared prep space possible.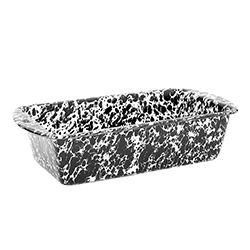 Banana bread is almost always on my meal prep agenda because we have a few bananas leftover at the end of our weeks and we need something good to do with them. Sometimes I cut them up and they end up in our freezer for future smoothies.
My favorite breads include: maple olive oil banana bread, hippy banana bread, chocolate chip banana bread , cranberry nut bread & grapefruit yogurt bread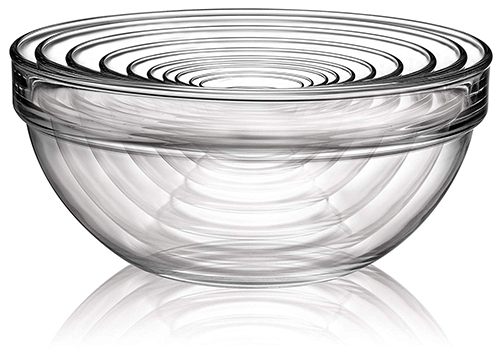 These were a wedding gift and I don't know what I'd do without them. They don't break if you drop them (I HAVE). They are nice enough to serve a salad in. If you are doing any double-boiling, they're great too. It's how my Mom melted chocolate for her chocolate lollipops!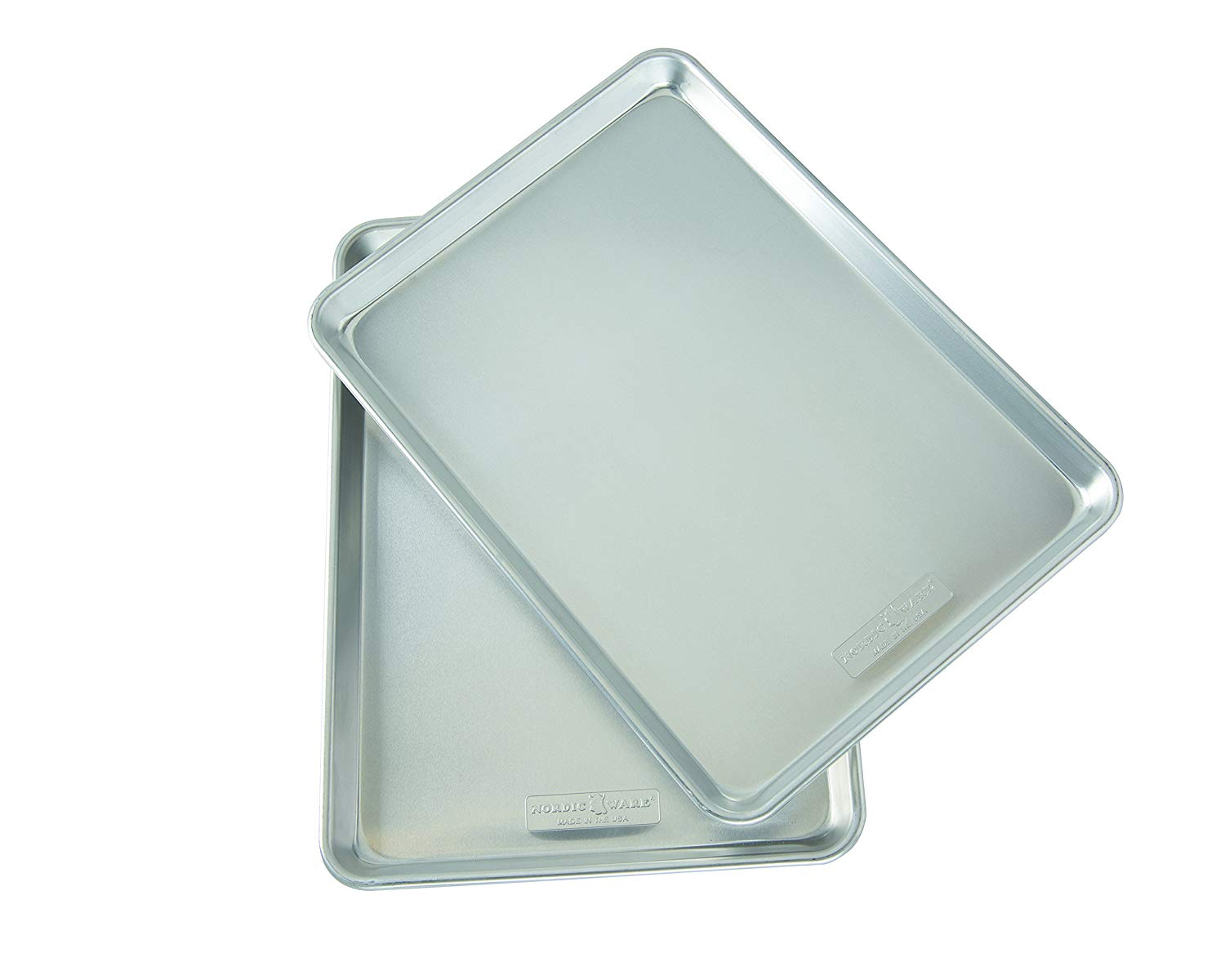 Roasting things is an easy way to get rid of a bunch of vegetables sitting in your fridge. It's also a great way to get some vegetables in your salads! Some of my favorite sheet pan meals include baked chicken parmesan, roasted broccoli with white beans, and of COURSE we cannot forget granola! This killer granola is my favorite recipe.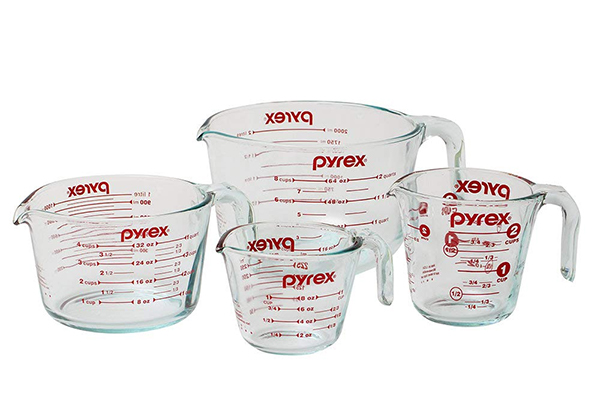 If you're going to measure any liquid. You must have these. End of story. Very helpful in the kitchen. Especially when I'm making kombucha!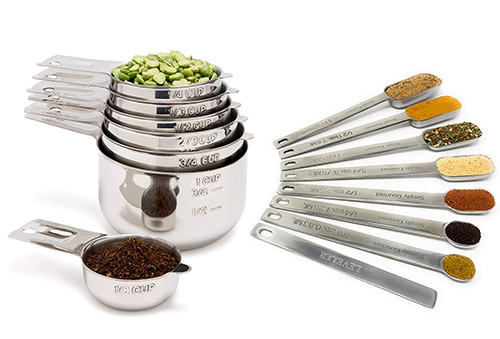 These rectangular measuring spoons are awesome because you can get the spoon easily in the spice jar.
Measuring cups are essential too. Don't live without them and ALWAYS PUT THEM BACK IN THE SAME SPOT.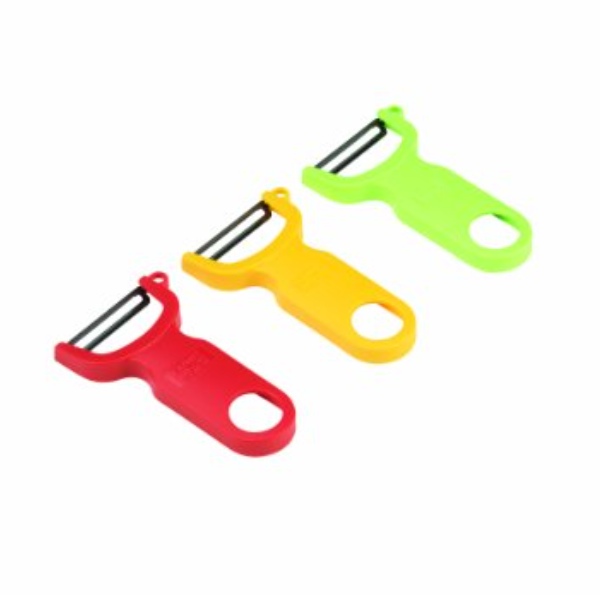 I ditched regular potato peelers long ago and switched to these mango peelers. There's just something about the ease of use that I prefer.
Used for skinning potatoes, mangoes, carrots, and other vegetables that require peeling.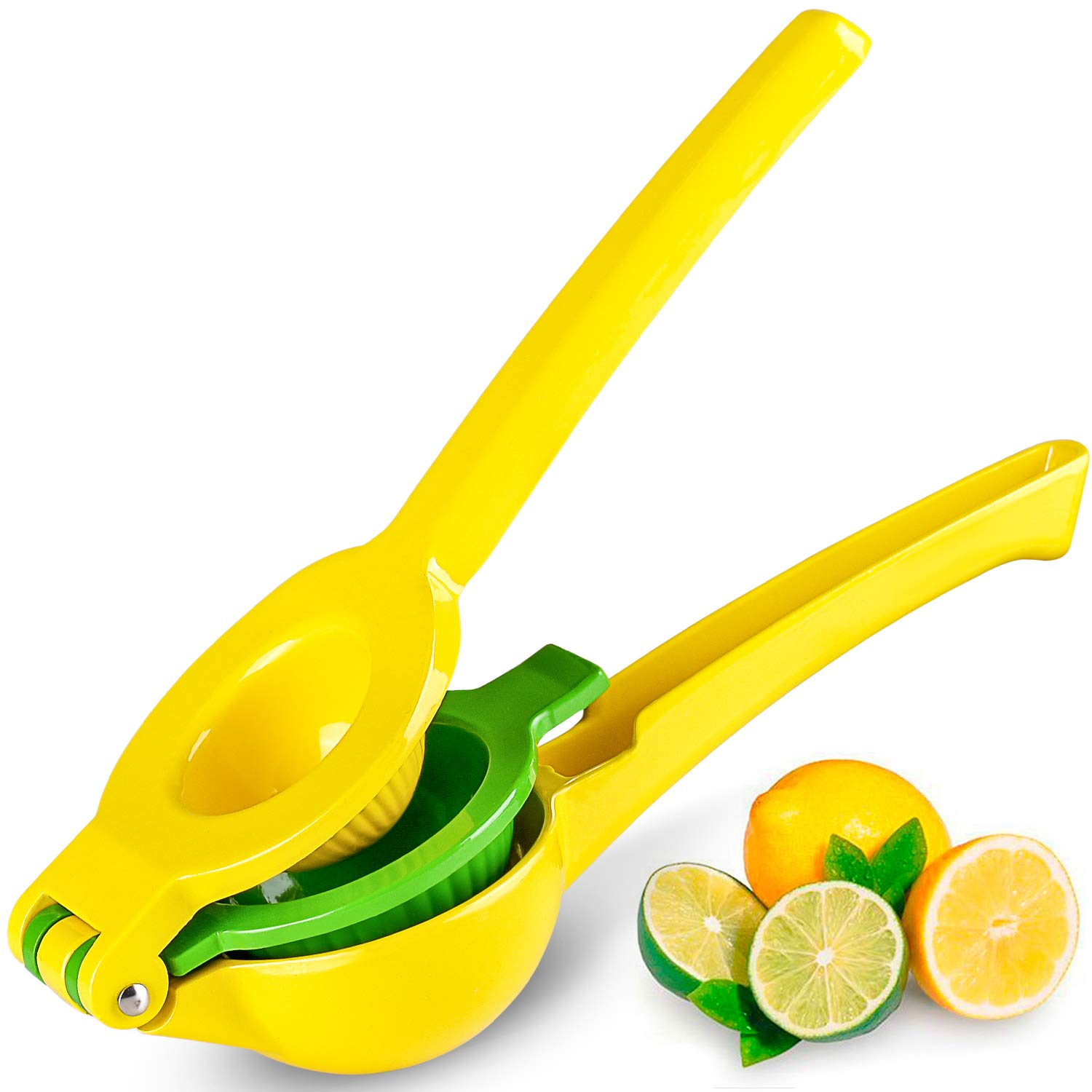 If we have lemons leftover, I make lemon ginger elixir, or lemonade. Limeade is also a treat too. Once you use one of these squeezers, you'll never go back to squeezing citrus by hand.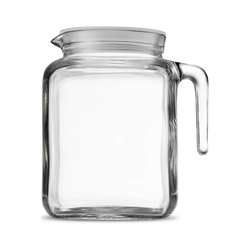 Iced teas and flavored waters go in this thing. My mint iced tea is my favorite. When I sense we need to use up the iced tea, I turn it into ice cubes and stash them in the freezer.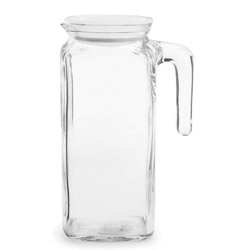 This is the pitcher I'll use to make small batch cocktail infusions or lemon elixir.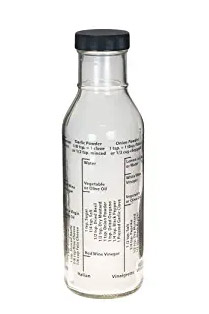 Every week I make my mom's salad dressing in this thing. If I deviate, I just look at the recipes on the bottle for inspiration. Making your own salad dressing is rewarding because you know exactly what's in it!!
I don't use the Vitamix as much as I should. It's probably because of the immersion blender, BUT if I am making a pesto, I bust this out.
Also great if you want to puree fruits for dehydration. See: fruit roll-ups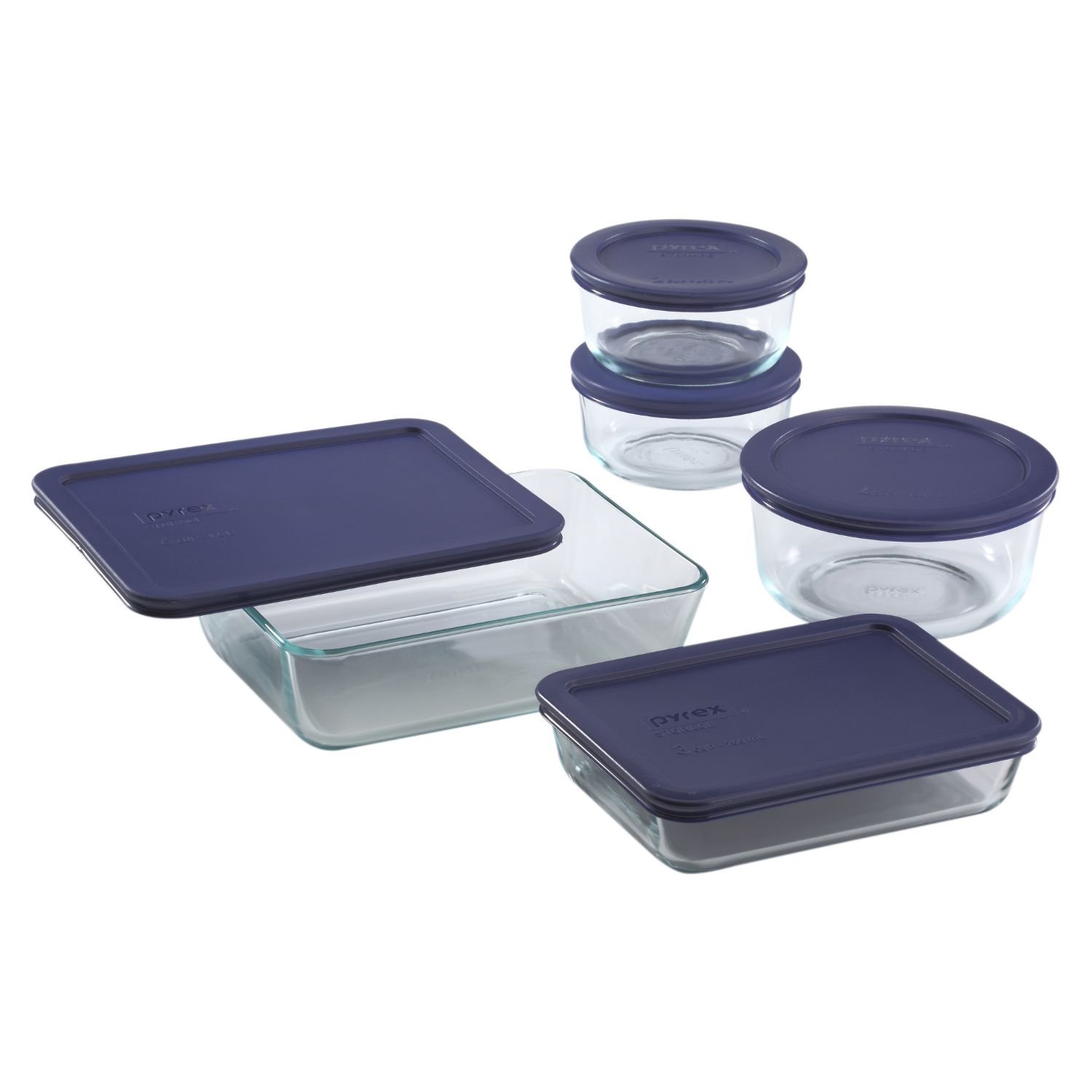 My Mom trained me to love pyrex containers. They're tough. They're rugged. They don't stain. They're glass. You can use them in the microwave without freaking out over plastic (I don't keep the lid on when microwaving). They last forever and you can find new lids online.
I wish my mom knew that.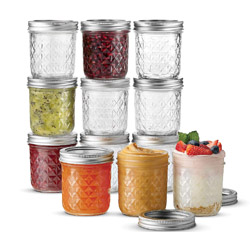 If I am making dips or dressings, I use an 8oz. mason jar. Sometimes I will fill it up with trail mix and take it on the go with me.
A cup is a nice size.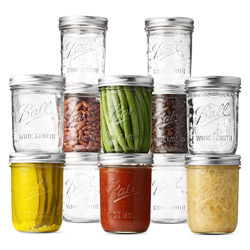 If I am making soups, broths, infusions, or lemon elixirs, I like a wide mouth 16 oz. jar. Wide mouth because I am less likely to spill whatever I'm putting in it!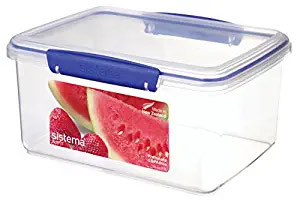 Every week I wash romaine lettuce and put it in this salad keeper thing. I add a moist paper towel in there so it stays fresh. I like having a designated lettuce container. Makes me feel like a real adult.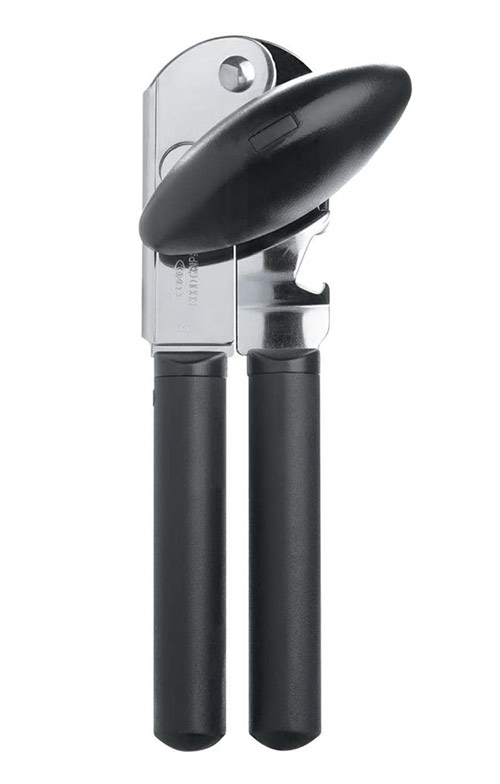 For opening tuna, beans, canned tomatoes, or anything canned, really. I've had this one for over 10 years and have never had to think about buying a can opener since.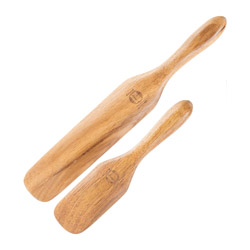 A wooden spoon is like a magic wand in a kitchen. I really enjoy these things called SPURTLES.
It's part spatula and part spoon. The small one fits perfectly in my hand. The large one has come in reaaaaaal handy when we've had to get the last of the peanut butter out of the jar.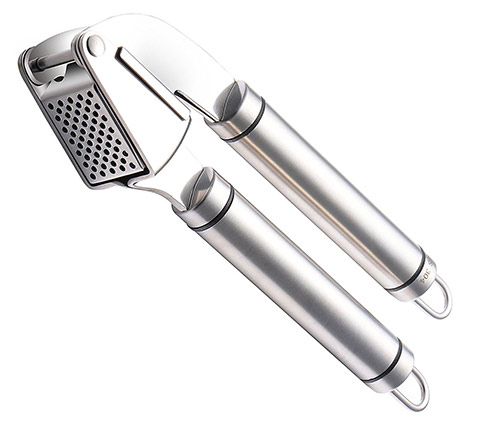 Sometimes I don't feel like breaking down garlic with my knife so I use this garlic press. Wanna get some rage out? Squeeze garlic through a garlic press. Add flavor to your food and get some aggression out in the process.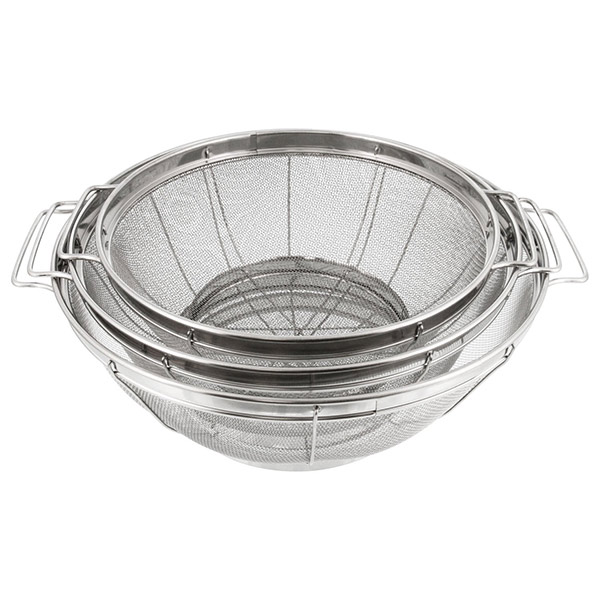 For washing vegetables, straining canned things, draining pasta, a colander set is essential!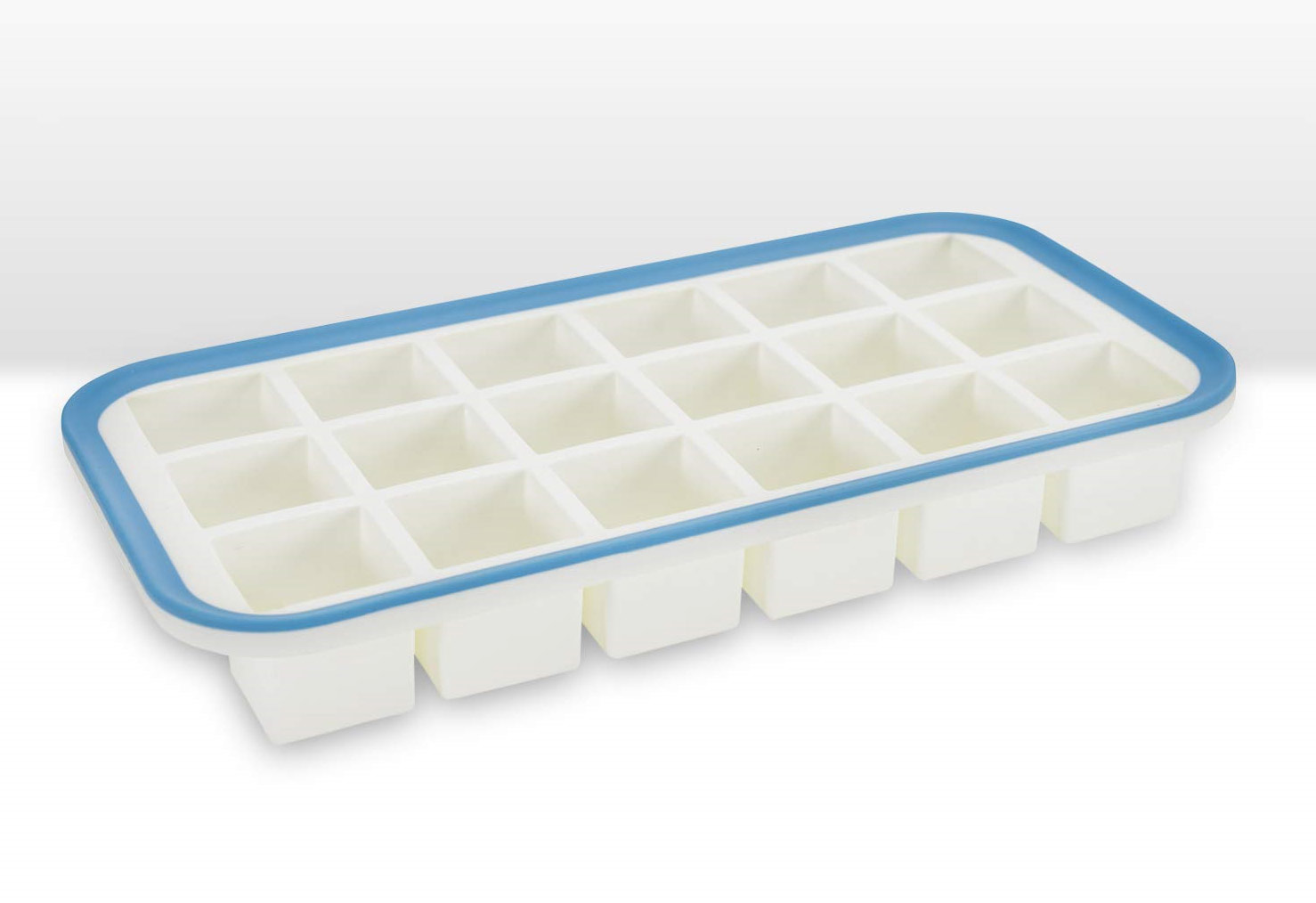 Like I said before, I make ice cubes out of iced tea. I love this tray for a few reasons. First, the cubes are PERFECT squares. You can make fancy ice with them. Great for putting extra bone broth or stock, cutting up/freezing herbs, tomato paste or sauces can go in there and if you have any leftover juice, throw it in there. Second thing I love about this one and why I bought it? There's a ridge to hold the ice cubes when you transfer it to the freezer. It prevents you from spilling. Thankful for good design!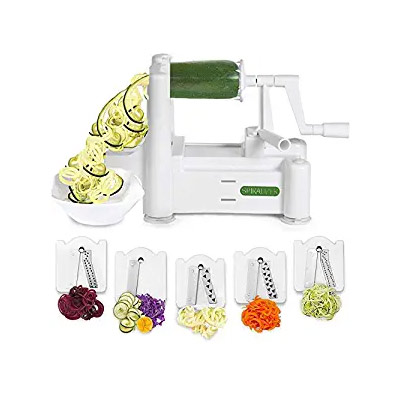 When we have zucchini in the fridge, I spend a couple of minutes making zucchini noodles with this spiralizer. Doing it the night before means I can easily make my favorite zucchini noodles with meat sauce!
When in doubt, spiralize it!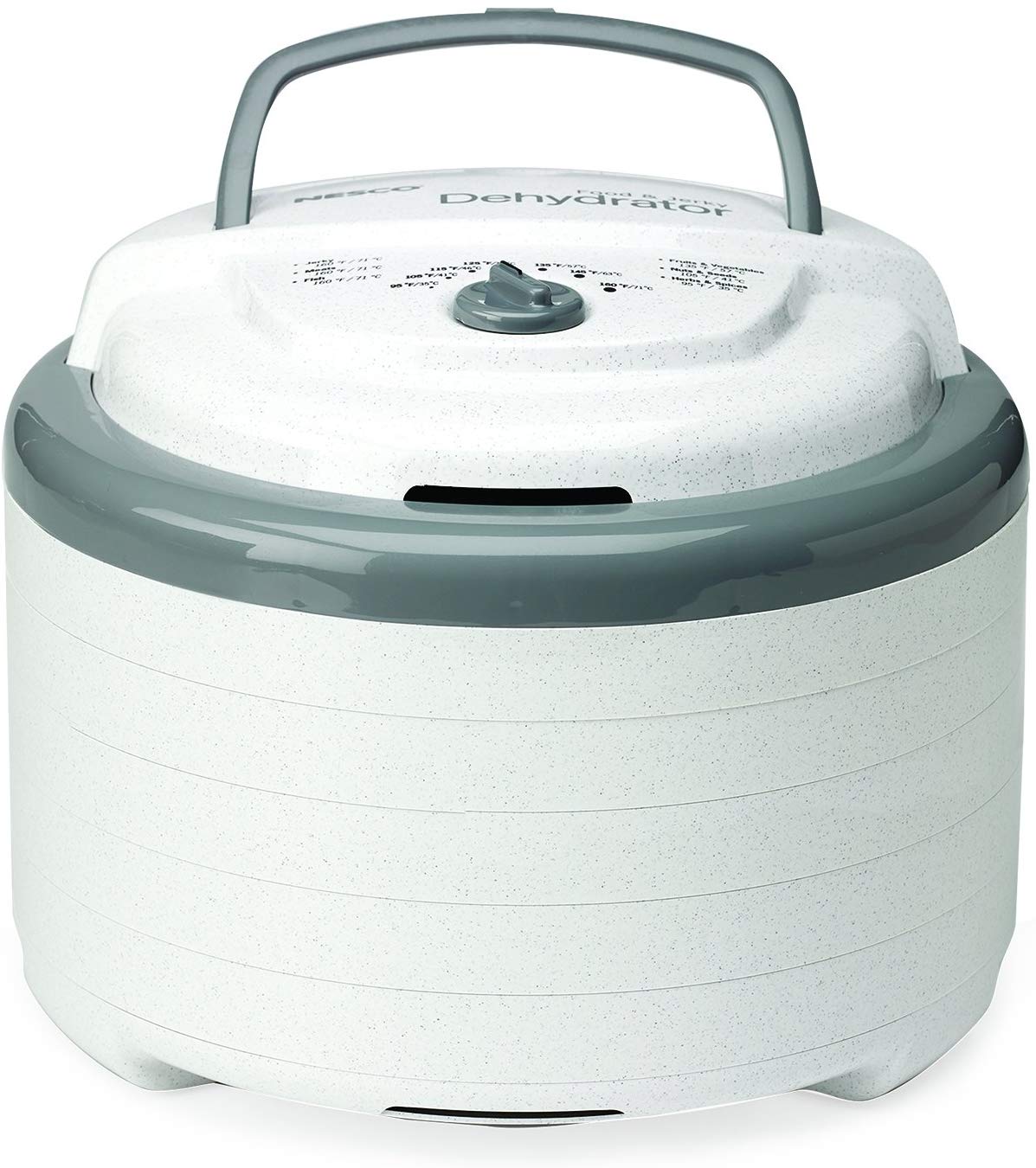 If you have too much produce, DEHYDRATE IT. I wrote a whole post about how I use my dehydrator here.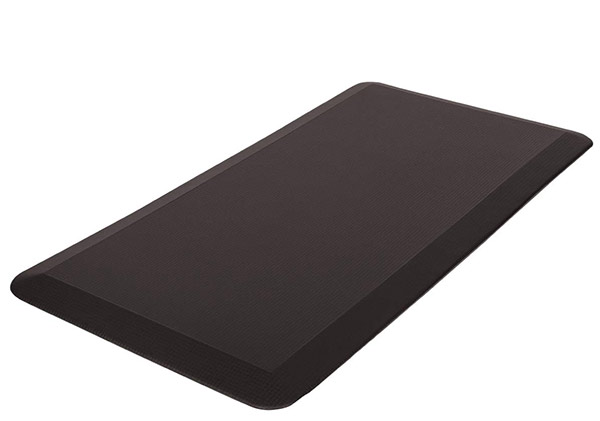 If you are going to be standing in the kitchen for any period of time, you need to give your back a break before you break your back. I don't always wear shoes when I cook (I like to be barefoot!) so this mat saves my back and feet when I'm doing meal prep or cooking.
Another one of the essential tools that keeps me organized…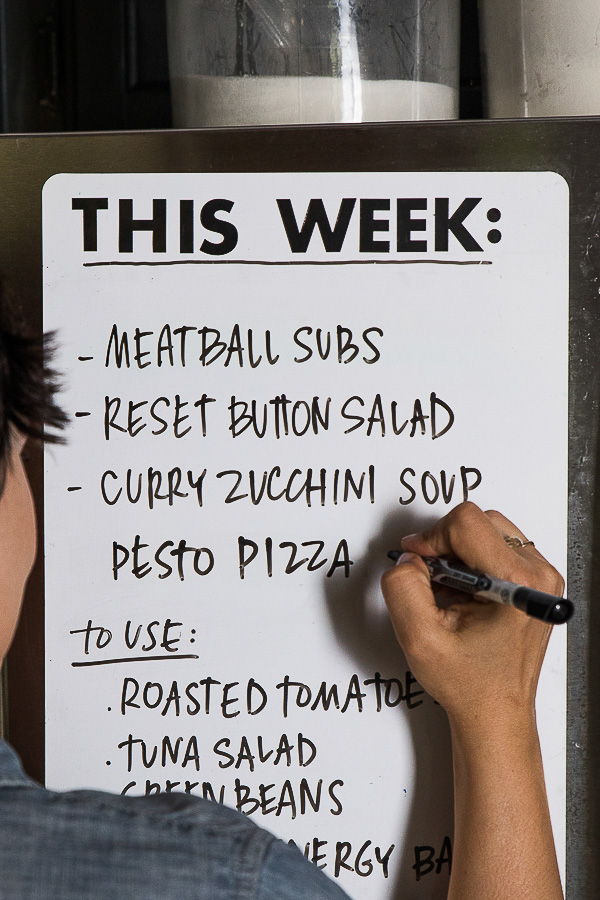 It helps me keep tabs on what's in my fridge so I can stare at it and figure out what to eat. This is my favorite dry erase pen to use.
Being prepared is the first step to meal prep.
Second step? Knowing what you want to make for meal prep. I wrote a post about meal prep many many years ago that I have to update.
These are my Essential Meal Prep Tools! If you have any questions, let me know.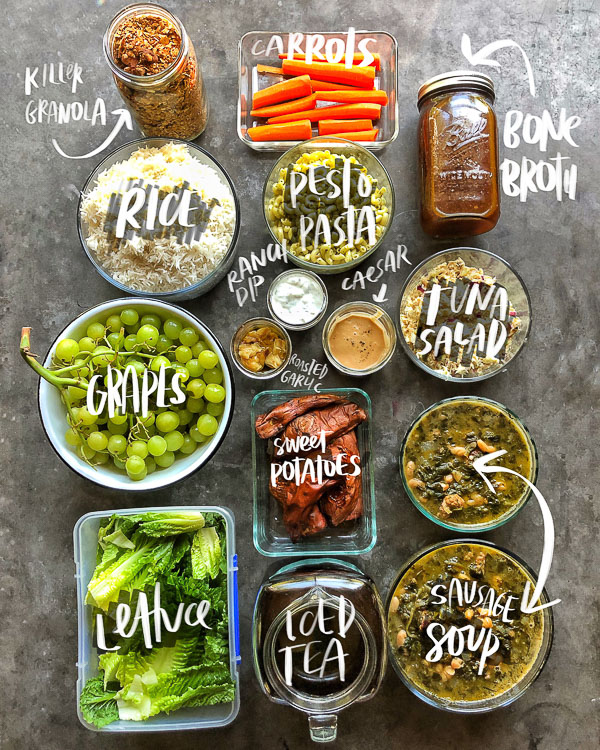 If you want to get inspired to do your own meal prep, follow my hashtag #shutterbeanmealprep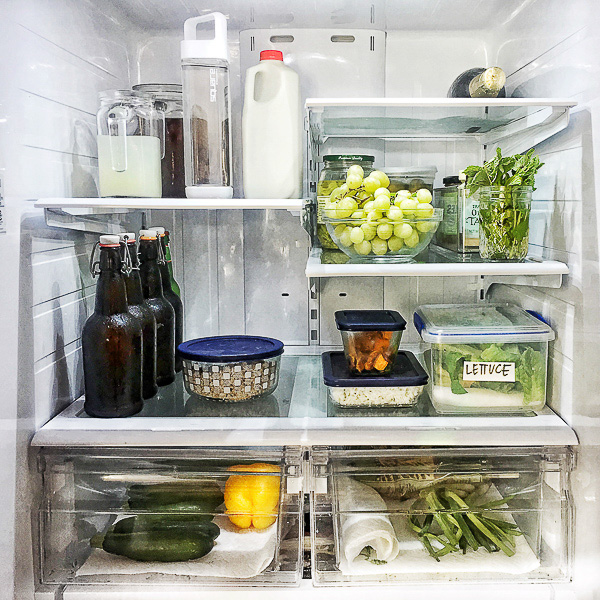 HAPPY PREPPING!!