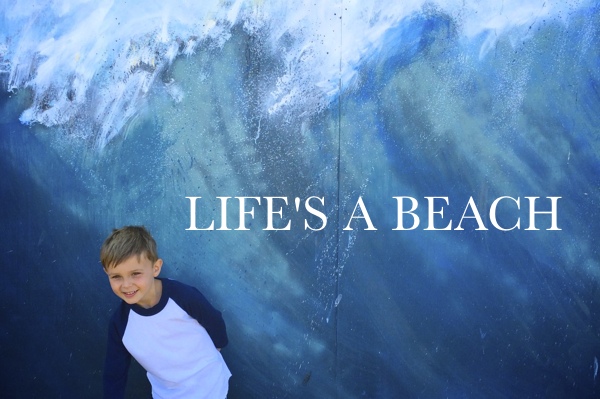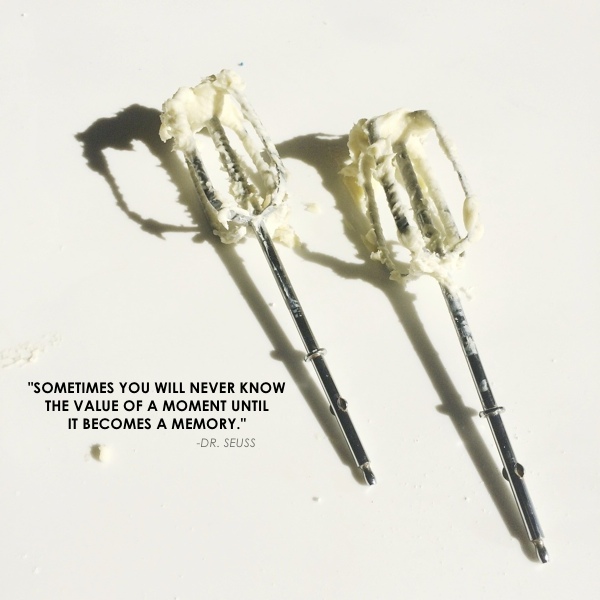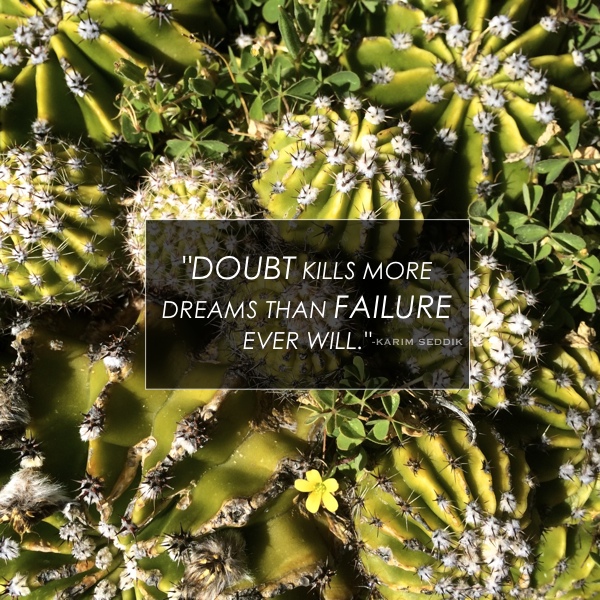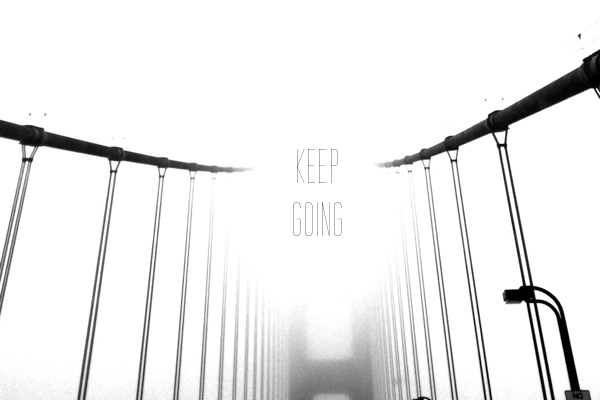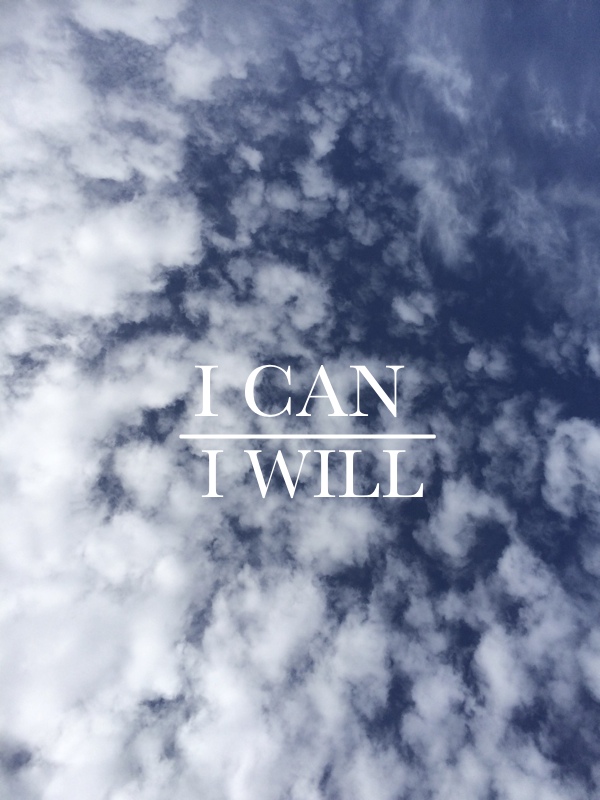 Here's what this past week looked like:
Family day date up north. We hung out at Lynmar Estates- one of our favorite places!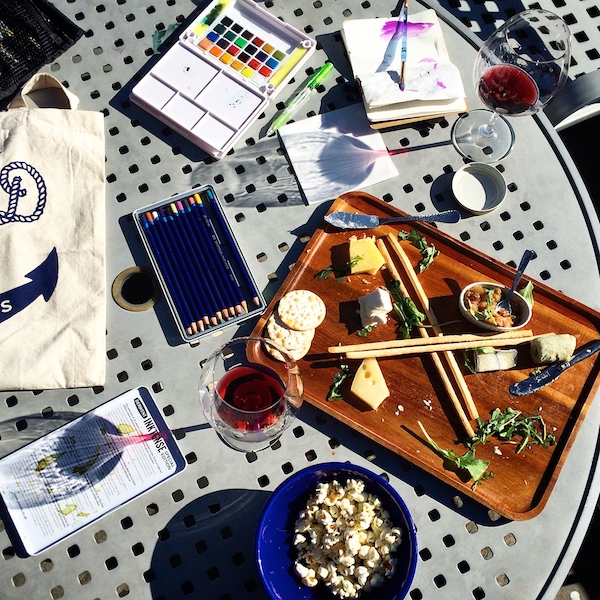 Shadowed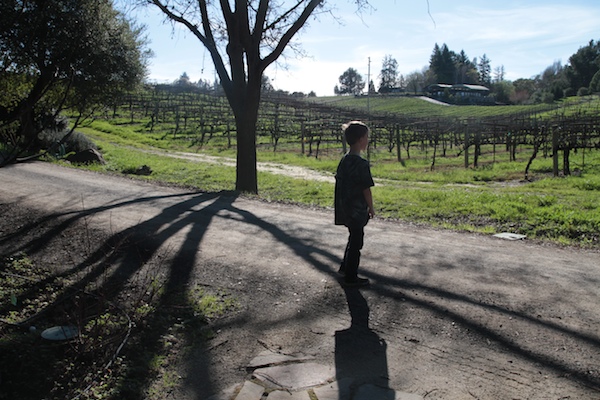 Such a beautiful day.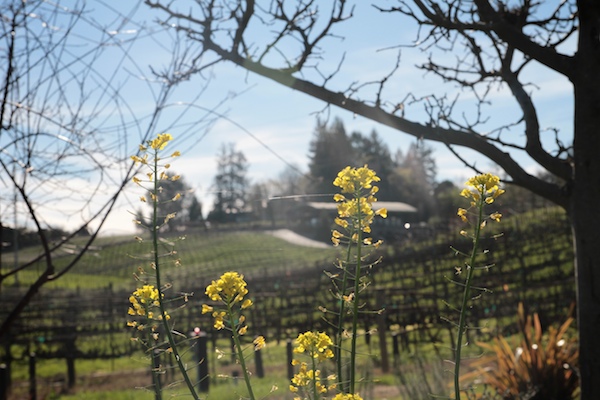 This is the pose he chose.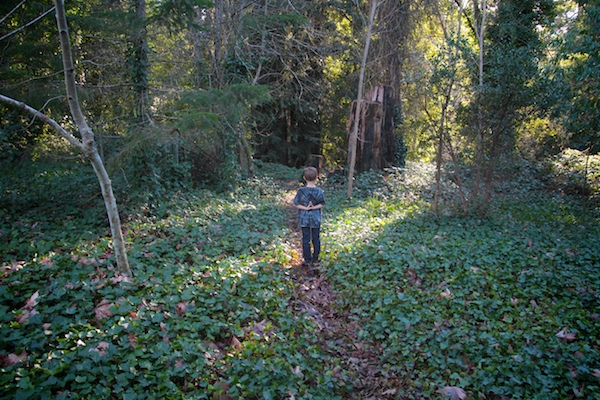 Walking across the bridge.
Teaching him about light & shadows.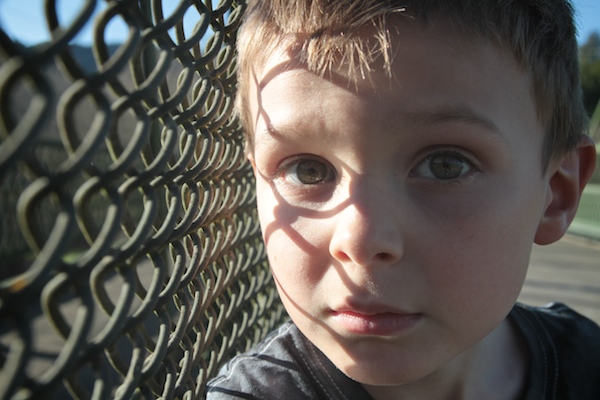 We had fun throwing rocks at the numbers. The bird was obviously gone when we did it.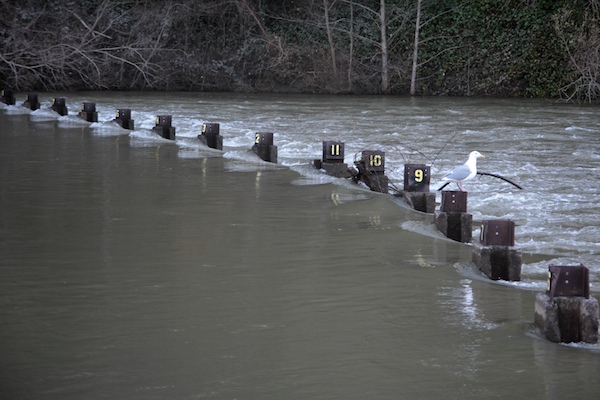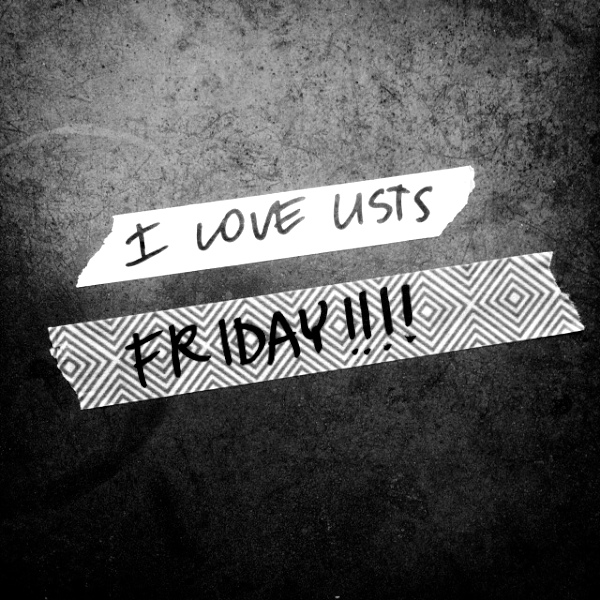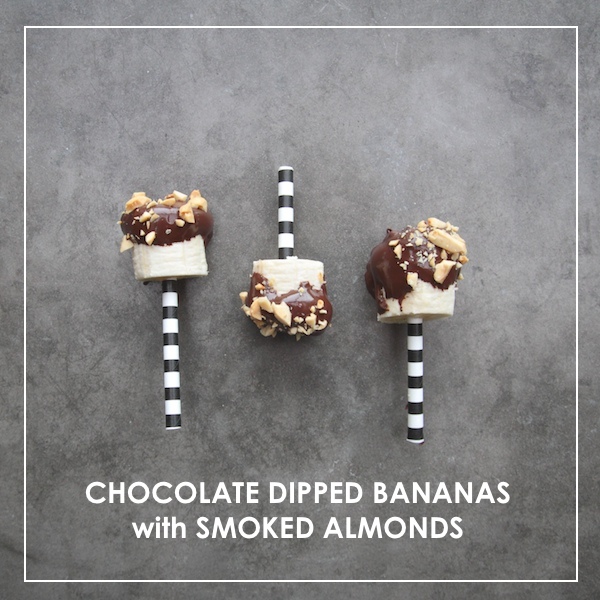 The other day I had some leftover melted chocolate (such an awful problem to have!) so I cut up some bananas, poked a few striped straws through them and dipped them in the chocolate. I didn't have any peanuts so I chopped up smoked almonds. I ate one on the spot and the froze the rest. ALL INCREDIBLE! Salty sweet smokey goodness. The dangerous part is that you can create this snack in less than a minute if you've got a microwave at your disposal...which means you could totally make this at work.

To see more of my Thursday Snack Ideas, follow my Pinterest Board!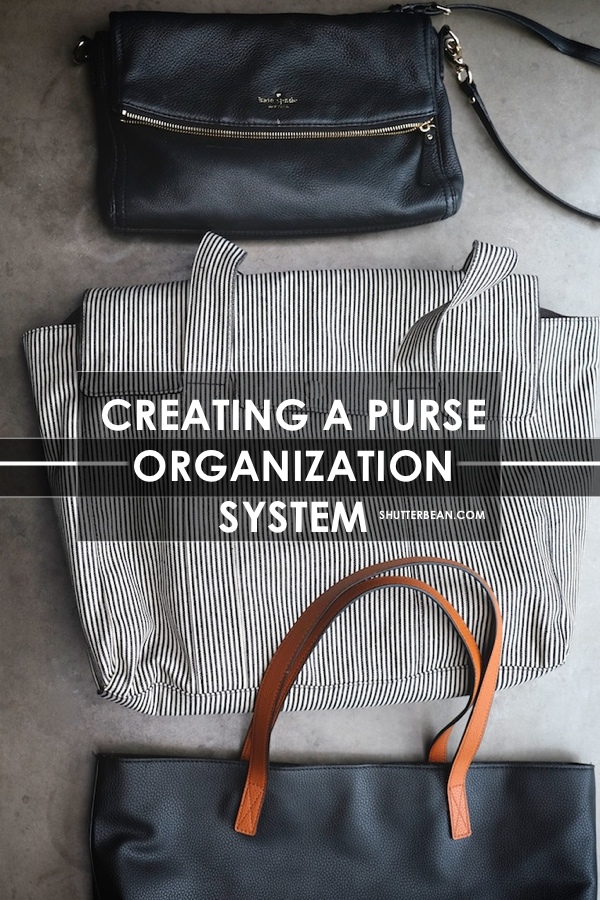 One of the words I'm focusing on in 2015 is foundation. I've been really trying to evaluate what's helpful in my life and what's not. This book has really inspired me and it started me down the road of weeding out things I don't want/need. I used to have a purse compulsion. Oh gosh, I don't even want to think of how many purses I've bought in my lifetime!  I'm definitely a sucker for a well organized bag but the problem is that I have different needs at different times. It's taken me a long time to figure that out!  I would have a system going in one bag and when I went to move things over, I came up with so many different organizing systems that I could never keep anything organized.  I also had repeat items in each bag because it was such a pain in the butt to not have what I needed when I needed it.  The key to it all is having a place for everything and sticking to it. Creating more ways to organize and changing my system constantly is what prevents me from ultimately being organized so I decided to create my FOUNDATION.  Here we go!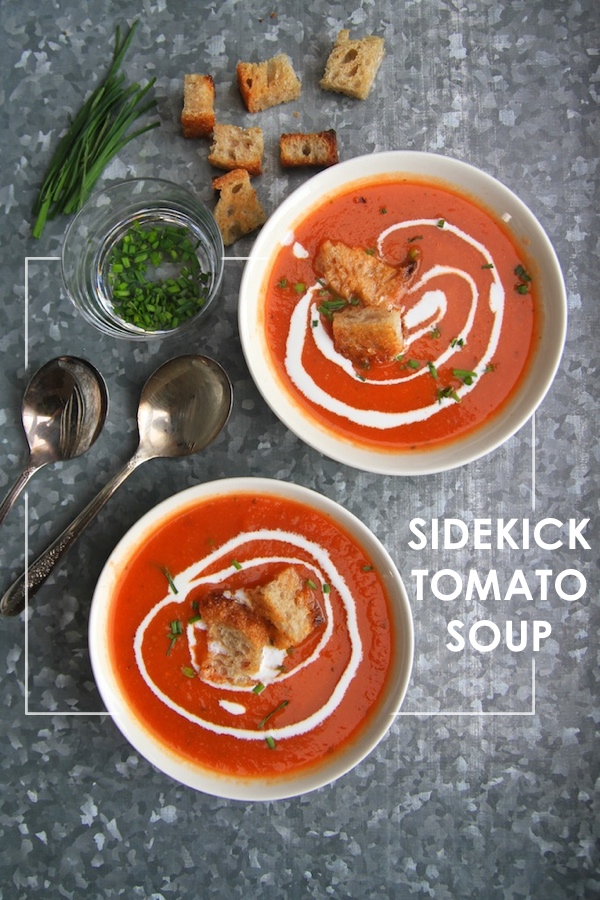 I've had this recipe taped next to my computer since 2013. Sidekick Tomato Soup from Cowgirl Creamery, featured in Sunset magazine. I've wanted to make tomato soup for ages and I figured that if you're going to have an ahhhhhhmazing cheese shop/restaurant, you must know a few things about tomato soup.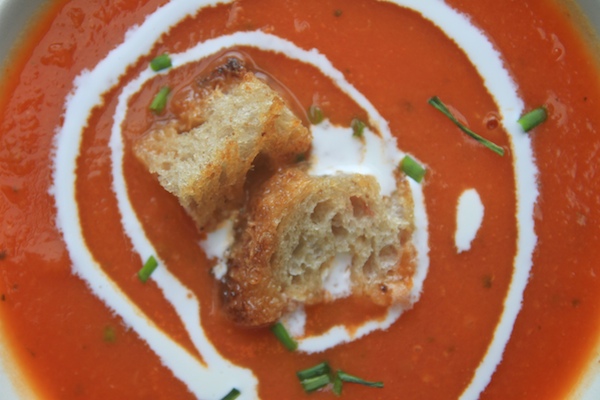 The only I regret I have is taking two years to make this recipe. What heck is wrong with me?!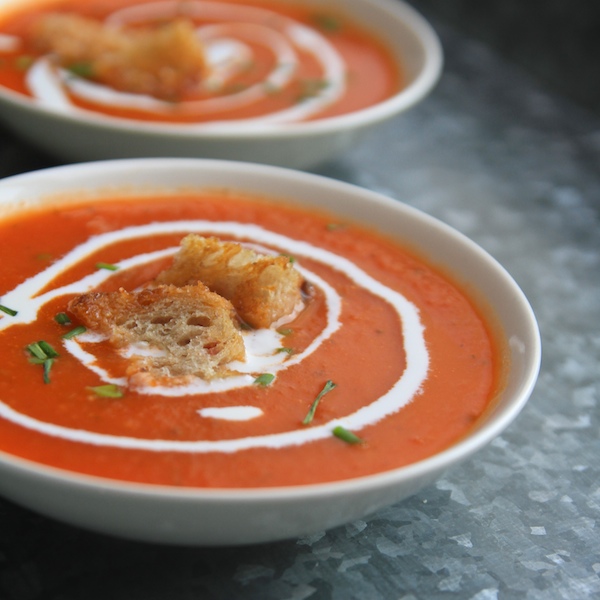 There's sweetness in the soup thanks to the carrots. There's spiciness thanks to the red pepper flakes. There's creaminess thanks to the crème fraîche and the cool part about it is that you can adjust the creaminess to your taste! Of course I added croutons because how could you not?!! I'd pair it with one of my famous (to my family) sourdough grilled cheese sandwiches. Comfort and a half!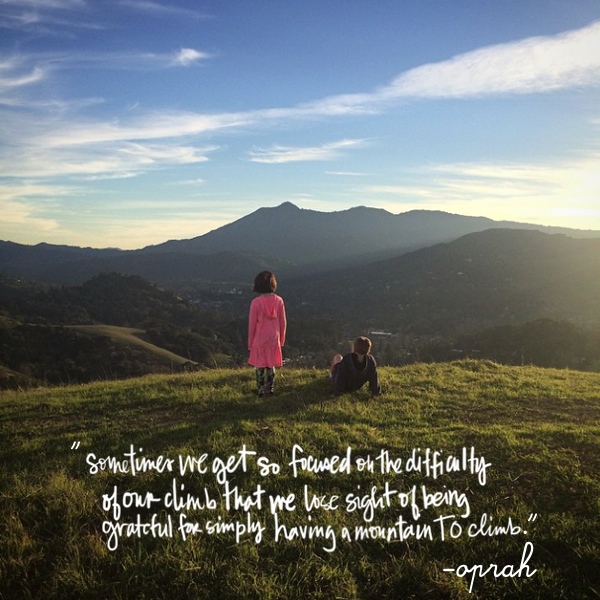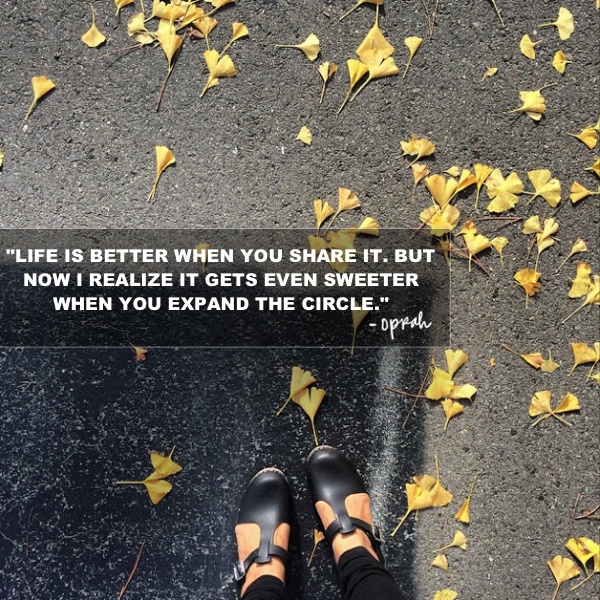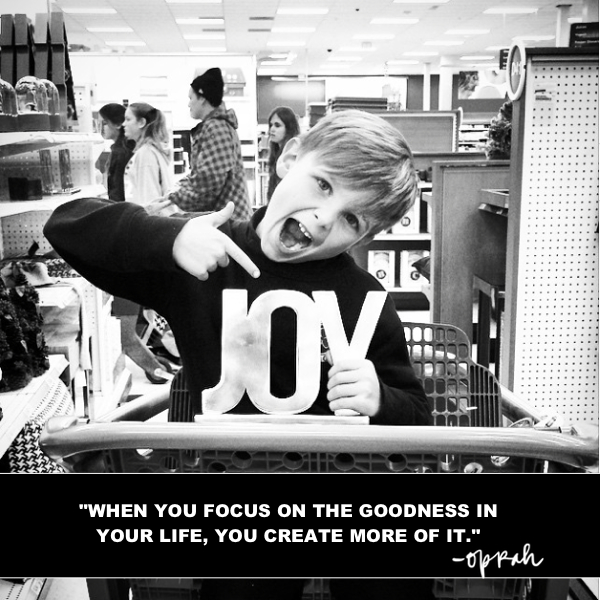 Here's what this past week looked like:
Happy Valentine's Day from Cooper!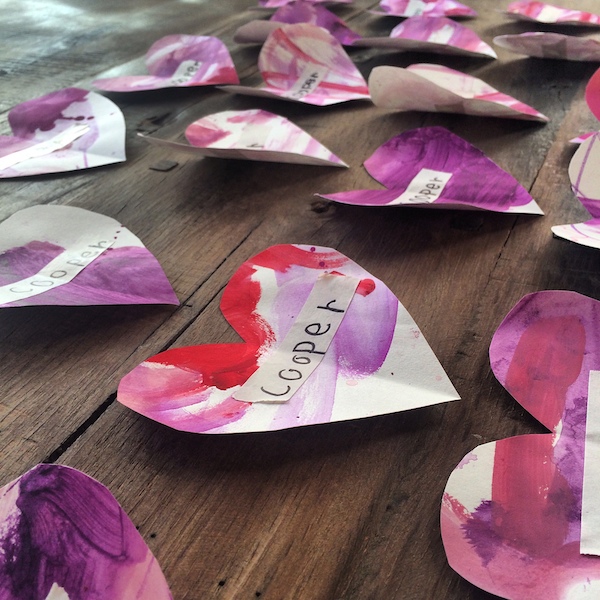 We made our Valentine's again this year because the ones I bought FELL APART when we took them out.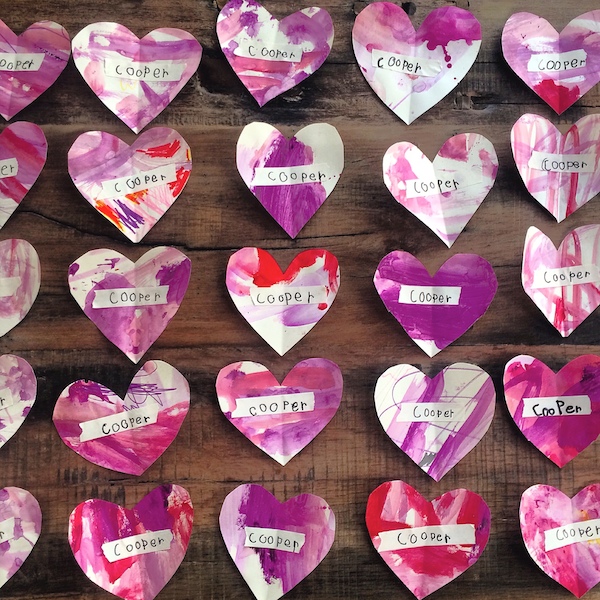 We have the best time making art together.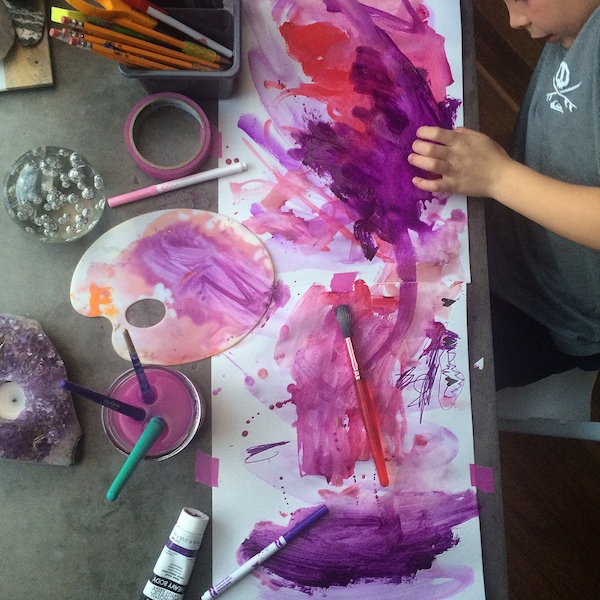 He gets really into it!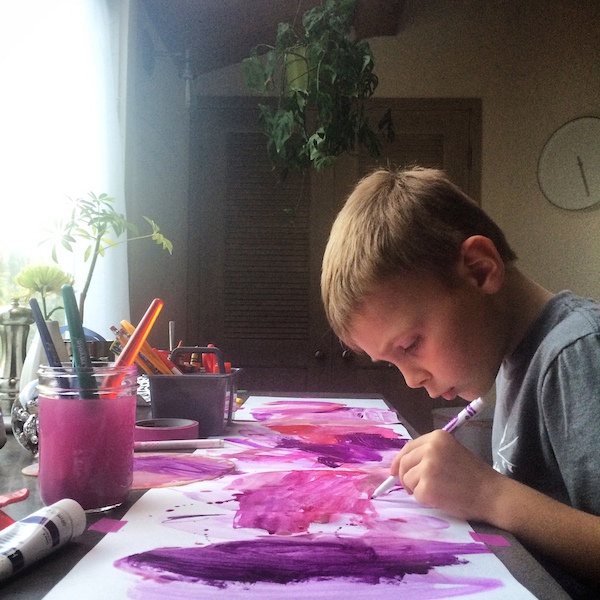 And of course he's always in it for the chocolate...