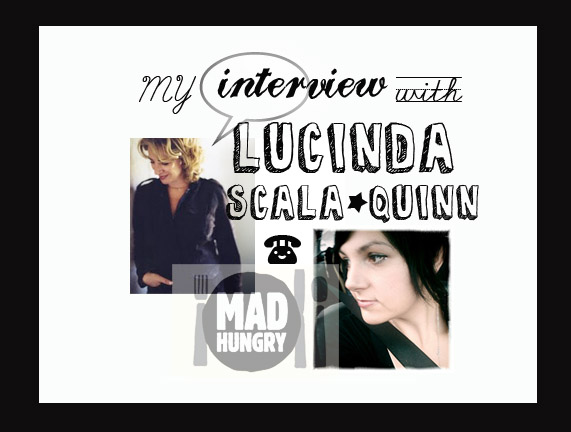 A week ago, I was sitting in our basement in my bathrobe talking to Lucinda Scala Quinn, the Executive Food Editor of Martha Stewart Omnimedia about Bauducco Panettone. My hair was soaking wet and my cell phone was dangerously propped up on a stool while I was trying super hard not to wake up Casey & Cooper. I spent the previous week denying my nerves. This is no big deal. I've got this! Then, the few seconds of hold time made me a little frantic. Lucinda's voice came on the line and my heart sank. There she is….The one I've been watching on TV for years…The one who changed the course of my life with her perfect fried egg! Of course I blabbed to her about my love for her gorgeous cookbook, Mad Hungry: Feeding Men and Boys and how I've never cooked that many recipes from a single cookbook before! It wasn't until we started talking about panettone, when I felt like I could handle this level of responsibility. We're just two women, talking on the phone about addictive nature of panettone and how hard it is to stop eating a whole loaf in one sitting.
Here's our conversation!

Tracy: So I'm a huge fan of your cookbook, Mad Hungry. I've cooked 10 recipes so far and have loved each and every one of them. Everything works out perfectly!
LSQ: Well that's my obsession—recipes that work. The thing about that book is that those really are the recipes I've been cooking for my family for so long. So I had to really commit them to quantities in order to make sure they work. One of the biggest things I'm thrilled about is that people come back to me and say "Usually I only cook a few recipes from a cookbook but with yours I'm cooking a lot!" You have no idea how happy that makes me!

***I proceeded to tell her how almost every single page has a post-it note sticking out of my copy because I want to make EVERYTHING. I started telling her how I was re-reading the first 50 pages of the cookbook in preparation for interviewing her and found out that a lot of the questions I had were already answered. She dispels fears of cooking, lists her staples in the pantry, gives helpful hints when shopping with children & stresses the importance of fostering a child's healthy relationship with food & food preparation. ***

Tracy: How long did it take you to complete Mad Hungry?
LSQ: I thought it would be easy because I know all this stuff; the recipes were the easy part. When I sent my manuscript in, I had the most amazing editor. I would write a headnote and she would circle a sentence in the headnote and say "Oh please write an essay about this!" And I thought "Are you kidding me?" She ended up pulling a lot out of me. I had to write three drafts of that book. Three drafts and about 2 years from beginning to end.  It was an amazing process.
***At this point I told her how dreamy the graphic design was in her book! I particularly love the color blocking, the use of cool fonts and the amazing photography. I told her how it reminded me of Blueprint magazine in the layout and styling. We then talked about how many talented people she works with, and how they worked super hard to get things just right and how much inspired her along the way. ***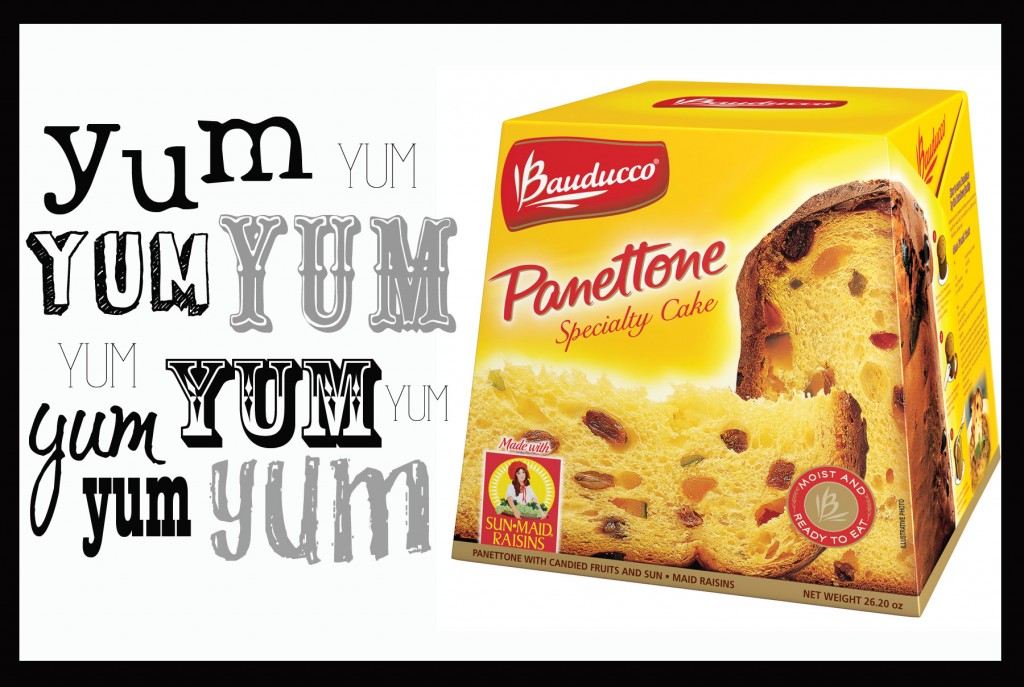 Tracy: So tell me about panettone!! I'm Italian so I have been eating it since I was a kid. I love it and have a hard time not eating a whole loaf in one sitting!
LSQ: Me too! I don't understand why it's not yet a mainstream item in the US. You'll see it in Italian specialty stores and given as gifts. I've seen it in my travels throughout the world. It's an incredibly popular and significant symbol/gift for the holidays. It's kind of a cross between a cake and bread. It improves with age- it's got a natural starter. Oh it's also a little bit yeasty! It can go sweet or savory. This past thanksgiving, I used it in a meat stuffing. I genuinely love it, which is why I got involved with Bauducco. I love to give it with a bottle of Prosecco; it makes a great gift. And when I get it, it's like we either sit down and eat it one sitting or I can make a bread pudding or french toast with it. The candied fruit and raisins are already there so I just add eggs & milk and a bit of vanilla extract, bake it and it's done!
Tracy: Tell me a little bit more about this Thanksgiving stuffing! Did it hold up OK in your stuffing?
LSQ: Yeah! I cubed the panettone and put it out on baking sheets in an oven I wasn't using for 24 hours. It helps it become more porous and holds up well for the stuffing base. You just have to dry it out. It worked really well with the meaty stuffing I made. I'm a huge savory/sweet person so that's another reason why I like to use it this way.
Tracy: So how would you use panettone at your Christmas dinner?
LSQ: At the end of the meal I'd put it out with some Vin Santo, Cognac or some kind of dessert wine, some clementines and a pile of chocolate. I'd just let people at it. I love the versatility and uniqueness of panettone. Sometimes I'll make it myself, but it's so time consuming. It's not easy to find a commercial product that is just as good. You know, they're not all created equal. Bauducco has a panettone studded with chocolate– I think it's a good way for people to try it if they have concerns about the dried/candied fruit. If I were to open it in my house, it would get ripped apart and eaten in a second.
Tracy: Christmas is coming up!  Do you have a traditional Christmas with your family? Is it the same every year?
LSQ: Our family doesn't like to leave New York because it's so fun and festive during the holidays. On Christmas Eve we do a big Italian Feast. On Christmas Day we do a traditional English dinner. I'm not sure how it started, but one year I did a big standing rib roast (6 ribs!) and made individual Yorkshire puddings. I can never make anything else for Christmas now! It's a huge investment for a piece of meat, but I look at it as a present from me. I don't buy it the rest of the year. It's simple to cook, but you need to know what to do to make it successful. It used to be that I would do two trays of Yorkshire pudding but now I keep them coming throughout dinner. I also do peas & onions, a mince, and roast Brussels sprouts. I usually like to have a trifle on Christmas day because I like to be able to do it in advance and it looks spectacular. You can either have all the elements store bought or homemade.
***Lucinda is half Italian and half English, so each culture is celebrated during Christmas time!***
Tracy: We are having an Italian Feast as well this Christmas Eve. My mom and I are making homemade cheese ravioli!  What would you recommend to serve it with?
LSQ: You should make a Beef Braciola! I get a top sirloin and flatten it and fill it with a breadcrumb mixture- brown it then simmer it in tomato sauce. When I make gnocchi, I use that sauce and serve the braciola separately-on the side.
***We discussed how I recently learned how to make ravioli with my grandma and how important that food memory was for me. ***

Here's her response to that:
LSQ: You are so wise to learn from your grandmother because it's the only way. I learned gnocchi when I was young- it's got only 3 ingredients and it's totally amazing. It's so important to teach people how to cook. I'm doing TV because that's what the mission of the book is and how I feel about those memories are so important. It's the same with the panettone. I remember my mother baking 40-50 panettone to give away during the holidays. It's all about the memories and the traditions.
***I told her how I recently made pizza from scratch that turned out fantastic- thanks to Jim Lahey (the no-knead hero!).  I started seducing her with the Walnut Raisin No Knead Bread recipe. If you are reading this Lucinda, you'd better make it!  It's utterly delicious! ***
Tracy: I wish I could be cooking for a living or inspiring people to cook. When did you realize you could turn your passion for food into a career? How did you get hooked up with Martha Stewart?
LSQ: It started for me when I was a teenager. I wasn't excelling at school after my parents moved me across the country. When I was 15, a very apathetic school counselor looked at me and thought "She could go down the wrong path." Then he asked me if there's anything I loved. At that point I had grown up in a family who was all about cooking and eating. I told him I could cook. So he got me into a work study program working in a wonderful place with a wonderful cook. And I've never looked back. I started to make money in high school to support myself. I went off to college and studied Film & Photography. But in college I just cooked for everybody. I came to New York to work in the food business and just cooked and cooked. It's always been a passion of mine.
When I had my kids, I was very passionate about being a hands on mom so I was able to be a writer, a teacher and a caterer – and did things like that. It worked out nicely while I was raising my children. It wasn't until my youngest child was 7 that the opportunity came- I kind of went looking for more because my husband wanted to make a change and be at home more with the kids. That's when I actually got hooked up with Martha. The great think about Martha, she has always been incredibly supportive. If you show an interest in another aspect of your work, she'll give you an opportunity. She just kept giving me more and more opportunities and I just kept taking them until I ended up where I am now. You're right. I love my job!  Like any other job, some days are tough. But I am so thankful that I found my passion a young age and jumped right into it. That I'm spending every day doing that which I love, makes me happy. Getting people around the table, teaching them how to eat and then teaching them how to cook and pass it on is my mission in life.
Tracy: I'm sure you've heard a lot of good feedback from your book, but what's the one recipe that everyone raves about?
LSQ: That would have to be the Flat Roasted Chicken! It's one bird-400 degrees for 40 minutes. You cut the backbone out. It's a revelation to people who make roast chicken because it takes no time at all and the breast meat and thigh & leg meat are all cooked at the same time. It's got a lemony- spicy sauce to it. That's the one recipe that I keep hearing about over and over again.
***At this point I started to rave about her Italian Fries and how I could literally eat an entire tray of them.  She reminded me that they would go great with the Flat Roasted Chicken! Good call! I know what recipe I'm trying next!!***
Thank you for your time, Lucinda! And a big thanks to Bauducco who made my dream of talking to one of my culinary idols possible!
Tomorrow I'll be posting my Panettone French Toast recipe- It's a great idea for Christmas breakfast or brunch!
Want a peek?
Doesn't that look tasty? Please stay tuned!