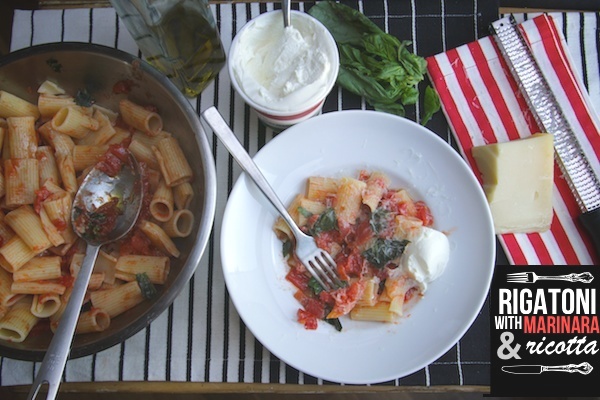 It's been AGES since we've had pasta in my household. Why??? Well, there's  a 3 year old that I live with who doesn't like pasta. WHAT? Can you imagine that? A kid that doesn't like pasta? My Italian grandma would consider this sacrilegious.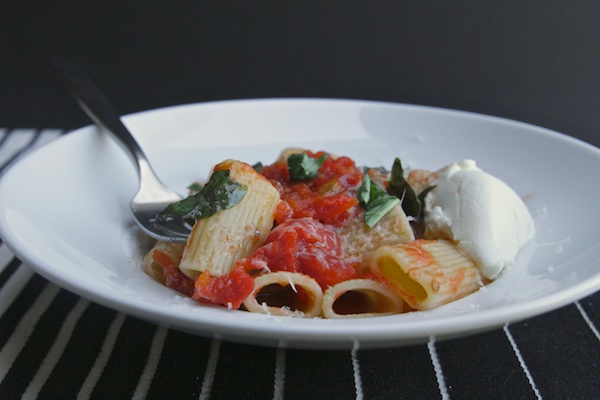 Since there are two adults in my household that love pasta, I had to make this simple recipe.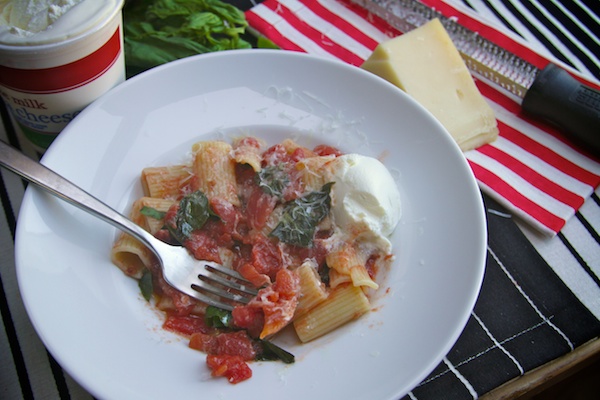 Grandma  might be ashamed to know how easy this recipe is. You mean marinara doesn't have to take 4+ hours to make? The best things in life are just plain simple. Just like this pasta.
And we're off!
Ingredient gathering, here we GO!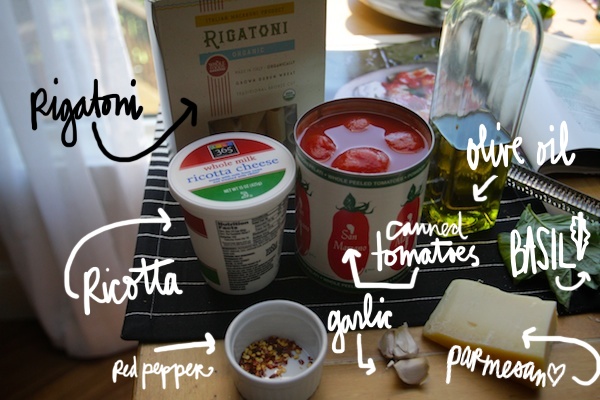 Tomatoes in a can. GO! Chop them up.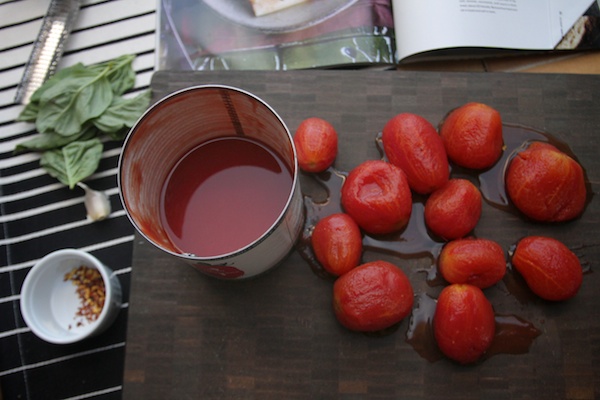 Here they are chopped. Save that juice.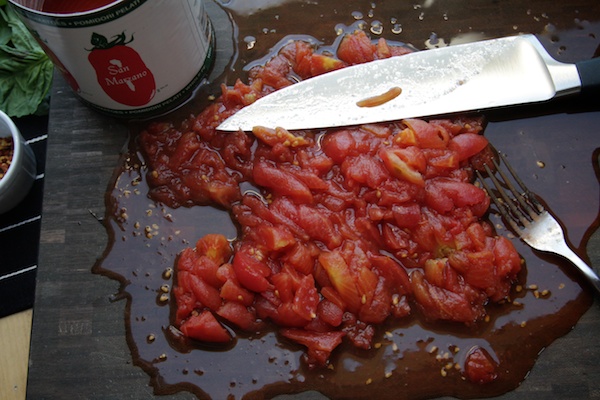 Smash some garlic.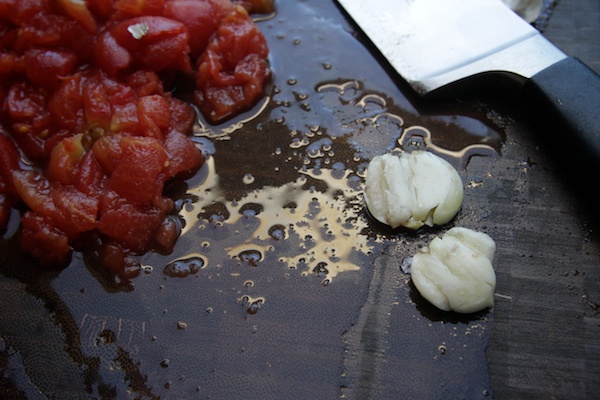 Put the smashed garlic in olive oil. Add some red pepper flakes.  Put it on the stove. Heat it up. BAM.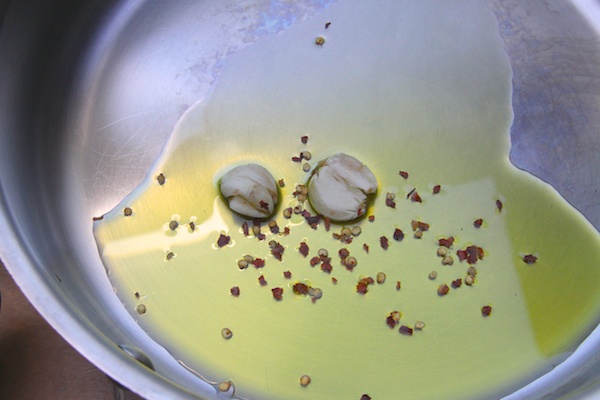 Did I just quote Emeril? Sorry. Take away the garlic. Add the tomatoes.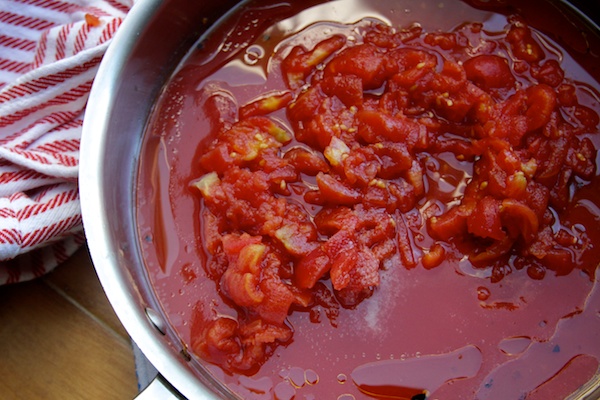 Cook the pasta.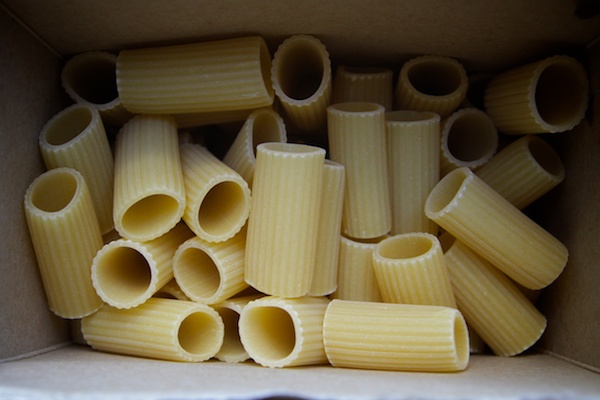 Marry the pasta with the sauce.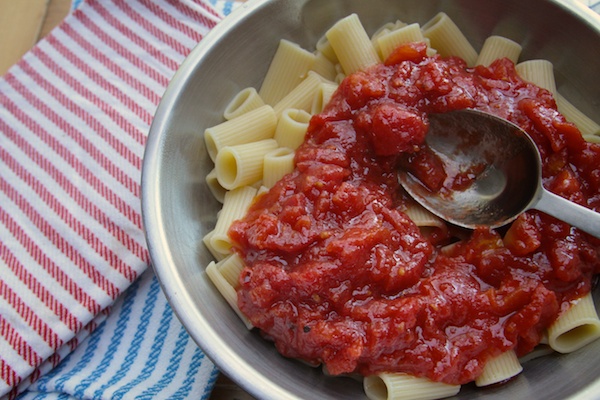 Add the basil. STIR!!!!!!!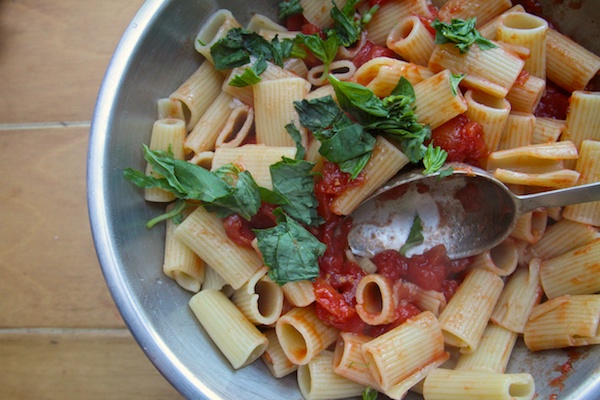 Hello, Ricotta! So nice to see you here.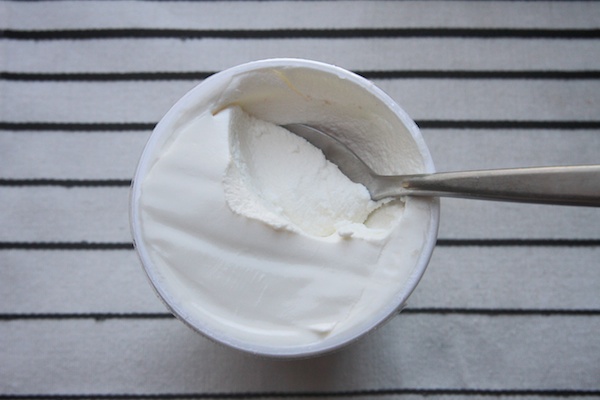 This is how we do it.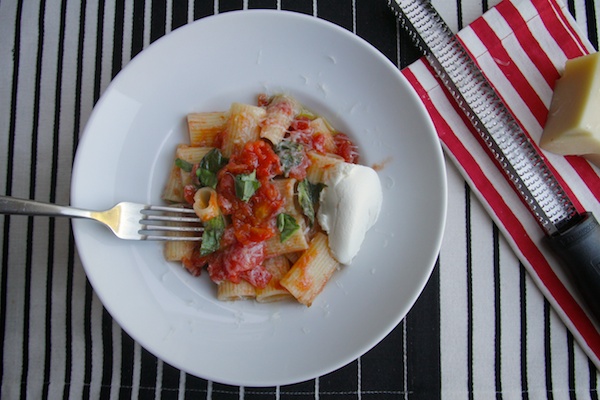 I WILL NOT LET my 3 year old son dictate how much pasta we consume! Eat it, COOPER!
Rigatoni w/ Marinara & Ricotta

serves 4

recipe from Gourmet Magazine

   1 (28-oz) can whole tomatoes in juice
  2 large garlic cloves, crushed with side of a large heavy knife
    Pinch of hot red-pepper flakes
    1/4 cup olive oil
    1 1/4 tsp salt
    4 fresh basil leaves, torn into bits
    1 lb rigatoni
    1 cup ricotta
    Grated Pecorino Romano

Cook garlic and red-pepper flakes in oil in a 4-quart heavy pot over moderate heat, stirring, until garlic is golden, about 5 minutes. Discard garlic, then add tomatoes with their juice and salt and simmer, uncovered, until sauce is thickened, about 20 minutes. Remove from heat and stir in basil and salt to taste.

Cook pasta in a 6- to 8-quart pot of well salted boiling water, uncovered, until al dente, then drain in a colander.

Toss pasta with warm marinara sauce in a large bowl. Serve with ricotta and grated Pecorino Romano.