Using a random number generator,

Jennifer T!!
Congratulations!! You've won:
Here's her favorite food memory!!!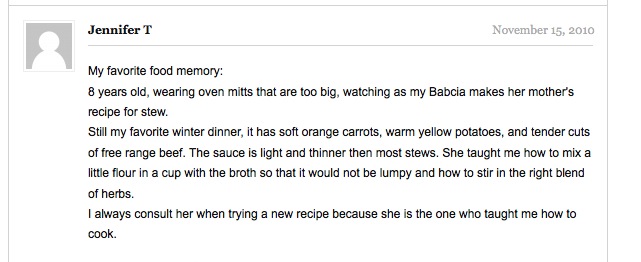 I bet your grandmother would be proud! I hope you love my current 3 fave things!
THANK YOU to all of you who entered my first giveaway! I REALLY enjoyed reading all of your favorite food memories. There were soo many good ones! I had soo much fun with this!