Today I'm opening up the vault and letting you in on a few of my cooking & baking FAILS!  I've got a bunch of pretty pictures wasting precious space on my hard drive because the recipes were bunk or I failed at executing them! It's time to clear up some space!
Ahhh mistakes….We all make them! The most important thing is to learn from them! That's the only way to get better.  Here's some failures for ya….
This Lentil & Bulgur Soup sounded too good to be true! I was attracted to the recipe because the ingredients list was short. Little did I know the soup would be short on taste! I tried to add more vinegar to the recipe to wake it up. Unfortunately, the vinegar only made it worse. Parmesan cheese didn't even help it. How lame is that? FAIL.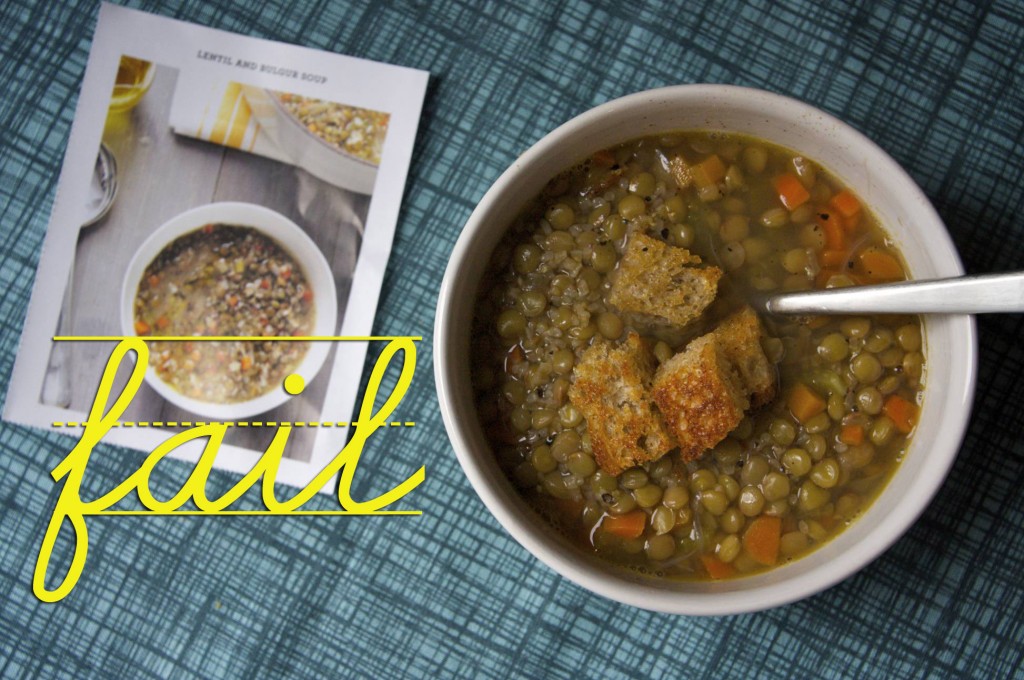 I had the cool idea to substitute sweet potato puree for the pumpkin puree in these cookies. They turned out SUPER cakey. I think it might have been the starch in the sweet potatoes & the fact that I over- mixed the batter. It would have been OK if I had the intention of making whoopie pies BUT no…I'm not a fan of cakey cookies. FAIL.
One day I decided to make hummus from scratch- without following a recipe. I was getting all cocky, things were going my way and then I got a little heavy handed on the smoked paprika. All of a sudden the hummus tasted bitter and then I added way too much lemon juice. Suddenly a pound of hummus made its way into my compost pile. FAIL.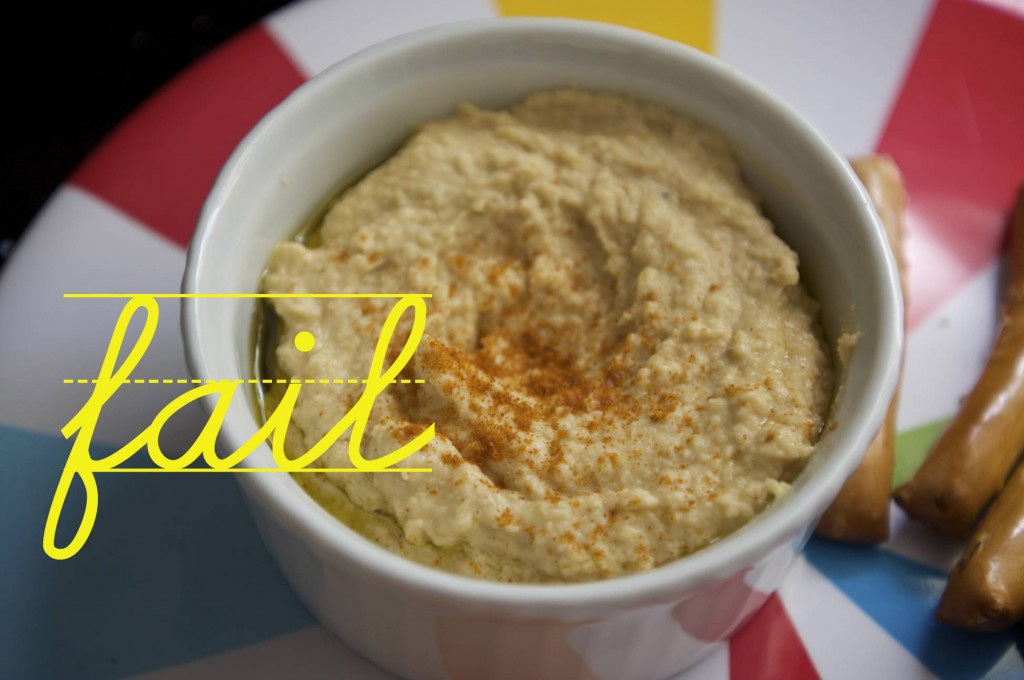 I made these Mexican Wedding cookies for my Mom's birthday in January from a pretty unreliable source on the internet. Scheduling got in the way and I wasn't able to bring these to her. It's a good thing because they didn't taste as good as I had hoped. I like walnuts or pecans in Mexican wedding cookies- NOT almonds. They totally threw off the taste. These cookies were also SOO crumbly and I had a hard time getting the powdered sugar to stick them! AHHH! Sorry Mom! FAIL.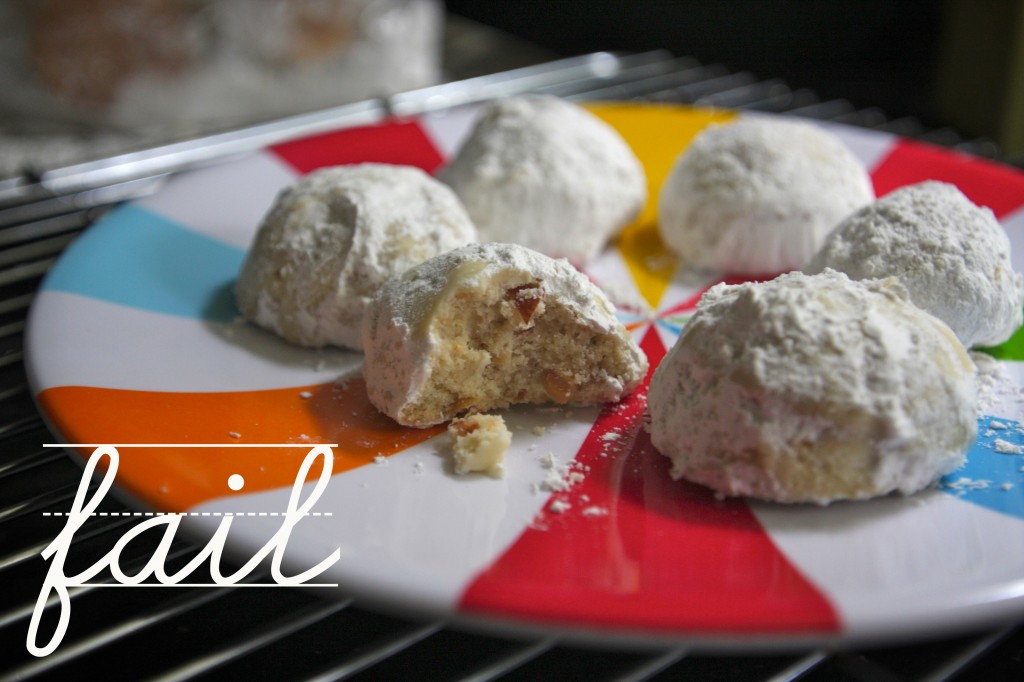 I had SUCH high hopes for this strawberry napoleon made with wonton wrappers, nuts & sugar. There was also Greek yogurt, honey & strawberries in between those layers. Fun, right? I made the dessert a couple of hours before my friends showed up for a Project Runway Girls night, photographed it and then went to taste it. YUCK. Totally bland, not sweet enough and really complicated to eat. I scrapped the dessert and made something else instead. Talk about a time waster! FAIL.
I made this Garlic Eggplant Dip over the summer when Casey was out of town. He doesn't like eggplant, but I sure do! Even though the dip had 8 roasted cloves of garlic in the mix, it was still bland! I also couldn't get a good picture to save my life. Kinda looks like it belongs in a baby diaper. Nuff said. FAIL.
I started making a curry tofu scramble because I was on one of my health kicks. The original recipe called for spinach. I didn't have any, so I substituted asparagus and zucchini in the mix. Tasted bitter gross and I don't think I added the right type of curry.The tomatoes DID not help EITHER. Nothing could have saved this recipe. Blah.  FAIL.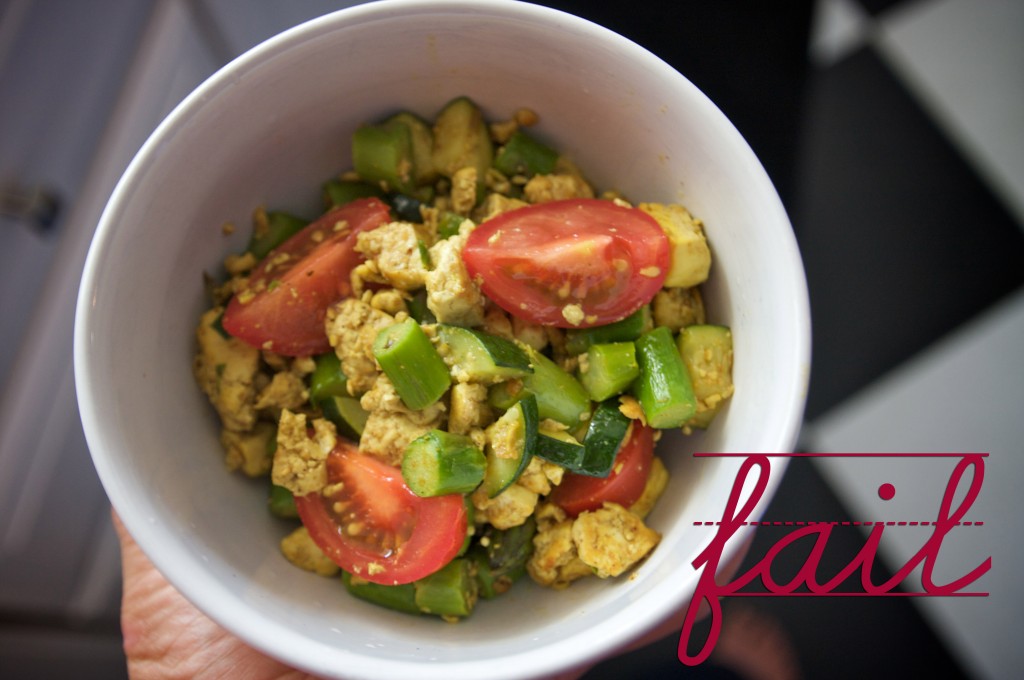 This Pumpkin Molasses pie had soo much potential! I LOOOVE me some molasses. I had the good idea of adding ANOTHER spoon full of molasses to the filling. BAD IDEA. Turned out uber-sweet. Makes my teeth hurt to look at this picture. Cringe! FAIL.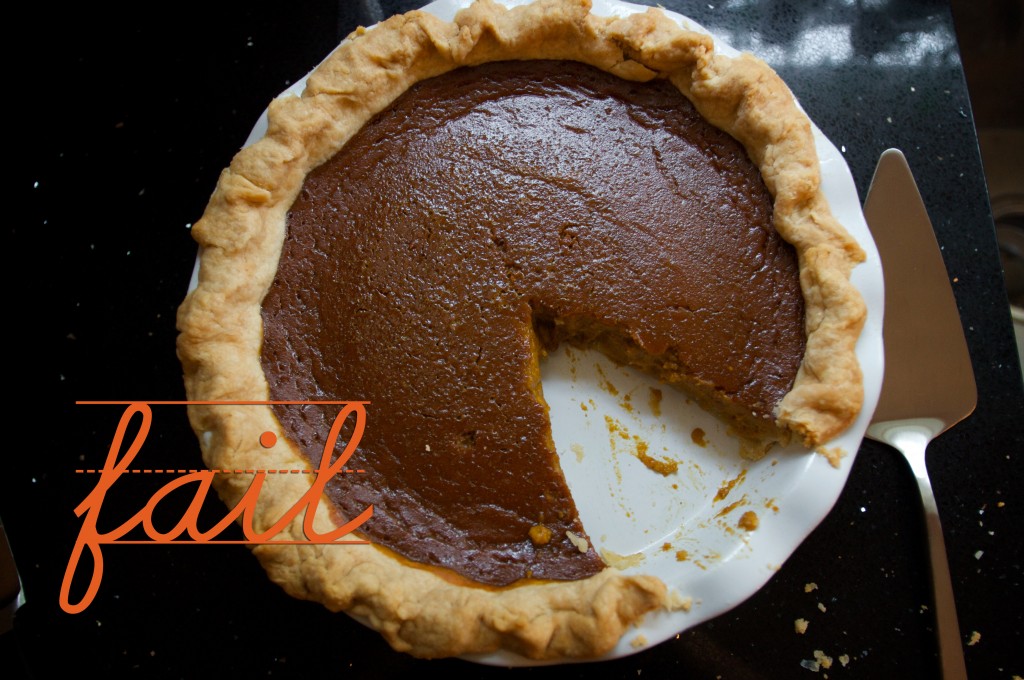 Chocolate pudding with white chocolate shavings. Sounds good, right?  I made this for a family get together and the pudding never set because I was too timid while cooking it. I was paranoid that the pudding would overcook, so I didn't cook it long enough. Luckily my family loves me and they still ate it!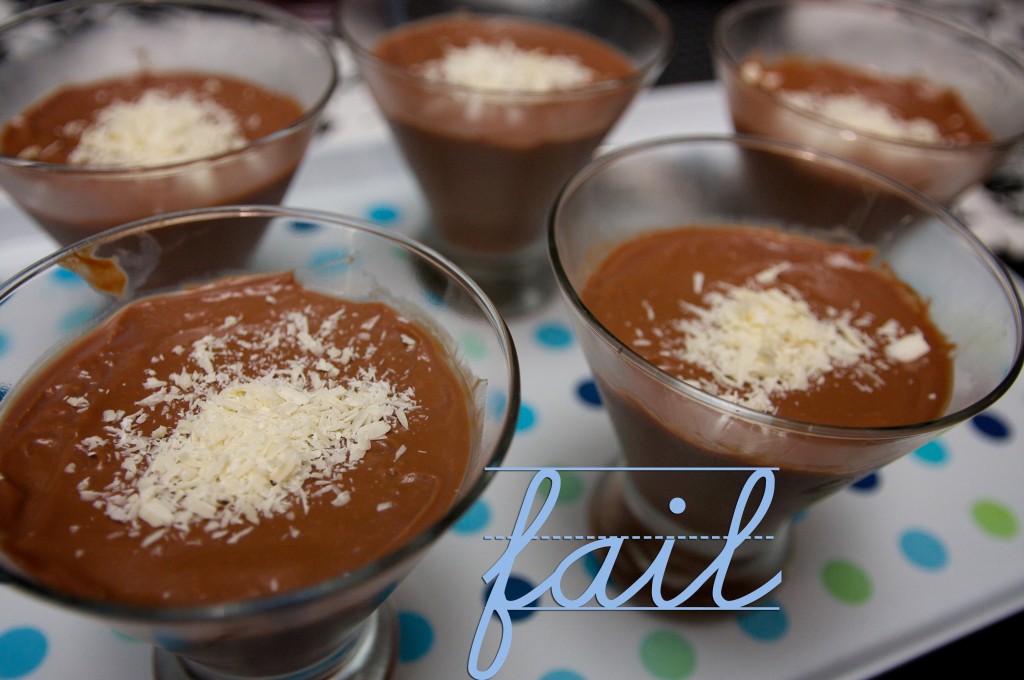 And there you have it!  Always keep in mind that mistakes are a necessary element to baking & cooking. If you don't have a chance to figure out what went wrong, you'll never get better!