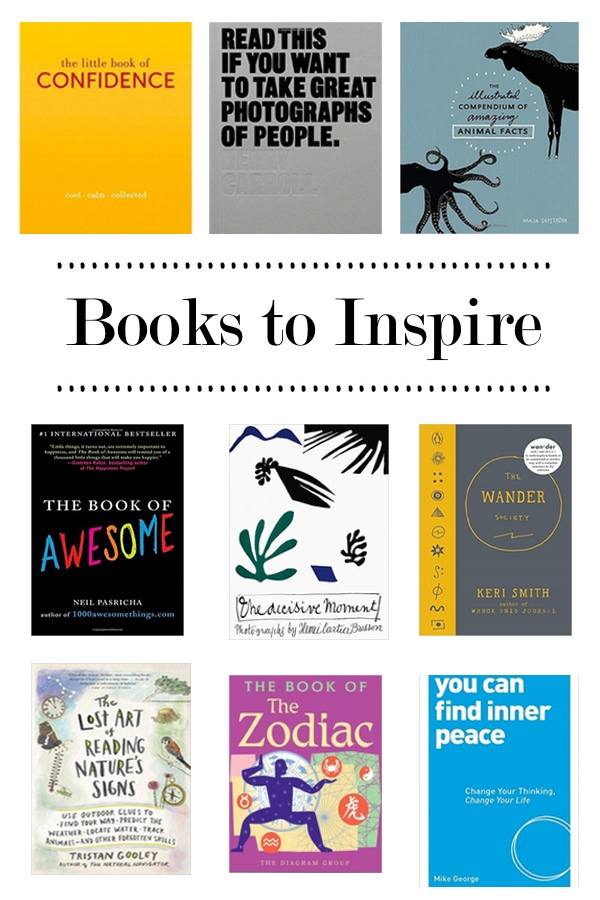 I just finished Rosie Project (FINALLY) last week and really loved it and I'm on the hunt for something new to read. Got any recommendations? Did anyone read The Rosie Effect? Should I go for it?
So, here's the deal. I have two plane flights this week to fly back east for my grandmother's funeral and I'm sitting here staring at my bookshelf in our bedroom…..packing my journal & reading material.  What to take? WHAT TO TAKE?!  I'm feeling like I need something in the self-help realm. But I also kinda wanna get lost and spark some creativity. Here's what I'm staring at on my bookshelf….wondering how many will fit in my bag
The Little Book of Confidence– I bought this because I need a good pep-talk every now and then. And when I say every now and then, I mean always.
Read This if You Want to Take Photographs of People – I bought this because I don't take that many portraits and I want to get better at it. I think that's what happens when you spend time photographing food all day.
The Illustrated Compendium of Amazing Animal Facts– I love facts. Don't you? I also love facts when they're illustrated. This one just came last week and I can't wait to go through it with Cooper. Maybe I'll leave it at home for him.
The Book of Awesome– This book is full of reminders of things that are awesome. I also refer to this one when I need to remind myself of the good things. Also good—Just Little Things.
Henri Cartier Bresson- The Decisive Moment – A beautiful book of one of my favorite photographers. If only I could fit it in my suitcase…..
The Wander Society– I bought this book for creative prompts. I can't wait to dip into it.
The Lost Art of Reading Nature Signs– Maybe this is the one! I freaking LOVE learning about nature and what to look out for.  My brain is part Virgo so I'm always collecting information like this. I can't help it!
The Book of the Zodiac– This is one of my FAVORITE astrology books. It's tiny….and looking at it right now reminds me that I want to read a little more about Virgos.
You Can Find Inner Peace– GUESS WHY I BOUGHT THIS?!! Because I wrestle with my inner jerk a lot. This is another book I turn to when I need a little pep talk.
If you're looking for even more ideas, check out my past list.