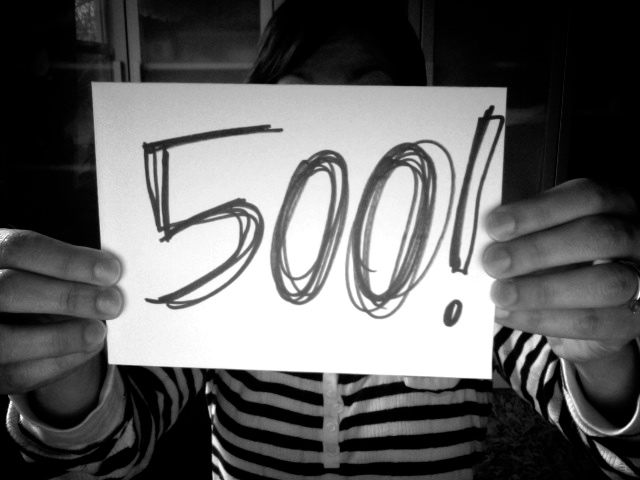 This is my 500th post! Wow. FIVE HUNDRED. A lot has happened in the past 4 years on this blog. I challenged myself in the kitchen, met a lot of great people, had some wonderful conversations, and ignited my passion for all things food! I also inspired a lot of people to try new things in their kitchens, and for that I'm most proud!
I've been wanting to do some tweaks & additions to this site because I've got a lot of ideas floating around in my head!  I'm definitely going to add a FAQ page to this site. One of the most common questions is, "What camera do you use?"  I'm currently using a Canon 40D. So there's one question answered! If you have any questions you'd like me to answer, please leave a comment!
Thank you for helping me get to 500! If it wasn't for your support I would have never made it. So here's to another 500!