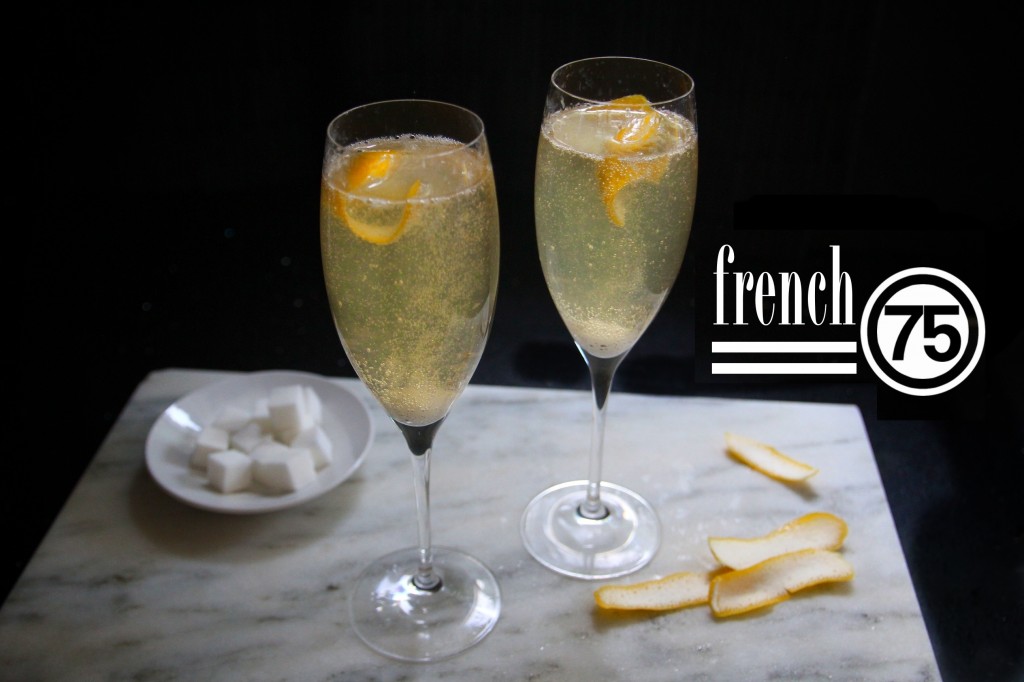 Champagne! Never been a fan (blasphemy, right?!). I'm not sure why. I guess I always end up inhaling bubbles and then they spew out my nose. Truth!
Did you know that I married into a champagne loving family? A good portion of my in-laws take their champagne drinking to a whole new level. It's as if they're athletes and champagne is their Gatorade. You think I'm kidding?
Today is the last Monday of 2011 and chances are you're looking for a signature cocktail for New Years Eve. Champagne lovers, listen up! The French 75 is slightly herbal with the gin, it's tart with the lemon juice and slightly sweet with that cute little sugar cube floating on the bottom. A word of caution-These cocktails are a bit STRONG. Two of these French 75s may or may not have caused my husband to fall asleep on the couch at 8pm the other night…
There are many variations of this classic cocktail. Some recipes call for cognac instead of gin. Others may add Cointreau or brown sugar and it's often served in a collins glass. I think the champagne flute makes it a little more festive. Enjoy!

And we're off!
Gather your ingredients.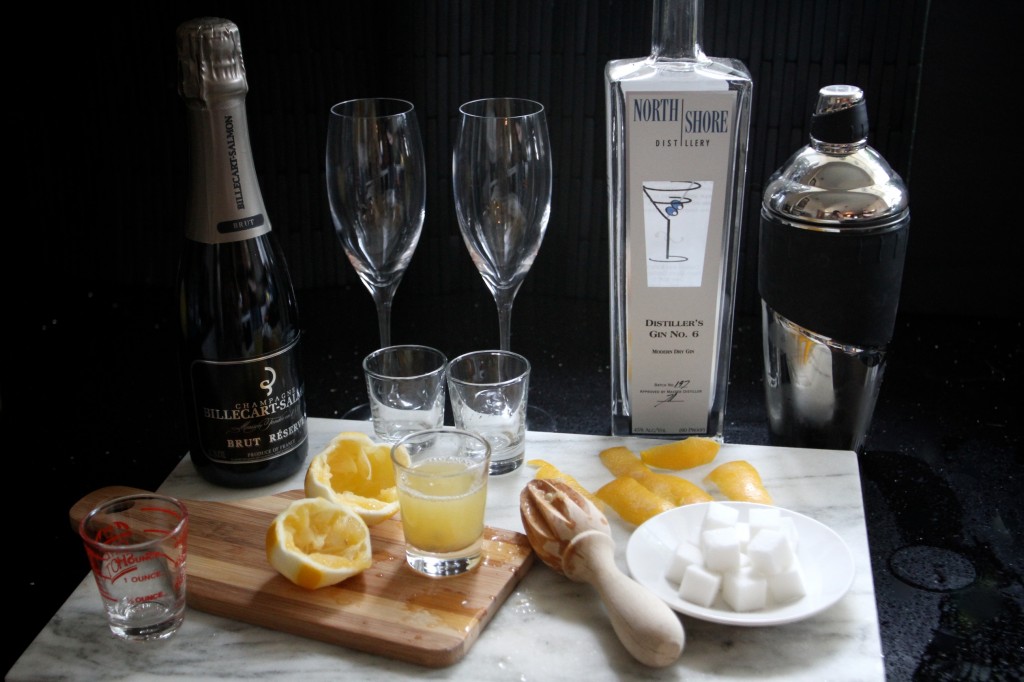 We used sugar cubes in this recipe. You could always mix the sugar in your cocktail shaker.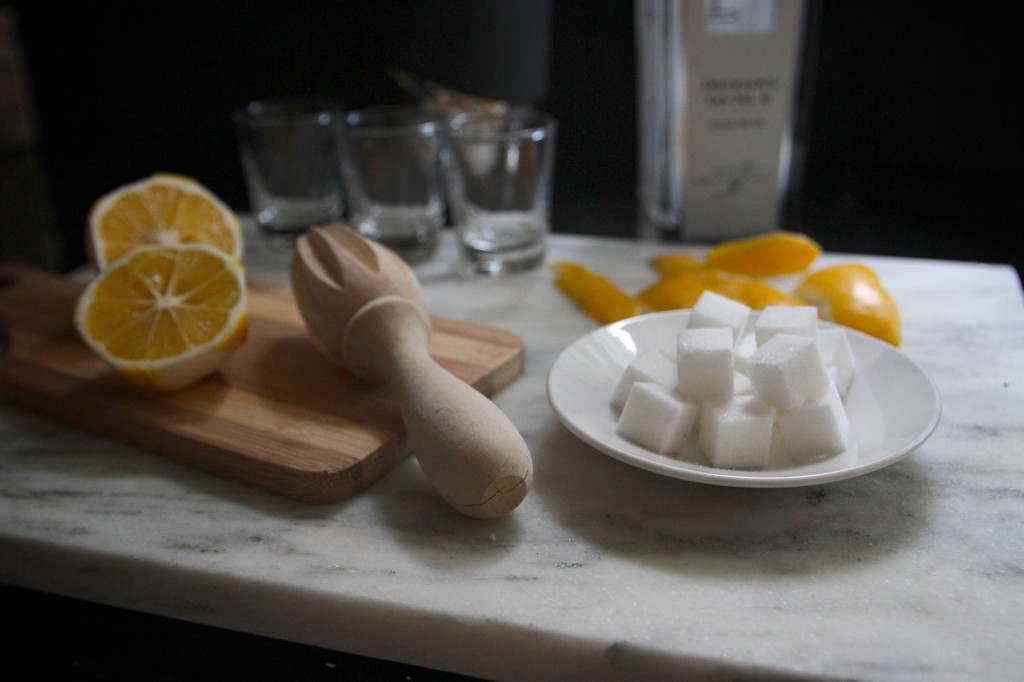 Juice your lemon.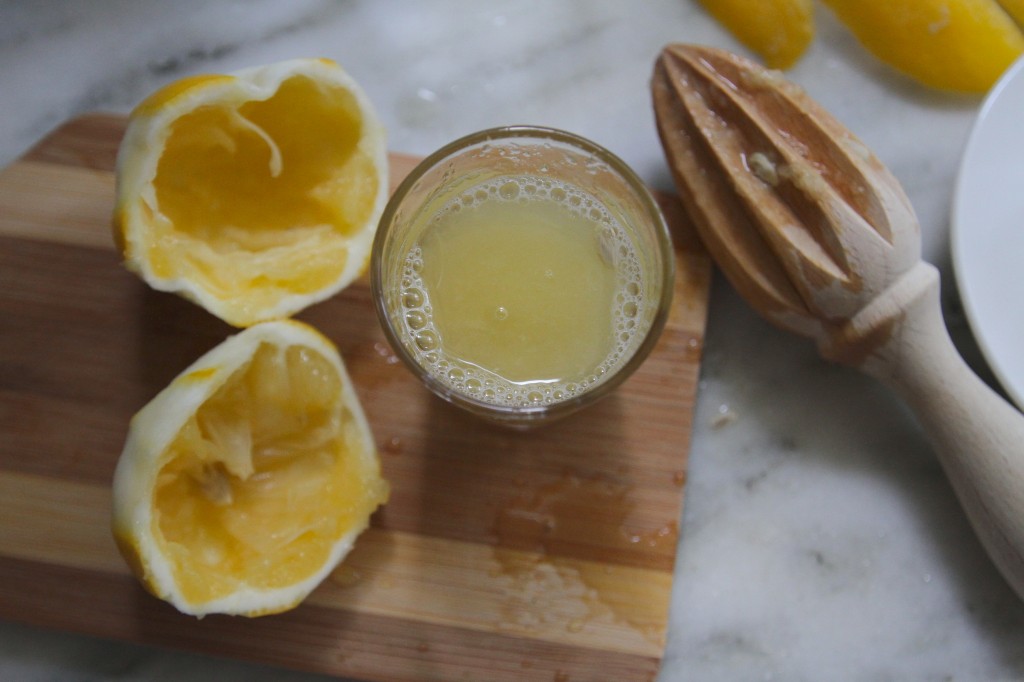 Get out some really good gin! We used North Shore Distillery Gin No. 6.
(a complex balance of citrus, spice & floral notes)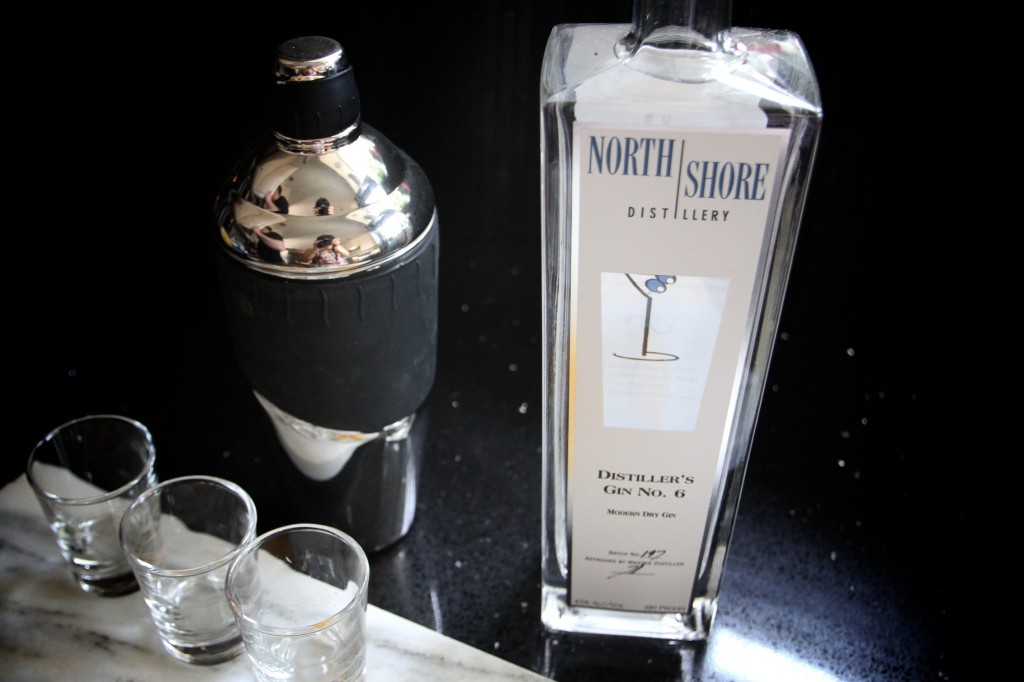 And some real Champagne! We used Billecart-Salmon Brut Reserve NV.
(medium in body, refreshing with notes of flowers, sweet spice & hazelnuts)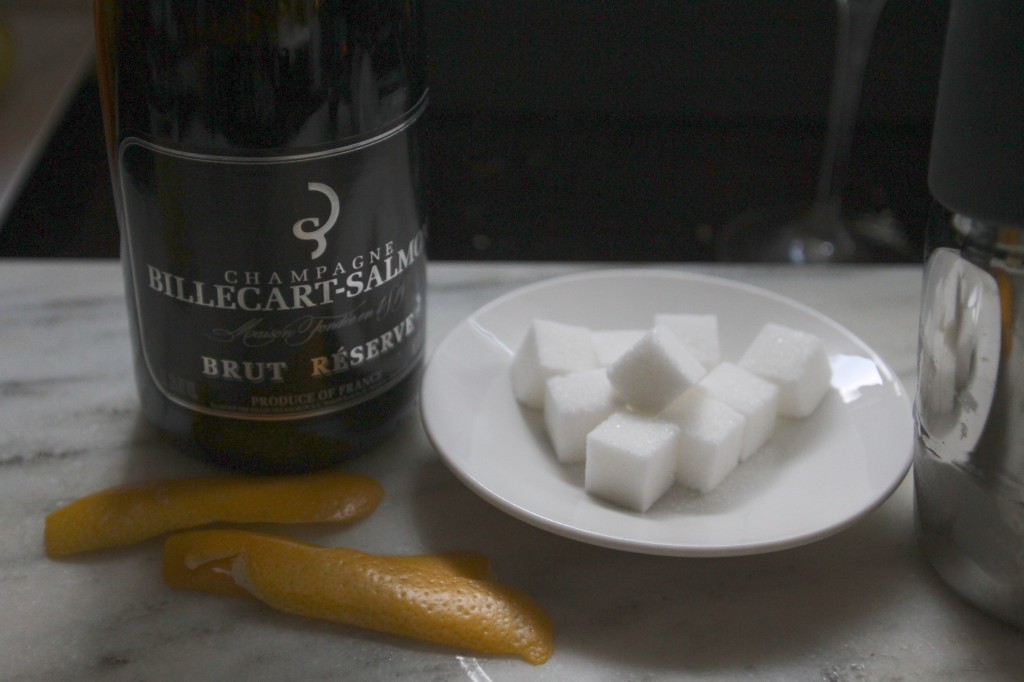 Pour the gin in the cocktail shaker filled with ice.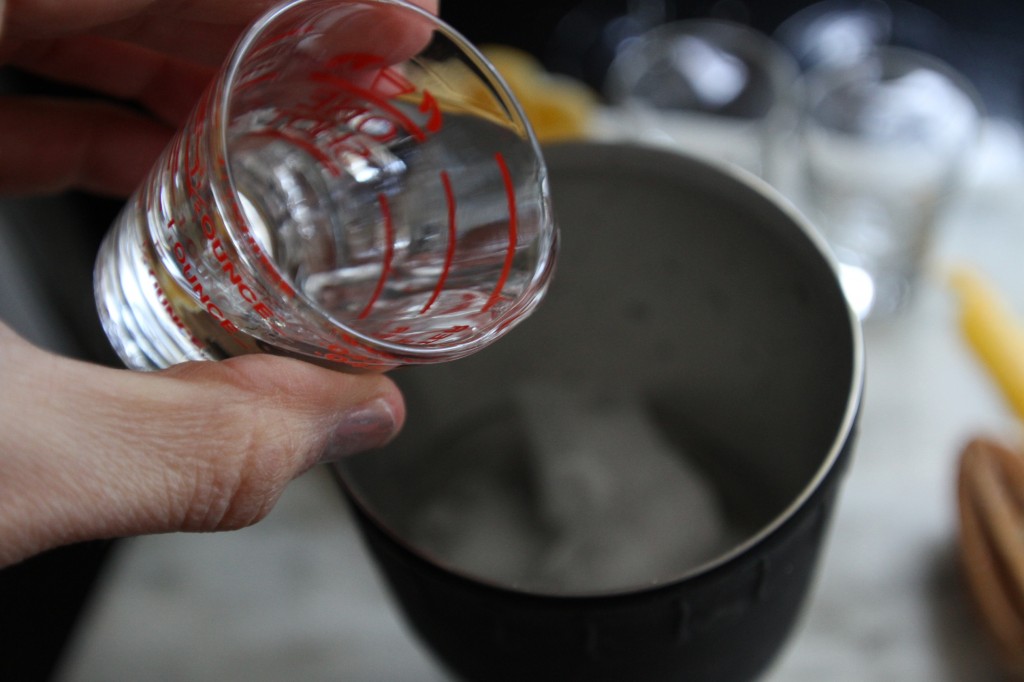 Next you pour in your lemon juice. SHAKE!!!!!!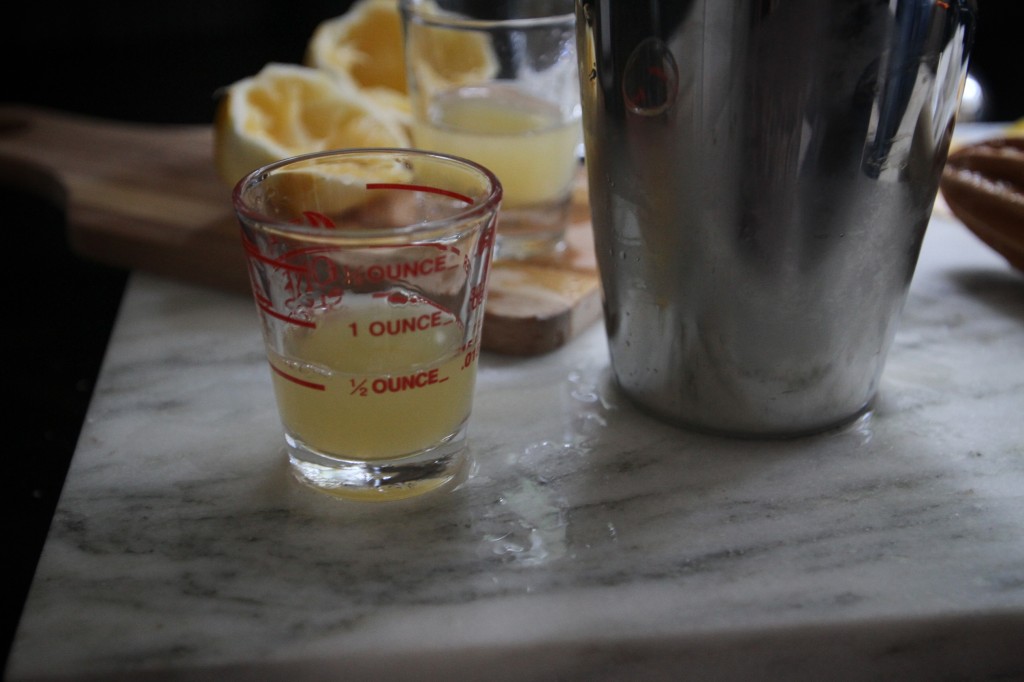 Drop a sugar cube into the bottom of each champagne flute. I prefer two, but it's cuz I like sweeter things.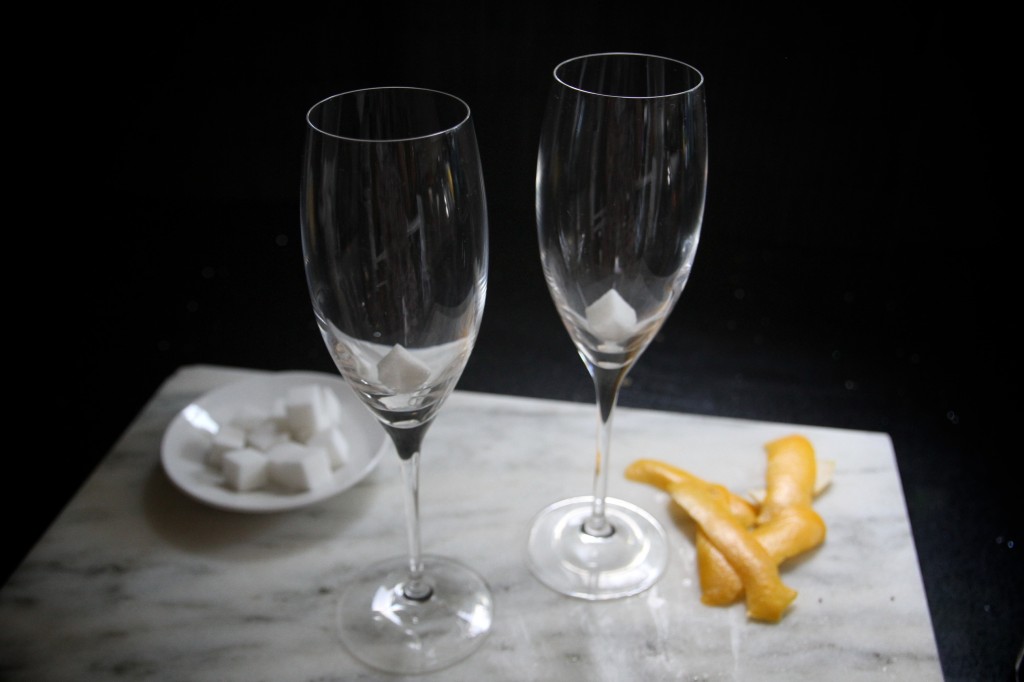 Pour the gin/lemon juice in the glass. FIZZ TIME!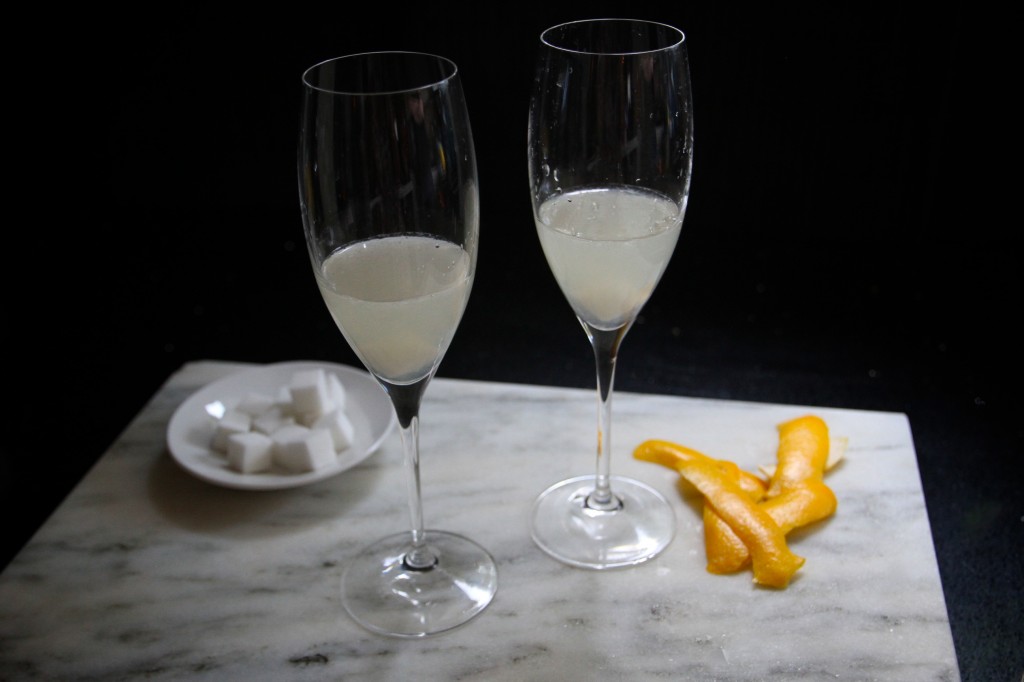 Slowly pour the champagne on top. A little at a time or else you get a volcano situation.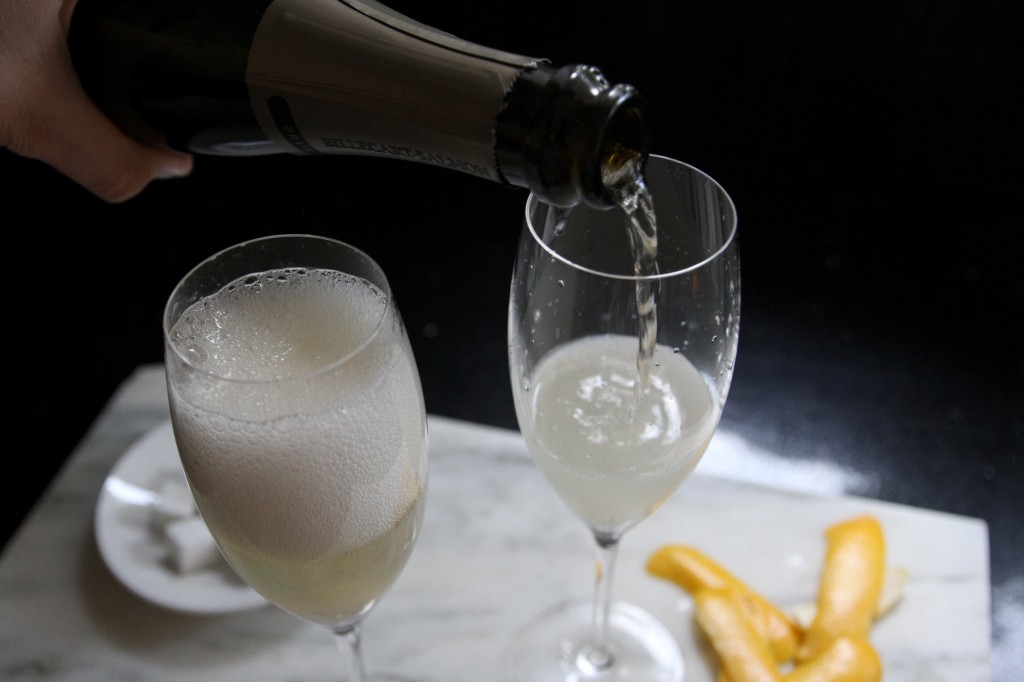 Take a lemon peel and give it a little twist!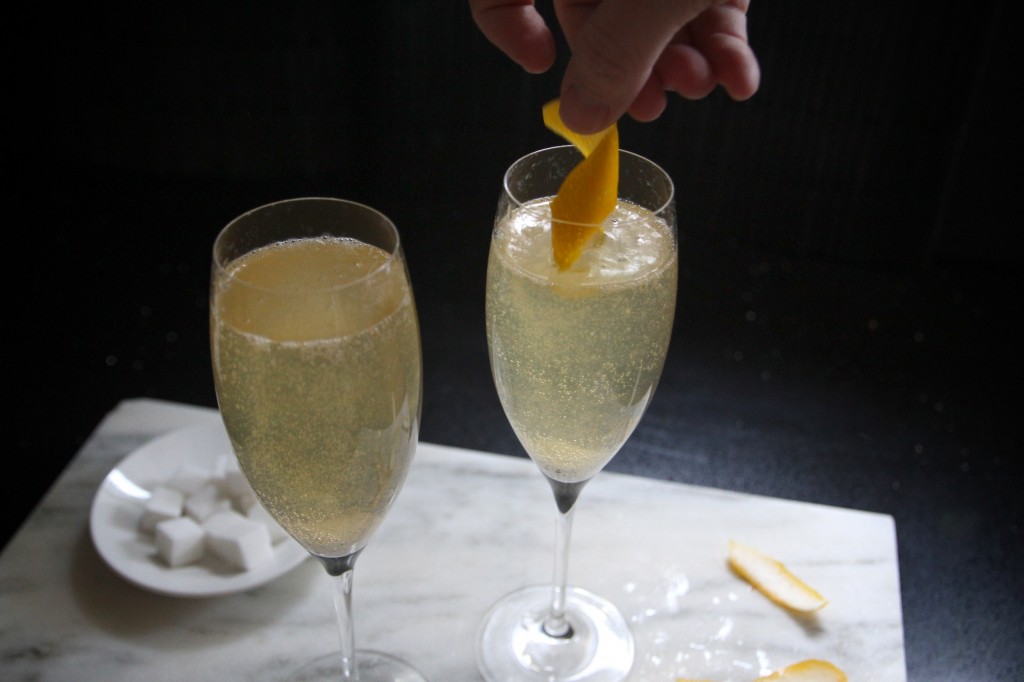 Now you're ready to get this PARTY STARTED!!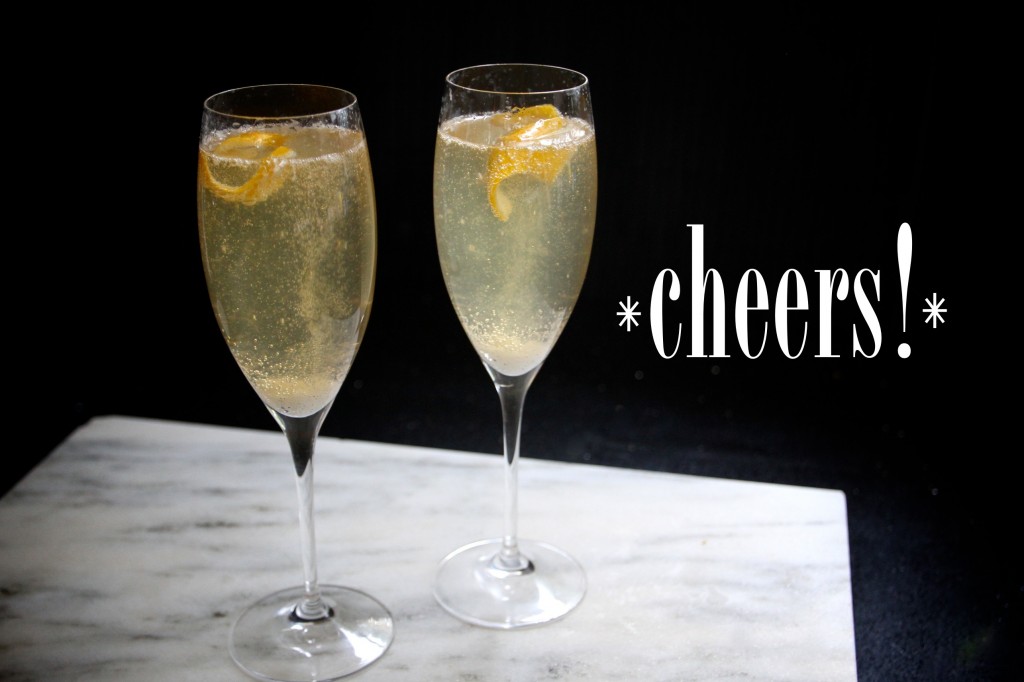 Watch out! It's booze on booze!
French 75

makes 2
(recipe from Esquire Magazine)
2 ounces dry gin
2 sugar cubes (more depending on your taste)
1/2 ounce fresh lemon juice
5 ounces Brut champagne
lemon peels, for garnish
Add a sugar cube (or two) to the bottom of each champagne flute. Place gin and lemon juice in a cocktail shaker with ice. Shake and strain into each champagne flute. Top off each glass with champagne and add a lemon peel for garnish.