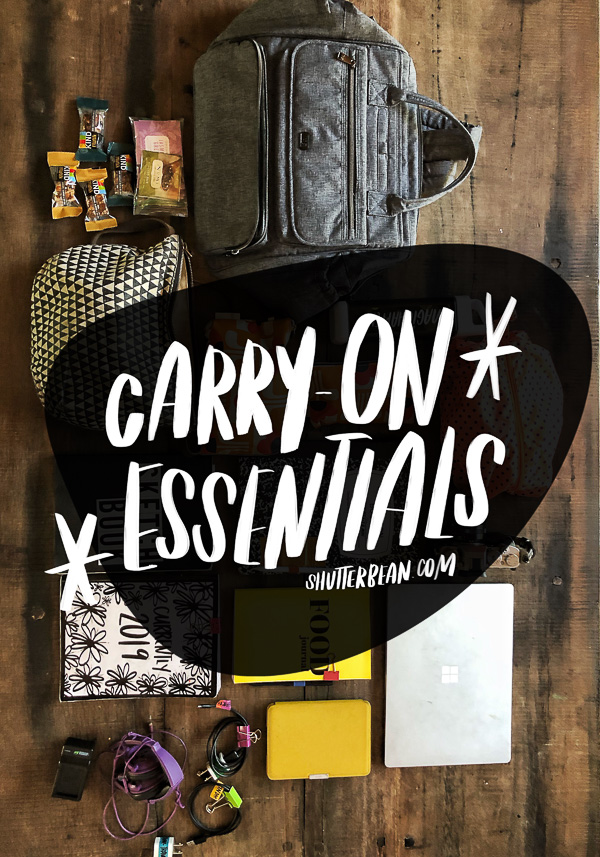 Before our trip to Colorado last week, I took photos of my Carry-On Bag Essentials so I have a visual to refer to next time I'm packing—which should be soon. We have a few trips coming up before 2019 ends!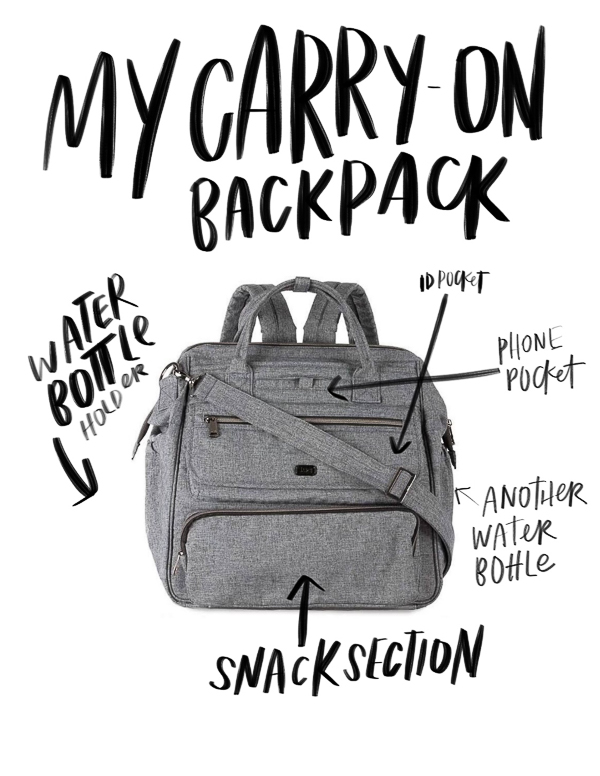 First, let's talk about my travel backpack. I spent a long time researching carry-on bags online. I used to have a LUG bag many years ago for my camera bag and was happened to see that they're still around. I've used this for a 1-week-long trip and it has worked out well so far!
It also has a removable strap if you want to wear it crossbody, but I used it mostly as a backpack.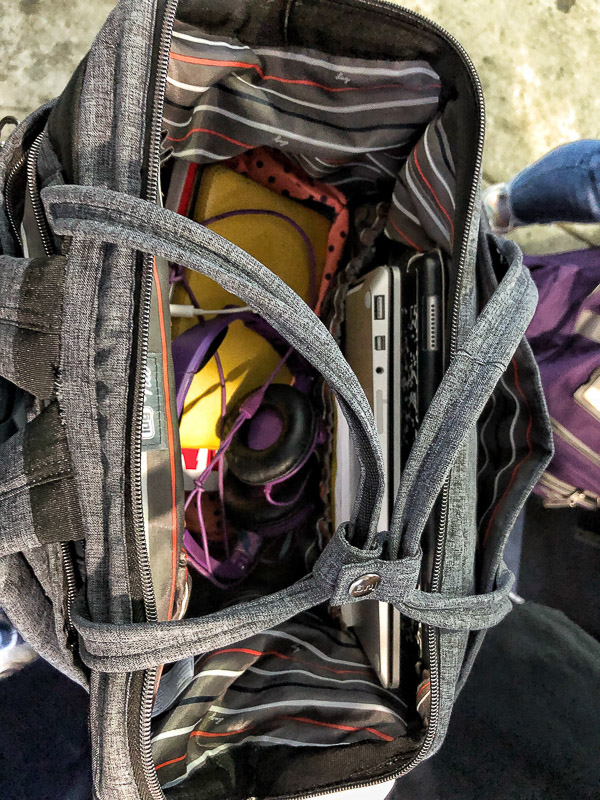 What I love about my carry-on travel backpack is that it opens up like a doctor's bag. That's honestly what sold me cuz I like to SEE EVERYTHING IN MY BAG AT ONCE. The hardware does add a little extra weight to the bag but I feel like it's easily worth it.
Look at how much it fits (including my purse AND a sweatshirt!).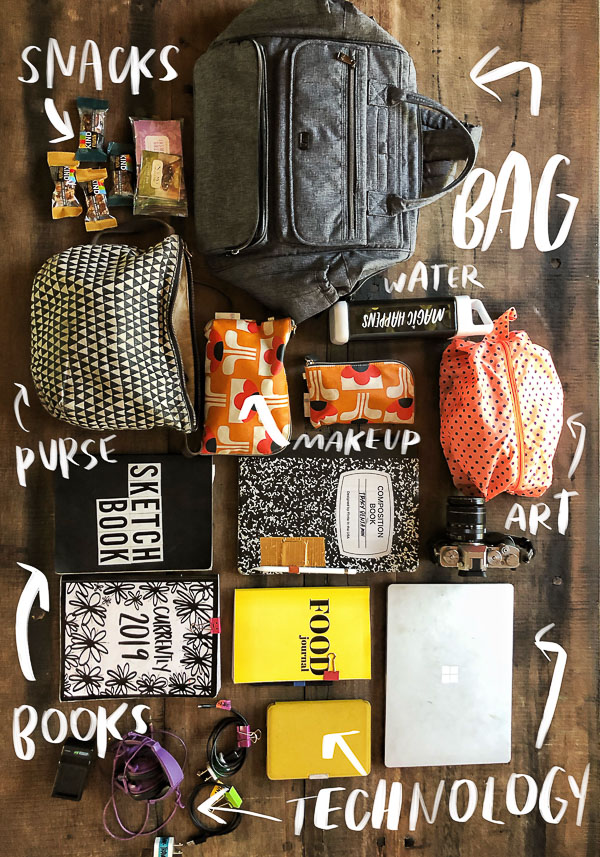 I am totally Felix the Cat with my bag of tricks.
You already know this by looking inside my purse…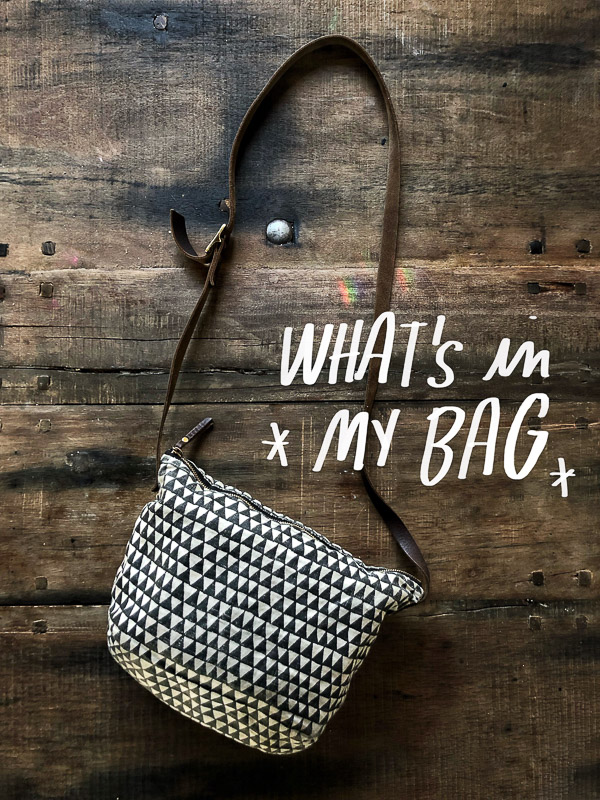 See also: What's In My Bag?
Before I started packing, I created a handwritten list of my Carry-On Bag Essentials.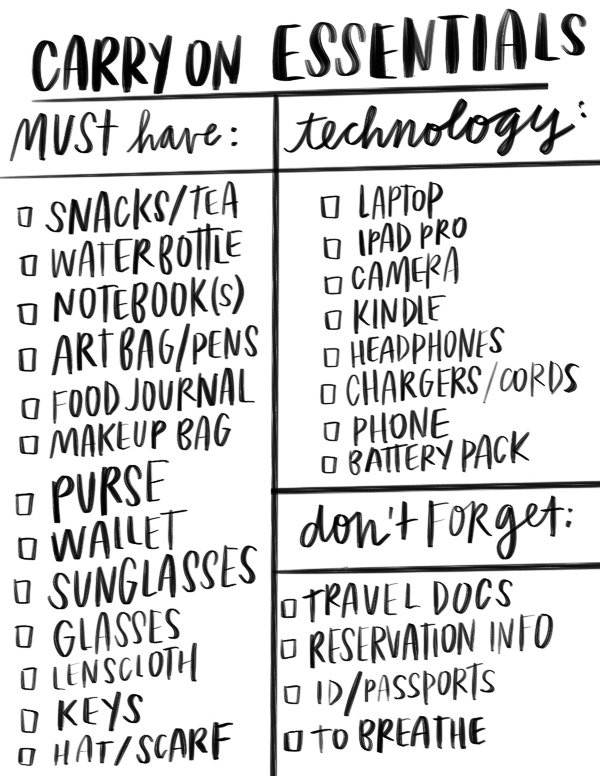 I then laminated my list with my laminator
so I would have something to refer to next time I pack.
The best part about laminating a list is that you can use a dry erase pen
to mark it up.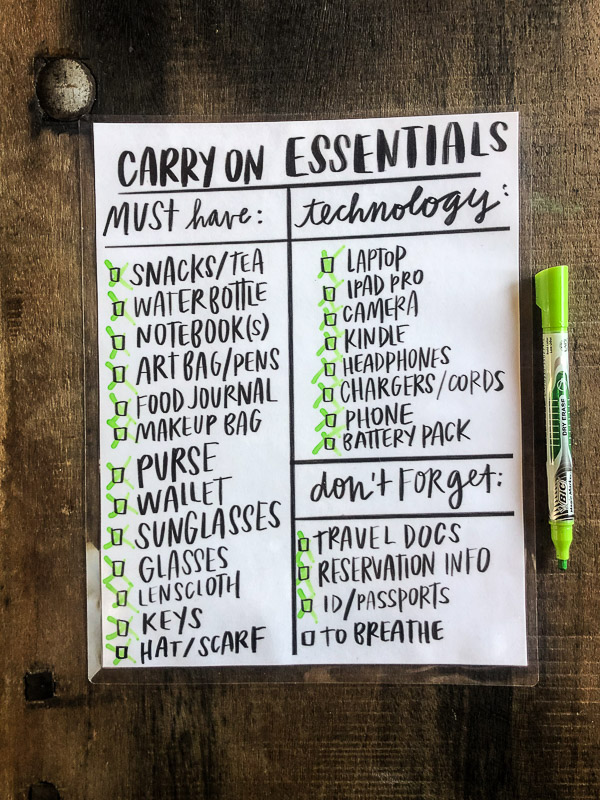 The other side of my laminated list has a photo of what's in my backpack so I can easily SEE what I need.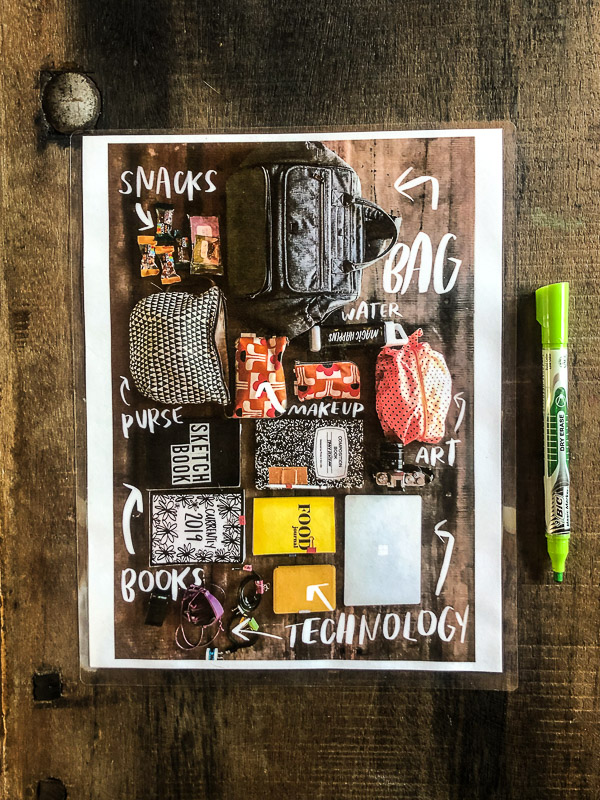 When I travel, I have to take my work with me. That's how I'm able to continue to continue to post my weekly I LOVE LISTS , MY EVERYDAY LIFE and my INTENTIONS FOR THE WEEK when I'm out of town. I always make sure to carve out time to edit my photos while I'm away. That accountability is how I keep my creativity alive.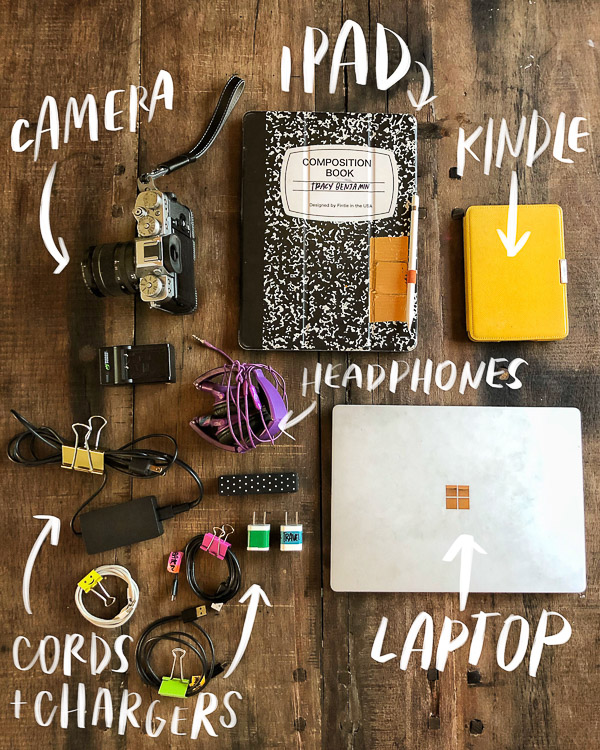 TECHNOLOGY ESSENTIALS INCLUDE:
iPhone
I make sure I have all of the corresponding chargers/plugs, etc.
You can see how I normally organize my cords when I'm not traveling here.
When I travel, I like to pack my cords/chargers up in these bags .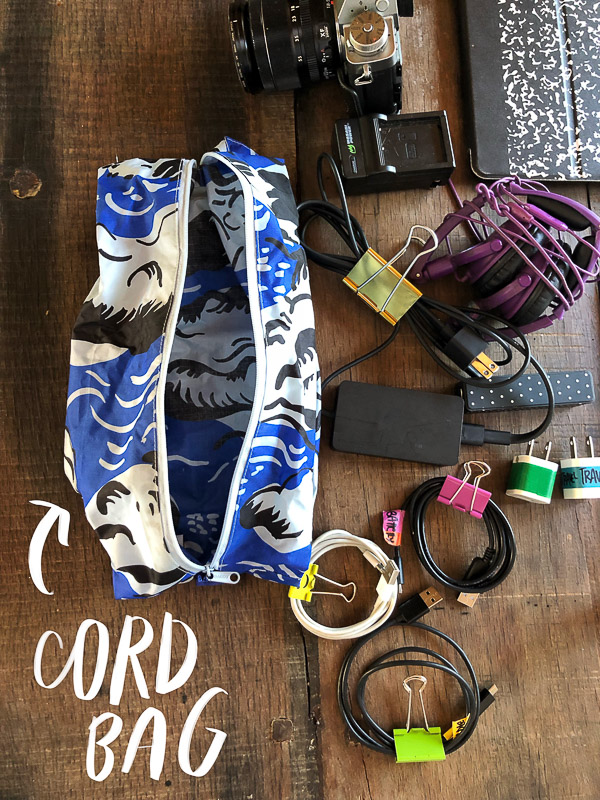 I really like how they expand to fit whatever you put inside. I use binder clips to hold my cords together.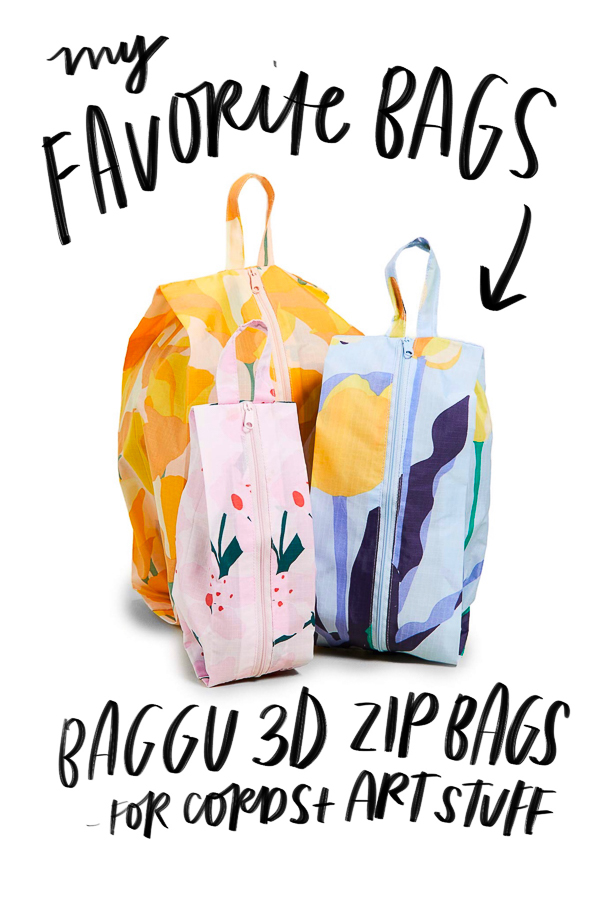 Baggu zip bags are my favorite. I also use one for my art bag. Baggu comes out with seasonal patterns so check out for new ones often.
Having patterns on my bags helps make my life more fun. Plus, I know what pattern goes to which category of items so it builds good muscle memory when I'm looking for what I need.
Here's my ART BAG! It's bright and cheerful. It reminds me to play.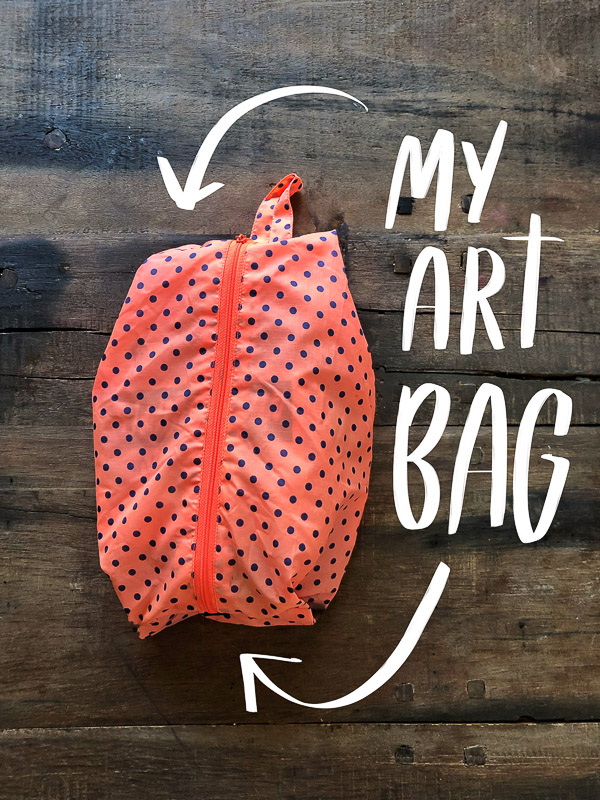 I wanted to work in my Currently Workbook while I was on our trip, so I brought some of my favorite art supplies with me.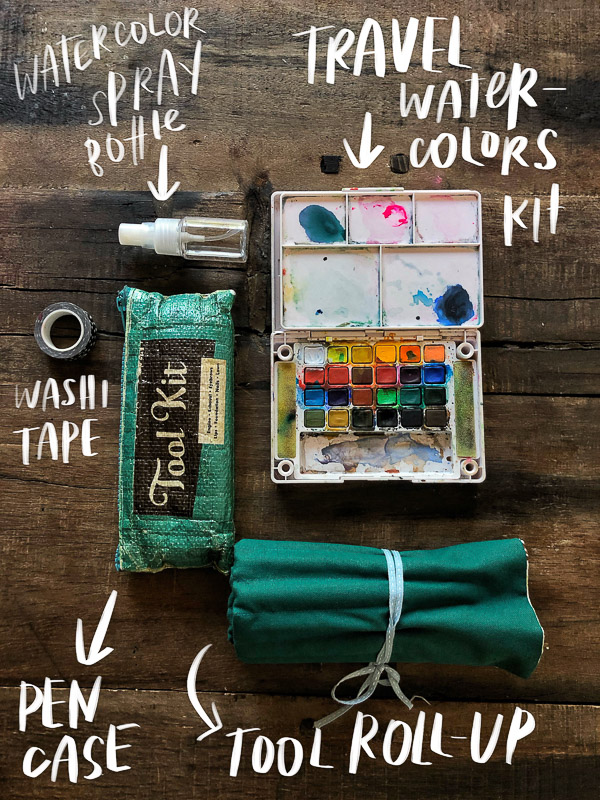 I make sure I have my favorite pens in my bag when I am traveling. I keep them in my favorite pen case and make all the good ones are in there. If I bring my travel watercolor kit
, I'll make sure to bring a squirt bottle
, so I can activate my paints on the go.
Look! This is me painting on the airplane last week!!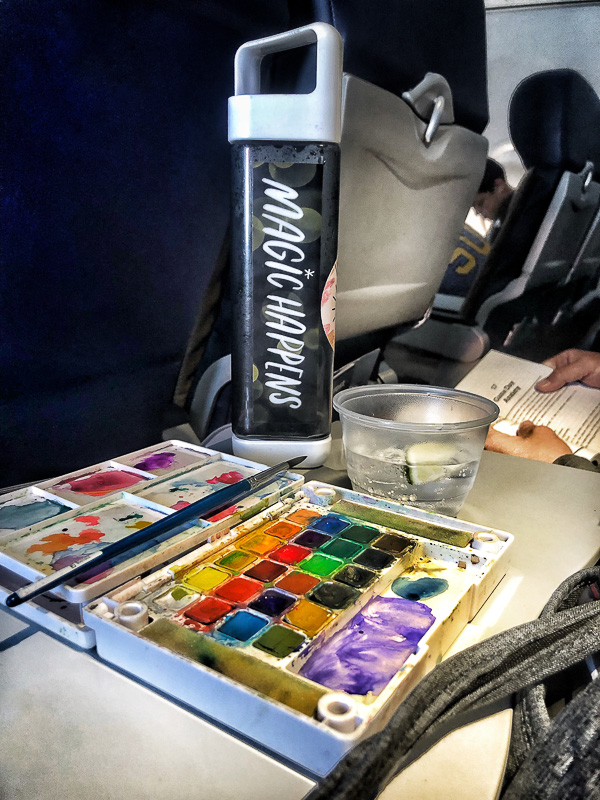 I also have a roll-up pen case that I keep my paintbrushes, brush pens
and crayons
in. It helps keep them safe from bending and it's so nice to be able to roll out my tools when I need them. Very good for children too.
I like to be prepared when I'm working in my sketchbook.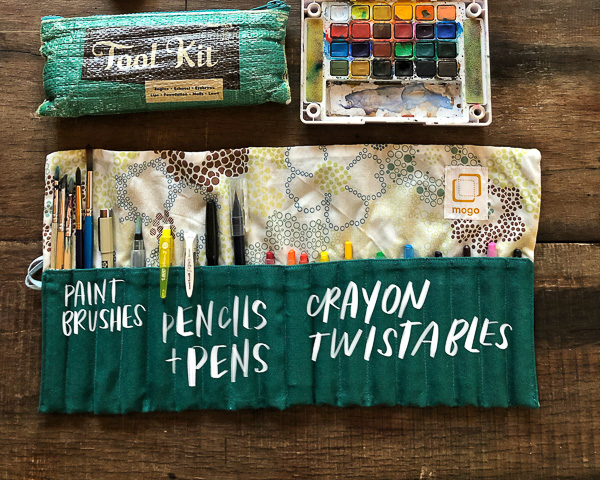 And we move onto my paper goods…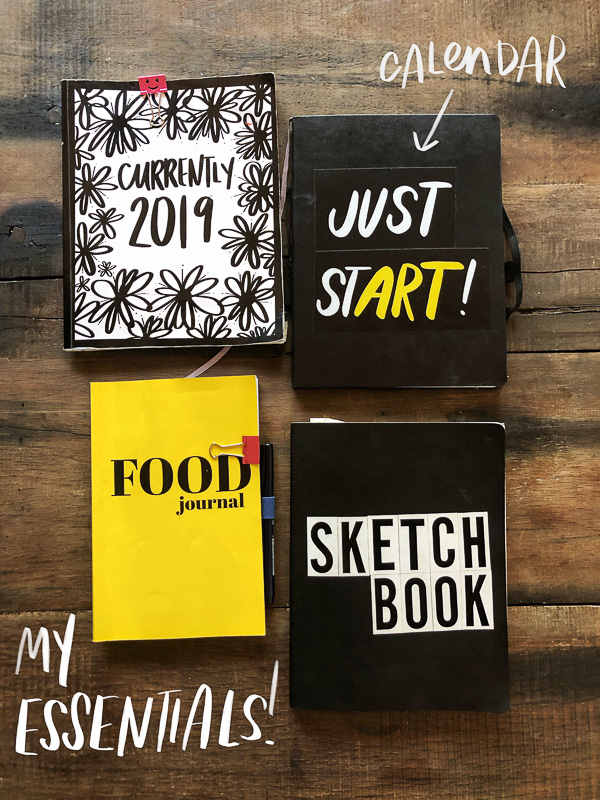 Paper Goods: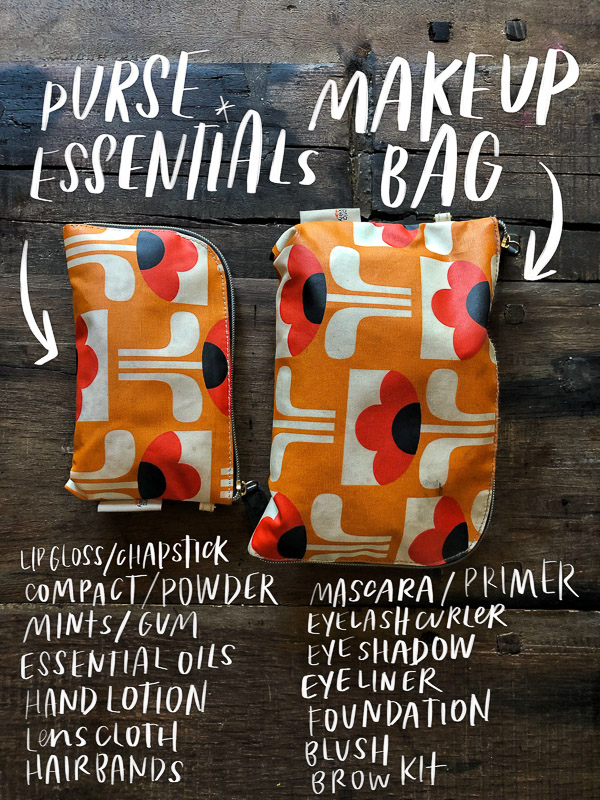 I like to keep my makeup bag and my purse essentials in my carry on bag. You never know what will happen to your bags so it's nice to have some essentials. I usually pack a small toothbrush
and toothpaste
to be safe, as well as an extra pair of underwear, socks and a black pashmina scarf
. It helps keep me warm, works as a good blanket and I can put a little bit of essential oil on it and huff it when I'm sensitive to smells while traveling.
Also essential: EOS Hand Sanitizer Spray I like the smell and it doesn't make my skin really dry and gross.
I wrote a post a long time ago about some of my on-the-go travel essentials and most of them are still in my rotation.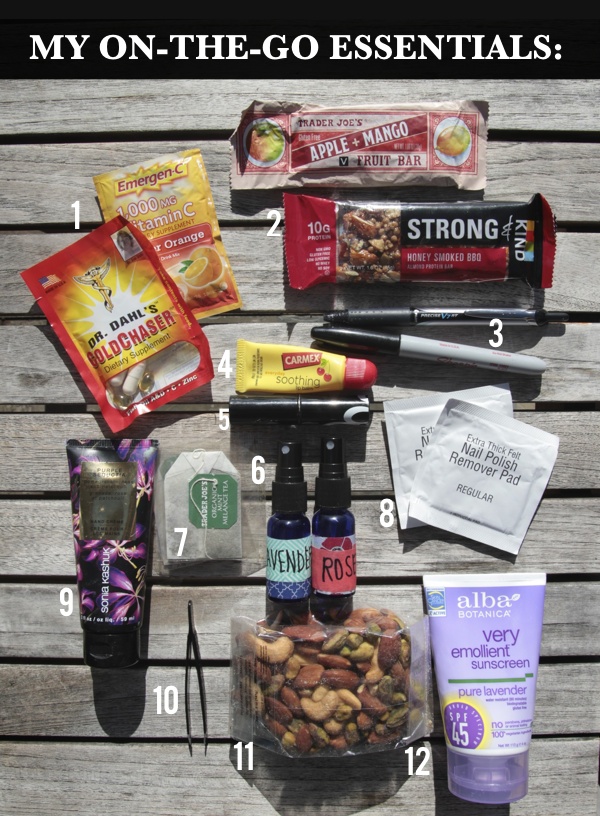 Sunscreen usually gets stored in my toiletry bag unless I didn't put it on and we are traveling to some place sunny.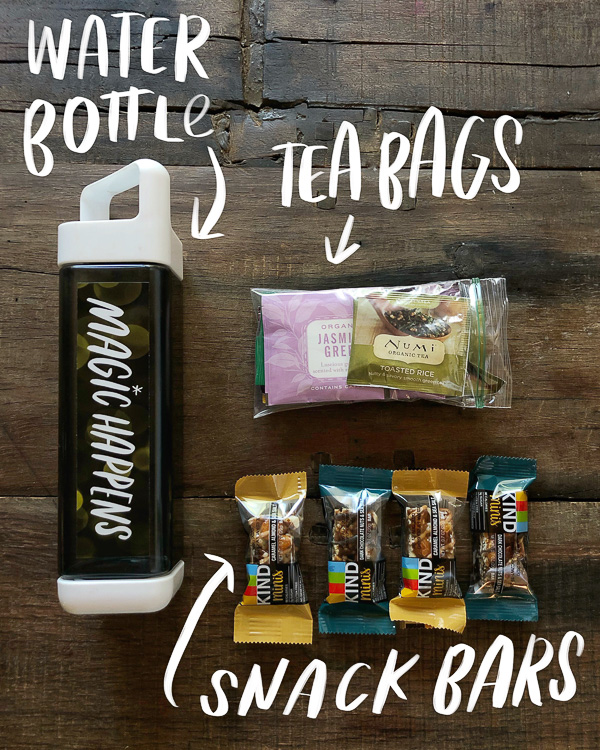 I almost always have a water bottle with me (this one is easy to clean and has one of my MAGIC HAPPENS stickers on it) as well as tea bags (for the plane!) and snack bars
. Sometimes I pack my own trail-mix in a baggie so I have something to snack on. It can get SO EXPENSIVE when you're buying it at the airport. I am really enjoying how a few of the airports I've been in lately have water bottle filling stations. And they're filtered too! If I am feeling like the water might have a weird taste, I use an Emergen-C
packet to flavor it.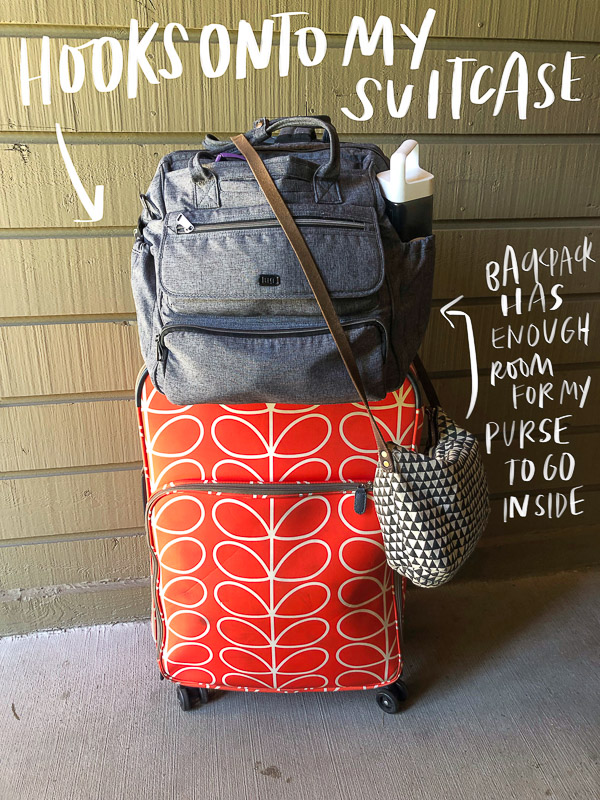 Y
You know what's the best part about my travel backpack.????
There's a part on the back that hooks onto the handle of my suitcase!
I don't even have to carry anything while I'm walking through the airport.
Everything gets rolled (smoothly!) until I check on my luggage.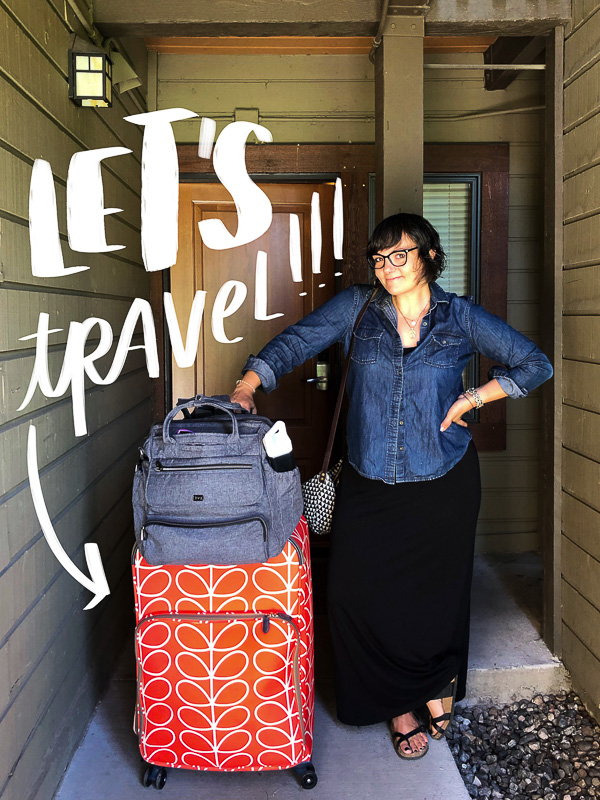 Thanks for reading my Carry-On Bag Essentials.
Is there anything you'd add that I didn't???!!!