You guys!!! I'm deeeeeeeeeep in cleaning/organizing/straightening up mode in our new place. I actually wrote about it for my High Straightenence post today. Go check it out!
To say things are hectic is an understatement! I'm super overwhelmed…and sore…OMG am I sore! This house has too many stairs. How did I not remember this from my childhood? So, we're living in chaos right now with a 3.5 year old running around getting into EVERYTHING. It's bonkers!  I'm totally booking myself a massage when this is over.
I want to share two things:
This is the first meal I made in the new place. Breakfast for dinner. My favorite!
The only thing is that I couldn't find the box where my salt & pepper are. Boo.
I also need to find my booze box. Where the heck is that box? Where are my jars to drink out of? I need those too.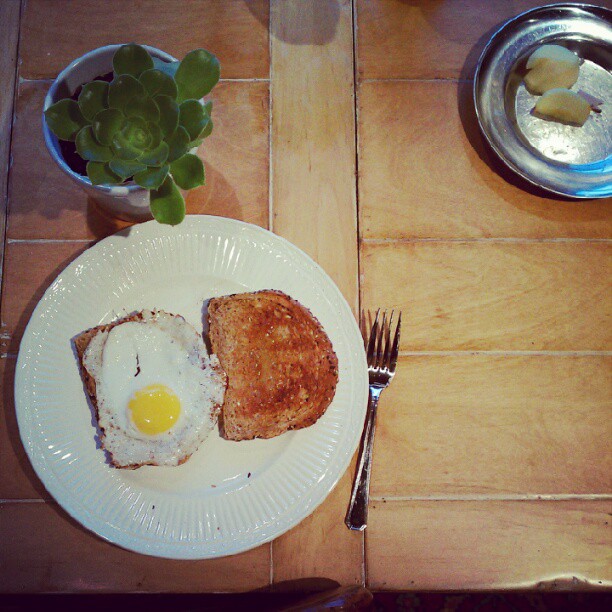 When I went to clean out this bathroom cabinet today, I got a flashback after looking at this contact paper. I remember  being a kid and snooping around my mom's makeup bag in that cabinet. I loved when she went out to dinner with my dad because it meant prime snooping time. I totally tried on her clothes and makeup. She's totally reading this right now. Hi MOM!
I think I might save that contact paper…What do you think? Will I feel like I'm snooping in my own cabinet?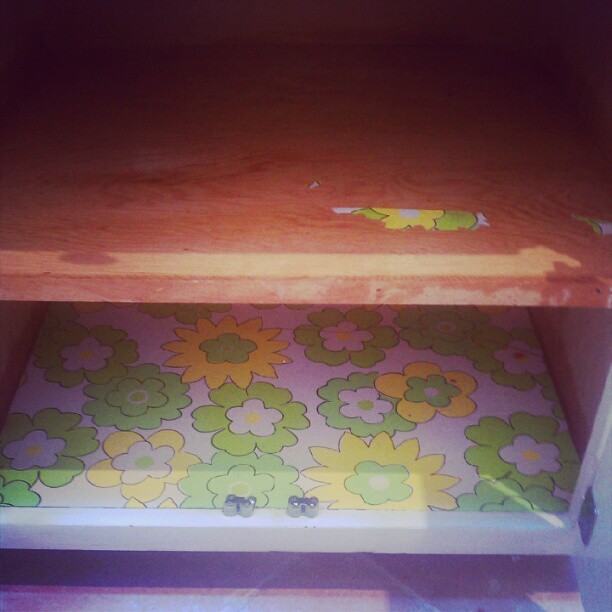 Soooooooo I have a favor to ask you. I'm a little stressy right now and could use your help. Will you tell me a story? Tell me something funny? Tell me what you're into right now? Tell me something so that when I take a computer break while digging through the chaos, I'll have something to lift my spirits? Please and thank you!
I'll be back soon. I'm hoping to unpack my kitchen soon so I can get this party started.
Oh BTW- that picture up at the top there? That's the morning light on the breakfast table. I'm so excited by the light in this house. My photos are gonna be so different and I'm totally welcoming the change/challenge.