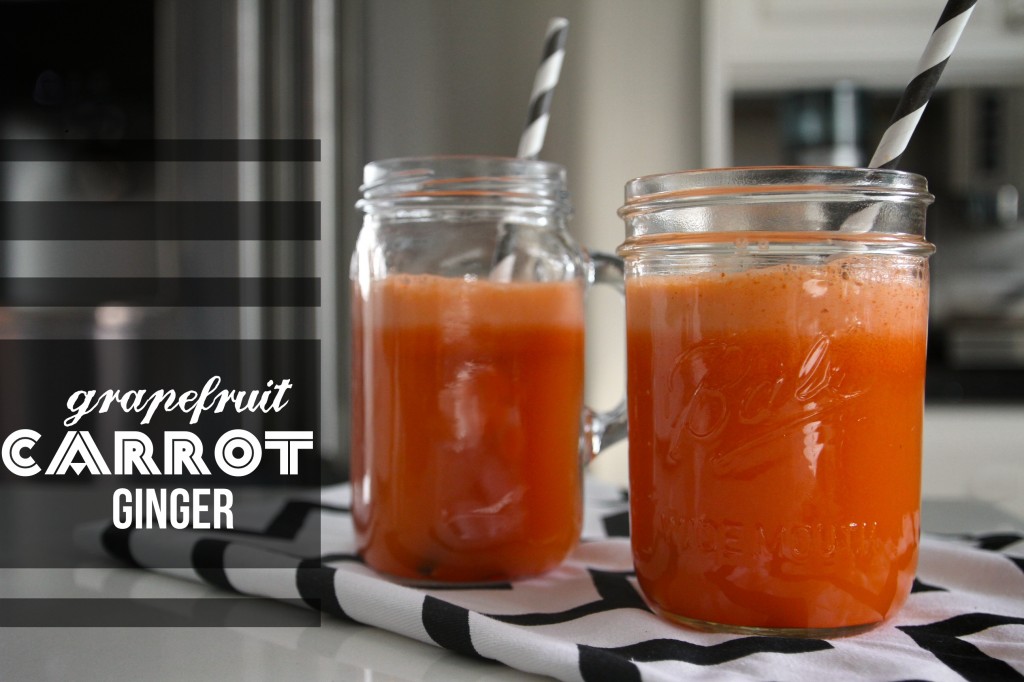 I've been reading my monthly horoscope for over a year now at Astrology Zone. Susan Miller is legit!  Even though she keeps telling me I'm going to have a baby every month, she's been pretty accurate with everything else. This month she says that us Leos will be getting into shape. I trust her; I've already done a juice cleanse this month!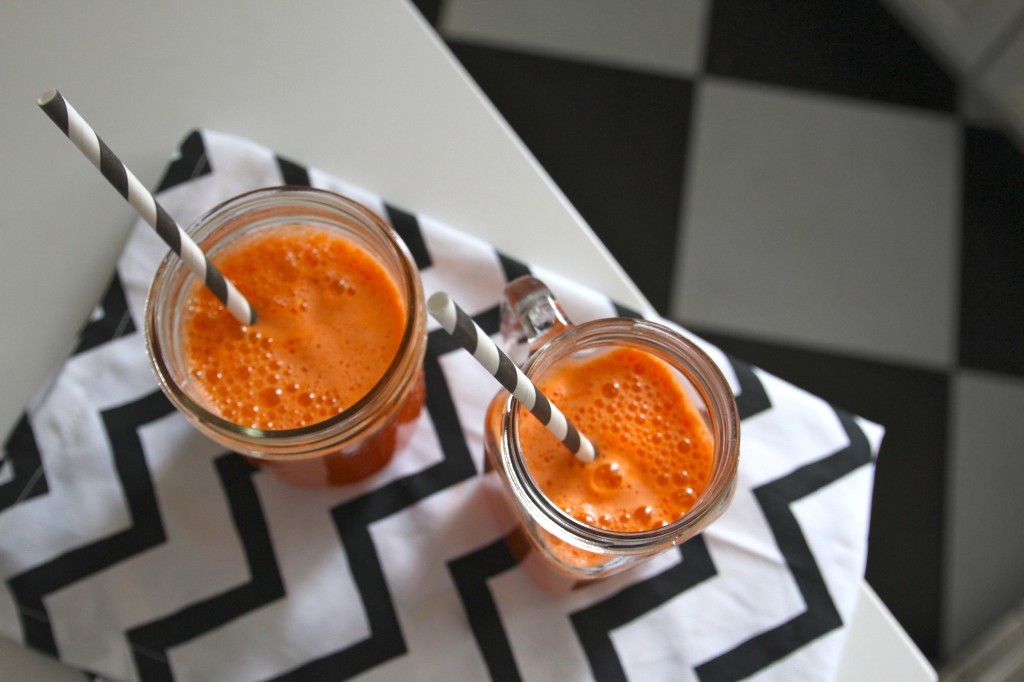 If you listened to our first podcast in 2012, you might know that I want to treat my body right and be good to myself in 2012. I got a manicure last week and am hoping to get more massages in 2012. I also want to eat more whole grains, reduce my sugar intake and eat less processed foods. I think more juices like this one here would also pave the way to health in 2012. It's a SUPER cold fighting juice. Just look at that color!
And we're off!
Grapefruit. Carrots. Ginger. That's it.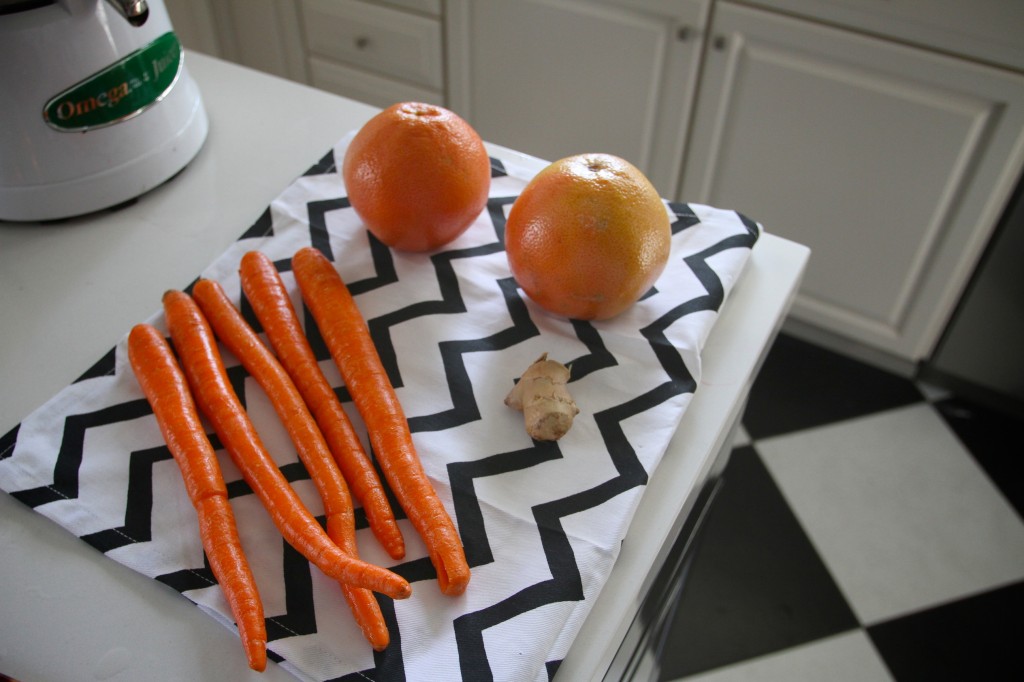 Cut the peel off the orange.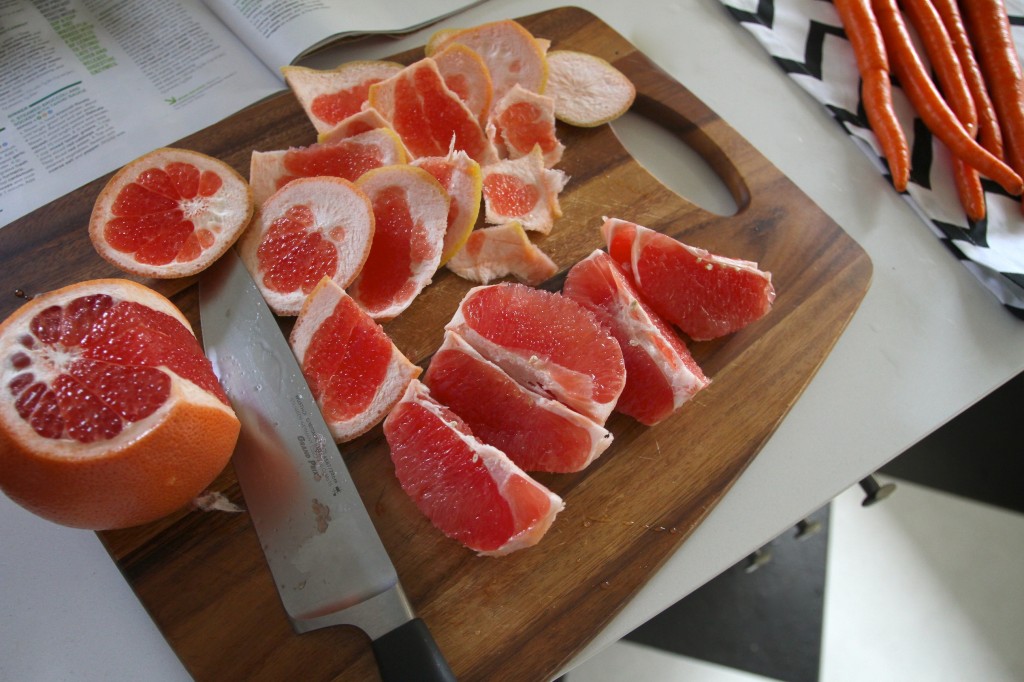 Juice the ginger. I always like doing this first. My juicer pushes it right through!
Carrot juicing. Delicious orange foam!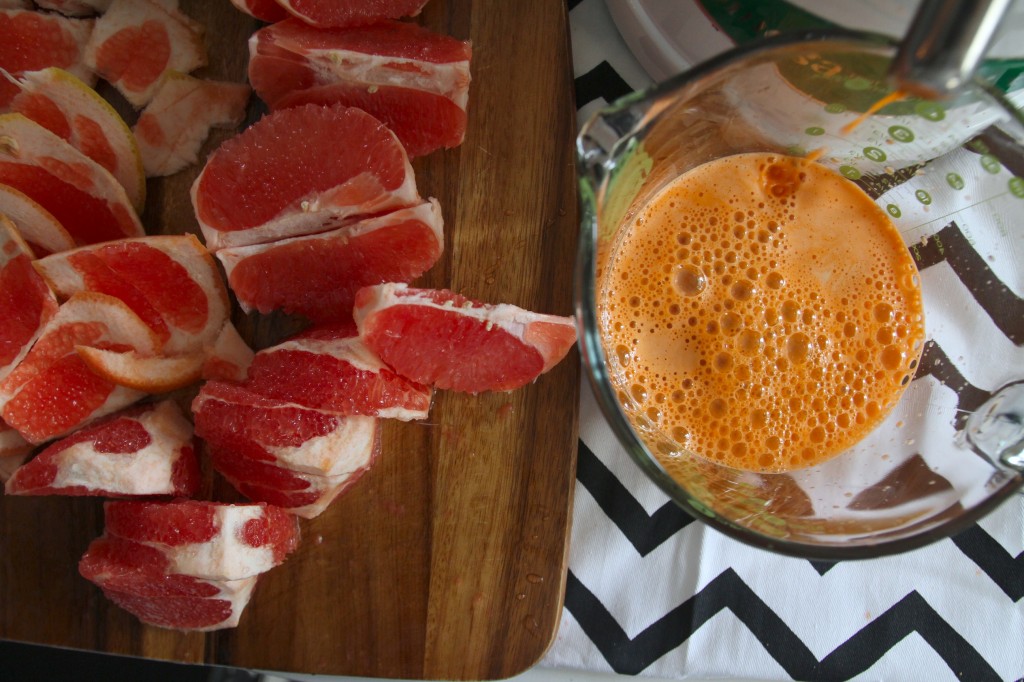 Juice the grapefruit and you have a little over 2 cups of deliciousness.

Tangy, tart and super healthy.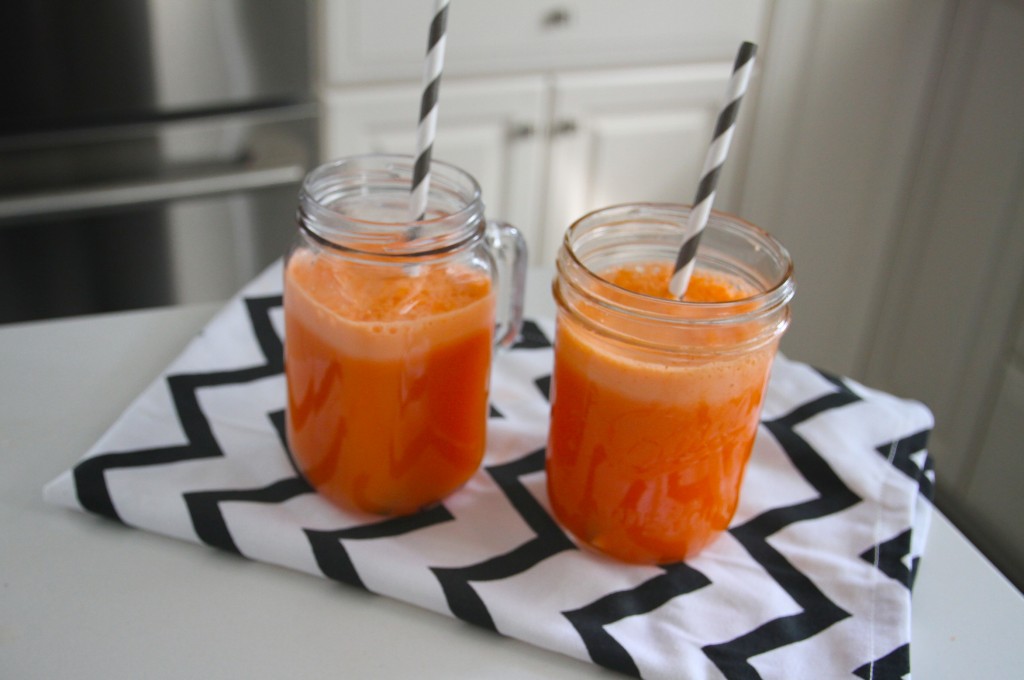 DRINK THAT BRIGHT ORANGE GOODNESS!
Grapefruit Carrot Ginger Juice

Makes 2 drinks
(recipe from Whole Living Magazine)
2 grapefruits, chopped (peel & pith removed)
5 carrots
1 inch fresh ginger
Juice ingredients together. Stir & serve immediately!