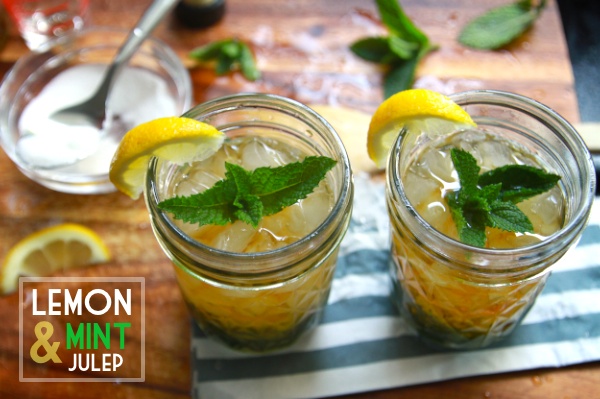 As I've gotten older I've learned to accept a few things about myself. For starters, I will ALWAYS choose the wrong lane to be in at the grocery store. You should stay away from me when I'm waiting in line because the lane is guaranteed to be cursed. I currently have at least 30 gray hairs on my head and it will only get worse. That's what happens when your dad went fully gray at 27. I remember being younger and thinking that I'd never have to color my hair if I didn't want to. Duhhh.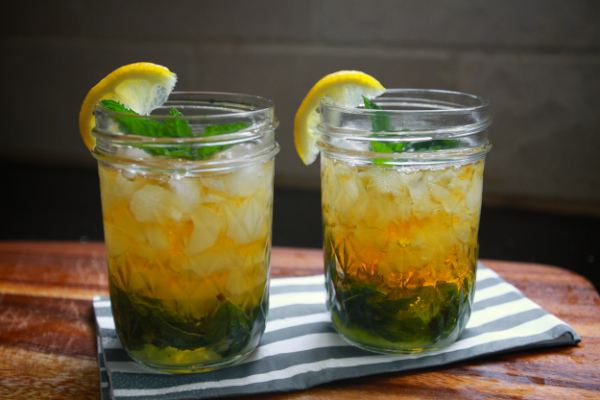 I've also accepted the fact that when I drink bourbon, I start craving things like Cheez-Its and Buttermilk Cheddar Biscuits. And when I'm drinking bourbon, my guard is down and I absolutely inhale said cheesy things. But it's cool. No!  I've accepted this.
What I haven't accepted is the fact that I can't eat just one Coconut Lime Bar…
That's gonna take awhile.
And we're off!
Ingredient gathering. This drink is strong and GOOD. Essential elements to a boozey drink, I say!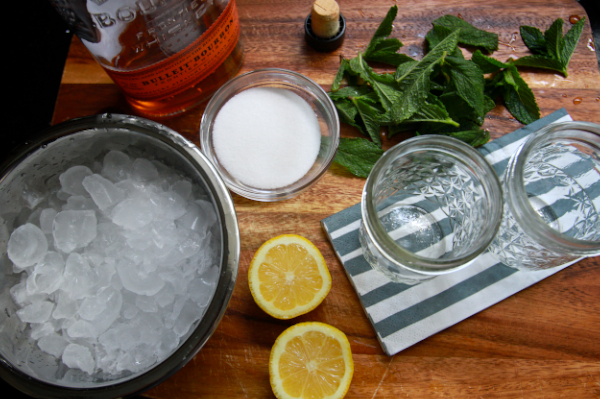 Mint & sugar in a jar. Add a little bit of water & lemon juice. MUDDLE.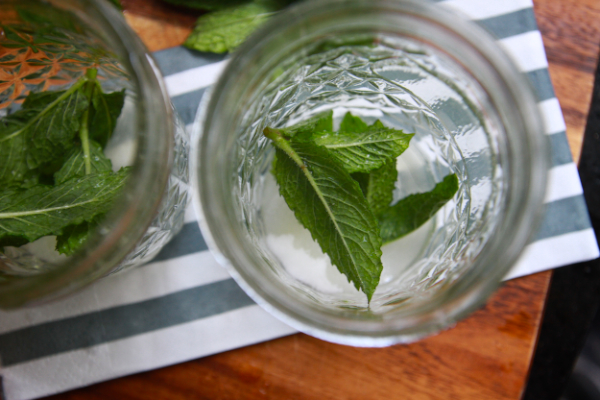 If you don't have a muddler because you packed it and you don't know what box it's in…use the back of a wooden spoon.
This a note to self. I couldn't find my muddler…This spoon totes worked.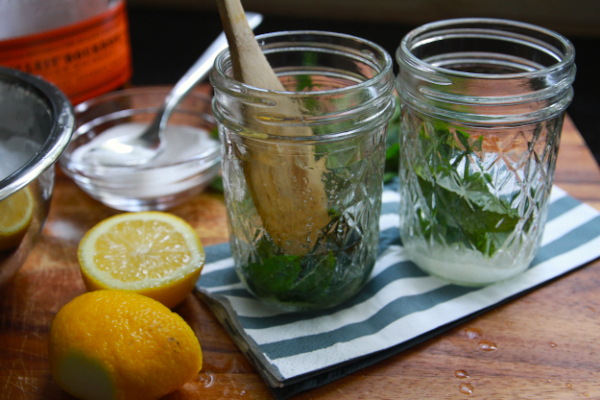 Hardest part is coming up! Pouring 2 oz. of bourbon.
It's hard…because I tend to spill things. I've accepted that though.
Fill your jar with crushed ice. Add the bourbon, give it a little stir…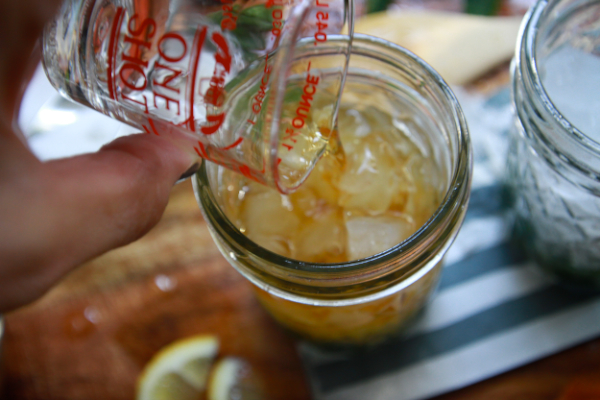 Stick a lemon wedge on the side…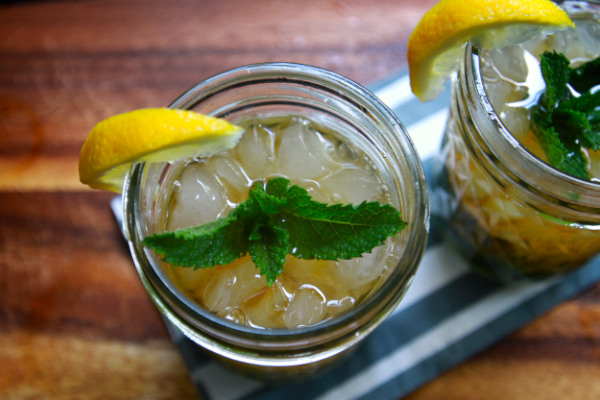 Give it a squeeze and drop it in. Lemon Mint BOURBON. I'm down.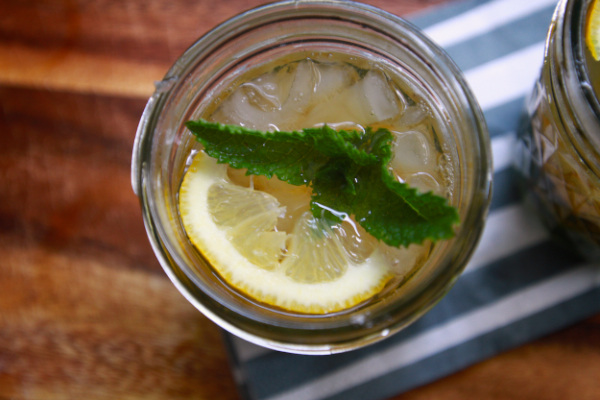 You are invited to eat as many Cheez-Its as you want.
Accept my invitation!
Lemon & Mint Julep

makes 1

recipe adapted slightly from Everyday Food

5-6 sprigs mint
1 1/2 teaspoon sugar
1 tablespoon lemon juice
crushed ice
2 ounces Bourbon
lemon wedge & mint, for garnish

Combine mint, sugar, 1 1/2 teaspoon water, and lemon juice in a glass. Mash gently with the back of a wooden spoon until mint is bruised. Fill glass with crushed ice, add Bourbon, and stir until combined. Serve with a lemon wedge & a sprig of mint.