Here's what this past week looked like:
I taught two Food Styling classes this weekend with my Maj. I absolutely love working with her.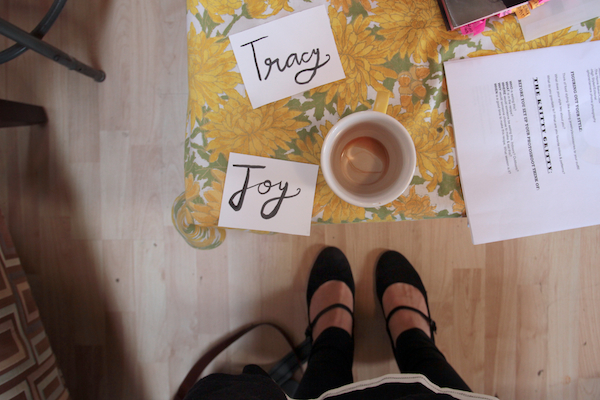 Michael of Homefries helped teach our students about photography. He rocked as per usual.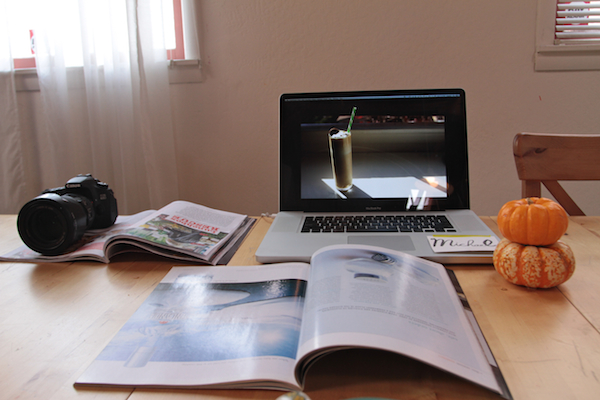 We taught our class at the Teahouse Studio in Berkeley. I'll tell you more about that soon, but here are our props!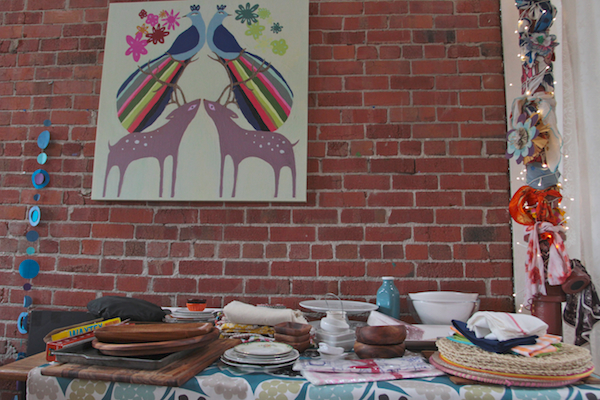 Things got messy.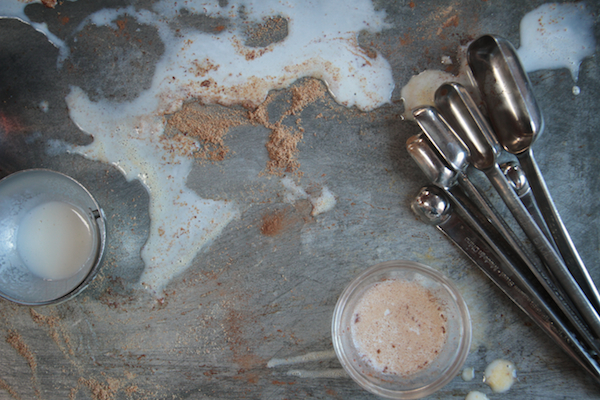 And delicious.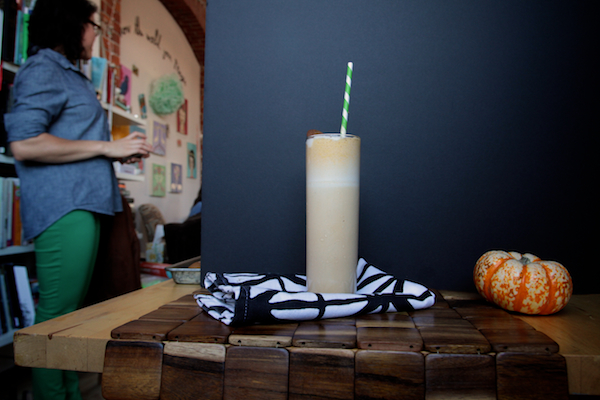 And I might have poked my finger in this bun.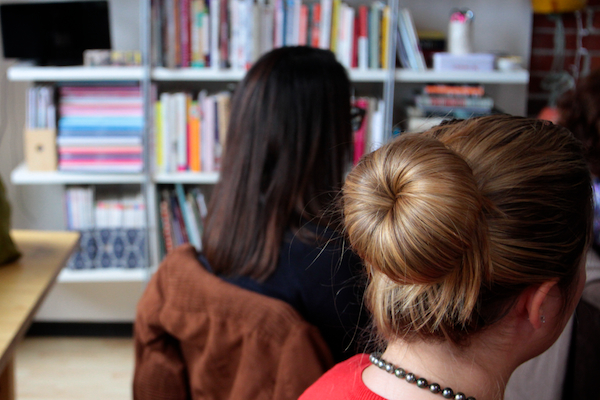 This week we had weather. The clouds were gorgeous. Candlelight dinner!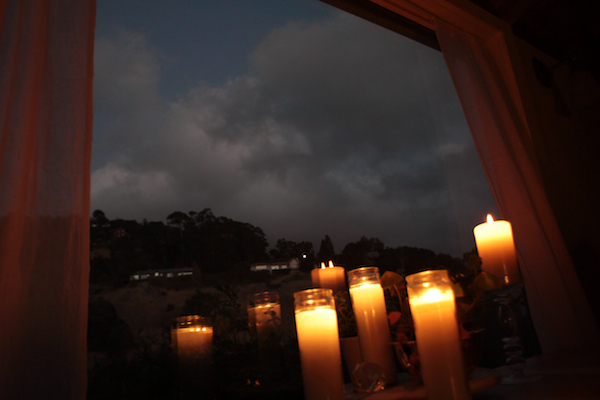 Random flowers on top of my car.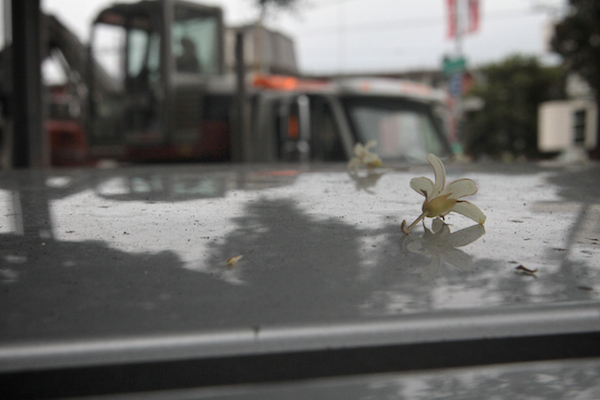 Sunflowers really brighten up a room. LOVE.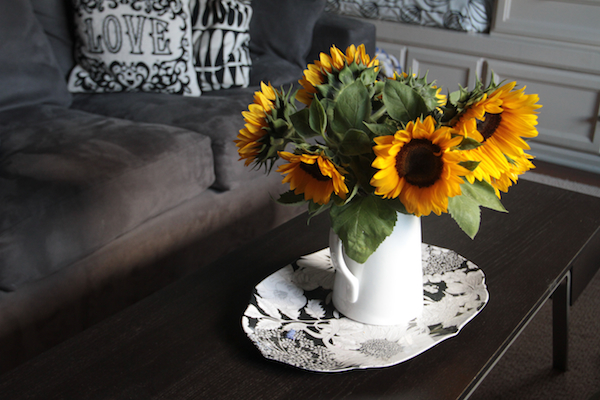 Pho sure!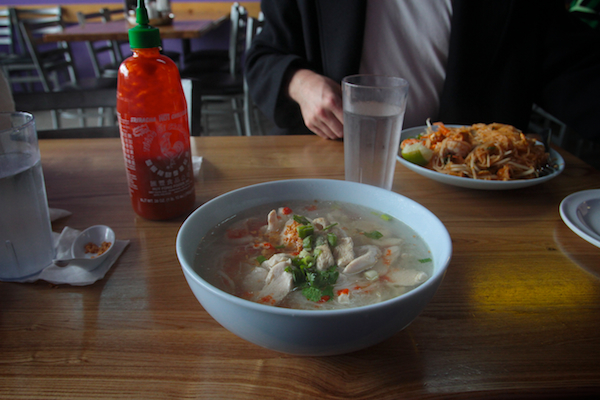 Sun speckled light. During this day at work, a car hit a bicyclist right outside our window. It was scary.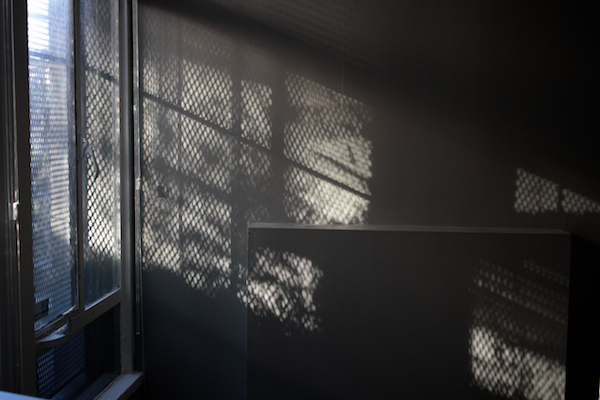 Too much to wrap my brain around.
Somebody wanted honey nut cheerios instead of regular cheerios. Pout Pout.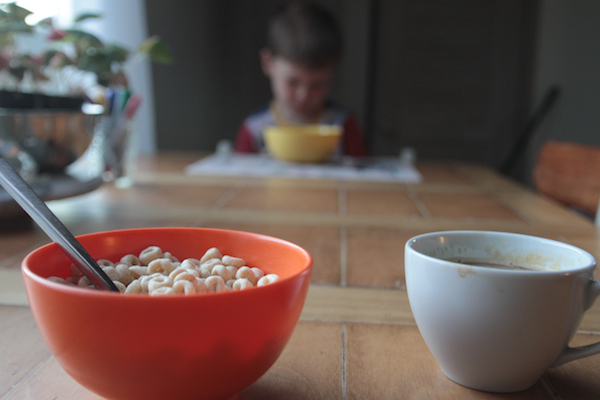 This cake COMING SOON!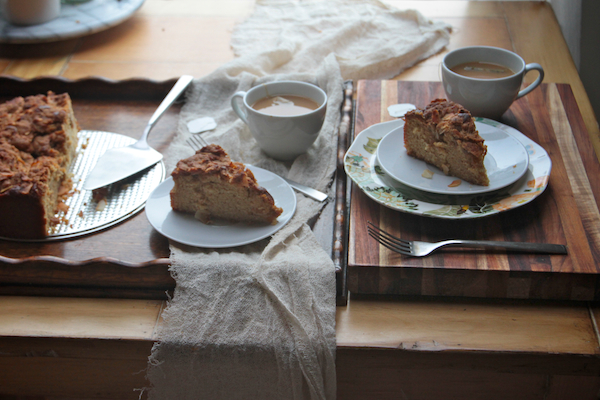 Happy Hour. Gin, lime, pomegranate soda.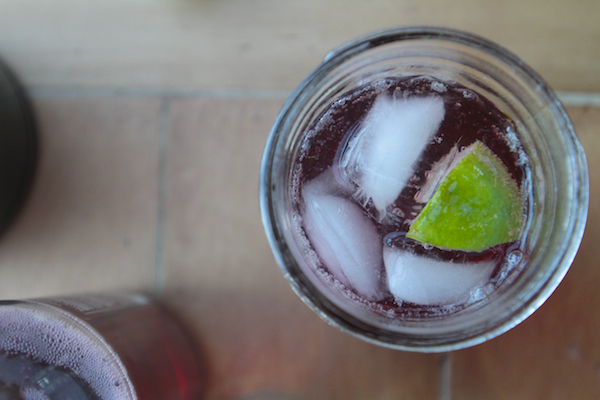 Taquito aftermath….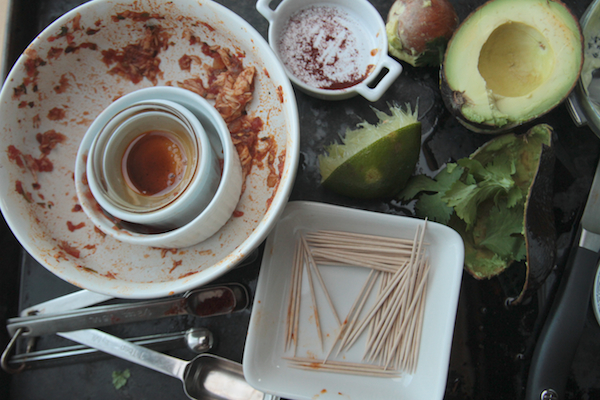 Speaking of Taquitos. Look what happened when I dipped one. A face!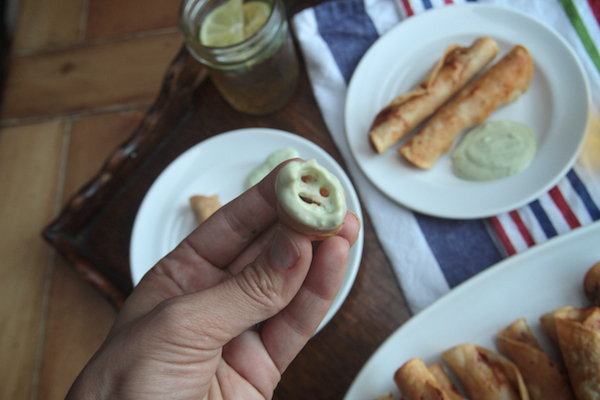 Some crazy good Mac & Cheese that I can't wait to tell you about.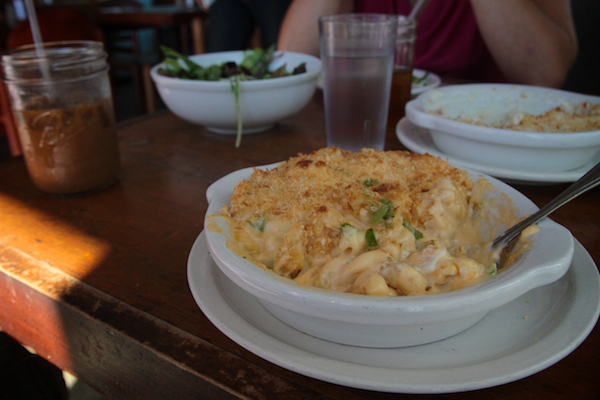 Cooper's new place mat.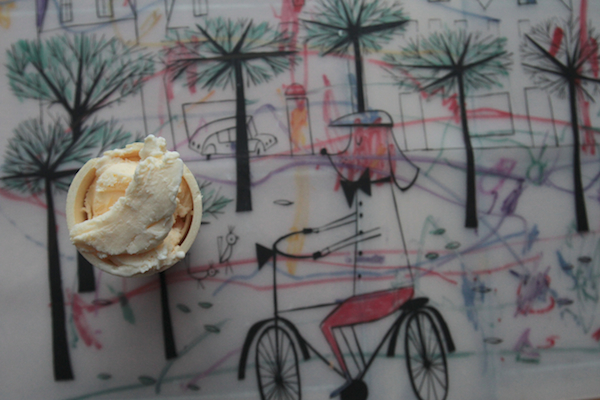 He looks so grown up in this photo. Maybe because he's "reading?"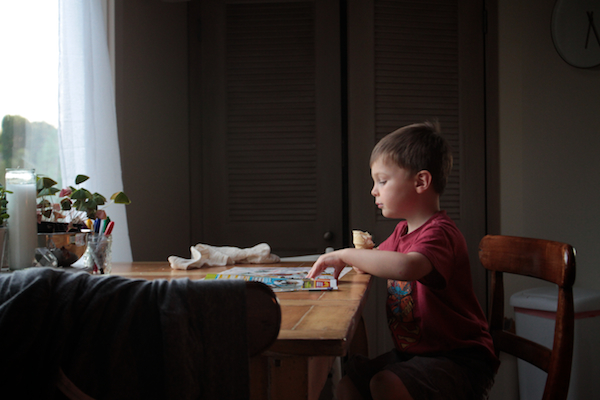 Dinner date with Cooper. We had Indian food. He loved saying Chicken Tikka Masala.
As you can see…he didn't really try much :/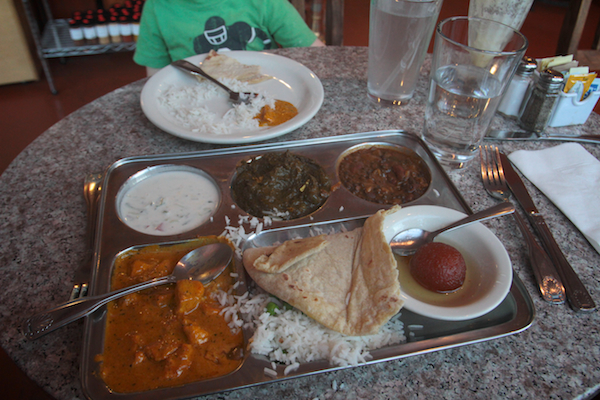 The golden hour on our deck.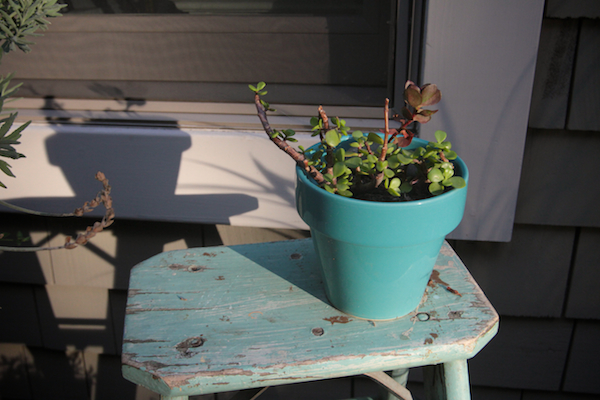 A salad & fries. That's balance, right?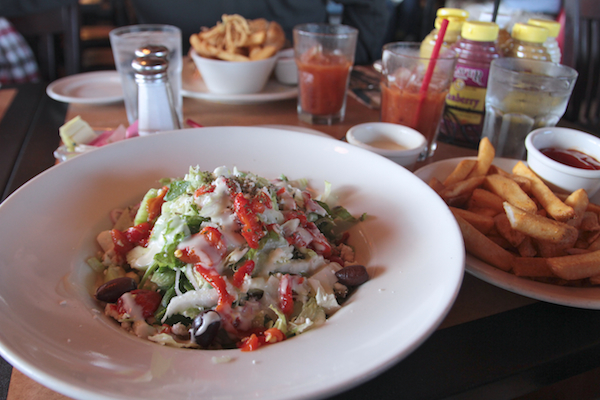 Self timer at breakfast. Sleepy eyes.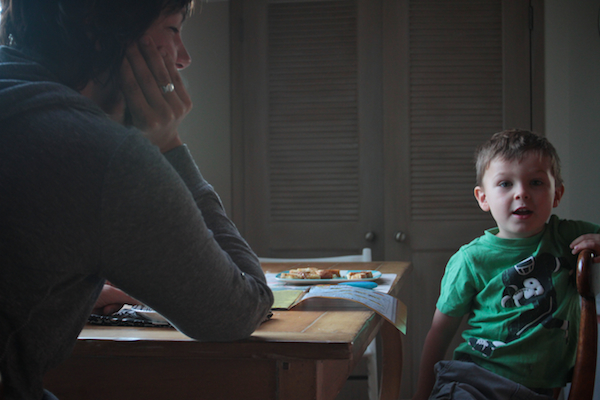 Pumpkin patching!!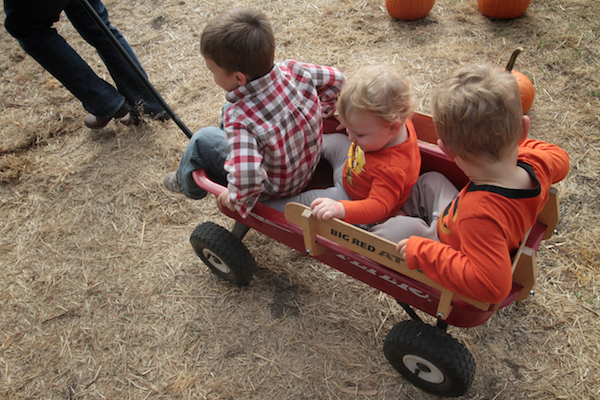 Cooper, Henry & Annie. Cooper might have to pee…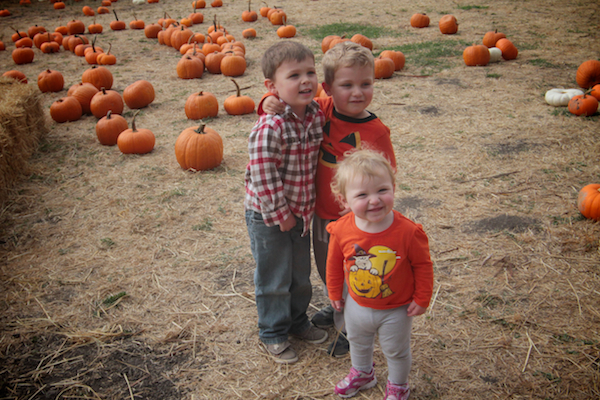 Let's turn this frown upside down. Mmmkay?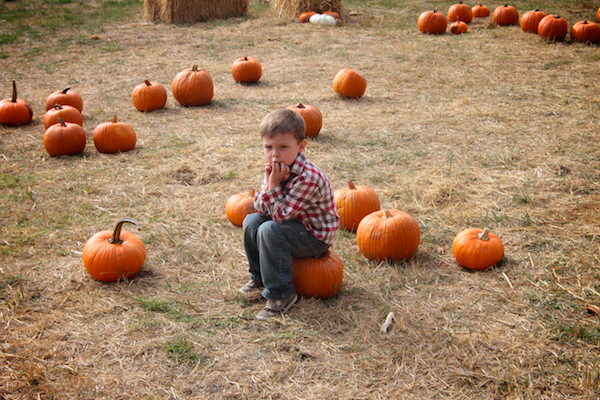 I love this girl. She is totally my spirit animal.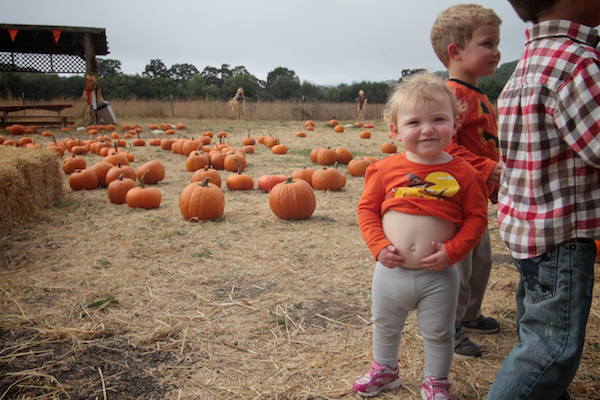 The three musketeers.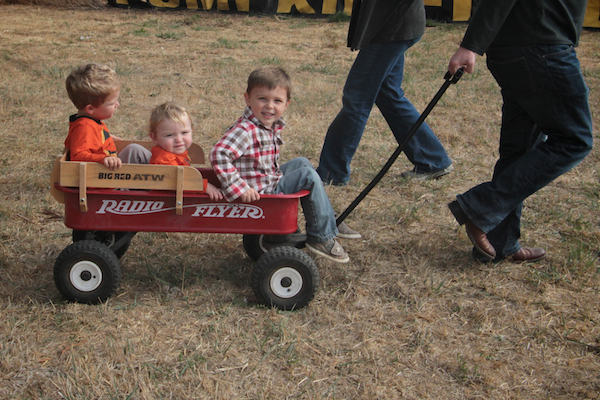 Our pumpkins!!