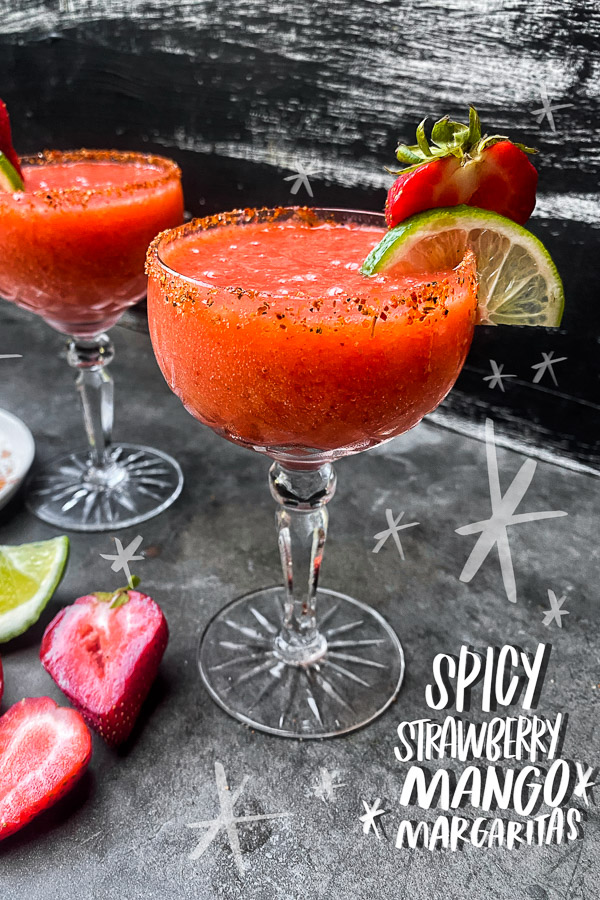 Do you have some frozen mangoes and strawberries with no purpose? Make some Spicy Strawberry Mango Margaritas! We just had them earlier this week and they were delightful!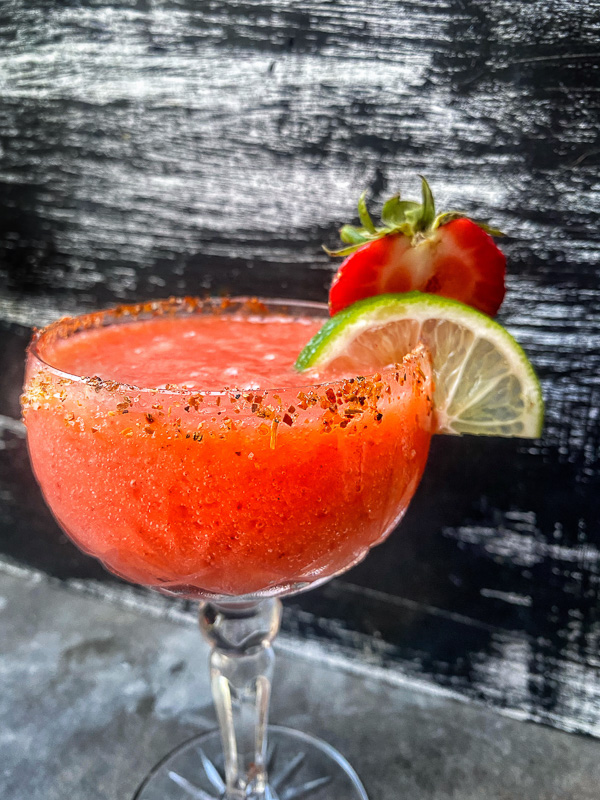 What makes it spicy? The fancy rim! It's a combo of lime juice and Tajin!
Recipe makes two. One for me, one for you!
Ingredients involved!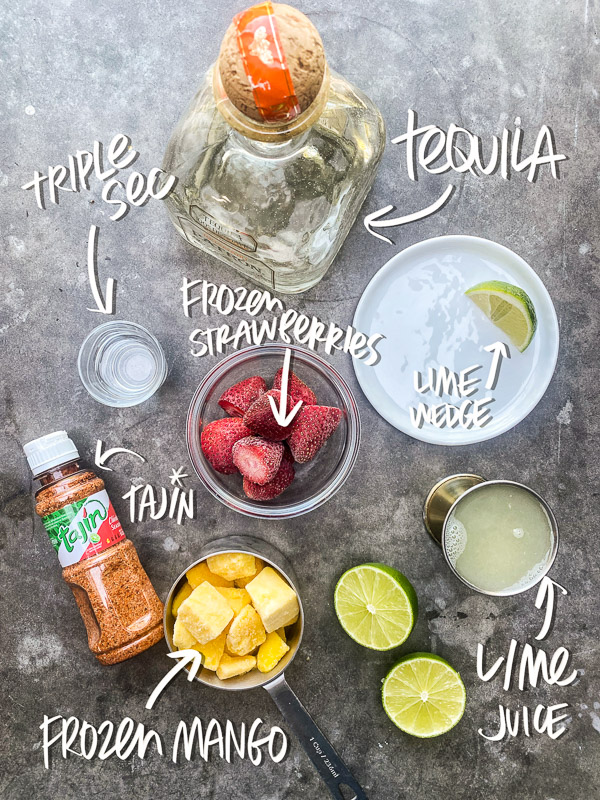 Put it all in a blender. Strawberries too! I don't know why I took a pic without them!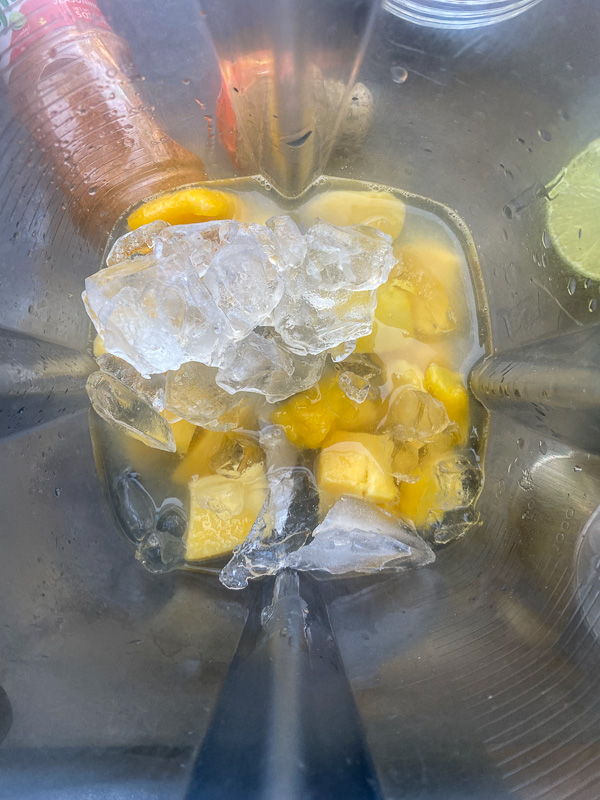 Give it a whirl until smooth. No strawberry bits like you see here. I don't mind chunks of fruit in my drink.
How about you?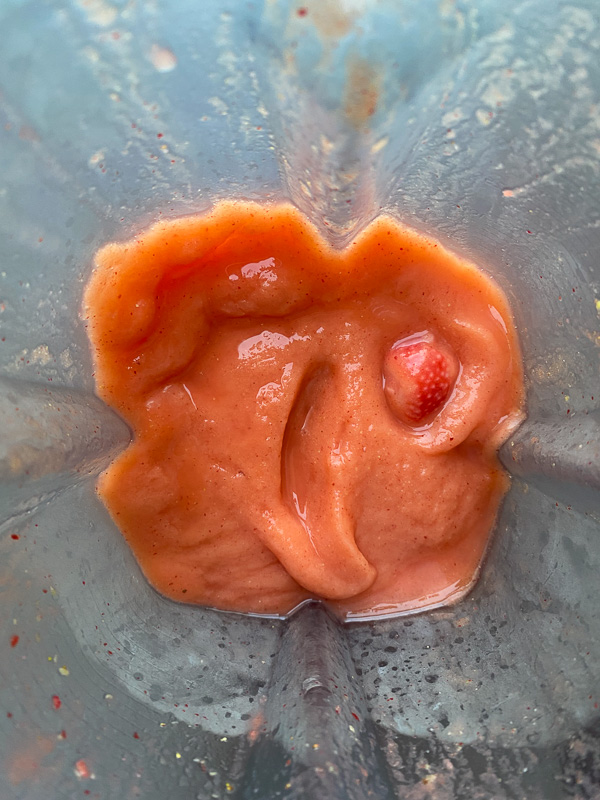 Run a cut lime wedge around the rim of your glass.
These are my grandma's coupe glasses! Thanks, Grandma!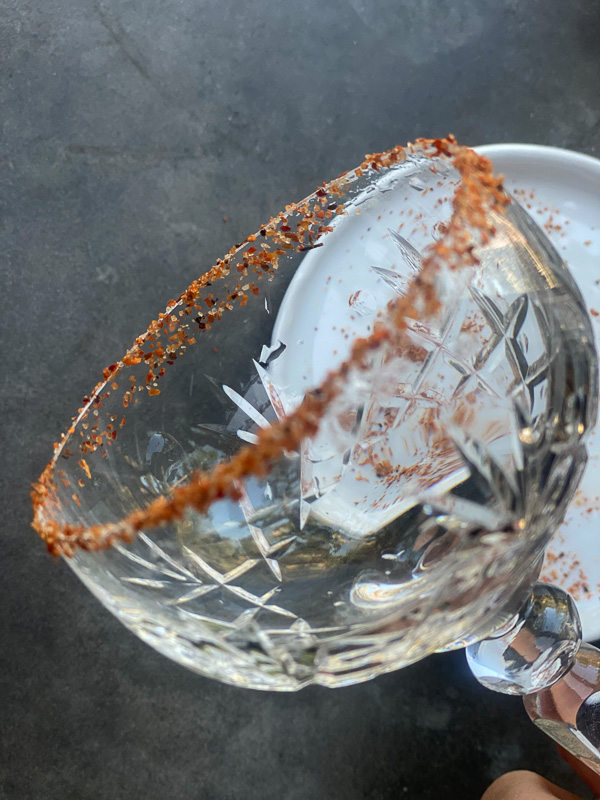 ACTION SHOT!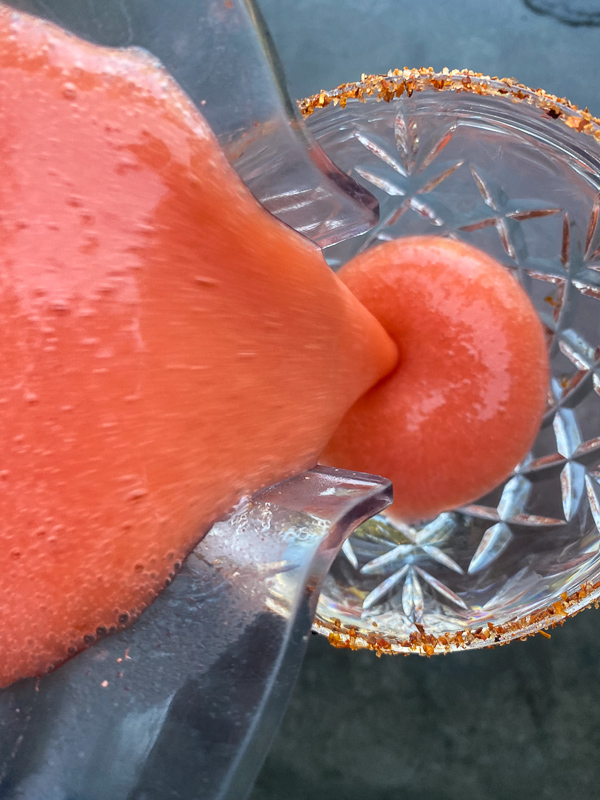 The margarita is delicious and it's the rim that makes it spicy.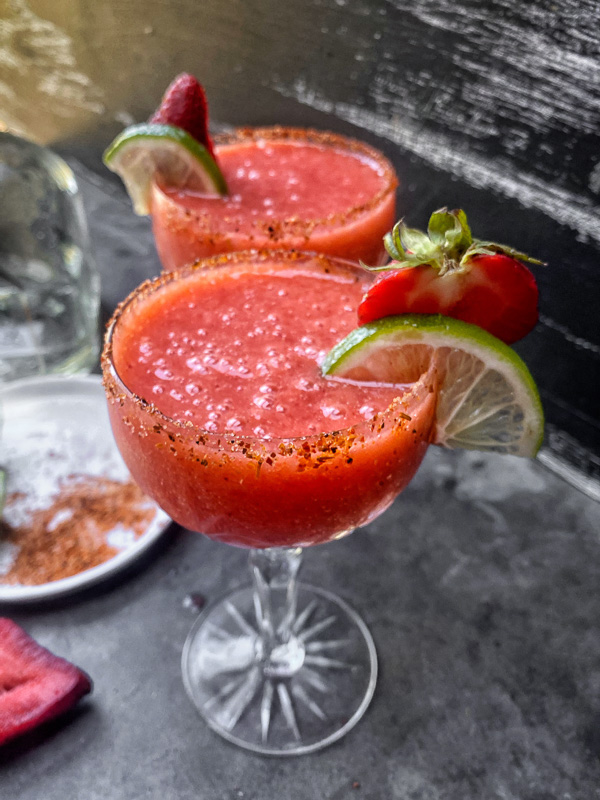 So if you don't like spicy, rim it with salt! Cheers!
Spicy Strawberry Mango Margaritas

makes 2

recipe adapted from Martha Stewart Living Magazine

a wedge of lime

Tajin (or any chile-lime salt)

1 1/2 cup frozen strawberries

1 heaping cup frozen mango cubes

1 cup crushed ice

4 oz. reposado tequila (blanco works too!)

2 oz. fresh lime juice

2 oz. triple sec

Prepare your glasses first by running a wedge of lime around the edge of a chilled martini or coupe glass. Dip rim in tajin to coat and set aside.

Combine all ingredients in a blender. Start on low speed and gradually increase until smooth and creamy, about 1 minute. Pour into prepared glass and serve immediately.