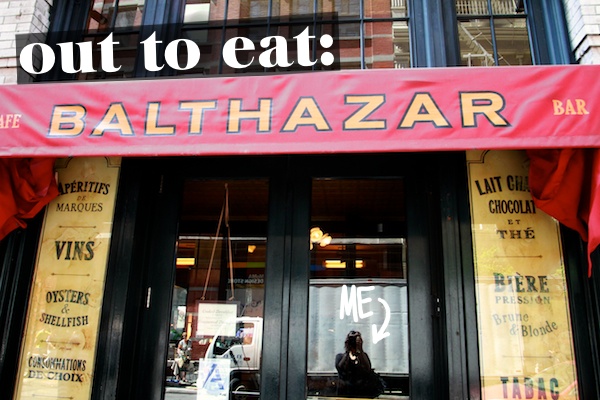 While I was in New York last week, I had brunch at Balthazar. It's one of my favorite places to eat when I'm in New York. I think this Brunch marked my fourth time there. Always a pleasure! ALWAYS.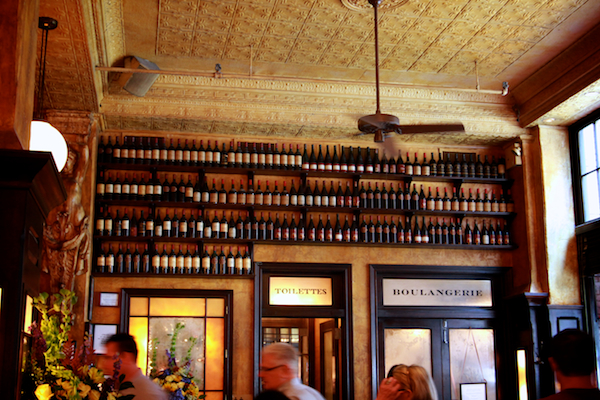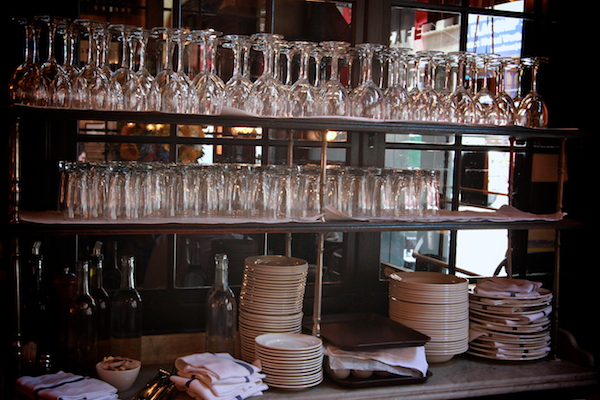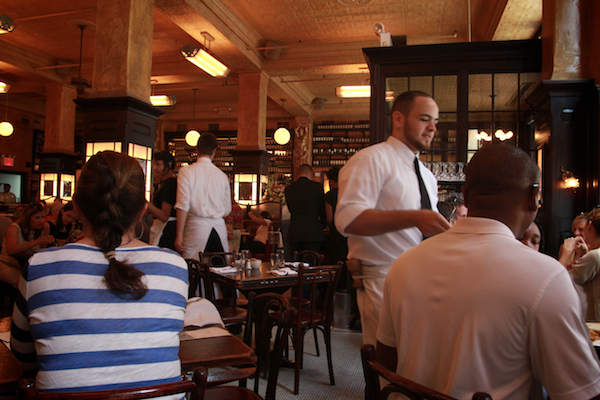 *drooling*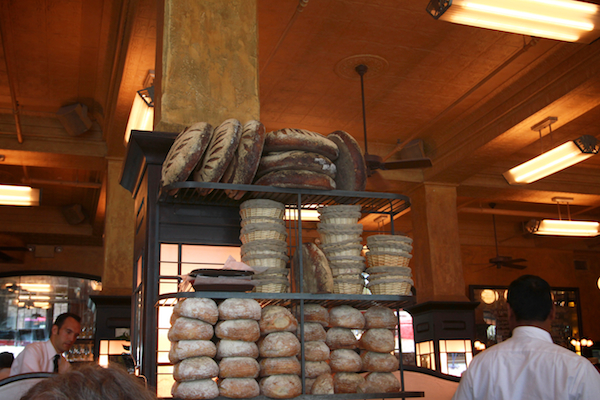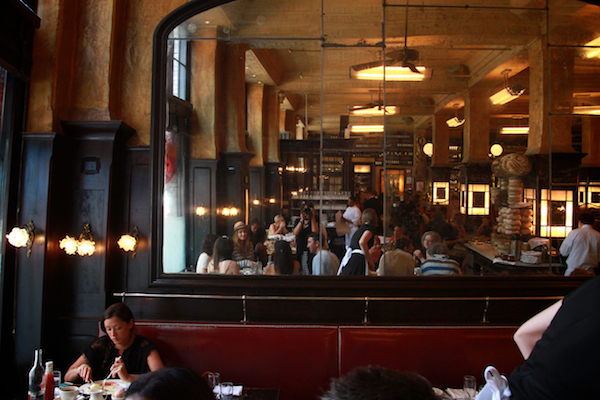 The menu…
I should note that we had brunch on a weekday so the menu was a little different. Weekend brunch is amaze!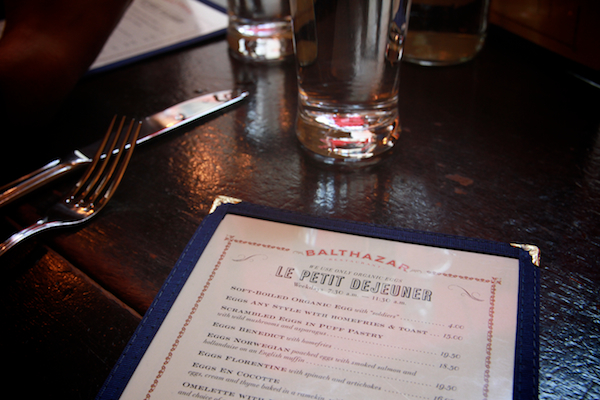 A few of the ladies in our group ordered Bloody Marys. Good job, ladies!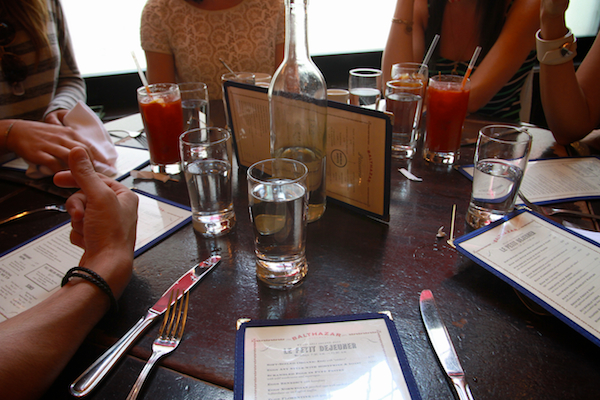 I had myself a coffee. I needed to wake up!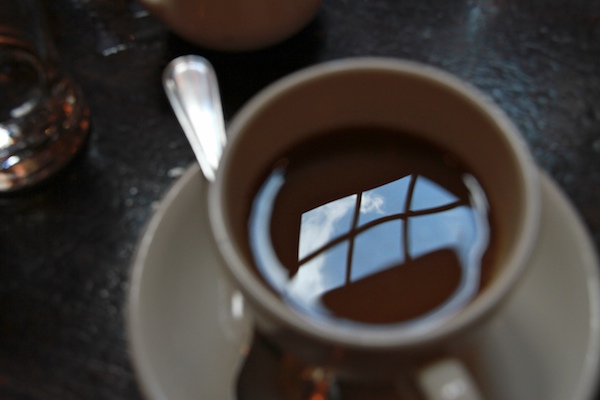 And for my breakfast I ordered the scrambled eggs in puff pastry with asparagus & mushrooms.
Flaky buttery crust & creamy eggs. Perfection!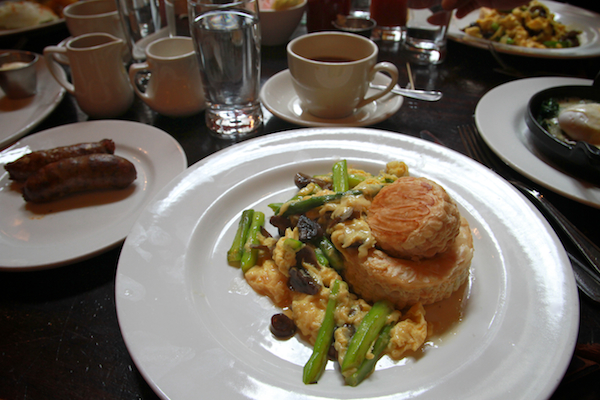 Over to my left you can see what my brother ordered. Belgium waffles with berries & sour cream.
The sour cream was a nice touch. It rounded out the sweetness of the dish.
Also! Sausage. Tasty.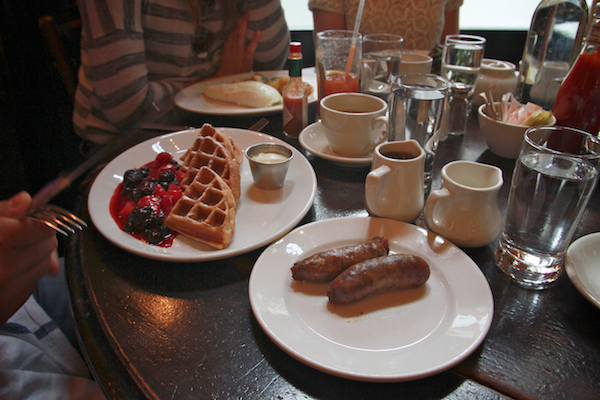 My friend Trent ordered the eggs Florentine. It looked exquisite.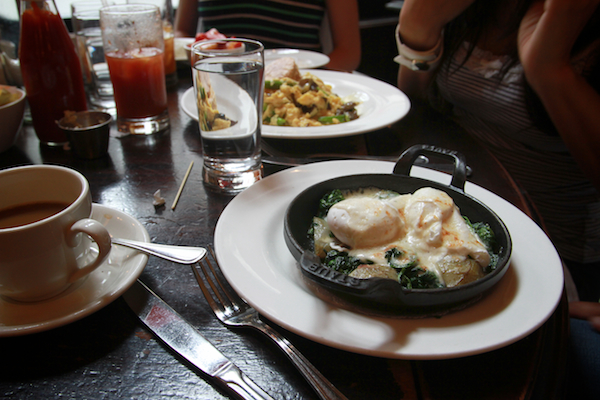 Action shot!! Everyone is reaching for something!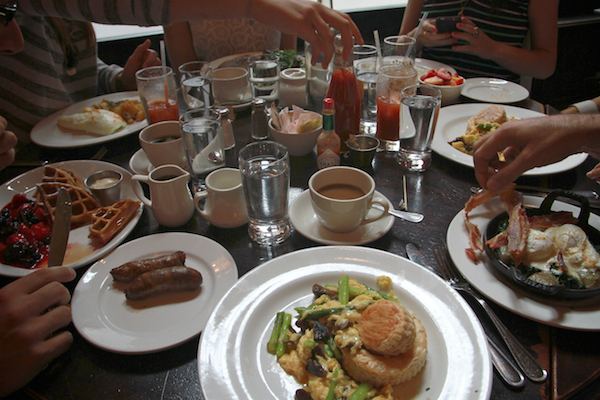 And the OMG I am so full shot. Always have to put one in there.
Don't worry, I ate the top of my puff pastry. I save the best for last.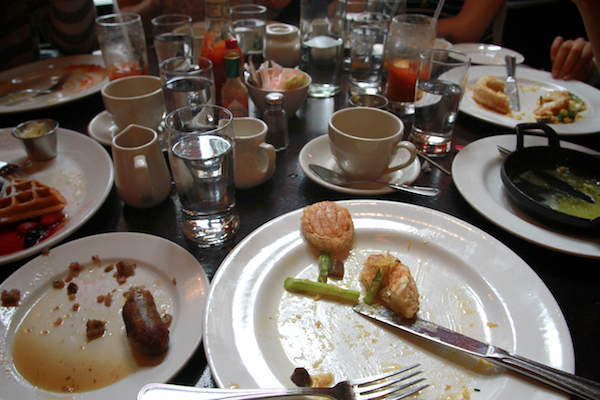 If you're ever in New York, make a reservation. Get some oysters & champagne while you're there and don't forget to binge on bread & butter. It's exceptional there!!
80 Spring Street (between Broadway & Crosby)
New York, NY 10012
212-965-1414