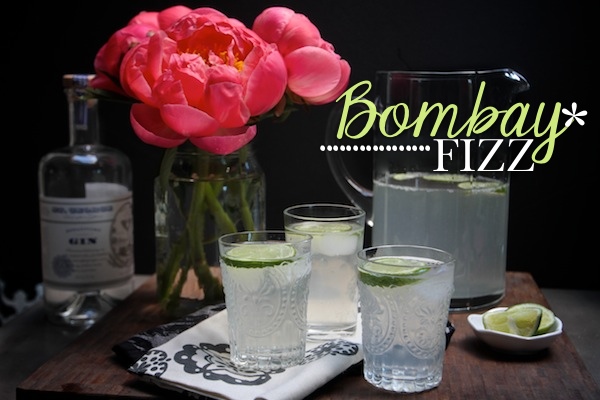 Ever feel like you need a weekend after a weekend. Yeah. Me too. Like…every weekend.
MONDAYS. Mondays are like jumping into a pool when you don't really want to deal with the cold water shock but you have to cuz you have to like make a living or something. Mondays are for watching The Voice and eating really easy dinners (POPCORN!) that include comforting carbohydrates. Mondays are for cocktails. Mondays are annoying unless Mondays are your weekend. Then…happy weekend to you! You get to run errands during the day when everyone is working. This is cool. I'm happy for you.
This gin cocktail is just what I/you need on a Monday. The best part is that if you don't have a crowd of people to share it with, you can totally keep it in your fridge for a few days. Because Tuesdays and Wednesdays call for cocktails too. And by Thursday…you might have a little leftover and Thursdays are for getting ready for  Friday. And the day before Friday calls for more gin. Don't fight me on this. If you're a lover of gin, you're already know how well it goes with lime. In this particular cocktail, orange flower (blossom) water is added to the mix as well as simple syrup, a little bit of salt for balance, and a nice spritz of seltzer. I can/will have this cocktail any day of the week if given the opportunity. All is right in the world with this cocktail. Trust.
And we're off!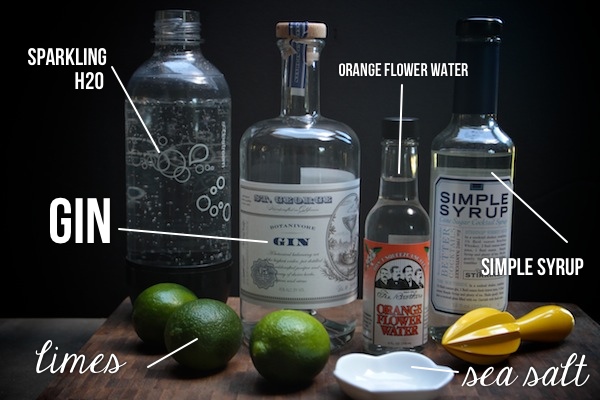 Extreme closeup! All of my favorites. Simple syrup in a bottle cuz…you know…it's EASIER.
I tend to forget  when I've made simple syrup…and then I'm like what's this jar of crystals in my fridge?
REAL TALK.
Limes get juiced.
Lime juice, gin, simple syrup & orange flower water go into a pitcher. STIR.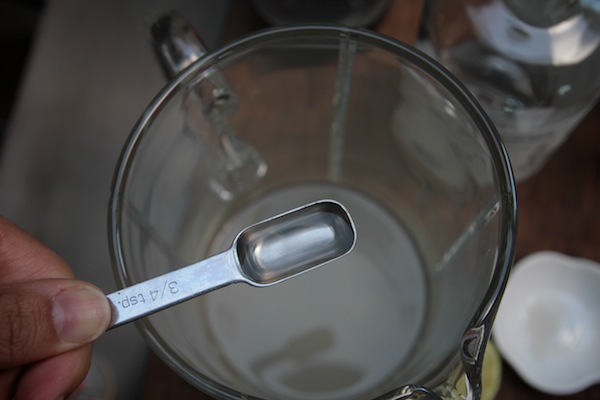 \
Top with seltzer.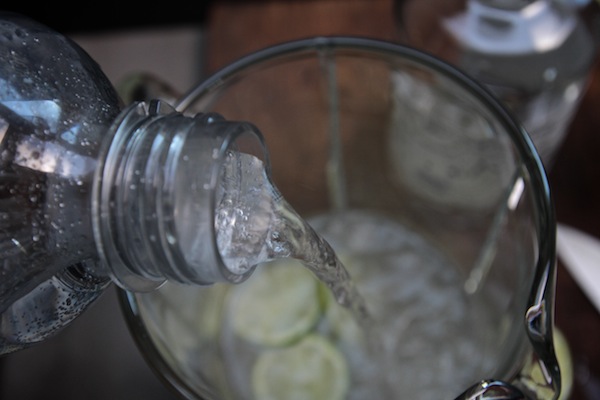 Add in a few slices of lime.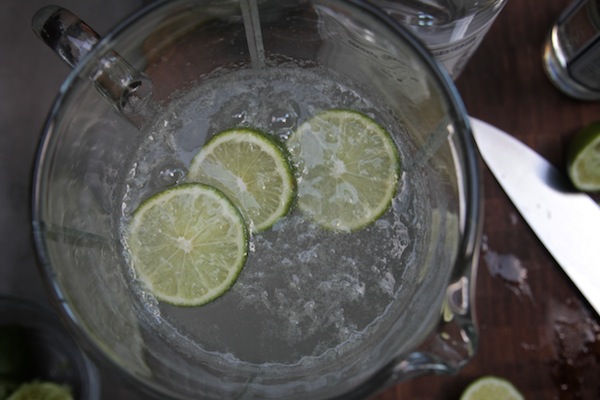 Get your glasses ready!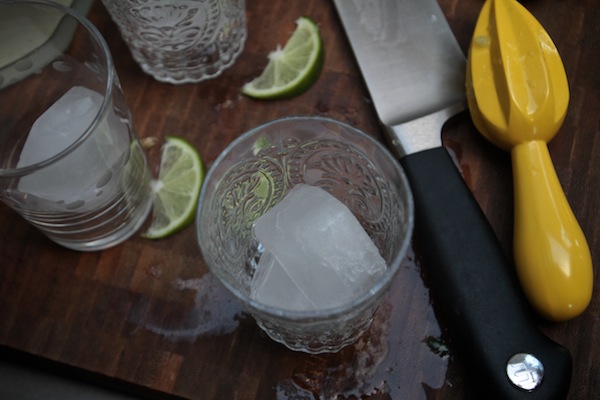 Fill them up! Top them each with a lime slice.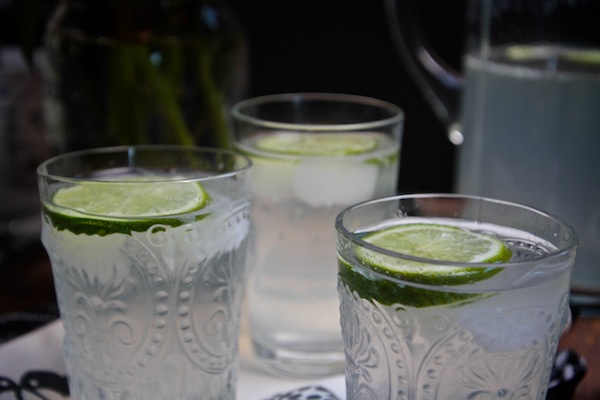 CHEERS to you & me.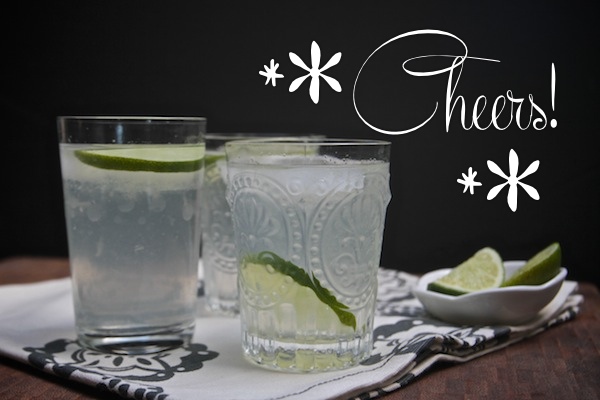 Make a pitcher of this and we'll have cocktails for the week(ish).

Bombay Fizz Cocktail

makes 6 cocktails
recipe adapted from Martha Stewart Living Magazine

1/4 cup fresh lime juice (from 2-3 limes)

12 oz. gin, chilled
1 teaspoon orange flower water
3/4 cup simple syrup
1/4 teaspoon sea salt
24 oz. seltzer water, chilled
ice, for serving
lime rounds, for garnishing

Stir together lime juice, gin, orange-flower water, simple syrup, and salt in a pitcher until throughly combined. Slowly add seltzer and gently stir until combined. Fill six glasses with ice. Divide cocktail among glasses and garnish with lime rounds. Serve immediately or keep in the fridge for up to 4 days.