Here's what this past week looked like:
The finale on the 4th!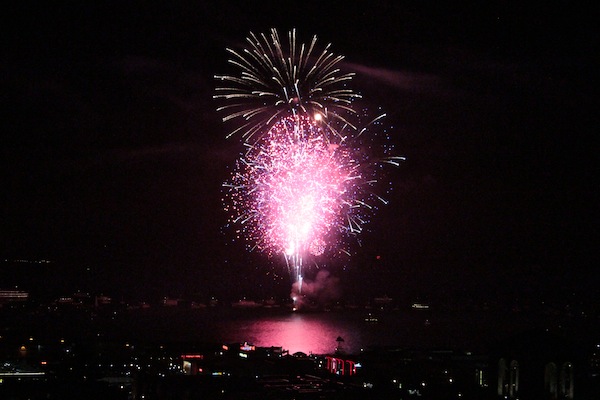 We watched on my parent's roof top in San Francisco.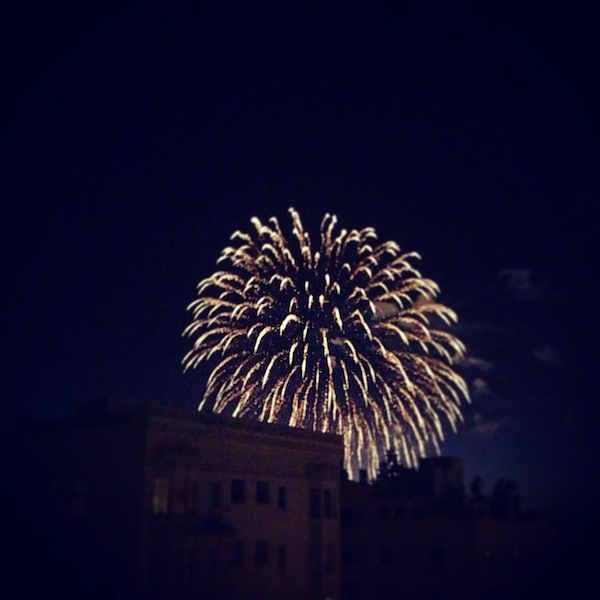 Watching my dad watching the sun go down.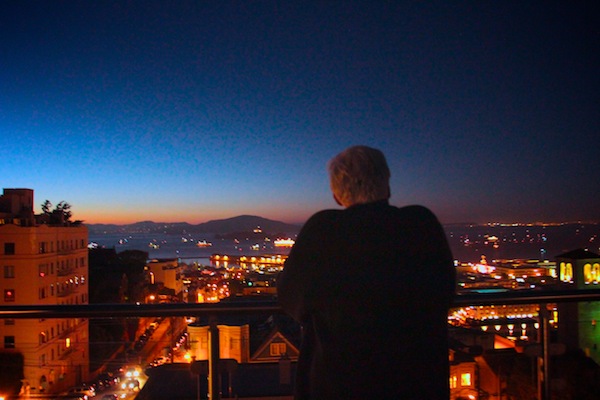 I love the fireworks that are all sparkly like diamonds.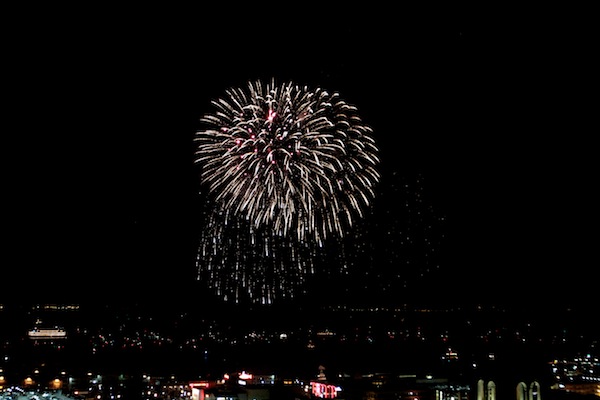 Red, White & Blue. Me, Camden & Cooper.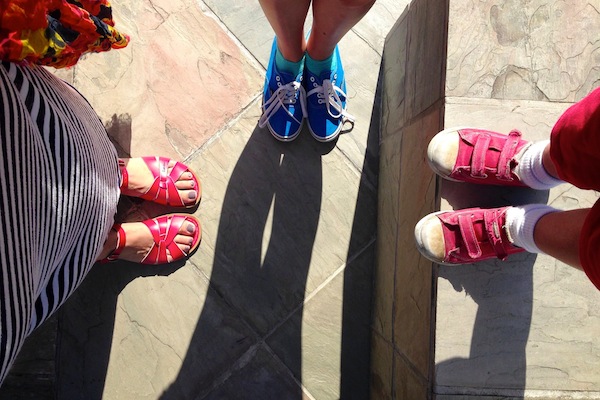 Dinner on the 4th! I made my Farro Salad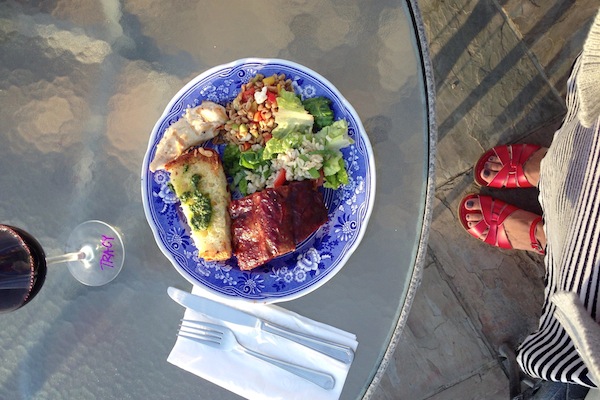 4th of July Dessert. Whoa.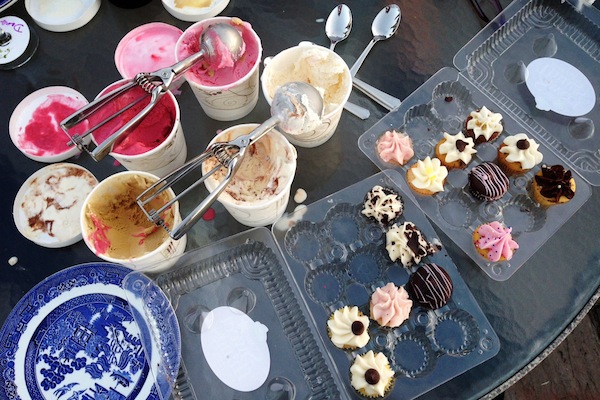 Alcatraz!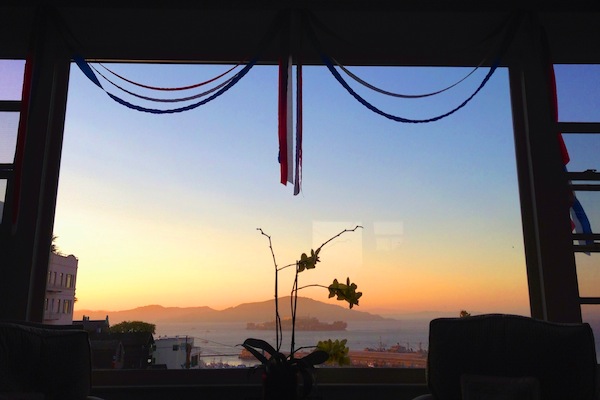 On a walk in the city.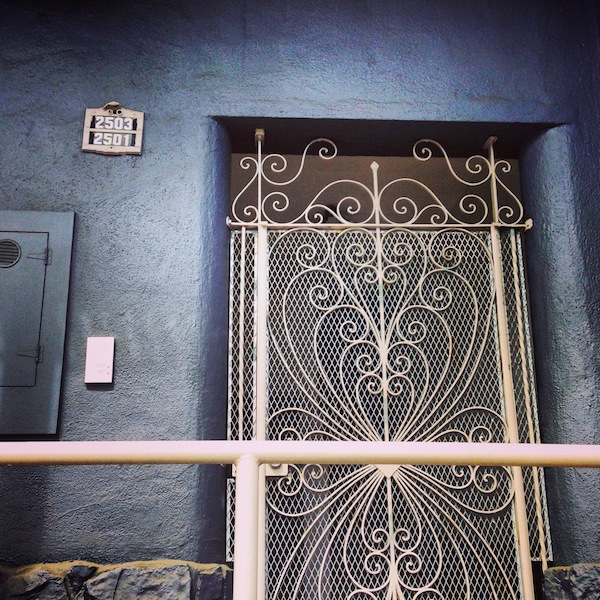 I made a bunch of yummy dinners this week. Grilled Chicken Burgers with an Arugula Salad & TOTS.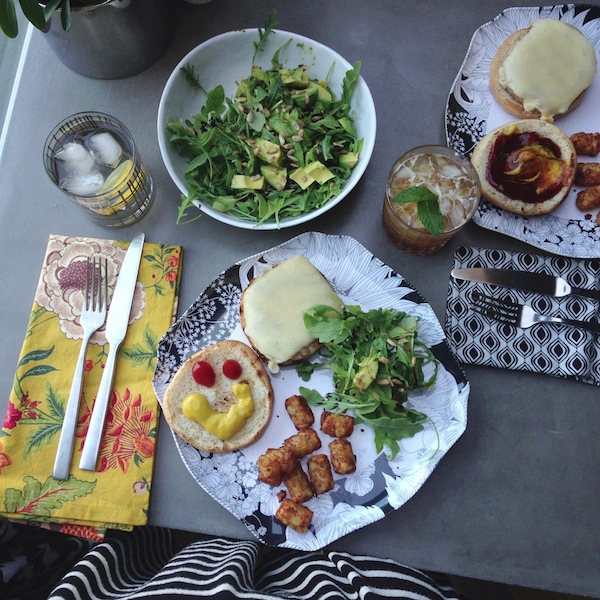 Carnitas Tacos!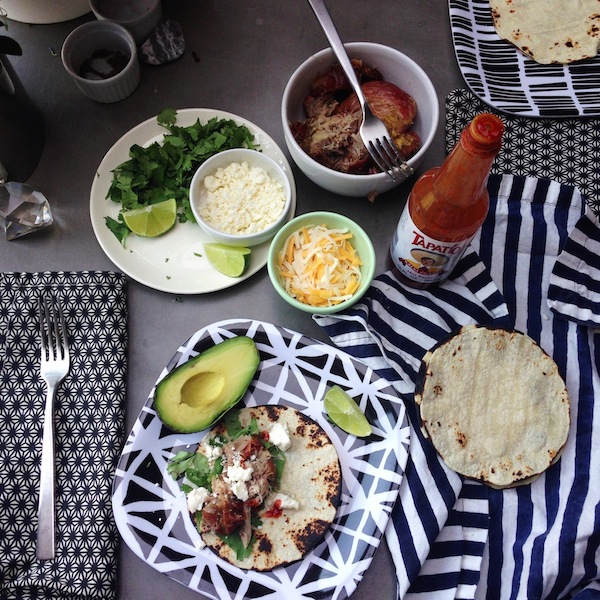 BBQ Chicken thighs with tomato, basil & mozzarella oh and grilled bread!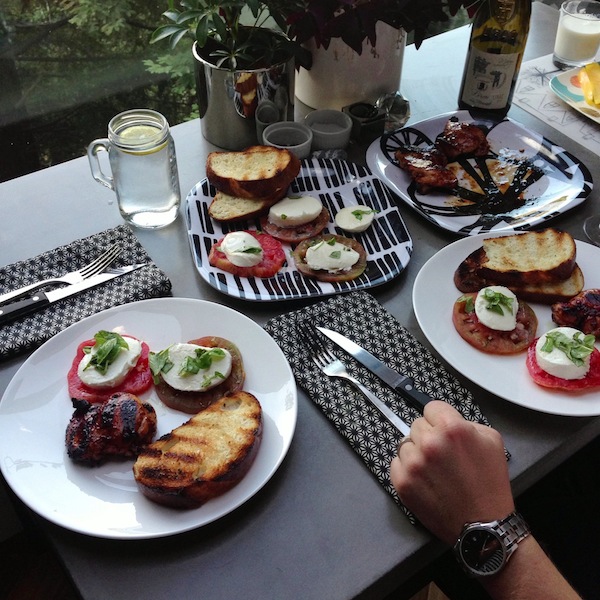 Happiness.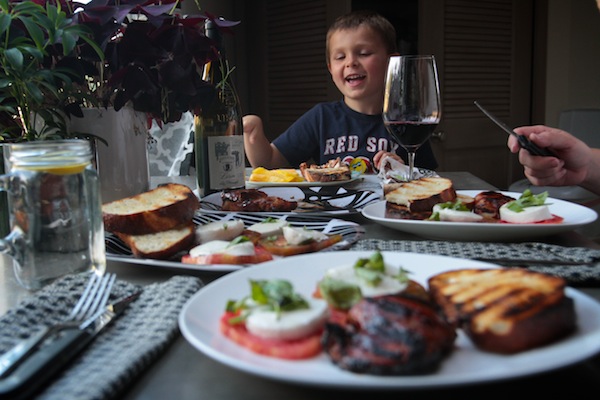 Recording our 100th Joy the Baker Podcast!! Wahooo! First time wearing glasses while podcasting. Weird!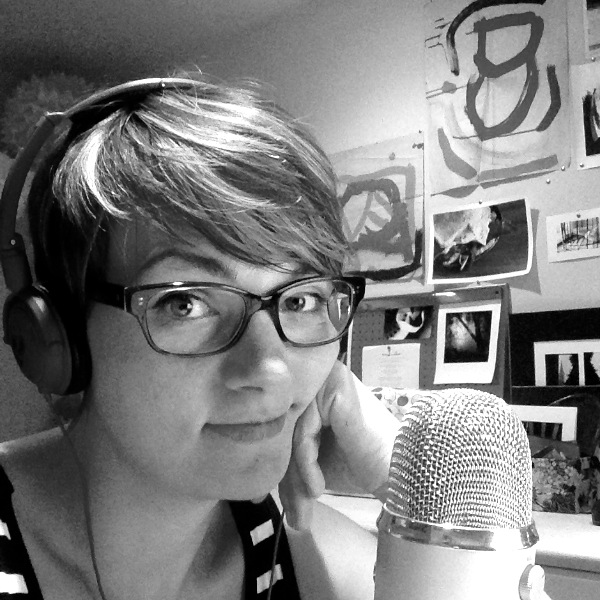 If you listened to the podcast, you found out that I am thinking about running. Thank you for all of your encouragement and info about Couch to 5k! This week I started a walking routine. I've been up super duper early to get some exercise. It's been great so far.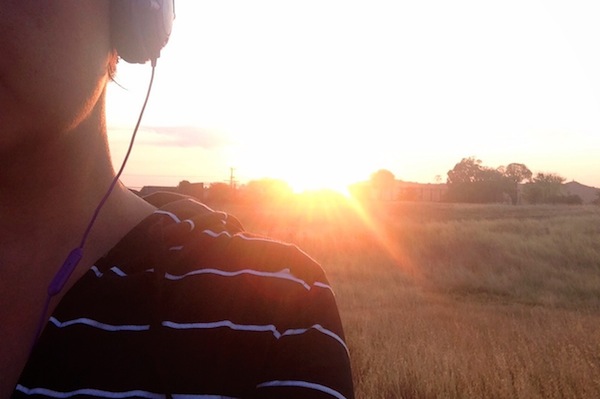 I just chill out and watch the sun come up.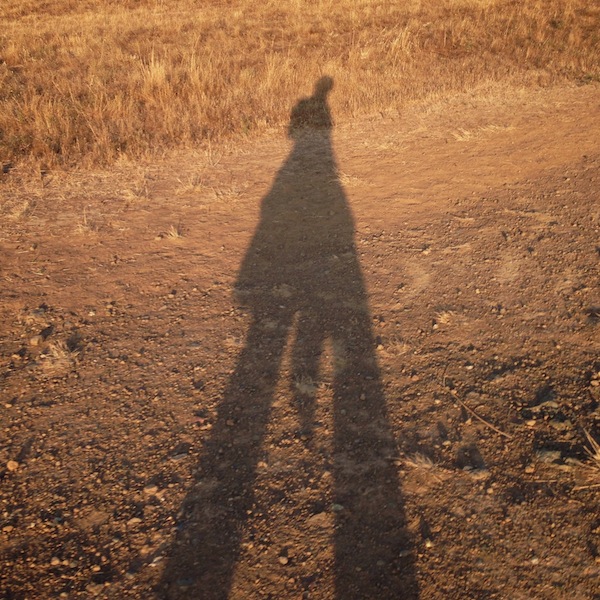 I like to see new things on my walk. Like neon on the street.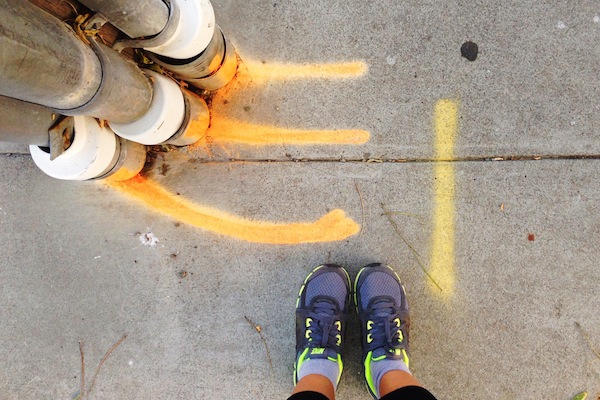 Random flowers on the ground.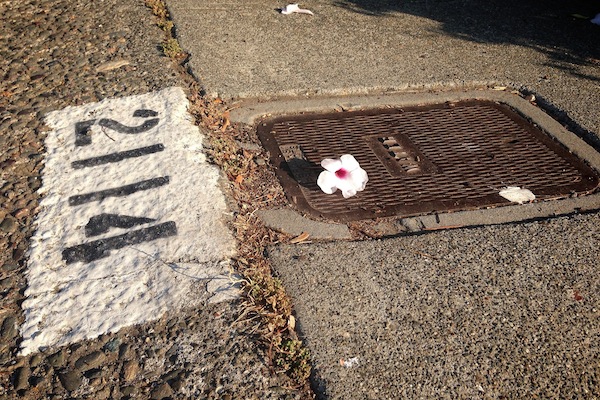 Chairs for FREE.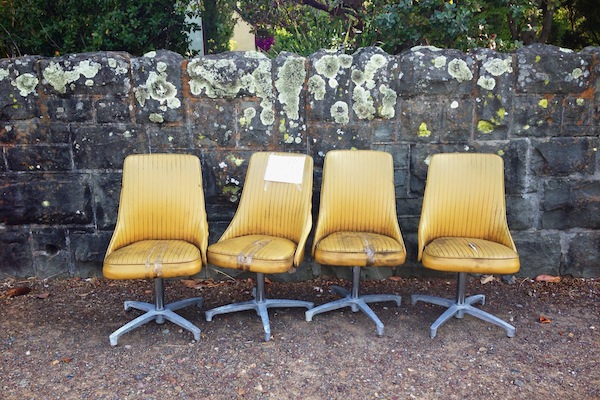 I also see a lot of sprinklers come up early in the morning.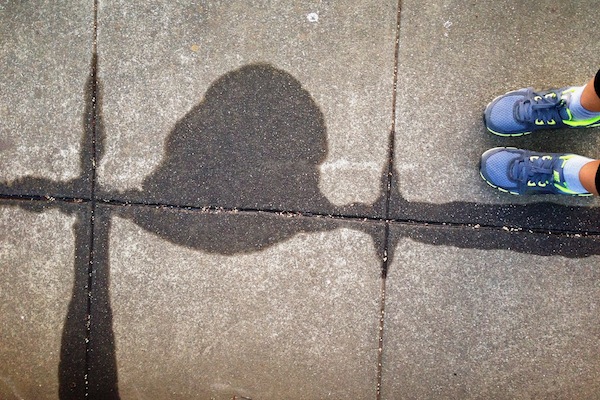 I've also been trying to be more aware of what I eat. Yogurt with banana & raspberries.
I'm OBSESSED with raspberries right now.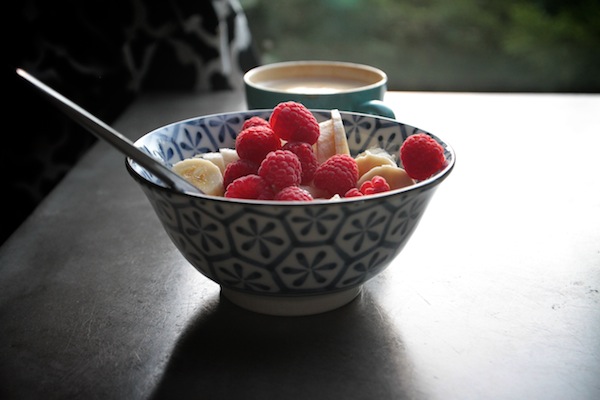 This one moment where it looked like Cooper was in my bowl. It's like he's jumping right in.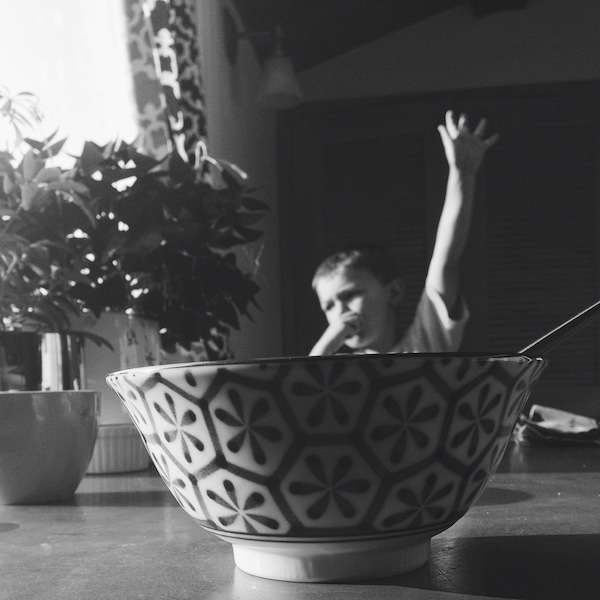 Watching our boo learn how to swim.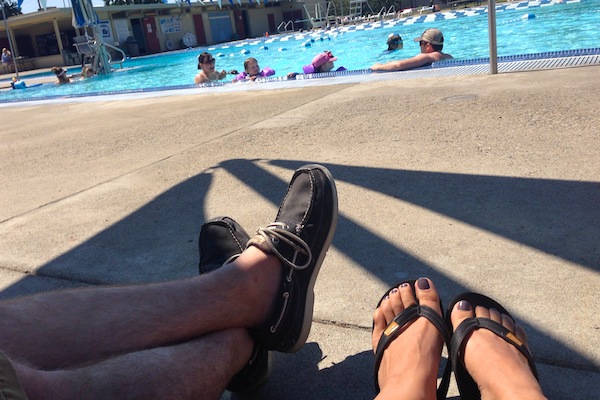 Batman hooded towel!!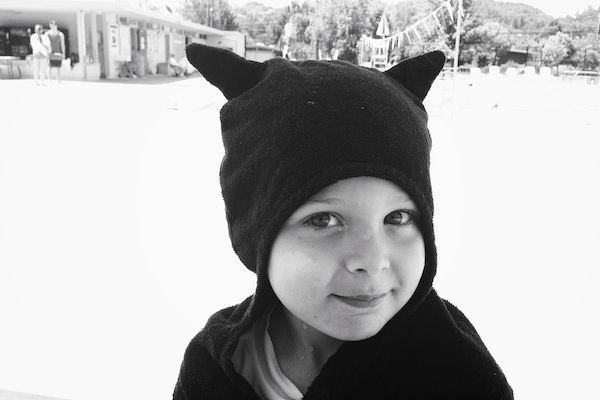 I painted my toes gray.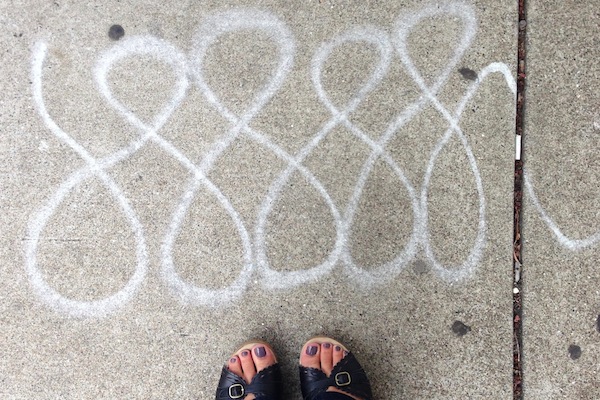 For a few seconds I had stripes on my feet.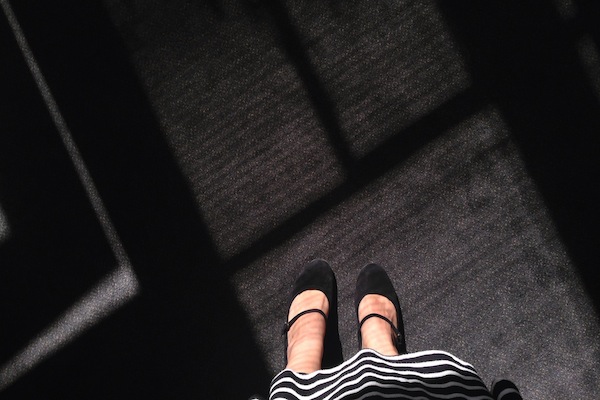 My niece, Camden spent the weekend with us. We LOVED having her here. She and I spent about 2 hours dancing on Dance Central 3 on Xbox. SO MUCH FUN. I love being her Aunt.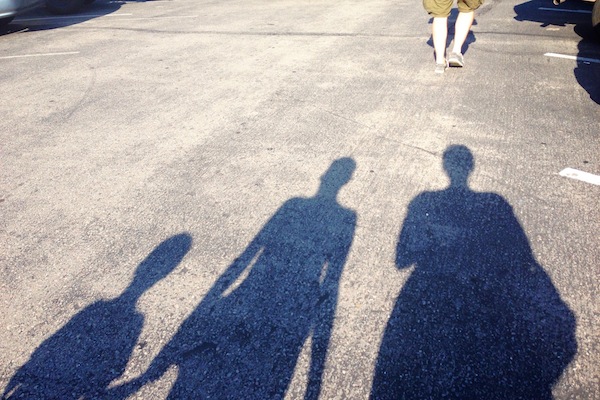 We also took Cooper to his first movie!! We saw Monsters University.
He was so well behaved and ate SO MUCH POPCORN. He kept reaching over to Casey & I and whispering "This is the best time, ever!!!" into our ears.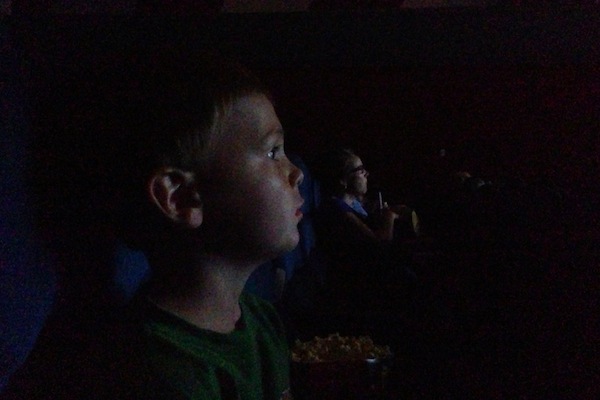 Fro-yo for 4. I wonder if you could guess which one is Cooper's.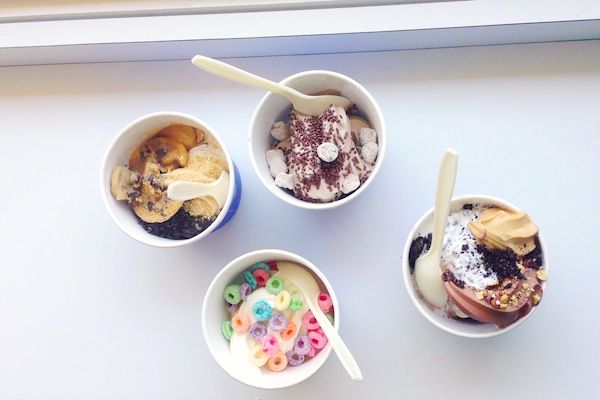 Hope you have a great weekend!!