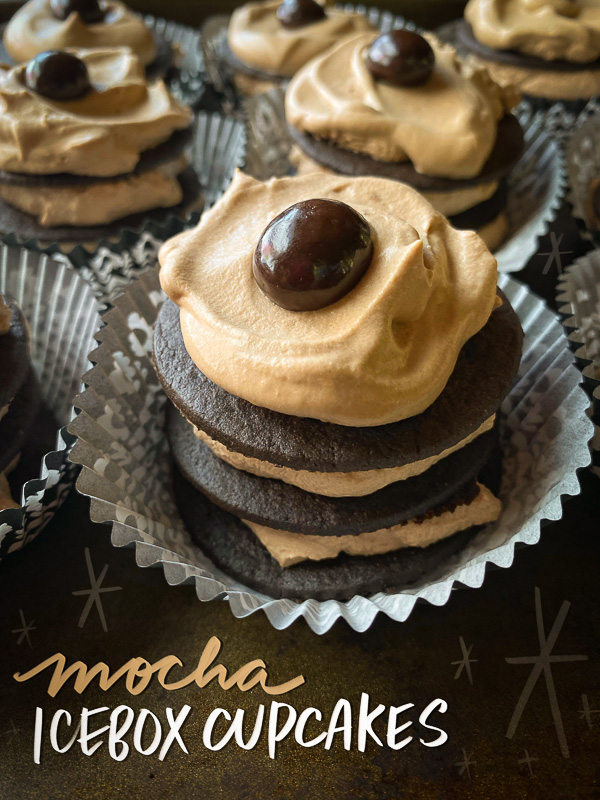 If you need a showstopper/easy dessert for a party, might I suggest these Mocha Icebox Cupcakes? I made them this week (not for a party- just for us!) and they were a real hit.
As we know, my child loves anything coffee flavored (see: Mocha Meringues).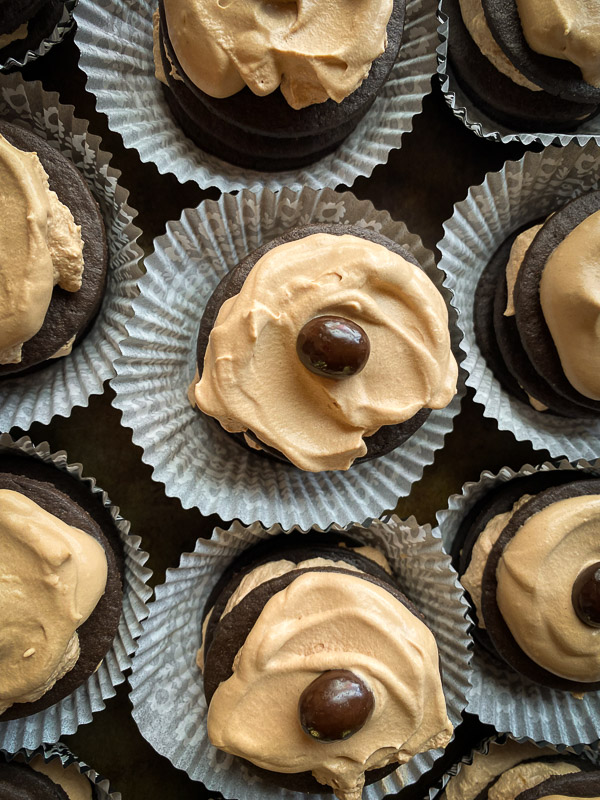 Mocha whipped cream is dolloped in between each layer of chocolate wafer cookies and topped with an espresso bean covered in chocolate. With an afternoon stay in the fridge, you have these portable icebox cupcakes! The whipped cream softens the cookie middles and leaves the edges still kinda crisp. The result? A dessert that tastes close to the coffee oreo ice cream we love! Except there was no freezer or ice cream maker involved in the process. Hooray for simple, tasty desserts that satisfy the most discerning sweet tooth!
Ingredients involved: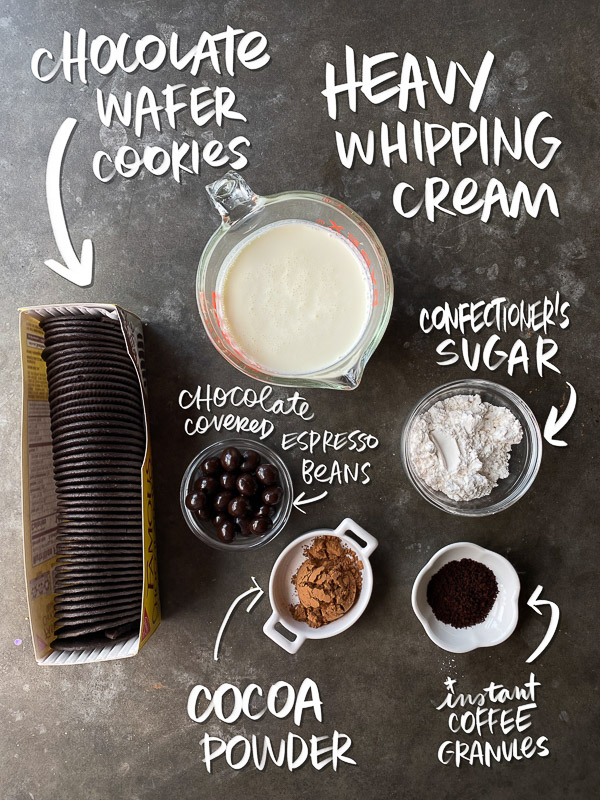 Start by whipping cream. Then add in the fun stuff.
Fun stuff involved: confectioner's sugar, instant coffee, and cocoa!
FUN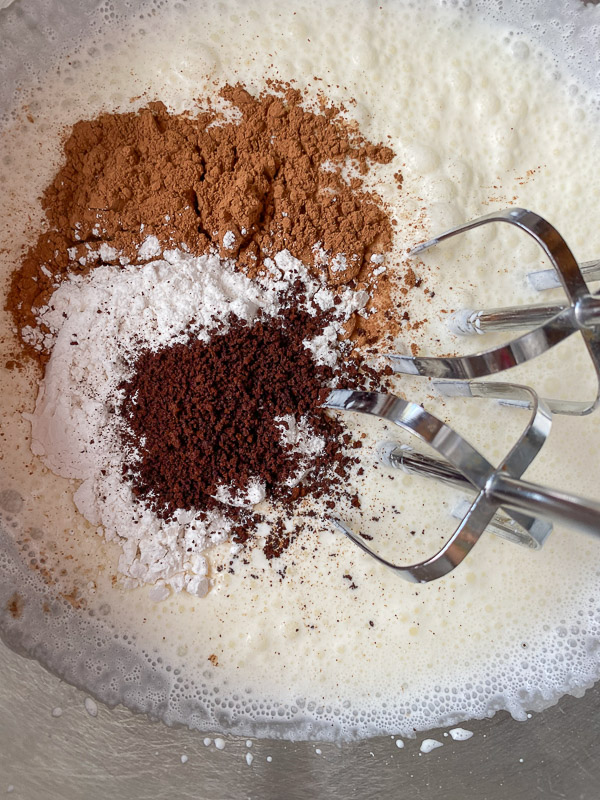 WHIP IT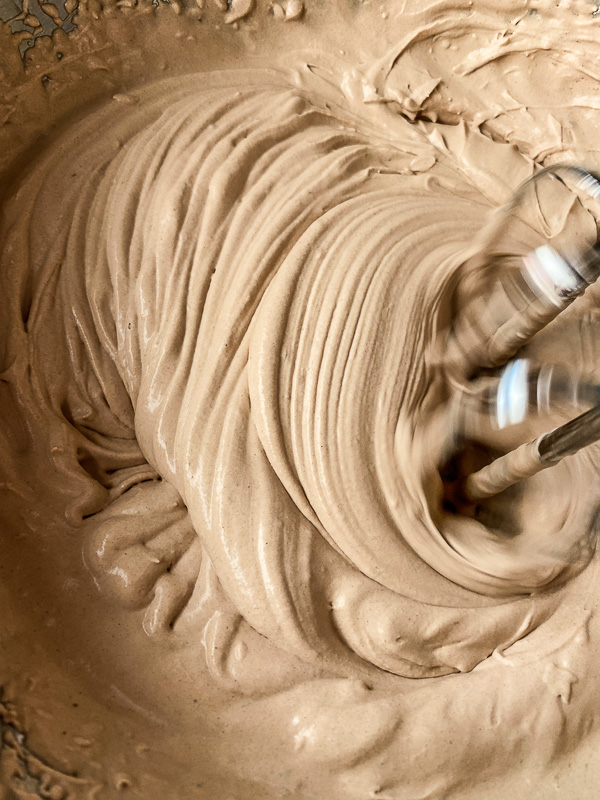 Who wants to lick the beaters?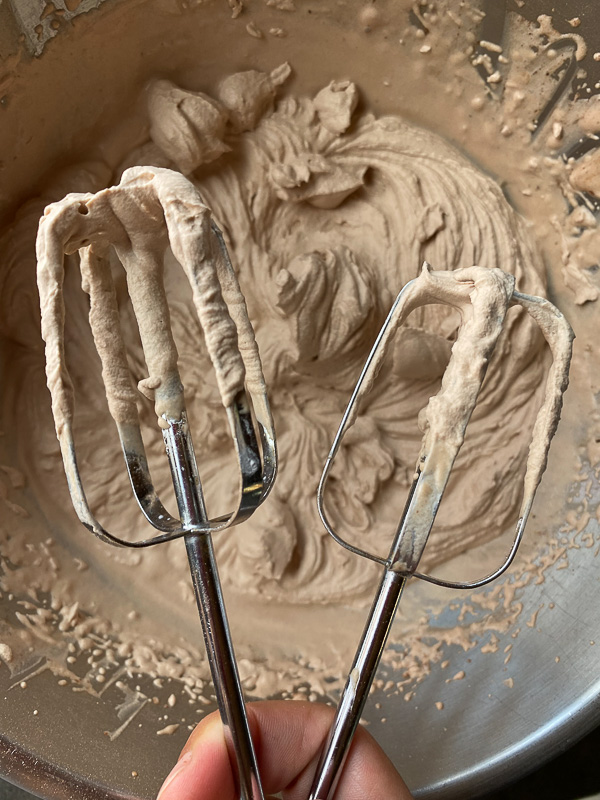 Line up your cupcake wrappers.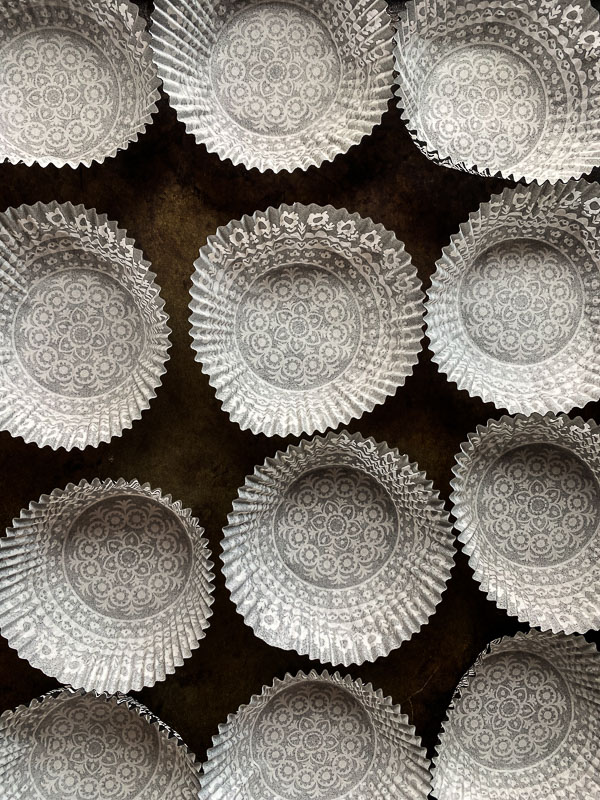 Line the bottoms with a cookie.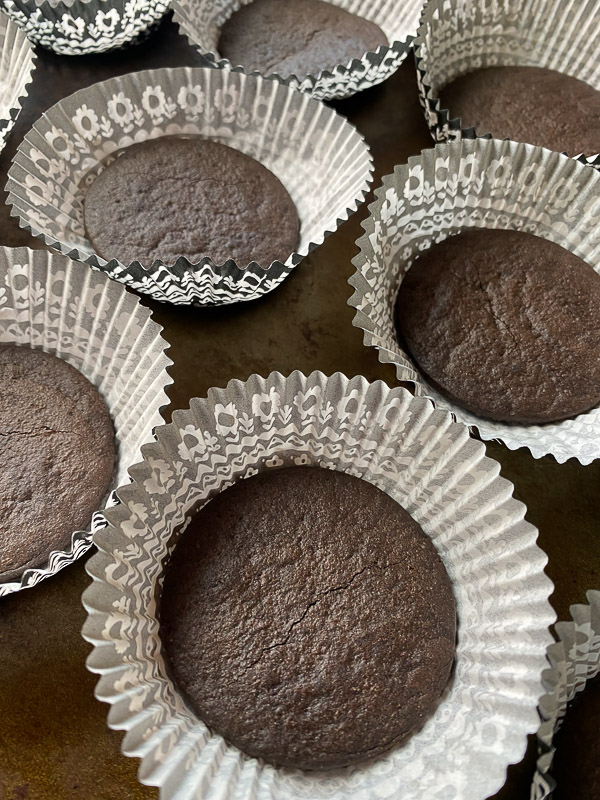 Layer a dollop of the mocha whipped cream in between each cookie.
Gently smoosh down.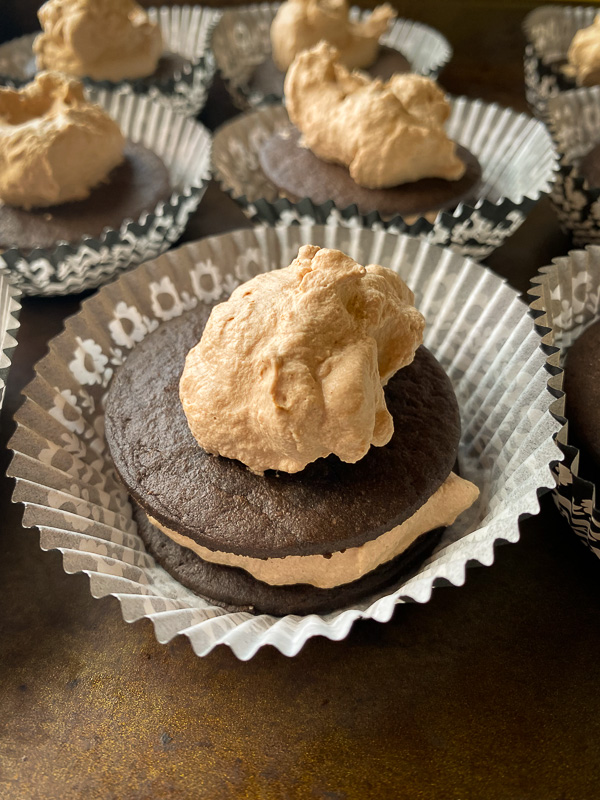 Three cookies for each cupcake.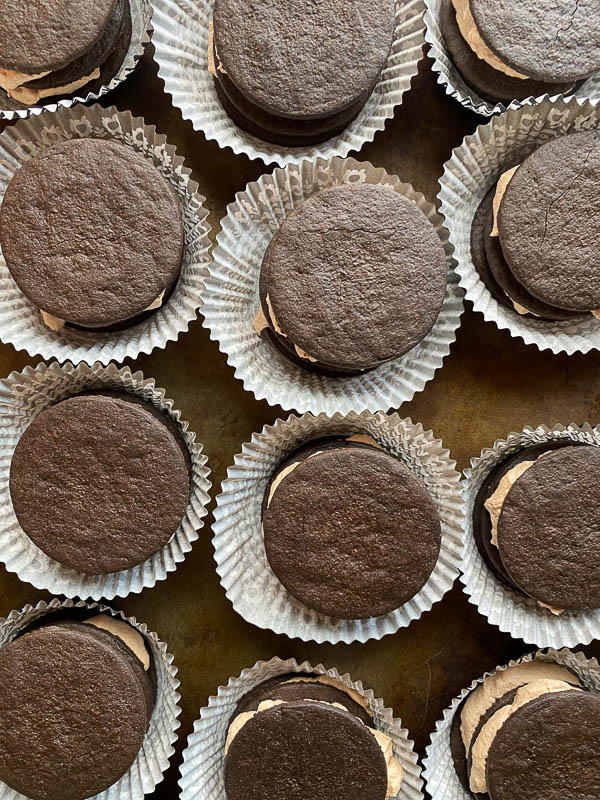 Mocha whipped cream on top.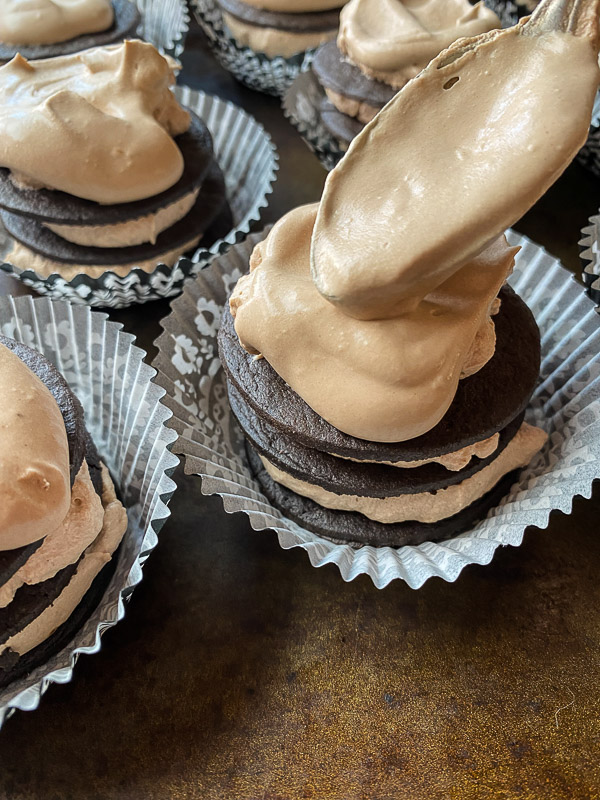 Chocolate-covered espresso bean for the top. Boop!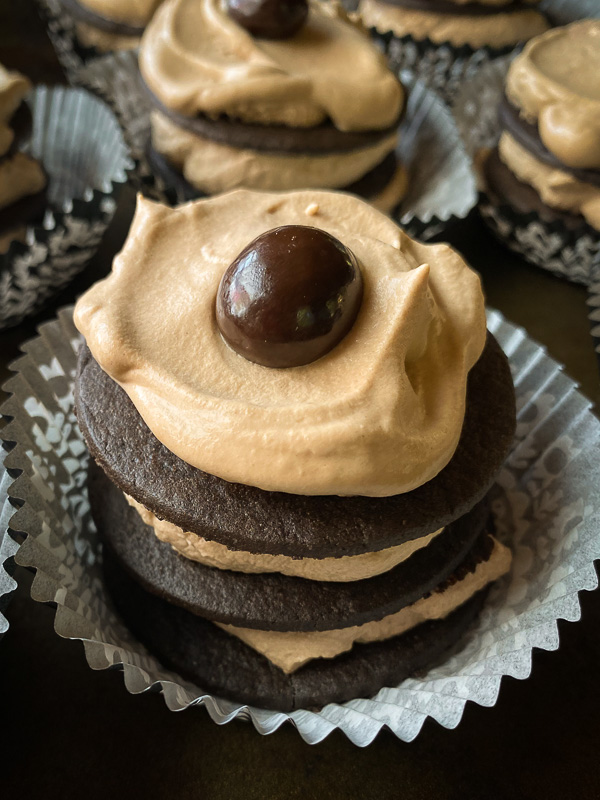 Now they go in the fridge for at least 4 hours.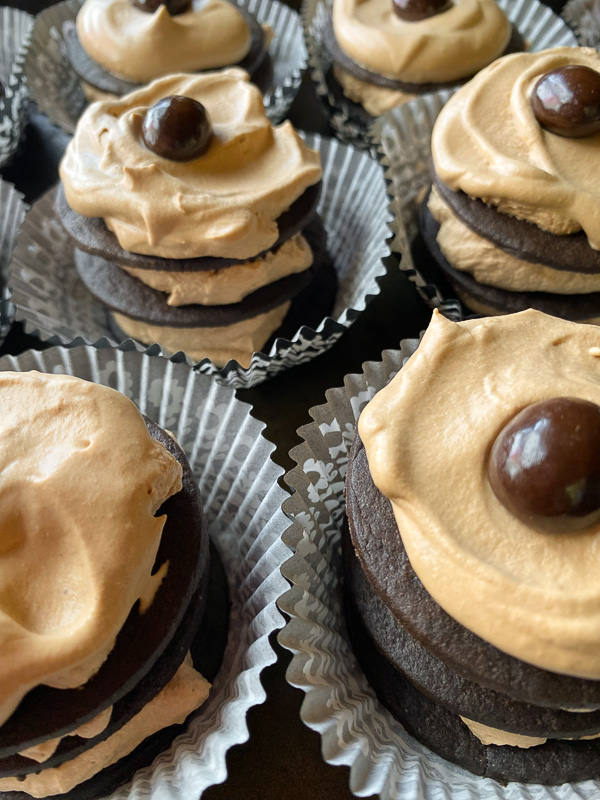 I drove some to my friend's house cuz SHARING IS CARING!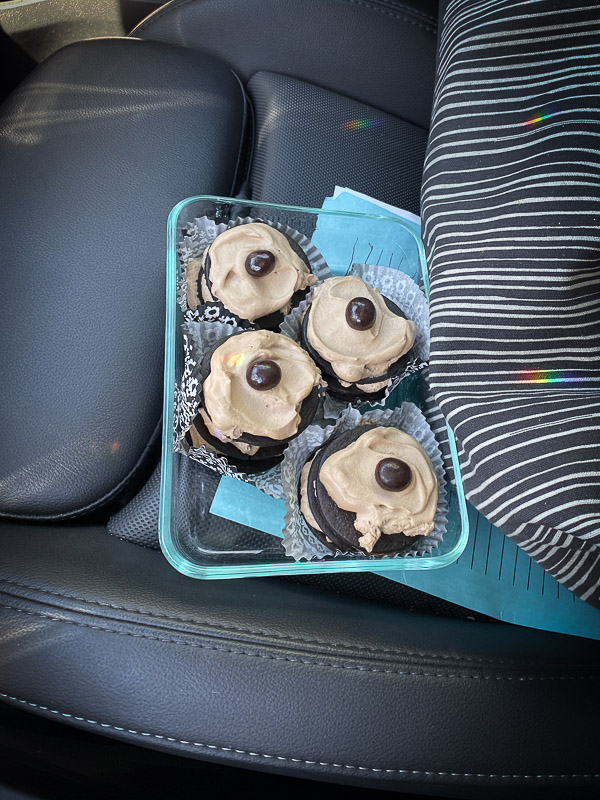 Hooray for simple desserts with few ingredients.
If you like this recipe for Mocha Icebox Cupcakes, you might enjoy this Lemon Icebox Cupcake recipe and even this Strawberry Icebox Pie!
Mocha Icebox Cupcakes

makes 12 cupcakes

1 1/2 cups heavy whipping cream
1/4 cup confectioner's sugar
1 tablespoon cocoa powder
1 teaspoon instant coffee granules
1 9 oz. package chocolate wafer cookies
12 chocolate-covered espresso beans

In a large bowl, beat the heavy whipping cream with a hand mixer until it starts to thicken. Add in the confectioner's sugar, cocoa powder, and coffee granules and continue to beat until whipping cream forms firm peaks.

Line a baking sheet with 12 cupcake wrappers. Place a chocolate wafer cookie on the bottom of each cupcake wrapper. Spread the tops of each cookie with a dollop of mocha whipped cream. Layer another cookie on top and continue with another dollop of mocha whipped cream and a layer of cookie until you have three cookies layered for each cupcake. Top the final cookie with mocha whipped cream. Place a chocolate-covered espresso bean on each icebox cupcake, cover baking sheet with plastic wrap, and refrigerate for at least 4 hours. Serve nicely chilled.