I take a lot of feet shots with my camera; it's something I've done since I was a teen.  Did you ever see Lost in Translation? This scene always makes me laugh (at the 1 minute mark) because I haven't grown out of that phase… Taking photos of my feet has always been a way for me to capture a  certain moment in time. It could be a combination of colors I like, something cool I saw on the sidewalk, or  sometimes it's a way for me to say, I was here/ I stood in this place.  Like… I existed here and took a moment to look down and take a picture.
I never really anticipated that I'd get a lot of comments of WHERE DID YOU GET THOSE SHOES??! Where are they from??! Tell me!! It makes me laugh sometimes that complete strangers ask questions like that. Some internet haters think I take photos on purpose to bait foot fetishists. OMG HOW DID YOU KNOW??  Either way, if you've ever wondered where my shoes are from….here you go!
These are my favorite summer shoes: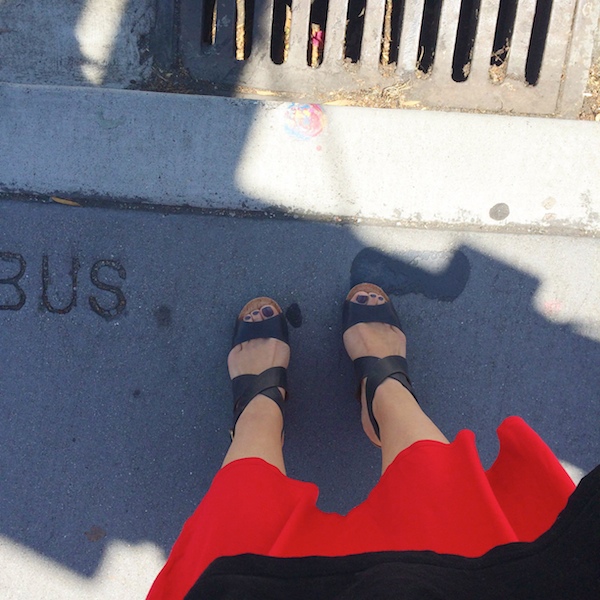 I love the straps on these ones. The wood/cork sole is pretty nice too. They make me tall and they go with just about everything I own. I wear them to work a lot in the summer.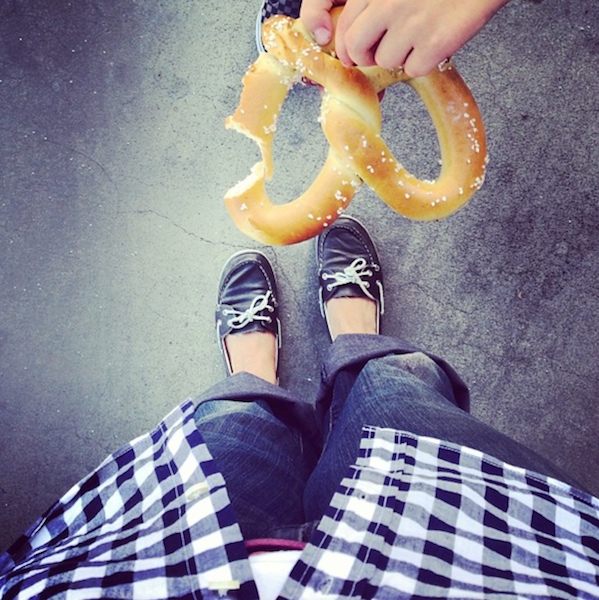 Roxy Women's Ahoy II Boat Shoe
I bought these a few years ago and LOVE them. I'm not sure you can find the exact ones anymore, but the ones I found are pretty close. I wear them with a navy dress or anytime I'm wearing blue.  Maybe one day I'll  be a grown up and rock a Sperry Top-Sider . I dunno….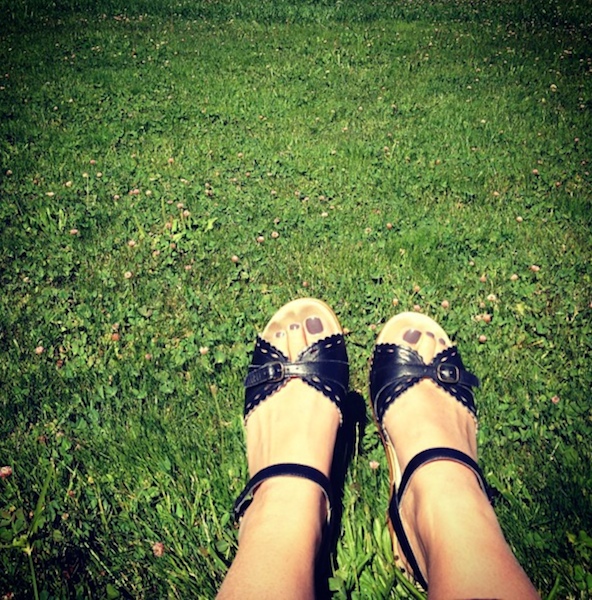 Sanita Women's Dawn Platform Sandal
I've been wearing these sandals a lot lately. They're great for traveling because they're super comfortable and they can come off easily.  The sole looks like wood, but it's actually more like a cushy pillow. I also really love the scalloped edges of the shoe. I think they're cute and feminine.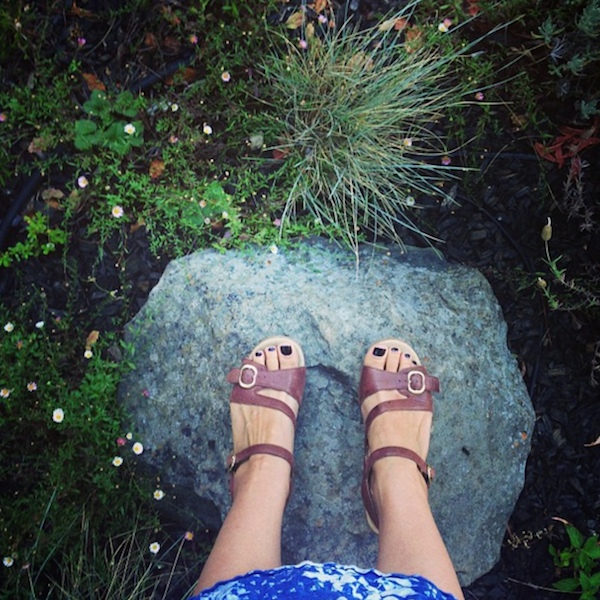 Dansko Women's Sandi Ankle-Strap Sandal
I love the criss cross of these ones. I like to wear them with blue and denim. Whenever I wear something a little more "bohemian," these are my go-to shoe. I'm thinking they could look cute with a black maxi skirt and a white tank…
Lucky Women's Lindey Wedge Sandal
RAWR!!  Best way to dress up a black dress? LEOPARD WEDGES. These ones are tall…and get me a lot of second glances/compliments.  Sometimes it's nice to have attention and it's crazy how many women eye them. Ladies love leopard!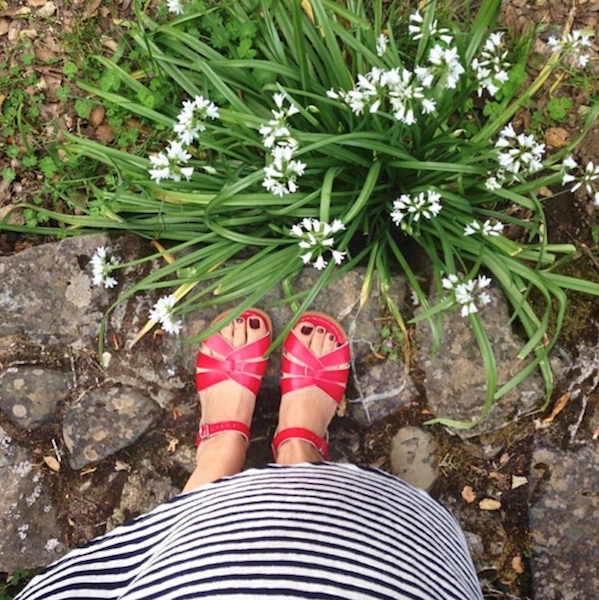 I own two pairs of Salt Water Sandals. Red for when I'm feeling sassy.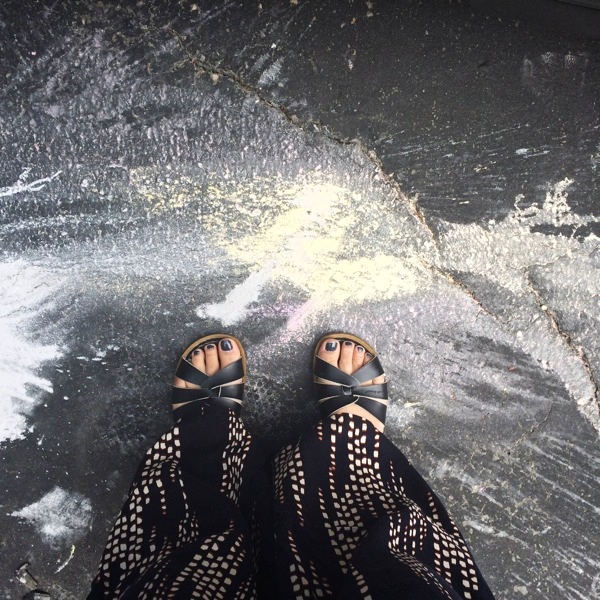 Black for when I'm wearing black…which is most of the time.  Whenever I wear them, I always get a "Oh! I had a pair of those when I was little! Where did you get them??!!"  They're totally nostalgic and super comfy.  They mold right to your feet and are great in the water.
I'm thinking of getting another color… but I can't decide!!!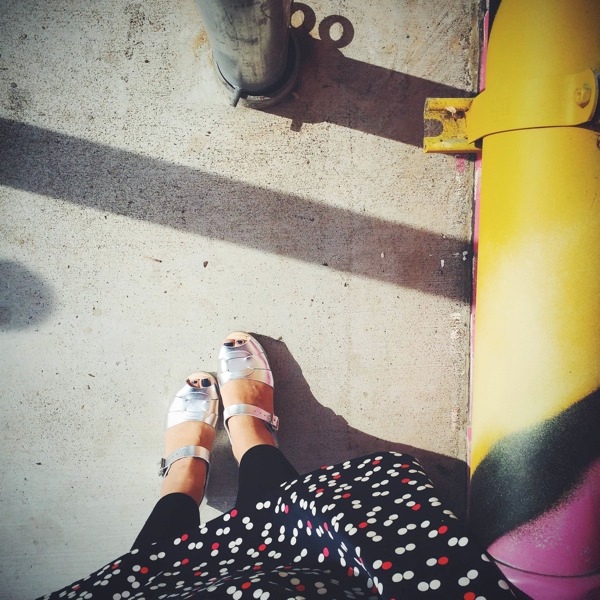 Lotta From Stockholm Silver Swedish Clog
I wear these to work a lot. My feet don't mind walking around on wood soles. You get used to them!  I like wearing them because it's always fun to look down and see SILVER. They're hard to photograph though…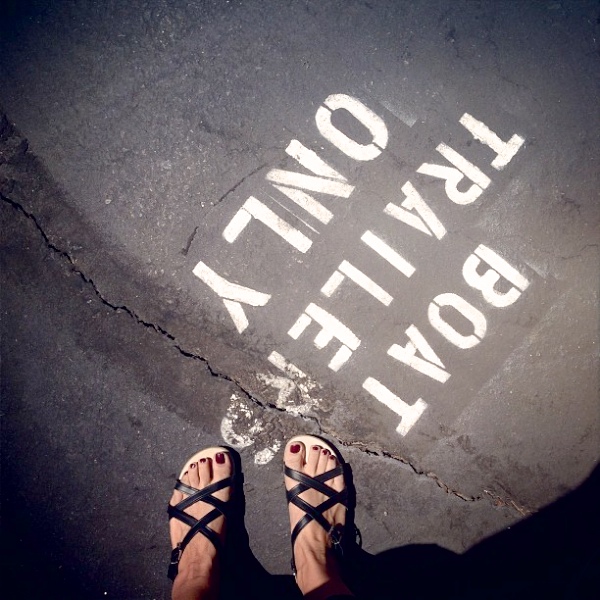 I like to refer to these sandals as my Jesus sandals. I got them up at the Bass outlet in Tahoe with my mom. I'm not sure if they're cute or not, but they're actually REALLY comfortable and I love how easy they are to get on & off.  Sometimes it's good to have a flat strappy sandal in your repertoire, ya know?  Now if only I could turn water into wine when I'm wearing them…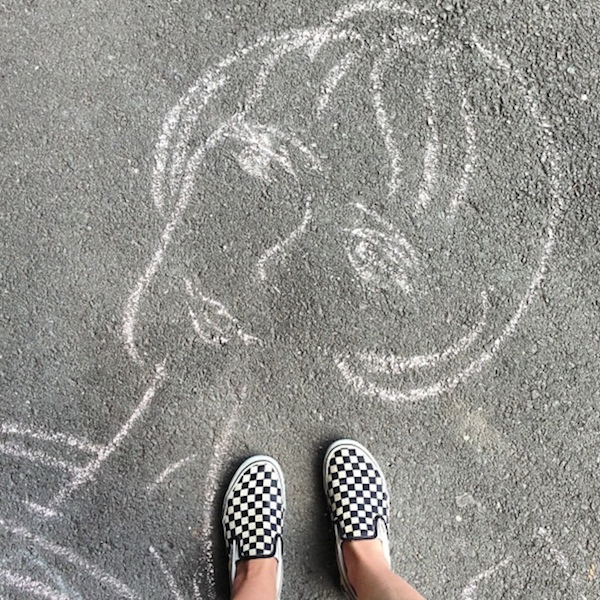 Vans Classic Slip-On Skate Shoes
We call these Spicolis as in Jeff Spicoli from Fast Times at Ridgemont High. I wear these a lot when I'm going grocery shopping/running errands. Who doesn't love a good slip-on shoe?? Also, if you wear them to a party, be prepared to quote the movie. Fun times. Fun times.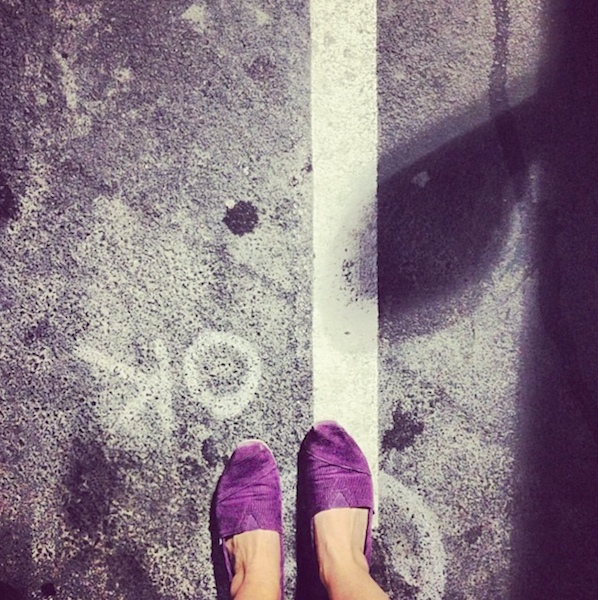 I had a hard time finding this exact pair in purple online for you. I think they must have been a seasonal thing? Anyways, I love them. I love a pop of color and since purple is one of my favorites, I had to get these. I find it's best (for me) to order a size up in Toms. My wide feet thank me.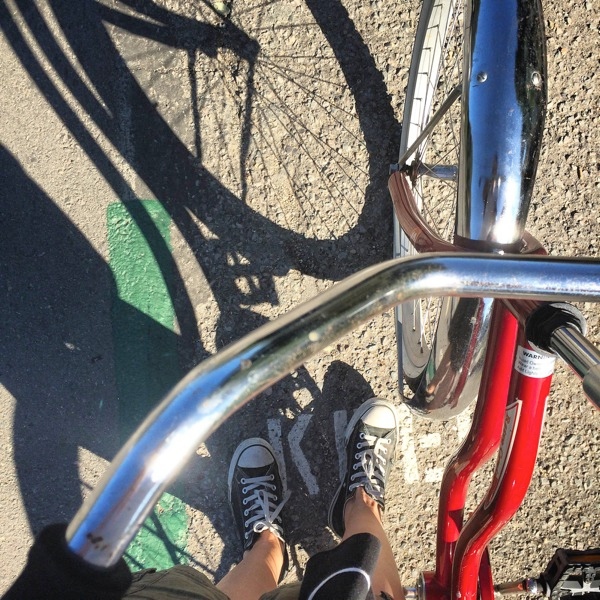 A classic. I always wear these when I'm riding a bike. I always have a least two pairs in my arsenal. One is a junky pair and the other is for when I'm out and want to look somewhat decent in a pair of jeans. I can't believe there was a time when I didn't like the way they looked on my feet.