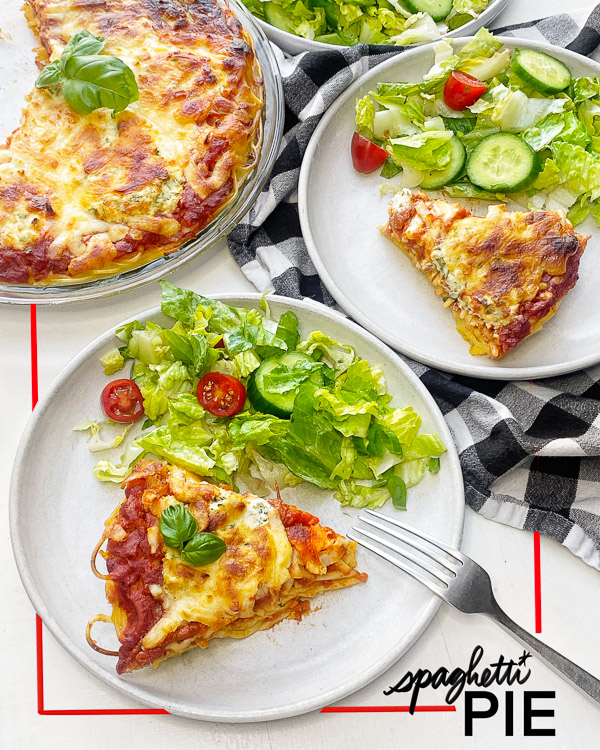 Have you had spaghetti pie? If not, what are you waiting for?
It might be the next thing to get you out of a WHAT'S FOR DINNER??!! food rut!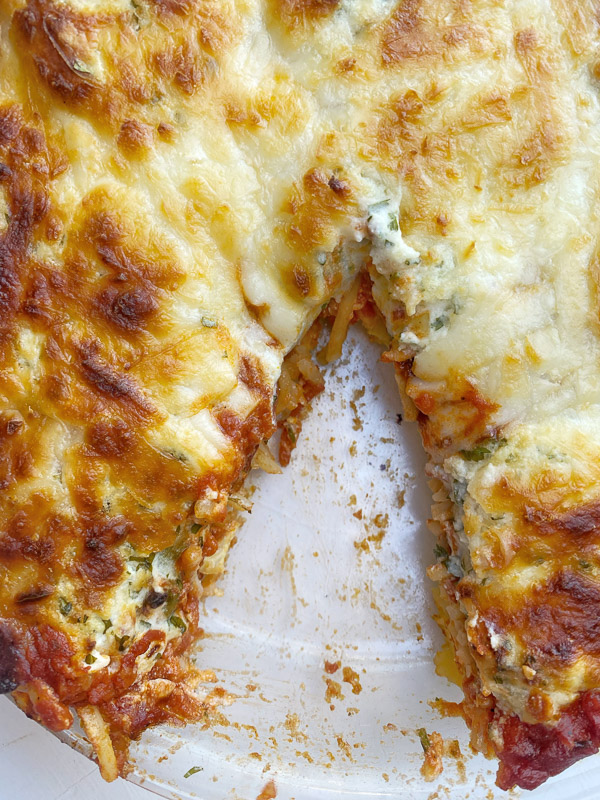 Check that out! It's a slice of spaghetti pie!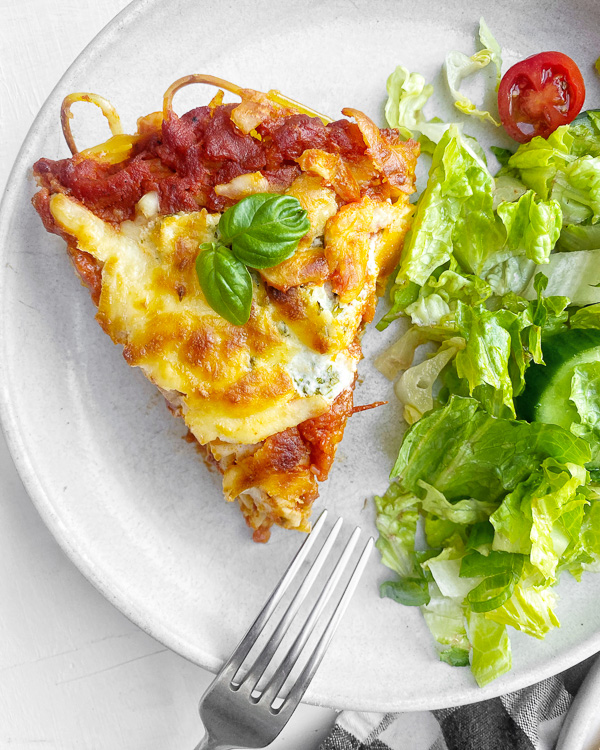 The base is a spaghetti cheese situation bound together with egg. On top of that, there's marinara and dollops of herbed ricotta topped with melted cheese. It was so good that I ate leftovers COLD standing in my kitchen the other day. Couldn't even be bothered to reheat it.
Ingredients involved: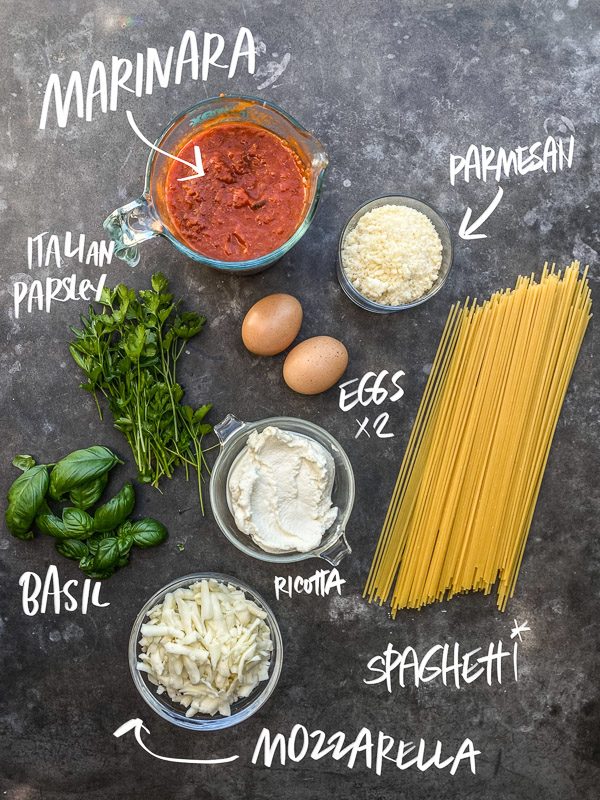 The first thing you do is cook your spaghetti according to the package. This is great if you have leftover spaghetti to use!
Then you whisk eggs and parmesan together. This will bind your pie.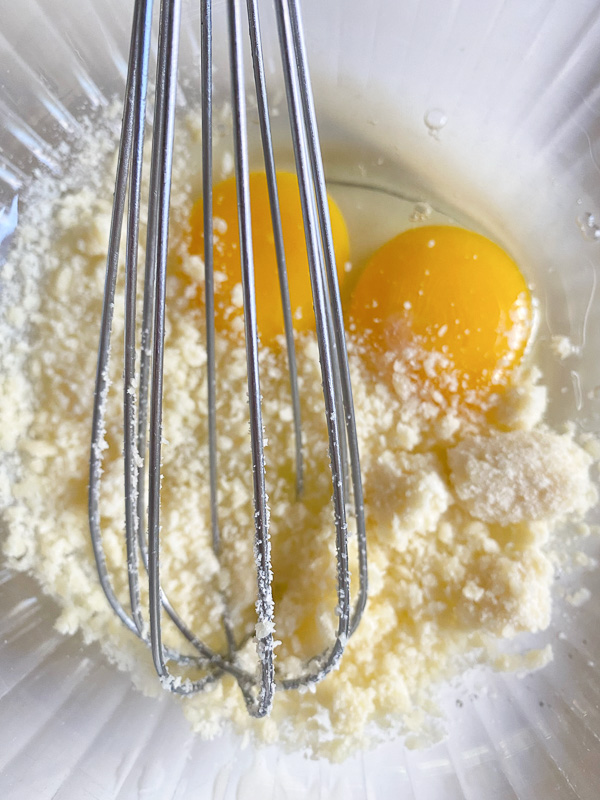 Mix the herbs into the ricotta. Set aside.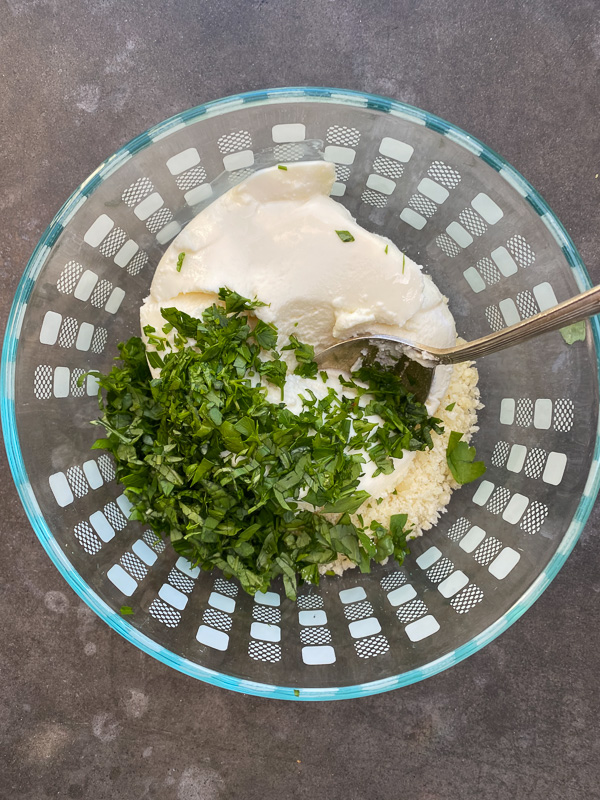 Spaghetti goes into the parmesan egg mixture.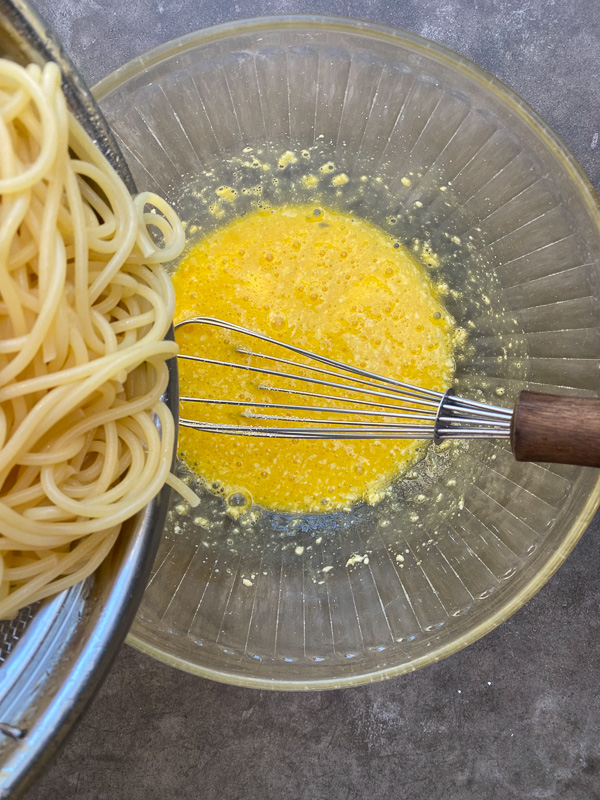 We lay it down on a greased pie dish.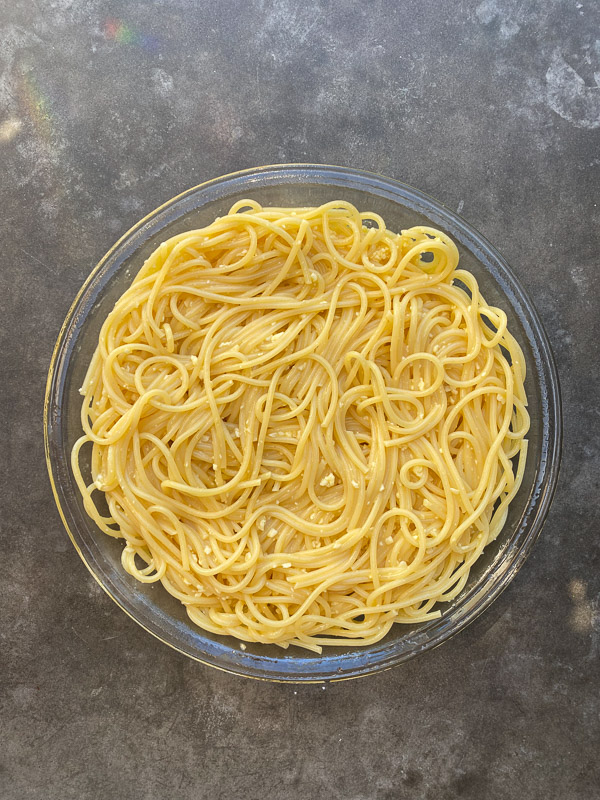 Top with your marinara.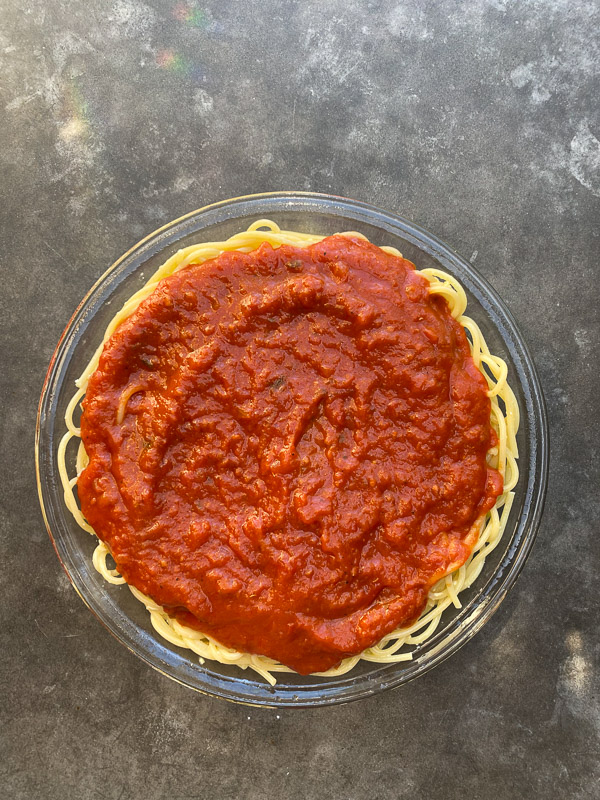 Ricotta gets dolloped on top.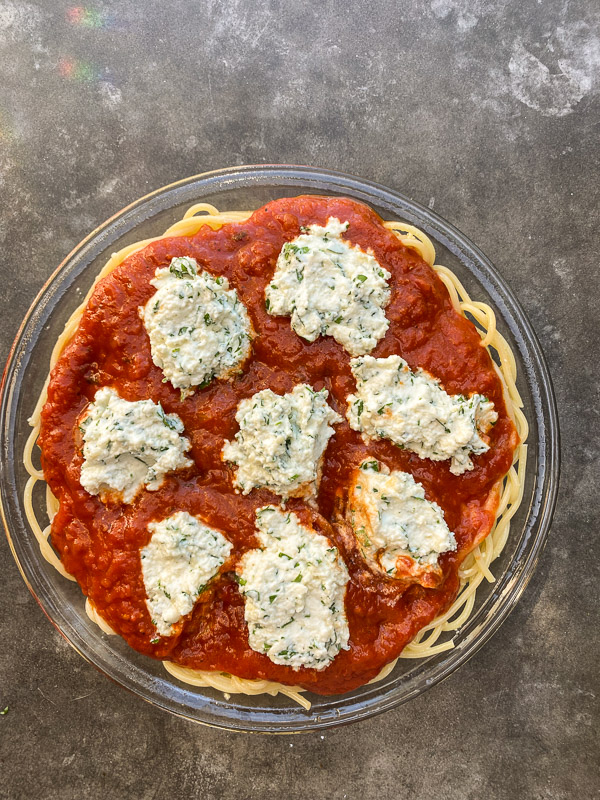 Blanket that with some cheese!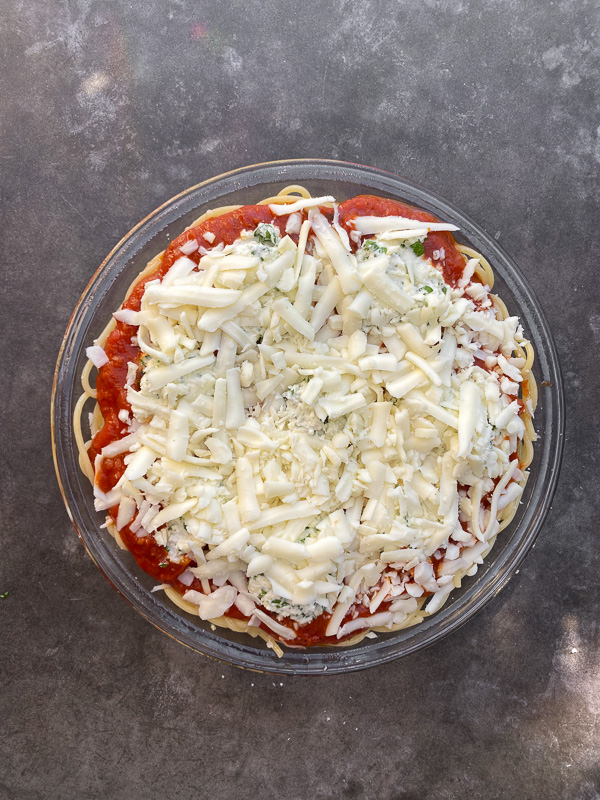 Baked!!! I love the crispy edges.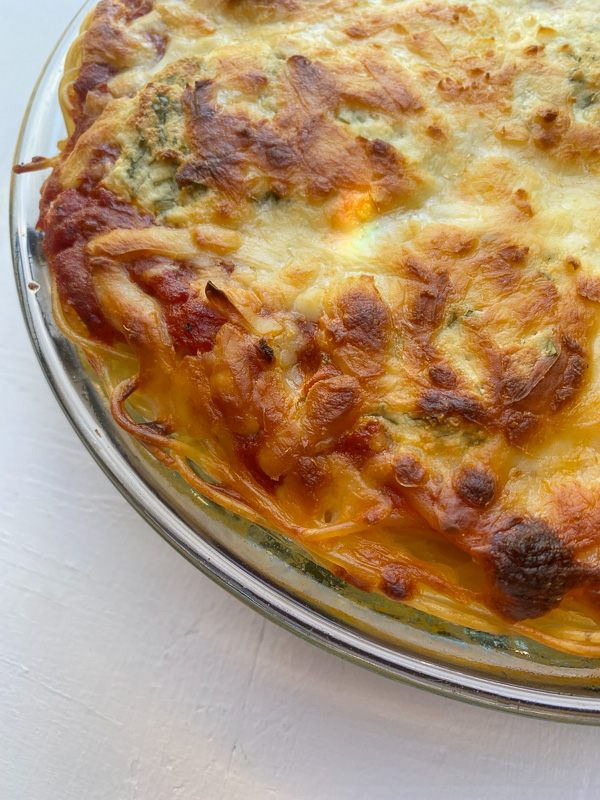 Cut into it.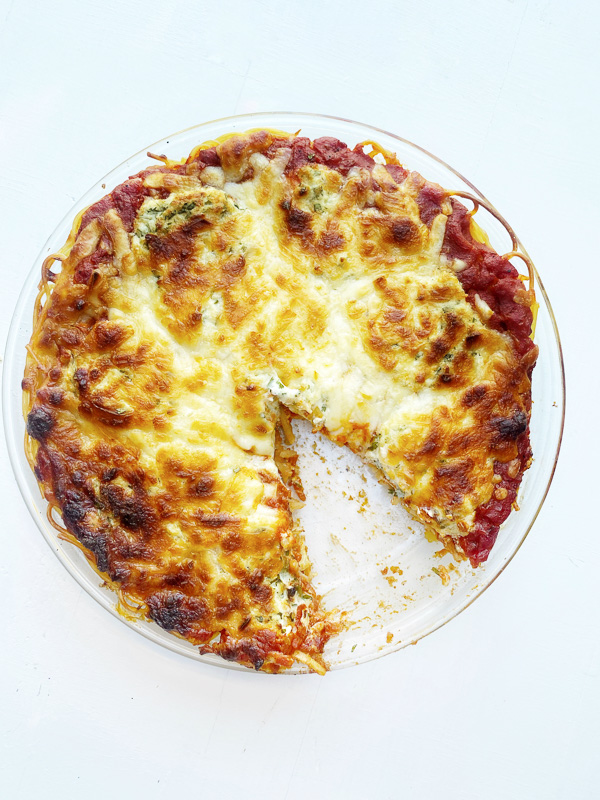 Serve it up with a salad!
I hope this Spaghetti Pie works its way into your dinner rotation! It has definitely earned a place in mine.
Spaghetti Pie

serves 4-6

8 oz. uncooked spaghetti
2 eggs
1 1/2 cups grated parmesan cheese
1 cup ricotta
2 tablespoons chopped Italian parsley
2 tablespoons chopped fresh basil
fresh cracked pepper
2 cups marinara
1 cup shredded mozzarella cheese

Preheat oven to 350F. Spray a pie dish with cooking spray and set aside.

Cook spaghetti according to package. Drain pasta and rinse with cold water, set aside. In a medium bowl, beat the eggs and stir in Parmesan cheese until well combined. Toss in the pasta and stir well to coat. Place into prepared pie dish.

In a small bowl, combine the ricotta, parsley, basil, and a few grinds of fresh cracked pepper. Top the spaghetti pie with marinara, leaving a little space for an edge of crust. Dollop herbed ricotta on top, followed by mozzarella. Bake in the oven for 30-35 minutes, or until cheese is nicely browned. Let rest for at least 5 minutes before serving.