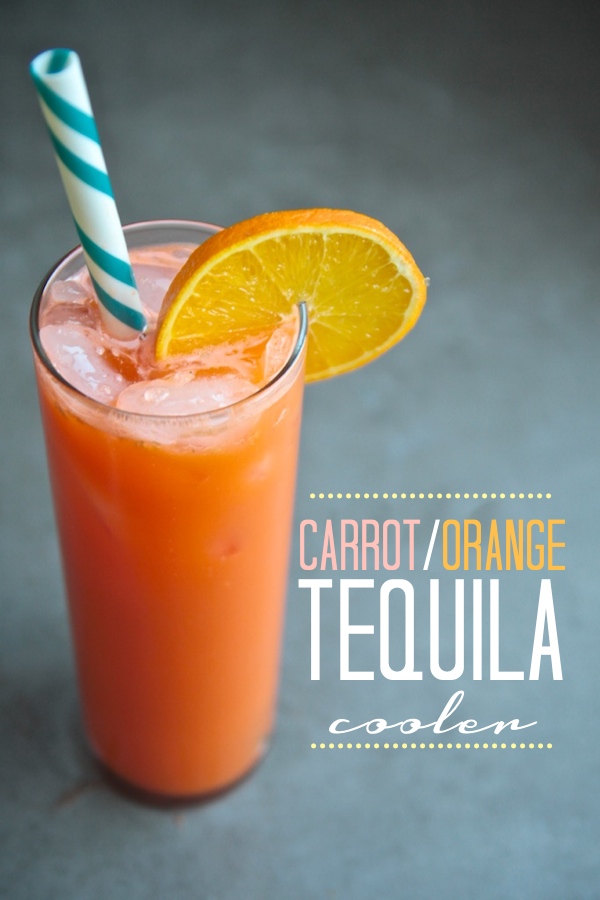 New recipe! Carrot Orange Tequila Cooler!
Let's think about the weekend for a sec. It's Monday. Wait… that's all we're thinking of, right? Weekend plans make weekdays less stressful. Let's think about possibly working out (with friends?) and then having cocktail(s) afterward because that's how weekends go. A balance of work and play. Keyword= balance.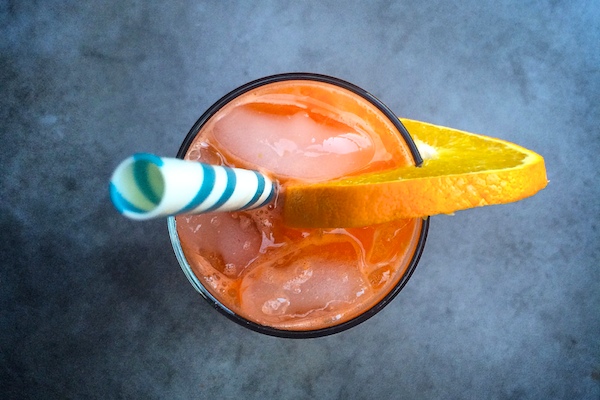 I made this drink to balance out a really good workout. It's a detox/retox combo! The fresh carrot juice (Vitamin A & B Vitamins!) and orange juice (Vitamin C like whoa!) combine forces to bring you good health while providing the sweet juice base for our cocktail. The grated ginger will help ward off sickness (while packing a punch!) and the Silver Patrón Tequila (with smooth citrus notes & light pepper notes!) is the special reward you deserve for your hard work. It's both refreshing and thirst quenching. I'd even say it's a good replacement for a weekend Bloody Mary (my husband agrees).
And we're off.
Simple ingredients pack a punch!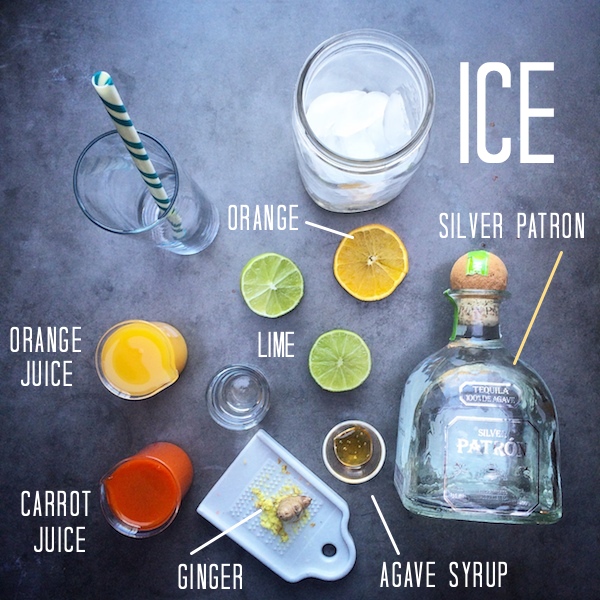 Fill a jar with grated ginger & ice…add your agave…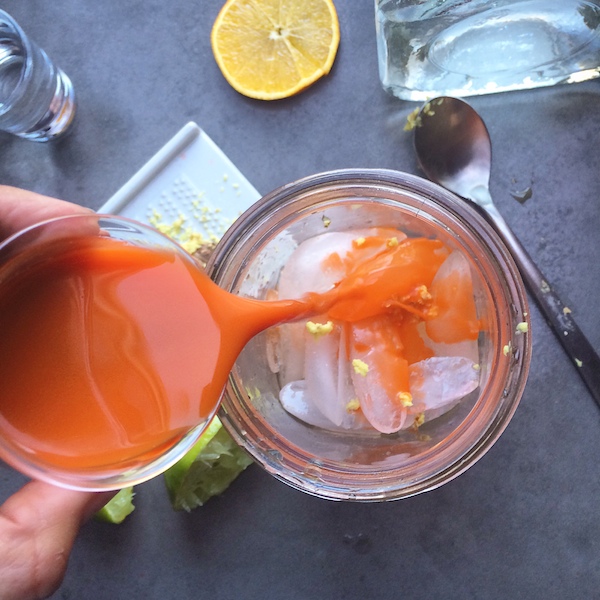 OJ goes in.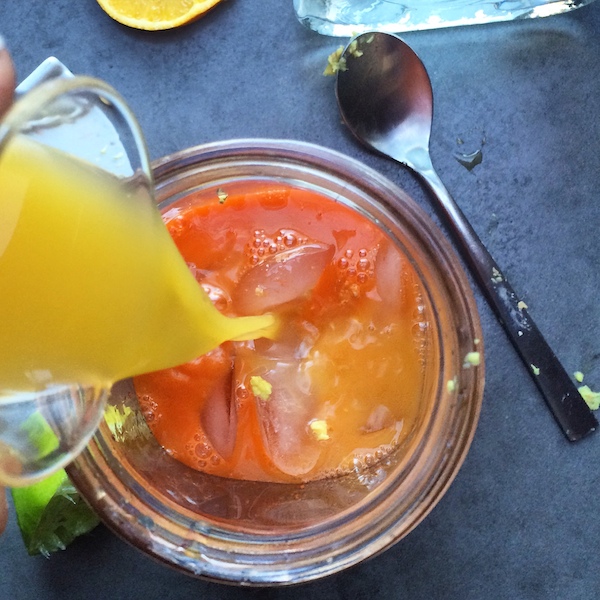 Followed by the Silver Patrón Tequila.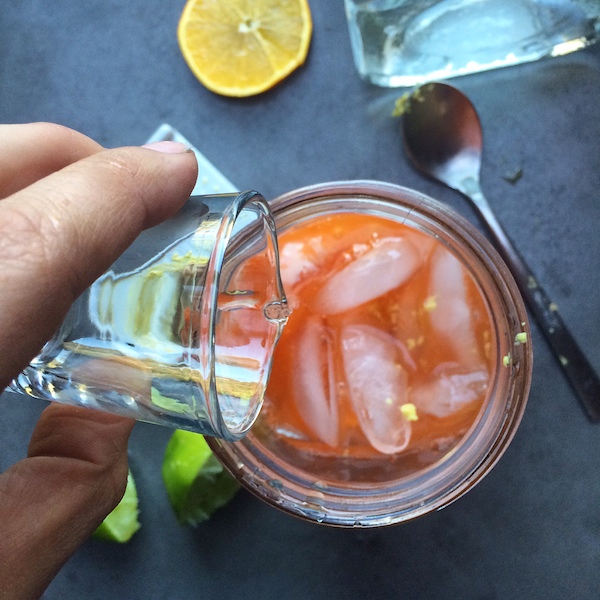 And then we squeeze in the fresh lime juice. We could give it a good stir and then put a straw in it.
Or we could take our time…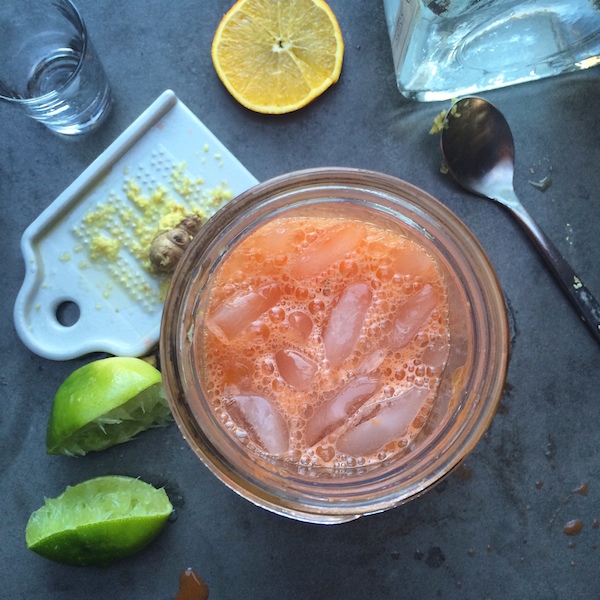 Add ice to a tall glass…pop in a straw…and then add an orange slice.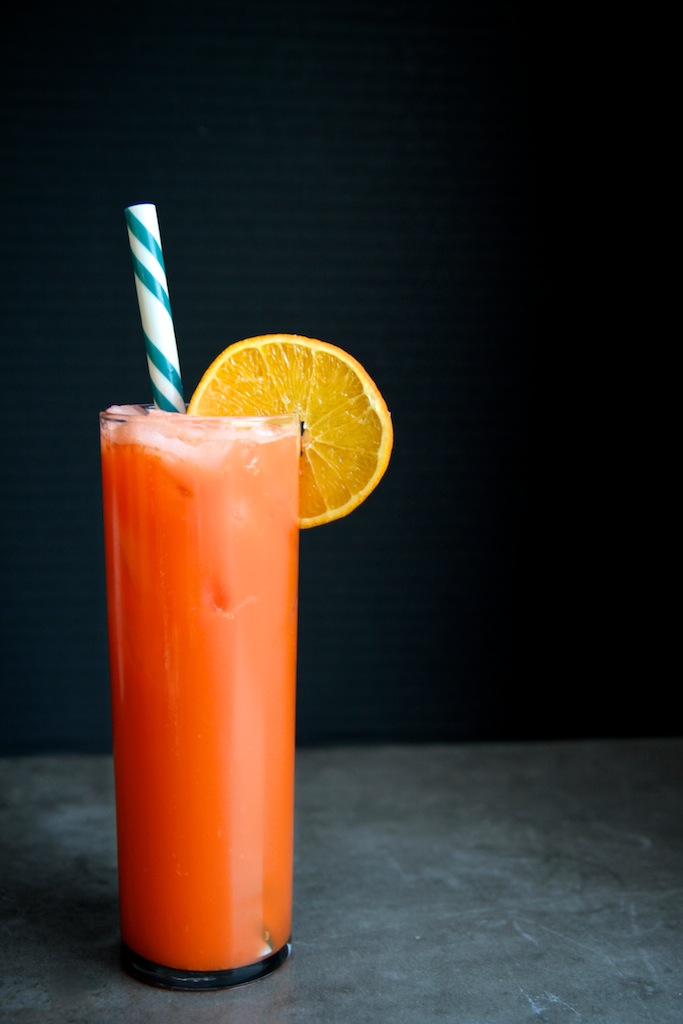 We're celebrating the weekend early.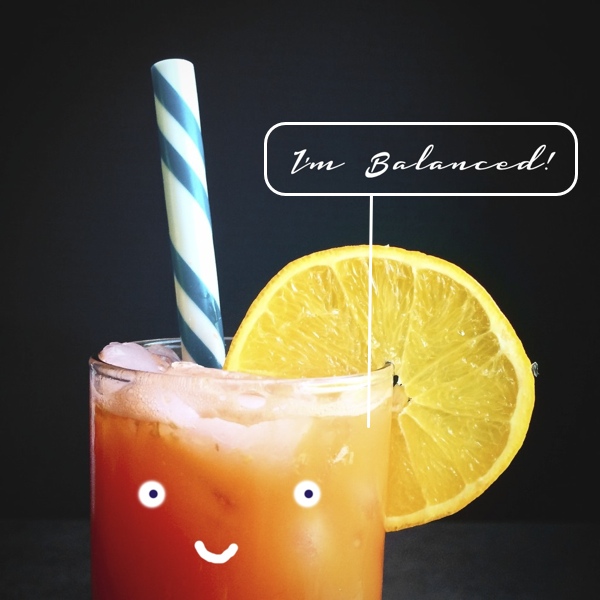 Cheers!
This post was produced in partnership with Patrón Tequila. Drink Responsibly!
Carrot Orange Tequila Cooler

makes 1 drink

1 large handful ice, plus more for serving
1 teaspoon fresh grated ginger
1/2 cup fresh carrot juice
1/2 cup fresh orange juice
the juice of one lime
1 tablespoon agave syrup or honey
2 oz. Patrón Silver tequila
a slice of orange for garnish

Fill a large jar with ice and the grated ginger. Top with carrot and orange juice. Squeeze in the juice of a lime. Drizzle in the agave syrup. Add the Patrón Silver into the mix and put a lid on the jar. Give the jar a good shake and taste for balance. Add more agave (or honey if using) if necessary. Serve in a tall glass of ice with a straw and garnish glass with a slice of orange.